Mac Rumors powered by MacRumors_p2


Video of Tim Cook's Lunch Meeting with Israeli Prime Minister Gives Inside Look at Apple HQ
Israeli Prime Minister Benjamin Netanyahu met with Apple CEO Tim Cook for lunch yesterday at Apple HQ in Cupertino, California.

Netanyahu is traveling through the United States for the American Israel Public Affairs Committee and also met the founders of popular messaging app WhatsApp as well as the president of Stanford University.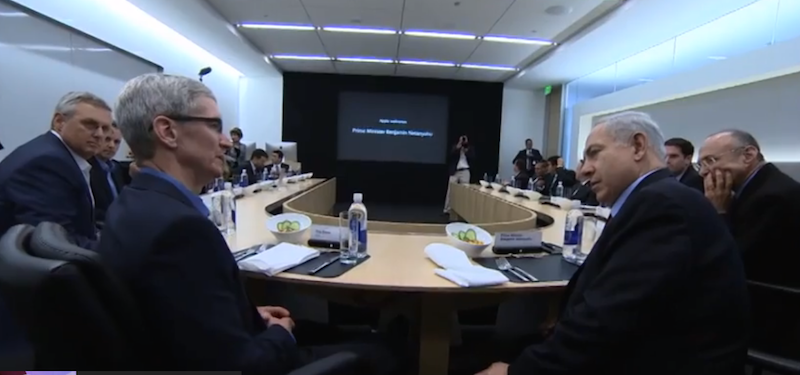 While it's not clear what Cook and Netanyahu could have talked about, video from the event has now emerged on the prime minister's YouTube channel (via9to5Mac).




Cook has met with the leaders of nations before, as he met Turkish President Abdullah Gül in February prior to the opening of a new Istanbul Apple Store and has met President Obama on multiple occasions.

In recent years, Apple has seen its relationship with Israel grow as the company has acquired Israeli-based companies PrimeSense and Anobit in addition to hiring for a new research and development center in Haifa, Israel.


Display Technology Company Pixelworks Discloses Strategic Relationship with Apple
Shares of video and pixel processing company Pixelworks have climbed over 40 percent after the company revealed a strategic relationship with Apple that contributed significantly to the company's revenue in 2013 (Via SeekingAlpha).




Pixelworks confirmed in a recent Form 10-K filed with the U.S. Securities and Exchange Commission that Apple, along with Hitachi and NEC, each accounted for more than 10 percent of the company's revenue in 2013.
Revenue attributable to our top five end customers represented 57%, 53% and 51% of revenue in 2013, 2012 and 2011, respectively. End customers include customers who purchase directly from us as well as customers who purchase products indirectly through distributors. Sales to Hitachi Ltd. represented more than 10% of revenue in each of 2013, 2012 and 2011. Sales to each of Apple Inc. and NEC Corporation represented more than 10% of revenue in 2013. Sales to Panasonic Corporation represented more than 10% of revenue in each of 2012 and 2011. Sales to Seiko Epson Corporation represented more than 10% of revenue in 2011. No other end customer accounted for more than 10% of revenue in 2013, 2012 or 2011.
It's not clear what Pixelworks is providing to Apple, but it likely involves Apple's high-resolution retina displays, which are noted in the company's 10-K filing.
Recent advancements in display manufacturing technology have allowed display manufacturers to pack an increasing number of pixels into tighter spaces. This transition was led by the mobile segment, and in particular by Apple's "Retina" display, which set the standard for smaller screens. The resolution on display devices in all segments is increasing.
Pixelworks is known for its video display processing technology and holds over 120 patents that cover the display and processing of digital image data. The company provides display technology for digital projection systems, flat panel displays and mobile displays.


Apple Executives Receive Restricted Stock Bonuses Worth More Than $12 Million Each
Six Apple executives received more than 30,000 shares of stock in the form of restricted stock units or RSUs according to a series of filings with the SEC. RSUs are typically issued to employees to encourage them to stay with the company. They are awarded in a similar way to stock options, but convert directly into shares of stock upon vesting.

At current prices, the awards are worth as much as $12.1 million per executive.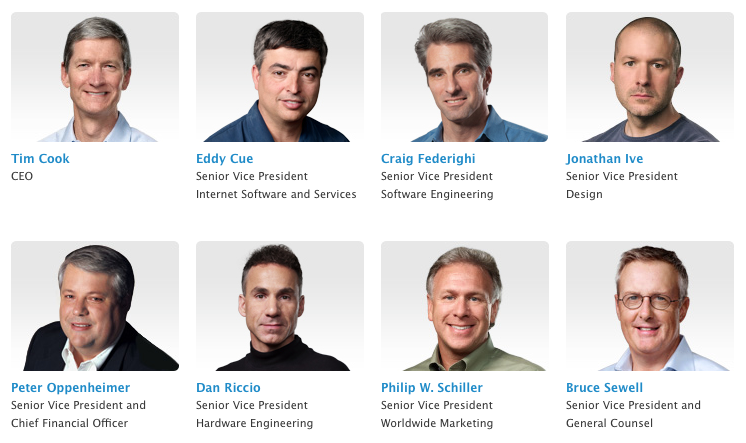 In this case, the shares appear to have been awarded as part of the executives' 2014 compensation package. Apple Senior Vice Presidents Eddy Cue, Craig Federighi, Dan Riccio, Phil Schiller, Bruce Sewell, and Jeffrey Williams all received equal bonus awards, with shares granted thusly:

- 22,738 RSUs with one-third of the units scheduled to vest into full shares of Apple stock on April 1 of 2016, 2017 and 2018.

- 6,626 RSUs scheduled to vest on October 1, 2015, with that number subject to adjustment based on Apple's total shareholder return.

- 6,416 RSUs scheduled to vest on October 1, 2016 with the same adjustments as the 2015 award.

In June of 2013, Apple's board adjusted the company's executive compensation package to consider shareholder return, as compared to companies in the S&P 500, as part of senior management's bonus scheme. In this case, Apple executives can see their award increased by as much as 100%, or decreased to 0, depending on the company's performance.

Apple executives typically receive bonus awards every other year, with bonuses paid out over several years as part of the company's overall executive retention package. Executives who leave the company see their unvested RSUs expire. Tim Cook did not receive any awards as his compensation package is determined independently of his senior staff.


Apple's Istanbul Store Will Open April 4, Tim Cook and Turkish President to Attend
Apple is planning to open its first retail store in Turkey on Friday, April 4, reports Turkish Apple blog ElmaDergisi [Google Translation]. Located in the heart of Istanbul's multi-use Zorlu Center between luxury retailers Burberry and Louis Vuitton, the new store will span more than 20,000 square feet.

According to Apple CEO Tim Cook, the Istanbul store will feature a unique concept that includes a design with a cubic glass ceiling, but the architecture of the store has yet to be revealed.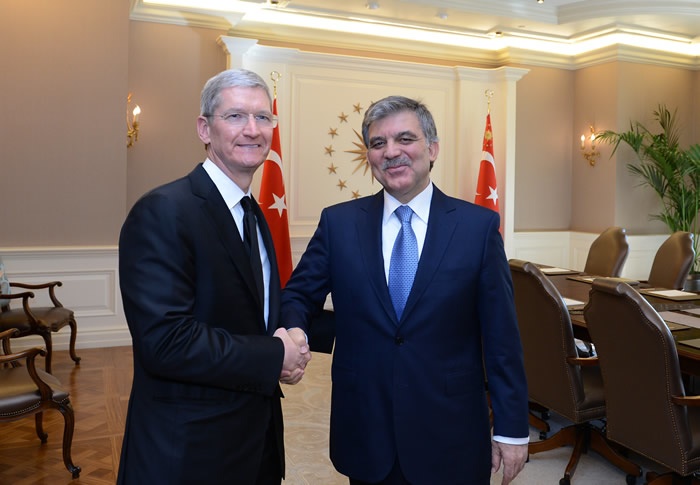 Earlier this year, Tim Cook traveled to Istanbul to meet with the Turkish president, reportedly discussing the new store opening, potential research and development facilities in the country, and an ongoing initiative that could potentially see Turkey purchasing $4.5 billion worth of tablets for the country's schoolchildren.

Cook is expected to return to Turkey for the store opening, which will also be attended by Turkish President Abdullah Gül.



'CloudyTabs' Brings iCloud Tabs to Third-Party Mac Browsers via the OS X Menu Bar
CloudyTabs is a new utility for Mac owners who prefer to use Chrome or Firefox for their browser, but don't want to give up one of iCloud's useful features -- iCloud Tabs. Created by developer Josh Parnham, the open source app resides in your menu bar and lets you open your iCloud tabs in any web browser you choose. (Via MacStories)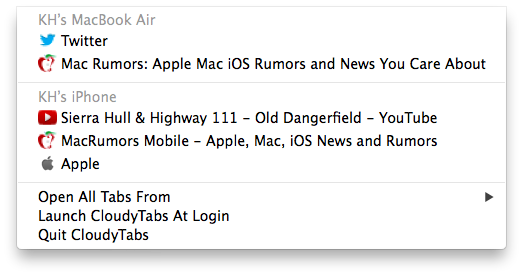 iCloud Tabs was rolled out in OS X Mountain Lion and works with any iCloud-enabled iOS device running iOS 6 or higher. The iCloud service syncs your open tabs across your iOS and OS X devices, allowing you to access your iOS browser tabs from Safari on the Mac. It also works in the opposite direction by displaying open Safari for Mac tabs on your iOS device.

iCloud Tabs is a convenient feature for Mac Safari users, but it is not compatible with Chrome or Firefox for the Mac. If you use an alternative web browser, you need a third-party tool like CloudyTabs to view your open iOS tabs. CloudyTabs compiles the existing iCloud Tab information from OS X and does not require you to enter in your iCloud credentials.

Just like the official iCloud version, CloudyTabs breaks down your open tabs by device, allowing you to see what you have open on your iPad, iPhone and other Macs. Tapping on a tab in the menu bar app will open the URL in your selected browser. You can open tabs individually or choose to open all tabs from a chosen device.

Unlike iCloud Tabs which shares between iOS and OS X, CloudyTabs only works in one direction (iOS to Mac) and does not share your open Chrome or Firefox tabs on your iOS device. If you need bidirectional sharing, you must use iCloud Tabs with Safari on the Mac or switch to Chrome, which can share bookmarks between Chrome for the Mac and Chrome for iOS [Direct Link].

CloudyTabs is open source and available for free to download from Github.


'Oscar' Adapter Connects Retina iPad Display Panel to Macs via Thunderbolt
Oscar, a new Kickstarter project currently seeking funding, is an Arduino-compatible adapter that's able to connect a high-resolution screen to a computer. The adapter comes attached to the same 9.7-inch display used in Apple's Retina iPads, and uses DisplayPort or Thunderbolt to connect to a computer.

When connected to a Mac, the Oscar adapter allows the high-resolution 2048 x 1536 panel to be used as a second screen.


OSCAR is an adapter that allows you to connect a super high resolution 9.7" screen, often found in tablets, to your computer. It comes pre-connected to the LCD panel ready to be attached and is compatible will all operating systems using a Thunderbolt or DisplayPort connection. The board is Arduino compatible which makes modifying the behaviour easy and all the software and hardware is open source.
The complete Oscar kit includes an LCD screen that comes with an acrylic case and a stand, allowing it to be used for a range of second-screen purposes. The adapter included with the display powers the LED backlight and controls the power supply. Because it's Arduino compatible, the adapter can be used to control variables like backlight brightness through USB.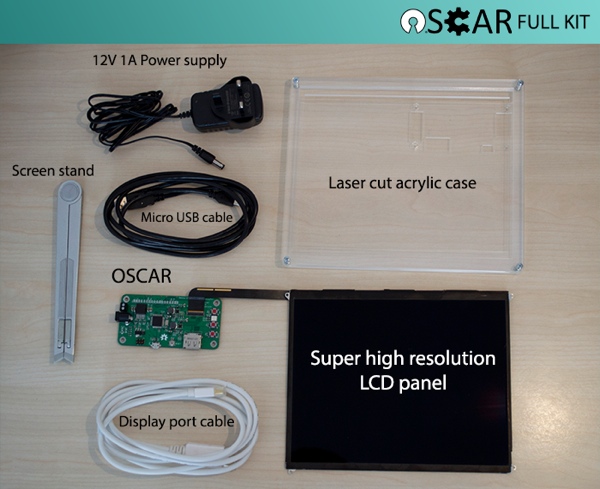 The full Oscar kit, with display, laser cut acrylic case, power supply, stand, and DisplayPort/USB cables can be obtained through a £150 pledge, equivalent to approximately $250. The screen alone can be purchased for £110, or $183, and the panels are expected to begin shipping in July of 2014.

Update 1:09 PM PST: As MacRumors forum user rootyb has pointed out, a similar product from Adafruit is already available for purchase for $250.
Nuance Debuts Dragon Dictate 4 for Mac With Transcription Capabilities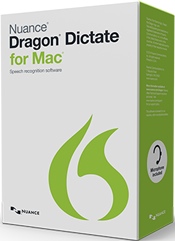 Nuance, known for its speech recognition software, today unveiled version 4 of its Dragon Dictate software. The speech recognition software is designed to allow users to dictate text and control desktop and web applications via speech.

Version 4 of the software brings better accuracy with improved speech recognition technology and reduced latency due to better memory management capabilities. It also includes Nuance MacSpeech Scribe features, offering users the ability to transcribe text from a pre-recorded audio file, combining both voice recognition and transcription.
Dragon Dictate for Mac also now includes powerful features from Nuance MacSpeech Scribe – creating a single voice offering that can not only transcribe your own voice, but can transcribe text from pre-recorded, single-speaker audio files in many different formats, such as .mp3, .mp4 and .wav.

This new transcription capability is fast, accurate and easy and is ideal for writers, students, educators, field workers, business executives or any user who needs to access content from a single speaker's voice such as a podcast or other distinct audio formats. For instance, teaching assistants and students can record lectures at close range and turn them into text, and field workers can now transcribe recordings of their interviews directly from their digital recorder or smartphone.
Along with dictation speeds that are up to three times faster than typing, the software also provides full text control in Gmail, Apple Pages 4.3, and other software.




Dragon Dictate for Mac, version 4 is available from the Nuance website for $199.99.


Belgian Judge May Block Apple Websites Over 'Misleading' Warranty Information
A Brussels judge may block access to all Apple websites in response to a complaint filed by Federal Public Service (FPS) Economy, reports Belgian newspapers (Via Tech.eu). Apple is accused of misleading consumers about warranty protections available for products purchased from Apple's retail and online stores.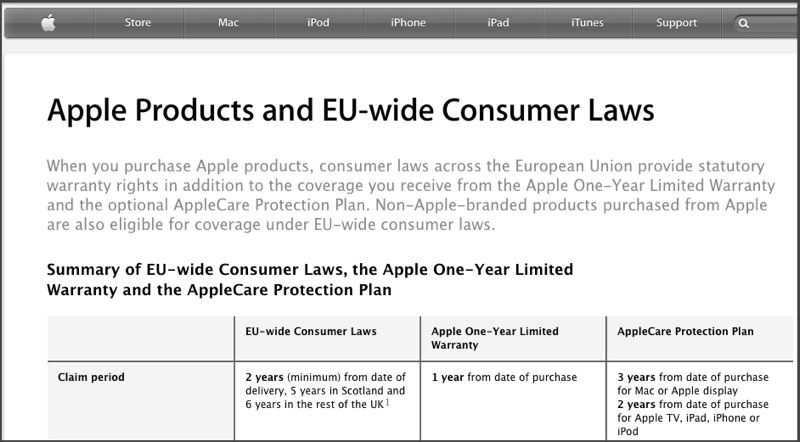 The complaint, filed last year, claims Apple advertises its one-year warranty and extended AppleCare warranty, but does not inform consumers of their right to a two-year statutory warranty under EU law. In response to this claim, Apple painstakingly outlined the differences between the company's standard one-year warranty coverage, its AppleCare extended protection plan and the EU's two-year warranty, but the website comparison was not sufficient for the Belgian regulatory group.

The Brussels investigative judge can order Belgium ISPs to blacklist Apple's website as Belgian law allows for the regulation of electronic services in cases where consumer protection rights are being violated. Though he has the power to block Apple, the judge is unsure how to proceed as blocking Apple's website also interferes with critical iOS and OS X services like iTunes and iCloud.

Consumer associations throughout Europe continue to be critical of Apple's warranty policy in its European stores. The company was fined $1.2 million in Italy over the issue and has faced lawsuits in Germany, Luxembourg, and Portugal.
Apple CFO Peter Oppenheimer Joins Board of Directors at Goldman Sachs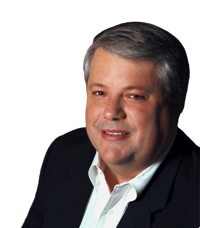 Goldman Sachs Group today announced that Apple Chief Financial Officer Peter Oppenheimer will join the banking firm's board of directors, effective immediately.

Oppenheimer will become the board's 13th director and will serve on the firm's Audit, Risk, Compensation and Corporate Governance, Nominating and Public Responsibilities committees.
"Peter's 25 years of broad experience across important industries will add a valuable perspective to our Board of Directors," said Lloyd C. Blankfein, Chairman and CEO. "We appreciate his willingness to serve as a director and look forward to benefitting from his judgment and counsel."
Oppenheimer joined Apple in 1996 as the Senior Director of Finance and Controller and was promoted several times before being appointed as Apple's Chief Financial Officer in 2004. Besides serving on the board at Goldman Sachs, Oppenheimer also is a board member for the California Polytechnic State University Foundation and Sacred Heart Schools in Atherton, California.

Oppenheimer isn't the only Apple executive to serve on the board of directors at another company. Apple CEO Tim Cook is a member of the board at Nike, while senior vice president of Internet Software and Services Eddy Cue serves on Ferrari's Board of Directors, a role he undertook in November 2012.



New Apple TV Not Imminent Despite $25 Gift Card Promotion
Earlier today, reports indicated Apple's $25 gift card with the purchase of an Apple TV promotion could be an effort to clear out stock ahead of an imminent updated Apple TV launch, but notable Apple journalist Jim Dalrymple has said that is not the case.

According to one of his famous "Nope" posts, Apple does not have plans to release a new Apple TV in the immediate future. Specifically, Dalrymple clarified to MacRumors that the company is not on the verge of launching a revamped Apple TV next week, but he does not appear to refute reports suggesting a redesigned box could come in later in the year, possibly ahead of Apple's Worldwide Developers Conference.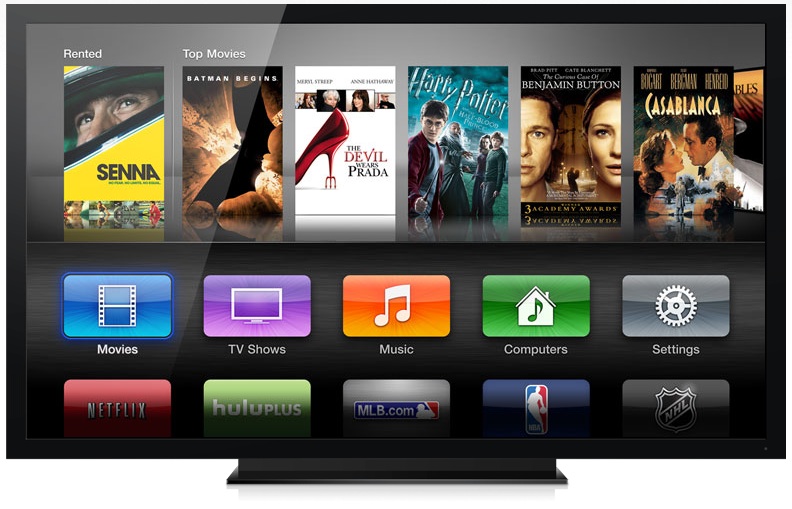 While the promotion led to some chatter about an immediate Apple TV product launch, the majority of Apple TV reports over the course of the last month or two have pointed towards a revamped Apple TV that might be revealed at some point in March or April. Bloomberg has suggested the new Apple TV could be revealed in April with a launch coming later in the year, while the Financial Times has just released a similar report pointing towards a launch ahead of WWDC in June.

Though an updated Apple TV will not come in the immediate future, a launch later in the year has not been ruled out. It is clear that Apple is working on some kind of update to the product, with rumors hinting at the new Apple TV gaining gaming support and possibly a full App Store.


Apple Adds Kendrick Lamar, Supporting Acts to iTunes Festival SXSW Lineup
Following yesterday's addition of Soundgarden to its SXSW concert lineup, Apple has now announced that Kendrick Lamar will also perform during the iTunes Festival [iTunes Store Link], headlining on March 12. Joining Kendrick Lamar will be ScHoolboy Q and Isaiah Rashad.




With the addition of Soundgarden and Kendrick Lamar, Apple's SXSW iTunes Festival lineup is complete with the following acts scheduled (times listed in CST):

March 11
10:00 p.m. - Coldplay
8:30 p.m. - Imagine Dragons
7:30 p.m. - London Grammar

March 12
10:00 p.m. - Kendrick Lamar
8:45 p.m. - ScHoolboy Q
8:00 p.m. - Isaiah Rashad

March 13
10:00 p.m. - Soundgarden
8:45 p.m. - Band of Skulls
8:00 p.m. - Capital Cities

March 14
10:00 p.m. - Pitbull
8:45 p.m. - ZEDD
8:00 p.m. - G.R.L

March 15
10:00 p.m. - Keith Urban
8:45 p.m. - Willie Nelson
8:00 p.m. - Mickey Guyton

Apple first announced the SXSW concert series last week, as an expansion of its long-running iTunes Festival in the UK. The festival will offer five nights of music, beginning on March 11 at Austin City Limits Live at the Moody Theater in Austin, Texas.

While the SXSW concerts are presented for free, tickets are given to attendees on a lottery basis. Live and on-demand streams of the shows will be available through the iTunes Store on iOS devices and computers, the iTunes Festival app on iOS devices, and the Apple TV.


Apple to Construct New Retail Store in Dayton, Ohio
Apple is preparing to open a new retail store in Dayton, Ohio by the end of the year, according to the Dayton Business Journal and ifoAppleStore. The company is expected to occupy a space formerly held by women's clothing retailer Lane Bryant at The Greene outdoor shopping center, as a black construction barricade was recently spotted at the location. Apple also posted 12 job listings for the area ranging from Store Leader to Specialist on Tuesday.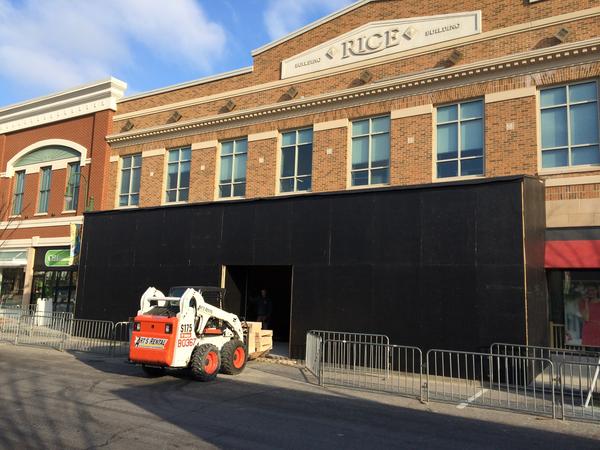 A site tracking future Apple Store locations reports it has confirmed by unofficial sources that The Greene is the next location and will open later this year, and sources have told the Dayton Business Journal that The Greene is expected to get the Apple Store.

A large space, formerly occupied by Lane Bryant at 4422 Cedar Park Drive, is currently under construction behind large black barriers. Greene County records list building permits for tenant work at the site, but don't name the tenant.

Crews from Miller-Valentine Group were seen inside the construction site Wednesday morning, and said they didn't know what retailer was going to use the space.
An Apple Store in Dayton would be the company's seventh retail location in the state of Ohio, which also includes stores in Akron, Cincinnati, Columbus, Westlake, and Woodmere.

As part of its annual 10-K filing [PDF] with the U.S. Securities and Exchange Commission, Apple revealed that it plans to open 30 new retail stores in 2014, with approximately two-thirds of those to be located outside of the United States. A report last week stated the company is also planning to open a new retail store in Lansing, Michigan by the end of the year.


Apple Releases Firmware Update for 2013 Mac Pro to Fix Power Nap Issues
Apple today released Mac Pro SMC Update 2.0, enabling a Mac Pro to enter Power Nap mode without running the fan for Power Nap activities. The update also includes a fix for an issue that caused a low-speed USB device not to be detected at startup.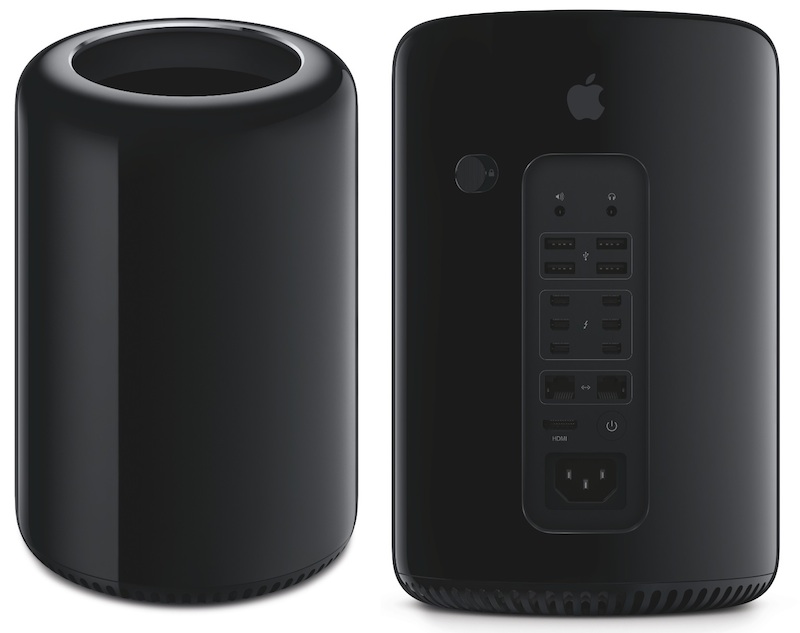 This update is recommended for all Mac Pro (Late 2013) models. This update enables Mac Pro to enter Power Nap without running the fan for most Power Nap activities, and addresses a rare issue where a low-speed USB device may not be detected at boot.
The Mac Pro update is recommended for all Mac Pro models from late 2013 and can be downloaded from Apple's support site or via the Software Update tool in the Mac App Store.
Apple Releases iTunes 11.1.5 With Bug Fixes, Compatibility Improvements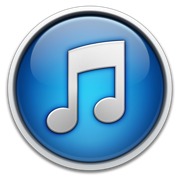 Apple today released a minor update to its iTunes software, fixing an issue that could cause iTunes to quit unexpectedly when a device is connected. The update also improves compatibility with iBooks for Mac on OS X Mavericks.

The last update to iTunes was released on January 22, bringing language and wish list improvements.
This update fixes a problem that may cause iTunes to quit unexpectedly when a device is connected and improves compatibility with iBooks for Mac on OS X Mavericks.
iTunes 11.1.5 can be downloaded via the Mac App Store or through Apple's iTunes download site. The update comes in at 81.4MB.


Soundgarden Added to SXSW iTunes Festival Lineup
Apple today announced that it has added Soundgarden to the concert lineup for its new iTunes Festival at SXSW in Austin, Texas next month [iTunes Store]. Soundgarden will headline the March 13 concert, with supporting acts yet to be announced.




As noted by The Loop, Soundgarden will play its landmark Superunknown album in its entirety, celebrating 20 years since the album's release.

An expansion of the long-running iTunes Festival held in the UK each year, the SXSW concert series was announced by Apple last week, but at the time performers were announced for three only of the five dates. Other performers announced so far include Coldplay, Imagine Dragons, London Grammar, Pitbull, ZEDD, G.R.L, Keith Urban, Willie Nelson, and Mickey Guyton.

Tickets to the shows are available to SXSW attendees free of charge on a lottery basis, and live and on-demand streams of the shows will be available through the iTunes Store on iOS devices and computers, the iTunes Festival app on iOS devices, and Apple TV.


'The Bureau: XCOM Declassified' for Mac Gains Three New DLC Packs
Three new downloadable content packs are now available for the Mac version of The Bureau: XCOM Declassified, including Hangar 6 R&D, CodeBreakers, and Light Plasma Pistol.

First released for Mac in November by Transgaming, The Bureau: XCOM Declassified is a third-person tactical shooter set in late 1962, at the height of the Cold War between the United States and the Soviet Union. Players take control of special agent William Carter and his two squad members to defend humanity, with a focus on shooting and squad-based tactics. Each downloadable content pack includes new missions, weapons, and more.


The Bureau: XCOM Declassified - Hangar 6 R&D
In the days leading up to the events of The Bureau: XCOM Declassified, Agent Nico DaSilva volunteers for a series of secret psycho-medical experiments to identify and treat a terrifying new pathogen. Maximize your combat skills and push your team to its limits to protect them from terrifying hallucinations as the experiments turn dangerous.

The Bureau: XCOM Declassified - CodeBreakers
A top secret government communications facility responsible for intercepting and decoding enemy transmissions has gone radio-silent. In a desperate attempt to turn the tides of the secret war, Special Agent Carter and his squad must investigate the incident, eliminate any threats, and make contact with personnel in order to bring the facility back online and crack the mysterious code.

The Bureau: XCOM Declassified - Light Plasma Pistol
Early research into the Outsiders' weapon technology has yielded promising results in the form of a prototype light plasma pistol. Not as bulky as its predecessor, this compact weapon fires condensed bolts of plasma and boasts a vastly improved rate-of-fire, giving players an early edge in the secret war for humanity's survival.
The Bureau: XCOM Declassified can be purchased from the Mac App Store for $19.99. DLC is available at an additional cost within the app. [Direct Link]
Apple Asks EU to Limit Injunctions in Patent Infringement Cases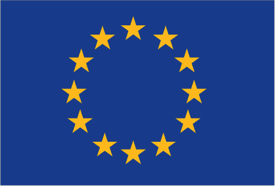 Apple, Samsung and 19 other technology companies sent a letter to the European Union asking for limits on injunctions in patent infringement cases, reports Bloomberg. These limits would be incorporated into the future European Unitary Patent system and Unified Patent Court.

The letter requests that judges in the new EU patent court be given guidance on when to issue an injunction in cases where the validity of a patent is questionable. The guidelines would make it harder for patent holding companies to block the import and sales of devices by filing infringement lawsuits.
"Without this guidance, the potential exists for a court to order an injunction prohibiting the importation and sale of goods even though the patent may ultimately be found invalid."
These rules would be incorporated into the proposed Unitary Patent system and Unified Patent Court, which establishes one patent system and a single jurisdiction court for all participating European Union member states.

A similar group of technology companies are petitioning the U.S. Supreme Court for permission to collect legal fees when patent holding companies lose an infringement case. This change in the allocation of fees would cut down on the number of frivolous suits, argues the group.


Microsoft to Cut Windows Licensing Price by 70% to Compete with Apple
Microsoft is set to cut pricing of Windows 8.1 by 70 percent for computer and tablet manufacturers, according to Bloomberg, partly due to increased competition from both Apple and Google in the PC space.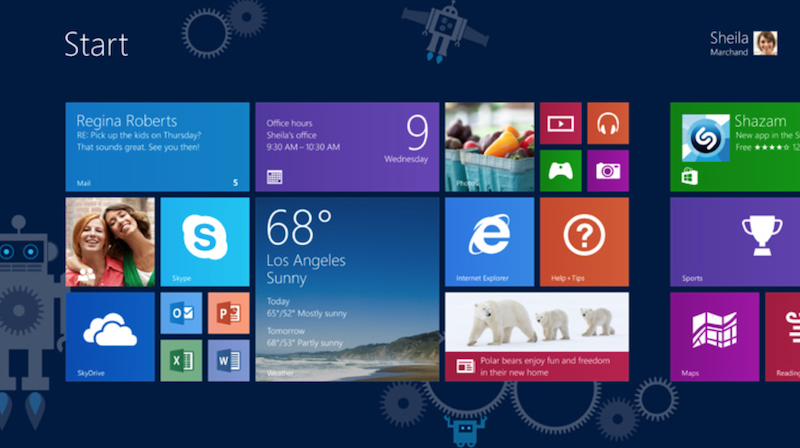 Stronger competition from Apple Inc. (AAPL) and Google cut revenue last quarter at Microsoft's devices and consumer licensing division, which includes Windows software, as the computer industry posted its biggest annual decline on record. By offering incentives for PC makers to sell cheaper models, Microsoft may be able to increase its share of the growing $80 billion tablet market and stave off Chromebooks, notebooks that run Google's operating system.
Under the new terms, manufacturers will be charged $15 for Windows 8 licenses to preinstall it on devices that retail for less than $250. Previously, the fee was $50, although many manufacturers were able to pay $30 because of incentives provided by Microsoft.

The software company said last month that Windows 8 adoption was moving at a slower pace than Windows 7. Over the past several years, notebook and desktop PC sales have declined as lighter, more portable tablets have surged in popularity -- an area that, so far, Google and Apple have dominated.

In recent years, Apple has been the top vendor in the PC market, selling more combined tablets, notebooks and desktops than any other manufacturer. Research firm Canalys predicted that tablets would account for half of all shipped PCs in 2014, with Apple taking up 30 percent of tablet shipments, Google's Android taking up 65 percent of tablet shipments and Microsoft taking up 5 percent of tablet shipments.


Apple Planning New Retail Store in Lansing, Michigan
Apple is preparing to open a new retail store in Lansing, Michigan, according to the Lansing State Journal. The plans for a 6,000 square foot store at the Eastwood Towne Center were discovered in paperwork submitted to Lansing Township officials by a contractor working with Apple.
A contractor for the Cupertino, Calif.-based technology company filed an application with Lansing Township officials to start work on a nearly 6,000-square-foot retail store at 3025 Preyde Boulevard, which is part of the shopping center near U.S. 127 and Lake Lansing Road.
Apple will remodel a vacant commercial space between Bath & Body Works and Victoria's Secret as part of a multimillion dollar project led by Chicago-based Pepper Construction Co.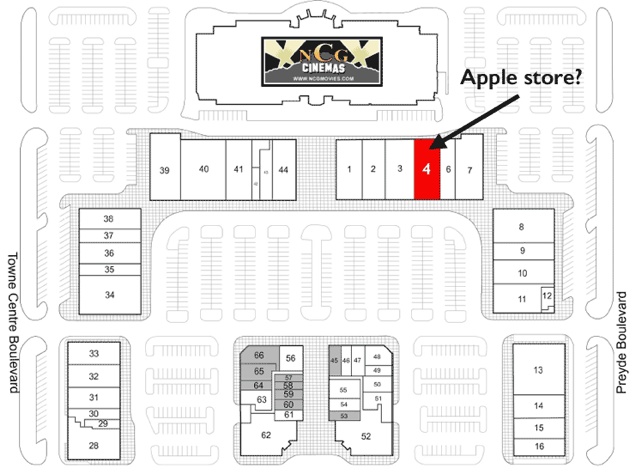 ifoAppleStore


Apple started hiring for this new Lansing store several months ago and still has 13 available positions ranging from Store Leader to Specialist (Via ifoAppleStore). This would be Apple's sixth location in Michigan and would provide retail coverage for customers in the central part of the state. Other Michigan stores are located in Ann Arbor, Clinton Township, Grand Rapids, Novi and Troy.

As part of its annual 10-K filing with the U.S. Securities and Exchange Commission, Apple revealed that the company plans to open 30 new retail stores in 2014, with approximately two-thirds of these new stores located outside the U.S. This international push already is in progress, with the company opening its first retail store in Brazil last week. Over 1,700 customers visited the Rio de Janeiro location on its opening day.
Adobe Releases Another Emergency Update for Flash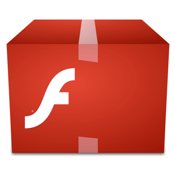 Adobe today released a second security update for its Adobe Flash Player software on both Mac and Windows, addressing a threat that could allow an attacker to take control of an affected system, executing malicious code. The vulnerability (CVE–2014–0502) allowed attackers to compromise at least three nonprofit organizations according to security firm FireEye (via ArsTechnica).
This threat actor clearly seeks out and compromises websites of organizations related to international security policy, defense topics, and other non-profit sociocultural issues. The actor either maintains persistence on these sites for extended periods of time or is able to re-compromise them periodically.

This actor also has early access to a number of zero-day exploits, including Flash and Java, and deploys a variety of malware families on compromised systems. Based on these and other observations, we conclude that this actor has the tradecraft abilities and resources to remain a credible threat in at least the mid-term.

Today's update follows a critical security update that was released just over two weeks ago, fixing the same zero-day vulnerability giving hackers complete control over compromised systems.

The vulnerability affects all Macs with Adobe Flash Player versions before 12.0.0.70 and Adobe recommends all users update their products to the latest of Flash. Adobe maintains a site where users can check the version of Flash installed and the up-to-date Flash software can be downloaded from Adobe's website.


Apple Expanding North Carolina Data Center Once Again
Apple is expanding its Maiden, North Carolina data center again according to permits filed with Catawba County, reports The Hickory Daily Record. The plans say the additional data center building will cover 14,246 square feet with walls 25 feet tall, made of precast concrete wall panels along steel columns, similar to the "tactical" data center that was added in 2012.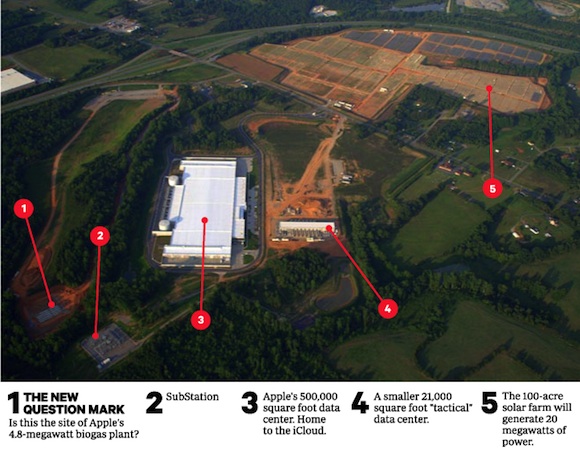 Photo of the facility from 2012, courtesy WIRED
Like the previous tactical data center, plans for the new one shows banks of computers in the main portion of it and 11 air units to cool it. Two more air units will supply the office and other occupied area of the data center.
Its security measures appear to be similar to that of the previous data center, including what's called a man-trap door — one door closes before the second one opens.
Apple's facility in Maiden is enormous, with a 100-acre solar farm and a 500,000 square foot data center, with plans in place for a second. Apple also has data centers built or under construction in Prineville, Oregon and Reno, Nevada.


LaCie's External Drive Lineup Gains New 5TB Drives From Seagate
LaCie has launched several new products with Seagate's new 5TB drives, including a new Thunderbolt 5-bay RAID array that puts up to 25 terabytes of storage in one 5-bay unit. LaCie's is using Seagate's new drives featuring 'Shingled Magnetic Recording' technology to push the physical boundaries of magnetic storage.

The new drives are also available in LaCie's d2 Quadra for $350 and the d2 USB3.0 Thunderbolt for $450.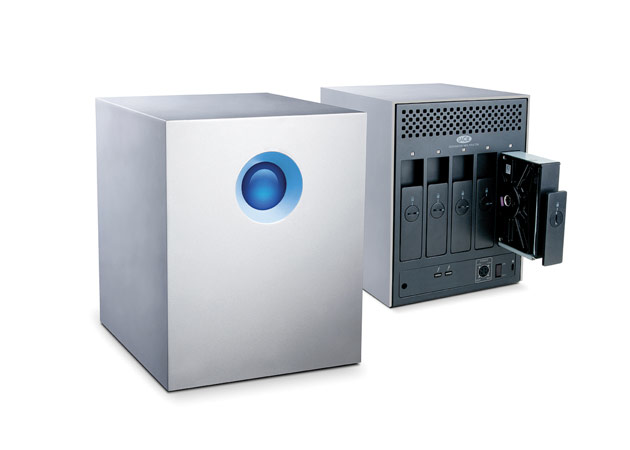 More speed means a leaner workflow. Get 785MB/s* thanks to five 7200rpm/64MB cache hard disks preconfigured in RAID 0. With these speeds, you have all you need for any post-production work. Handle multiple 2K uncompressed 10-bit streams. And with capacities up to 25TB, you have enough storage for today and the future. For example, you could store all your project's raw daily footage onto a single LaCie 5big. Focus on your creative projects without the hassle of managing multiple storage devices.
LaCie says their new RAID is the largest 5-bay storage product on the market, sporting speeds up to 785MB/s. The RAID is available in three configurations, 10TB, 20TB, and 25TB, for $1000, $2000, and $2500 respectively -- Thunderbolt cable included -- from LaCie's website or the Apple Online Store, with the 5TB d2 available for $450 and the 5TB Quadra for $350.


Aerial Photograph Shows Substantial Demolition Progress at Apple Campus 2 Site
Work at Apple's Campus 2 is well underway with most of the existing buildings now demolished and parking lot pavement removed, as shown in a recent aerial photograph (via MacGeneration) from Ron Cervi, a news and traffic reporter for KCBS. Demolition on the site began in November after Apple received unanimous approval for the project from the Cupertino City Council.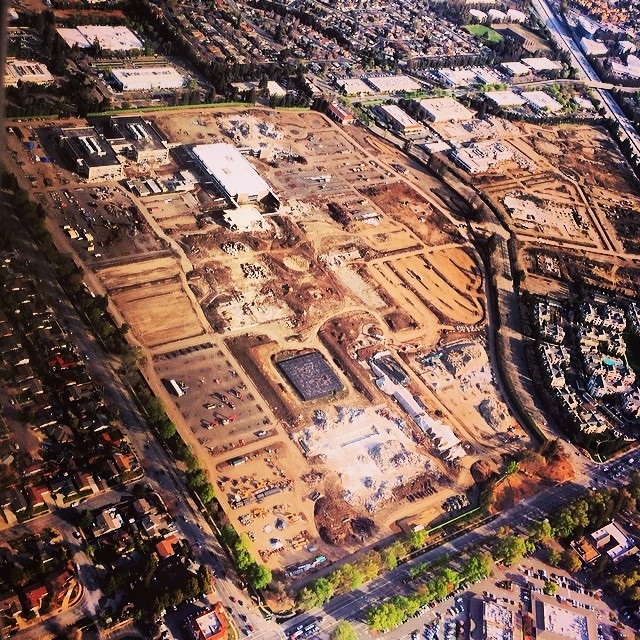 Photo by Ron Cervi


Earlier photographs from a street level view revealed the first stages of demolition back in December, with partially demolished buildings visible from a nearby highway. Several sidewalks were closed, while bulldozers and other heavy equipment started clearing debris from the 176-acre parcel.

Apple's Campus 2 is a short distance away from the company's current headquarters at 1 Infinite Loop in Cupertino, California. Eighty percent of the barren landscape shown above will be vegetated with over 4,500 trees in an endeavor that will "bring California back to Cupertino." The remaining 20 percent of the landscape will be dominated by a circular, 4-story building designed to hold 13,000 employees. The project has a target completion date of 2016.


'AirPlay Recorder' App Lets Mac Users Save Songs From iTunes Radio
doubleTwist, the company behind the popular multi-platform iTunes-compatible doubleTwist Media Player, today brought its new AirPlay Recorder app to the Mac, allowing iTunes users to capture and save streaming audio for offline use.

First introduced for Android in January, AirPlay Recorder is designed to record audio, such as streaming songs from iTunes Radio, using AirPlay. After downloading and installing the app, it will appear as an AirPlay device within iTunes and will record audio after being selected from the AirPlay device list.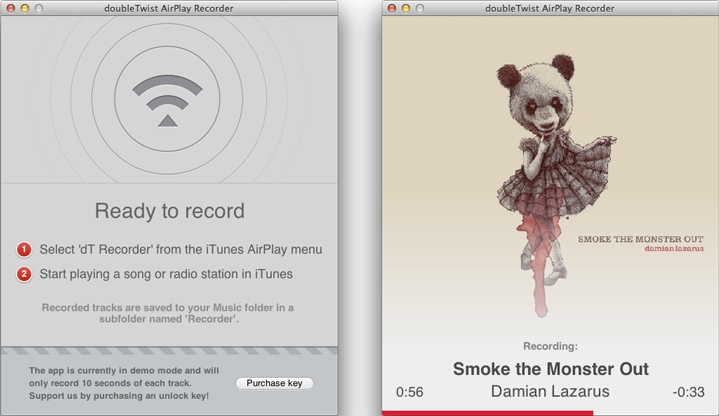 The app will record any audio or radio stream played within iTunes to a "Recorder" folder within the Music folder for offline playback. Recording audio is done in real time, which means a four minute song will take four minutes to record, and a reliable Internet connection is necessary because the app checks recording quality.

Apps like AirPlay Recorder, such as Audio Hijack Pro have been previously available, but at a higher price. The legality of AirPlay Recorder and similar apps is unclear, but according to doubleTwist co-founder Monique Farantzos, who spoke to Engadget back in January, the company is unconcerned about the app's legal status.
"Recording has been around for decades, from audio cassettes (remember mix tapes?) to TuneIn radio's recording feature. Given that Apple built their iPod empire on letting millions of people rip CDs based on fair use, we don't see how they could object to this app."
Along with Farantzos, doubleTwist also boasts Jon Lech Johansen as a co-founder, one of the developers behind DeCSS, a computer program able to decrypt content on commercially produced DVDs. Johansen was prosecuted in Norway back in 2002 for developing the software, but was later acquitted.

doubleTwist's AirPlay Recorder for Mac can be downloaded for free from the doubleTwist website. The free version allows users to record 10 second samples while full recording capability can be unlocked for $9.99.
Apple Seeds OS X Mavericks 10.9.2 Build 13C62 to Developers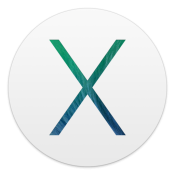 Apple today seeded build 13C62 of OS X 10.9.2 to developers, marking the seventh beta iteration of 10.9.2. The release comes five days after the sixth OS X 10.9.2 beta, build 13C59, and nearly two months after the first OS X 10.9.2 beta.

The update is available to registered developers through the Software Update mechanism in the Mac App Store and should be appearing in the Mac Dev Center soon.

Apple continues to ask developers to focus on mail, messages, graphics drivers, VoiceOver, VPN, and SMB2. Earlier betas of OS X 10.9.2 began allowing Mac users to block people on iMessage and FaceTime, as can be done in iOS 7, and also introduced FaceTime Audio.