Mac Rumors powered by MacRumors_p2


Apple to Open $25 Million Technology Development Site in India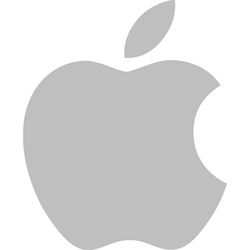 Apple plans to open a $25 million technology development site that'll span 250,000 square feet in Hyderabad, India, according to ZDNet. The site will open its "innovation center" in June of this year before ramping up to full operations by the end of the year.

The new centre will be built on 250,000 square feet of land in the real estate firm Tishman Speyer's WaveRock facility at Hyderabad's IT corridor at a cost of $25 million (150 crore rupees). It is anticipated to create 4,500 jobs for locals. IT majors such as Infosys, Wipro, Microsoft, and Cognizant have already set up their offices in the IT corridor.
ZDNet says the development center will be used to work on maps. Jayesh Ranjan, Secretary to IT in Telangana, the state in which Hyderabad resides, told ZDNet that Apple "has not looked at cities only in India, but across many places in Europe and other parts of the world."

Rajan notes that Apple choosing Hyderabad is a "strong endorsement of the city as a major IT hub in the country." Microsoft also has offices in the city and plans to expand its operations while Google has pledged to open a headquarters in Hyderabad, making it the biggest technology campus in South Asia.

In 2006, Apple opened a massive support center in Bangalore, but closed it shortly thereafter. While Apple keeps most of its design and development within the United States, it does own several research and development sites around the world, including in Israel and Ireland. In late 2014, the company announced that it would open an R&D center in Yokohama, Japan. In January, Apple announced that it would open iOS development centers in Europe, starting in Italy.

On a whole, India is becoming increasingly important to Apple's business. Last July, the company noted that its growth in India was over 90 percent while Apple's sales in the country topped $1 billion in a fiscal year for the first time. Tim Cook has also mentioned that Apple was interested in expanding its manufacturing base in the country. Currently, Apple is close to gaining approval to open retail stores in India.


Discuss this article in our forums



Adobe Creative Cloud Update Bug Deletes Folders in Mac Root Directory
A Creative Cloud update that was recently released by Adobe has been deleting Mac users' files without warning, reports Ars Technica. The 3.5.0.206 update, now pulled by Adobe, deleted the contents of the first folder listed alphabetically in a Mac's root directory. Files were deleted after the update was installed and users logged into the Adobe service.

The bug has affected customers in different ways depending on the content that was listed first in the directory. Many customers who use backup service Backblaze had problems with the service because a hidden root folder called .bzvol was the file that was listed first and subsequently deleted. Backblaze made a video demonstrating the issue:




As Ars Technica points out, many Mac users' first folder is .DocumentRevisions-V100, which is used by the Mac's autosave feature and can cause problems if deleted.
The Adobe bug could also have dire consequences for users who have important folders with spaces in them, since those also assume a top alphabetically sorted spot on the Mac hard drive (which by default is labeled Macintosh HD).
An Adobe spokesperson said the company is investigating the issue and has pulled the distribution of the update until the problem is fixed. Creative Cloud users should avoid updating until a clear fix is provided by Adobe, and as an extra layer of precaution, a fake folder with a name that will place it in the top spot in the root directory may also help users avoid issues.


Discuss this article in our forums



12-Inch Retina MacBooks Discounted $300 for Limited Time
B&H Photo has begun offering a significant $300 discount on 12-inch MacBook models for a limited time. The deal is applicable to both 256 GB and 512 GB models in all three color options, making this the cheapest price we've seen for the 512 GB models. The deal expires on February 15, 2016.




- 1.1 GHz 256 GB MacBook, regularly $1,299 - discounted to $999.
- 1.3 GHz 256 GB MacBook, regularly $1,549 - discounted to $1,249.
- 1.2 GHz 512 GB MacBook, regularly $1,599 - discounted to $1,299.
- 1.3 GHz 512 GB MacBook, regularly $1,749 - discounted to $1,449.

The 12-inch MacBook is Apple's newest entry into its laptop line. As the MacBook approaches the end of its cycle it's likely it'll see a refresh soon, making additional deals from sellers possible over the course of the next couple of months. Additional deals for the MacBooks and other Apple devices are available in the MacRumorsDeals Guide.

MacRumors is an affiliate partner of B&H Photo


Discuss this article in our forums



Apple Close to Approval for Opening Retail Locations in India
Apple is close to gaining clearance to open its first retail store locations in India, according to a source familiar with the matter speaking with Bloomberg. Apple will be re-submitting its retail presence application to the Indian government due to a format problem, but Bloomberg's source said that India plans to push the application through without issue.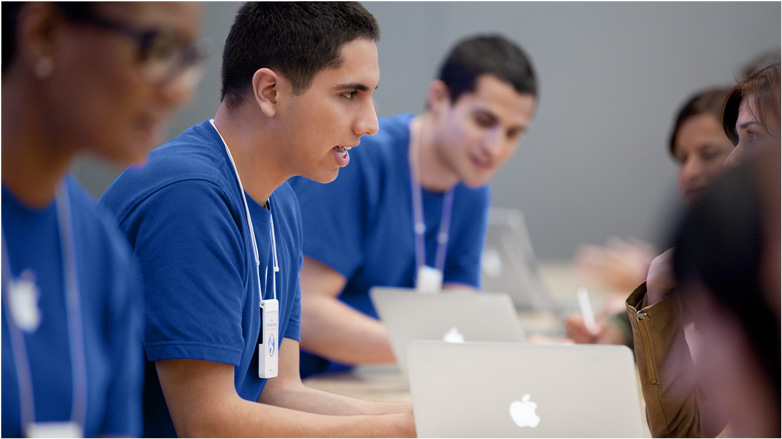 Due to the fact that Apple is "a provider of cutting-edge technology," the Cupertino-based company will be exempt from a rule set by the Indian government that states any foreign businesses selling a single brand must acquire 30 percent of its product's manufacturing inputs locally. Since Apple manufactures most of its products in China, the stipulation has been an issue for the company in trying to make headway into the Indian retail market.

"Most of the growth in India will come from new users coming into the Apple ecosystem, unlike in the West where growth is mainly from existing users upgrading," said Tarun Pathak, a senior analyst at Counterpoint Technology Market Research, based near New Delhi. "You can expect the stores to focus mostly on iPhones."
Due to the high-end pricing of the iPhone, Apple has remained a small share of the smartphone market within India for the past few years. With 2 percent of the market, Apple is behind companies like Samsung (26 percent), Intex (10 percent), and Lenovo (9 percent) in terms of smartphone sales.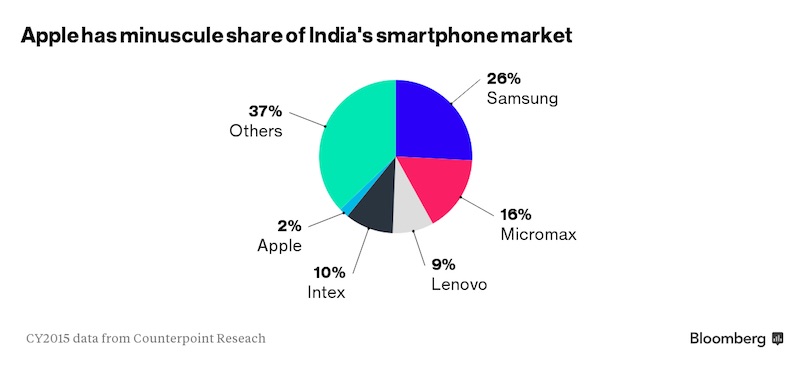 Last summer, Apple announced the Authorized Mobility Resellers program in India, which was reported to be focused on opening 500 retail store locations across 12 cities in India. With such a small share of the country's 220 million smartphone users, it seems Apple is finally getting closer to increasing its foothold in the country.


Discuss this article in our forums



Ad-Less Apple Maintains Presence at Super Bowl 50
Apple was conspicuously absent from commercial slots aired during the television broadcast of yesterday's Super Bowl 50, but that didn't stop some of its products from popping up in ads for other companies' wares (via AppleInsider).

In TV spots aired during the National Football League's biggest game, a shout-out for Apple Music featured at the end of T-Mobile's ad, which promoted the network carrier's unlimited streaming feature.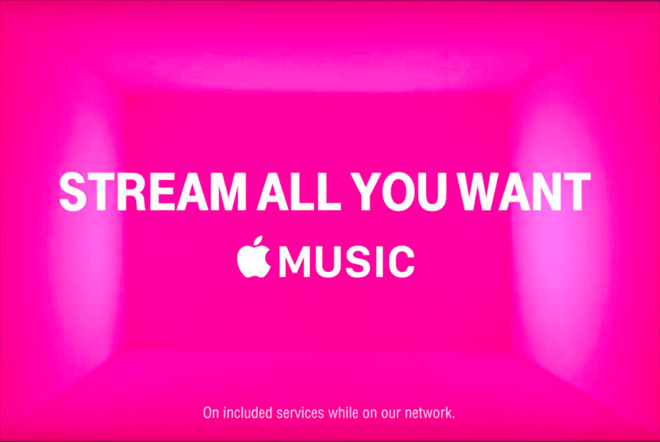 Meanwhile, hawk-eyed viewers may have seen an Apple Watch make a brief cameo appearance in a Hyundai commercial showcasing the car company's smartphone-compatible automotive system Blue Link, which enables remote voice-activation of several in-car controls.




Elsewhere, a Super Bowl-themed ad for Apple's Beats headphones appeared on Twitter and YouTube, featuring Carolina Panthers quarterback Cam Newton wearing a pair of Powerbeats Wireless 2 in-ear headphones while training.




Apple, along with Intel, Yahoo, and Google, gave $2 million in cash and other services to offset taxpayer costs of hosting Super Bowl 50, which took place at Levi's Stadium in Santa Clara, California. In exchange for the donations, each company received a private Super Bowl suite and publicity around the game. TV commercials aired during the game however can cost up to $5 million alone.




Apple helped establish the annual hype surrounding Super Bowl TV commercials, with its "1984" television ad for the Macintosh being among the most iconic in TV advertising history. After a 15-year spell of absence, the company ran its last dedicated Super Bowl commercial in 1999, remembered for its depiction of sentient computer HAL 9000 from the movie 2001: A Space Odyssey.


Discuss this article in our forums



Rumored Apple Stores: NYC, LA, Toronto, Paris and More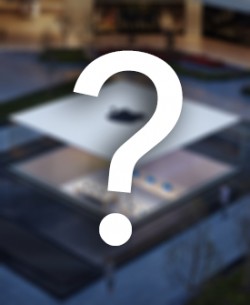 Apple's retail expansion efforts over the past few years have primarily focused on China, where it has opened over 15 new stores since the start of 2015. Over that time, the company has only opened 7 new retail stores outside of the China region, including two locations in New York City and one in Abu Dhabi, Brussels, Dubai, Sao Paulo, and Miranda, a suburb of Sydney, Australia.

But if recent rumors are any indication, Apple still has significant plans for new stores in several major cities or boroughs around the world, including Birmingham, Brooklyn, Istanbul, Manhattan, Los Angeles, Paris, Toronto, and more. The following is an excerpt from our new Apple Store roundup that tracks recent retail stores -- from new and renovated to rumored and confirmed locations.


Irvine, California

Macy's announced that it will be closing its store at the Irvine Spectrum in April 2016, which will open up a large amount of space at the outdoor shopping center, as reported by The Orange County Register. Accordingly, the Irvine Company has developed plans to add about 20 new stores and a new walking path to the retail space.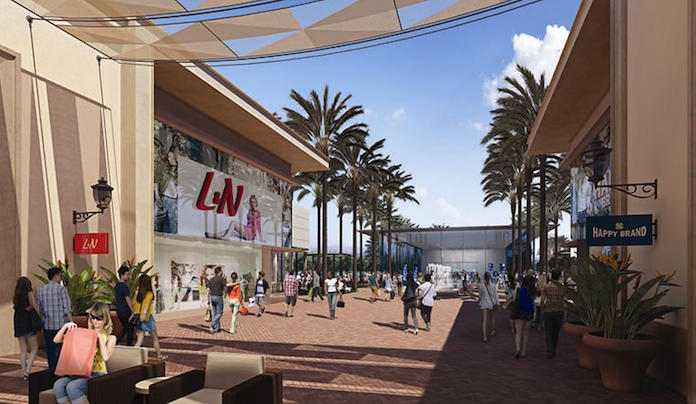 Irvine Spectrum rendering appears to show a new Apple Store (Image: OC Register)


A rendering of its plans shows what looks like an Apple Store in the background, leading to speculation that Apple's current Irvine Spectrum retail store may be replaced. The current store opened in February 2006, so a brand new store is plausible, but a render does not explicitly prove Apple will open a new store.


Los Angeles, California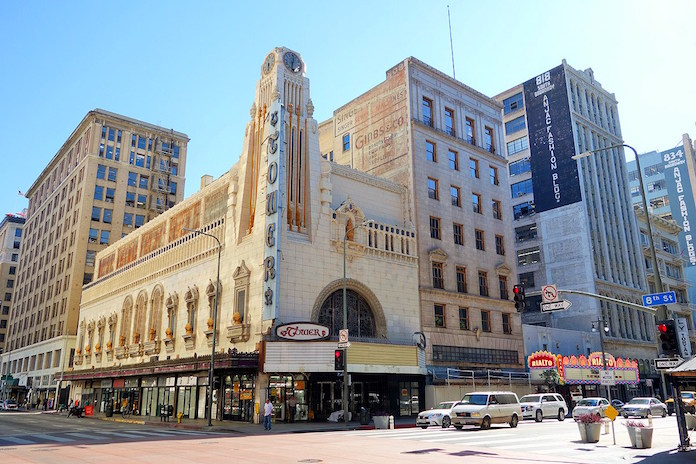 Tower Theatre at 8th and Broadway in downtown Los Angeles (Image: DTLA Rising)


Rumors about Apple opening a retail store in downtown Los Angeles have circulated for a few years. Possible locations reported include The Bloc, a mixed use urban development in the Financial District, and the Broadway Trade Center in the Historic Core, but Apple may have its eyes on another downtown landmark.

In November 2015, DTLA Rising reported that Apple may be planning to take over the Tower Theatre at 8th Street and Broadway. The historic movie theater's older architecture would be suitable for a flagship Apple Store like its Regent Street location in London, and Urban Outfitters already set precedent by moving into the nearby Rialto Theater in 2013. The timeline for the project is unknown.


Manhattan, New York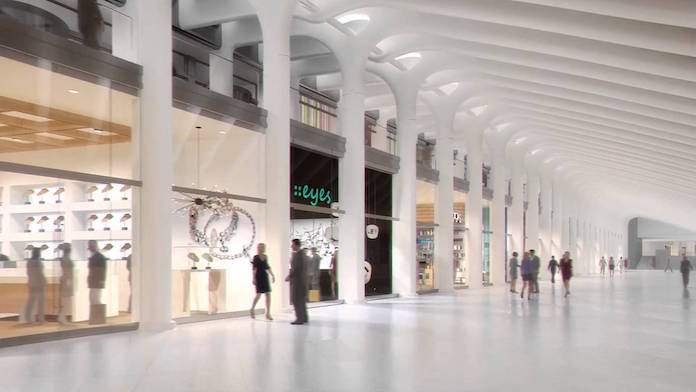 World Trade Center transit hub shopping area render (Image: Westfield)


Westfield's retail center in Manhattan's new World Trade Center transit hub, slated to open in the first half of 2016, will include an Apple Store, according to The Wall Street Journal and multiple other sources. The location will mark Apple's 9th retail store in New York City, with another six in Manhattan, one in Queens, and one on Staten Island. Apple has not yet opened retail stores in Brooklyn or The Bronx.


Brooklyn, New York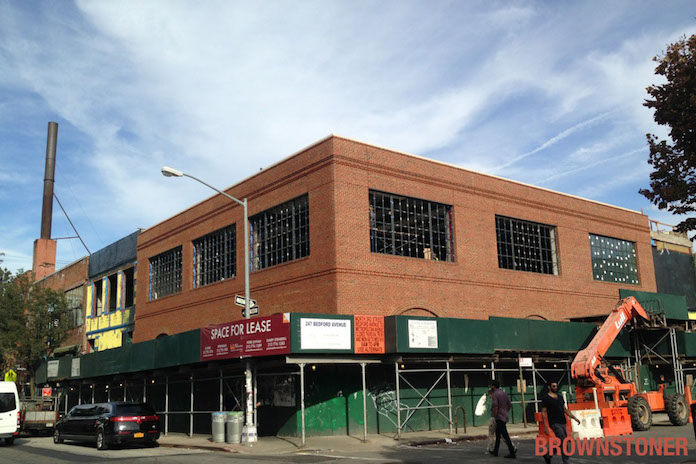 247 Bedford Avenue in Brooklyn, New York (Image: Brownstoner)


In December 2014, it was reported that Apple is planning a new retail store in Williamsburg, Brooklyn. Apple signed a long-term lease for a 20-000-square-foot store at 247 Bedford Avenue, at the corner of North 3rd Street, according to The New York Post, and the building was under renovation as of September 2015. The location would mark Apple's 10th store in New York City after its reported World Trade Center store opens in the first half of 2016.


Latin America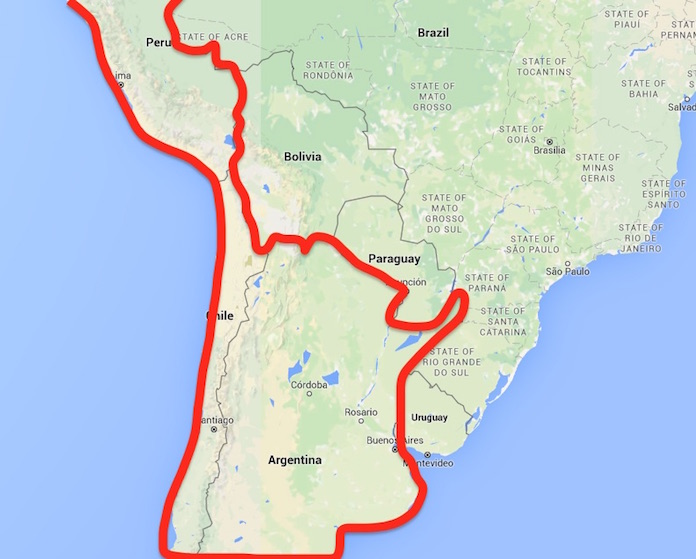 An anonymous tipster that provided MacRumors with accurate information about Apple's plans to open a retail store in Mexico City also said other new stores will open throughout Latin America. Possible locations include the Mexican cities of Guadalajara and Monterrey, along with the first stores in countries Argentina, Chile, and Peru.


Antwerp, Belgium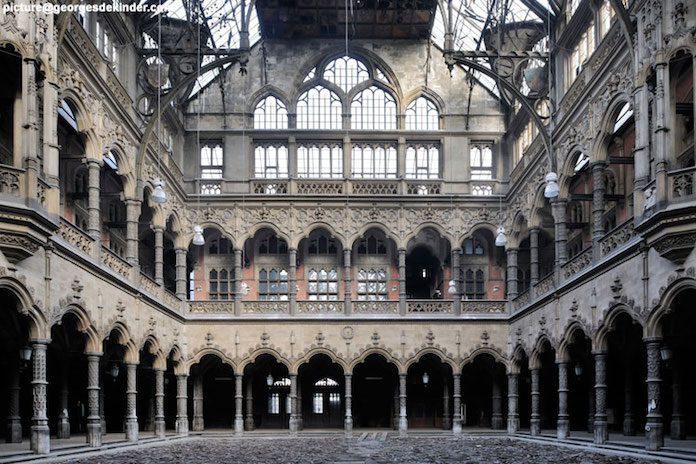 Handelsbeurs in Antwerp, Belgium (Image: Georges De Kinder)


In June 2015, Dutch website iCulture reported that Apple posted retail job listings on local hiring websites for an upcoming store in Antwerp, Belgium. A source told the website that the Handelsbeurs building is a possible location, and the site has reportedly been approved for redevelopment. Apple's first retail store in Belgium opened in September 2015 in Brussels.


Toronto, Canada

It has long been rumored that Apple is actively exploring possible locations to open a flagship retail store along Bloor Street in downtown Toronto, Ontario, the largest city in Canada, possibly including 1 Bloor Street West or 100 Bloor Street West in the upscale shopping area Mink Mile.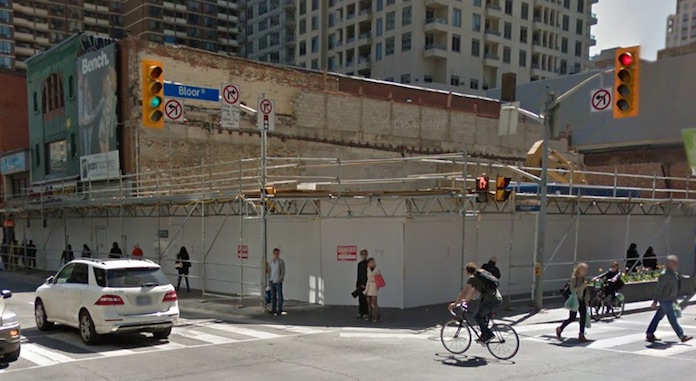 1 Bloor Street West, the former site of clothing store Stollery's


In late 2012, it was reported that Apple may open a store at the corner of Bloor Street West and Yonge Street, the former site of historic men's clothing store Stollery's, which closed in early 2015 after 114 years in business. Nearly four years later, however, the plans have may been abandoned.

The corner property has since been purchased by Mizrahi Developments, who demolished Stollery's in 2015 to build a proposed 80-plus floor condominium tower called The One with high-end retailers at street level. Mizrahi partnered with Foster and Partners, the same architecture firm behind Apple's Campus 2, to design the tower.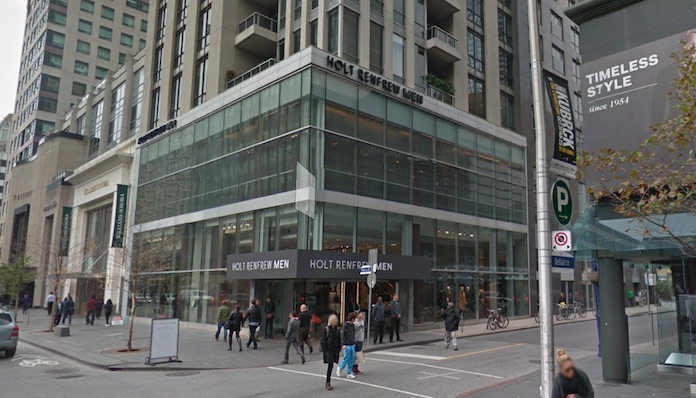 Holt Renfrew at 100 Bloor Street West in the upscale Mink Mile shopping area


According to an anonymous tipster, Mizrahi negotiated a lease agreement with Apple for a three-floor unobstructed store space, with entrances at both street level and the underground PATH transit system, but Apple may be pulling out due to a lack of confidence and other concerns about the real estate project. The tower is still expected to open in 2018.

Apple has also reportedly considered nearby 100 Bloor Street West as a possible location for a flagship retail store, but the corner is now occupied by high-end Canadian department store Holt Renfrew. The impending departures of adjacent Williams-Sonoma and Pottery Barn stores, however, may create room for Apple.


Berlin, Germany






In January 2016, German website Apfelpageshared a tweeted image of a building with covered up windows in Berlin's Hackescher Markt square, a transit hub and nightlife area in the city's core. While there is no evidence that Apple will be opening a store in the former restaurant, located at the corner of Rosenthaler Street and Spandau Bridge, the company has been rumored to be looking for a second location in Berlin.


Champs-Élysées, Paris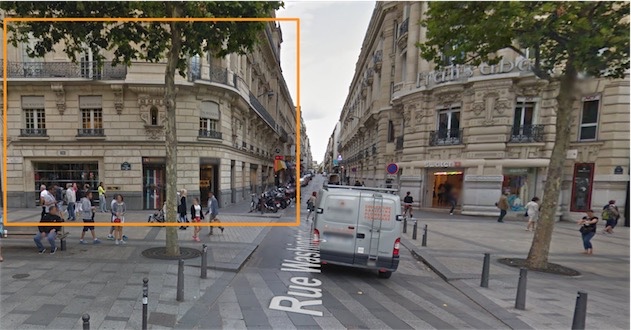 Apple signed a 12-year lease in Paris, France for a building at 114 Avenue des Champs-Élysées in December 2015, according to French newspaper Le Figaro. Rumors about a store on Champs-Élysées have been circulating since 2012.

Le Figaro says the store will not open until 2018 or 2019 because Apple needs time to create a building plan with architectural design partner Foster and Partners and obtain authorization for a remodel.


Lucerne, Switzerland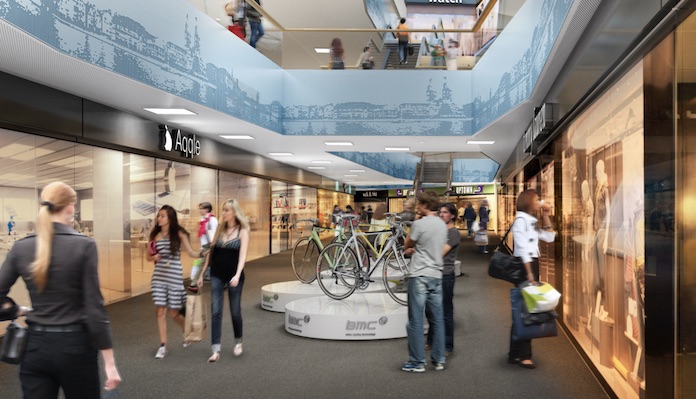 An intentionally misspelled Apple Store render in Mall of Switzerland (Image: Halter AG)


The Mall of Switzerland in Lucerne could have an Apple Store when it opens in 2017, according to a render shared by Swiss website iPhoneBlog.ch. Apple is a common brand for shopping mall renders, however, so a new store is not guaranteed.


Istanbul, Turkey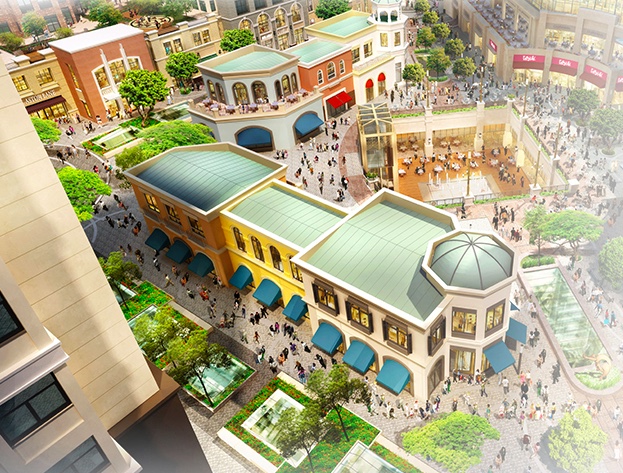 Emaar Square render (Image: Foster + Partners)


Apple is planning to open a third retail store in Istanbul, Turkey later in 2016, according to the website MacReports. The new store will reportedly be located in the under-construction Emaar Square Mall that will feature 491 stores and restaurants, a hotel, and apartment rooms for residents. The company is said to have posted job listings on Turkish employment websites for the store. Apple's two existing stores in Istanbul, both of which opened in 2014, are located at Zorlu Mall and Akasya Mall.


Birmingham, England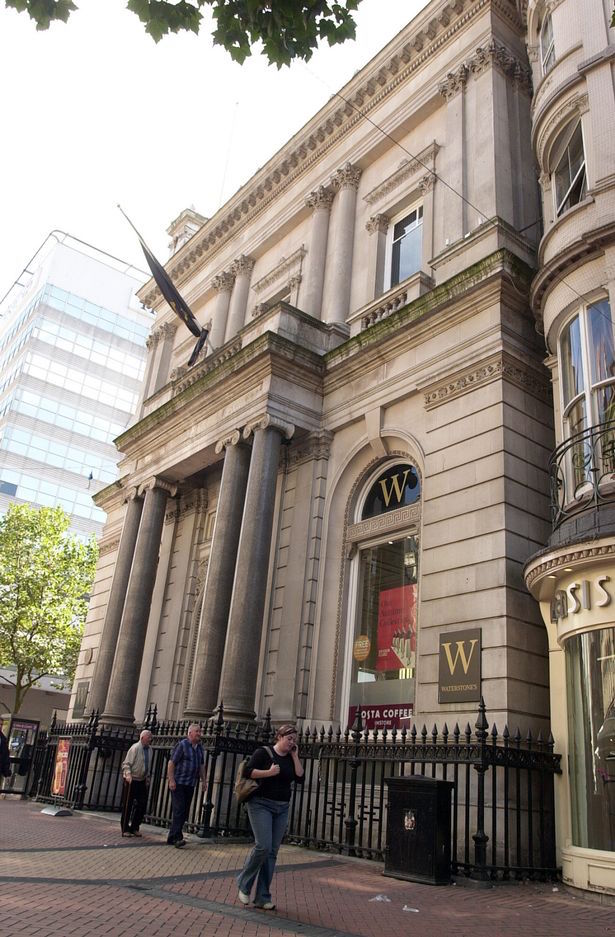 Former Waterstones building in Birmingham, England (Image: Birmingham Mail)


Apple will take over a six-story building recently vacated by British bookstore Waterstones on New Street in Birmingham, England, according to the Birmingham Mail. The building was originally built in 1879 for Midland Bank. The report claims major renovation plans for the inside of the 20,000-square-foot former banking hall were submitted to the Birmingham City Council in mid 2015, and Apple is reportedly likely to close its Bullring store, also located in Birmingham, once its new store opens.


Final Words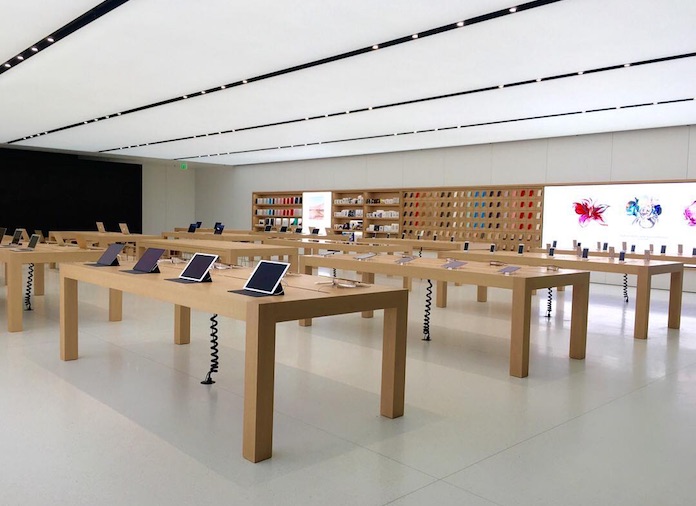 Apple's next-generation retail store design


The new stores will likely be based on Apple design chief Jony Ive's next-generation design, which has been used since 2015. The new look generally includes a combination of light boxes extending the length of the ceiling, indoor trees, touch-sensitive sequoia wood tables, new wide shelves for Beats headphones and accessories, and large digital screens for product marketing.


Discuss this article in our forums



Apple Updates Final Cut Pro X, Motion and Compressor With Bug Fixes, Minor Feature Enhancements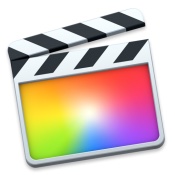 Apple today updated Final Cut Pro X, Compressor, and Motion, its software designed for professional video editors. Today's updates, the first since September, add a couple of new features and introduce a long list of bug fixes.

Final Cut Pro X now includes a Customizable Default Effect that allows users to choose a video and an audio effect to assign to a keyboard shortcut, a 4K export preset for creating video files for Apple devices, and the option to share video to multiple YouTube accounts. It also includes the following bug fixes and feature enhancements:
- Customizable Default Effect lets you choose both a video and audio effect that is assigned to a keyboard shortcut
- 4K export preset to create video files for Apple devices
- Improves speed when opening libraries on a SAN
- Resolves an issue that could affect the timecode display in the Dashboard on OS X El Capitan
- Import Canon XF-AVC including video files from the Canon C300 Mark II
- Ability to share video to multiple YouTube accounts
- Resolves an issue in which a disabled video effect could appear as Missing Effect when opening the project or when sharing to Compressor
- Addresses an issue in which black frames could appear in imported iPhone video clips that were trimmed on iPhone
- Fixes an issue that could cause the playhead to jump ahead when editing short titles
- Fixes an issue that could cause the timeline to stop playback when switching views in the Browser
- Fixes an issue in which points on a Bezier shape could incorrectly switch from Linear to Smooth
- Fixes an issue in which some objects within Motion templates render with soft edges
- Adds iPhone 6s, iPhone 6s Plus, iPad Pro, and Apple TV (4th generation) to the Apple Devices compatibility list in the Share window
Compressor includes the same 4K export preset for creating video files for Apple devices and several bug fixes:

- 4K export preset to create video files for Apple devices
- Fixes an issue in which Closed Caption files could be incorrectly labeled as SDH subtitles when creating an iTunes Store Package
- Fixes an issue in which the Navigation window fails to display the source clip when the Preview Window is zoomed
- Launch screen displays correctly on OS X El Capitan
- Adds iPhone 6s, iPhone 6s Plus, iPad Pro, and Apple TV (4th generation) to the Apple Devices compatibility list
Motion received a long list of bug fixes and stability improvements:
- Improves stability when adding Photoshop files to a project
- Improves stability when searching in iTunes and photo libraries
- Improves stability when using the Undo command after ungrouping a parent group
- Correctly saves percentage-based parameters in the Checkerboard generator after closing and reopening a project
- Correctly saves the preview movie for Motion templates created in German, Japanese, and Chinese
- Fixes an issue in which points on a Bezier shape could incorrectly switch from Linear to Smooth
- Fixes an issue in which some objects within Motion templates render with soft edges
- Adds iPhone 6s, iPhone 6s Plus, iPad Pro, and Apple TV (4th generation) to the Apple Devices compatibility list in the Share window
Today's minor update comes nearly a year after Apple introduced the last major update to its video editing software in April of 2015, adding new features for motion graphics and enhancements to speed up video editing, packaging, and delivery.

Apple has also updated its Final Cut Pro X microsite to include information on FCP Exchange and Videomaker, both of which offer workshops and tutorials on using the editing software.




Final Cut Pro X can be downloaded from the Mac App Store for $299.99. [Direct Link]

Compressor can be downloaded from the Mac App Store for $49.99. [Direct Link]

Motion can be downloaded from the Mac App Store for $49.99. [Direct Link]
Discuss this article in our forums



Apple Receives Chairman's Award for Historic Architectural Preservation in NYC
The New York City Landmarks Conservancy today announced that Apple has won its 2016 Chairman's Award, due to the Cupertino company's preservation and restoration of a few architecturally important locations within New York City (via iFun.de) [Google Translate].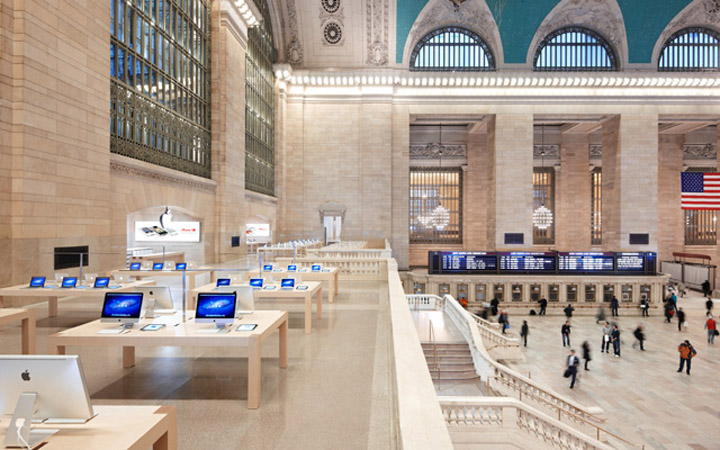 Apple's retail location in Grand Central Terminal


The Landmarks Conservancy specifically referred to Apple's SoHo, West 14th Street, Upper East Side, and Grand Central retail stores as the reason behind choosing Apple for the Chairman's Award. Each location selected has historical significance prior to Apple's restoration, including a former banking complex built in 1921 and an old United States Post Office.

The Chairman's Award began in 1988 to recognize "exceptional commitment to the protection and preservation of the rich architectural heritage of New York." Apple will officially receive the award at the Chairman's Luncheon on March 9.


Discuss this article in our forums



Guide to Buying Refurbished Apple Products
There's often a stigma against purchasing refurbished electronics because many companies don't have rigorous quality control programs for refurbished items, but that's not the case with Apple. Some companies may sell refurbished items with cosmetic defects and other issues, but Apple's refurbished products, available from its online refurbished store, are "as good as new" products, as Apple says.

You can also get refurbished Apple products at steeper discounts from third-party retailers, but they don't offer the same benefits as buying directly from Apple.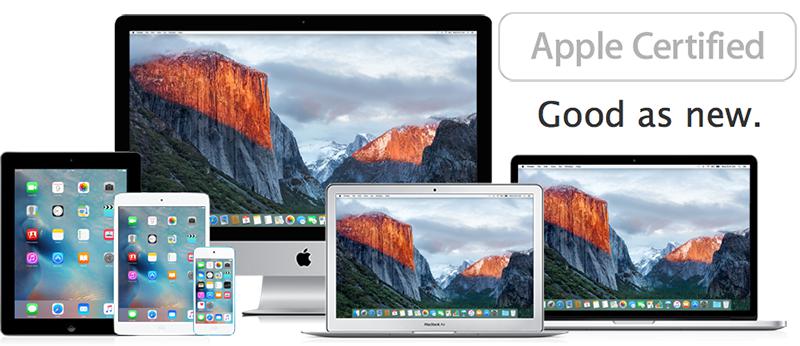 Every refurbished iPad, Mac, Apple TV, or Apple accessory Apple sells goes through a certification process that ensures full functionality, and with iOS devices, each one gets a new outer shell and a fresh battery. All refurbished products come with a 1-year warranty.

As long as you can wait a few months to pick up an Apple product, there's virtually no downside to purchasing a refurbished model. The quality is superb and the price savings can be worth the wait. This guide covers all the ins and outs of refurbished products, from release timelines and prospective price savings to warranty information and stock information.


What is a Refurbished Product?

The products sold in Apple's online refurbished store are pre-owned products that have been returned to Apple by customers who ran into some kind of defect, such as a faulty SSD on a Retina MacBook Pro or dead pixels on an iPad's display. They may also be products that customers have elected to recycle through Apple's recycling program or products that were unwanted and returned.




Apple repairs these products and replaces all faulty parts before offering them for sale again through its refurbished site online. Refurbished products are only available through Apple's website and are not offered within retail stores.

Refurbished Apple products sold from third-party retailers are often from people who have sold older machines for cash back when getting a new machine.


Refurbished Products Available From Apple

Apple offers a wide range of refurbished products in its online store, from Macs and iPads to the Apple TV and accessories like the AirPort. Refurbished products range from stock models to those that have been custom built with upgraded parts through Apple's custom build-to-order options. A full list of products that can be purchased at a discount is below:



Stock Fluctuations

The available stock from Apple's refurbished site is based on what people return or have replaced. That means the refurbished products that are available are constantly fluctuating and are only available in very limited quantities. It also means many of the Macs that are available may not be stock machines, instead featuring various upgrades to hardware like RAM, hard drive/SSD, graphics cards, and processors.


Getting a specific Mac or iPad from the refurbished store may mean waiting for several days to several weeks and frequently checking for new stock of the desired model. When planning to buy from the refurbished store, it's best to assume there will be a wait involved, especially if you're looking for exact custom options and upgrades.

There are some useful sites that can help you keep an eye on stock in Apple's refurbished store, sending an alert whenever a desired model is added. Refurb.me displays each product Apple has in stock, lists the date a specific model was last available, and lets users set up an alert to be notified when a particular model is back in the store. Refurb.me includes availability statistics and pricing history, both useful tools when choosing a refurbished product to purchase.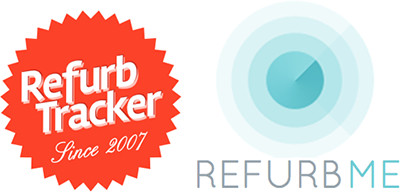 Refurb Tracker lets you select specific product categories to watch, with notifications available through email or an RSS feed. Refurb Tracker and Refurb.me both support tracking refurbished products in all of the countries where Apple has a refurbished online store.


Apple's Pricing

The main reason to purchase a refurbished Apple product is for the hefty discount, which drops the prices on both current-generation Macs and iPads and older now-discontinued machines. Discounts on iPads and Macs generally range from 15 to 20 percent, but on rare occasions prices, can drop by as much as 25 percent. The older a machine is, the lower the price will be.

On many models, Apple includes the discount percentage and the exact amount saved, but for others, including older Macs, manual price comparisons will need to be made. Prices take into account the hardware upgrades included in refurbished built-to-order Macs.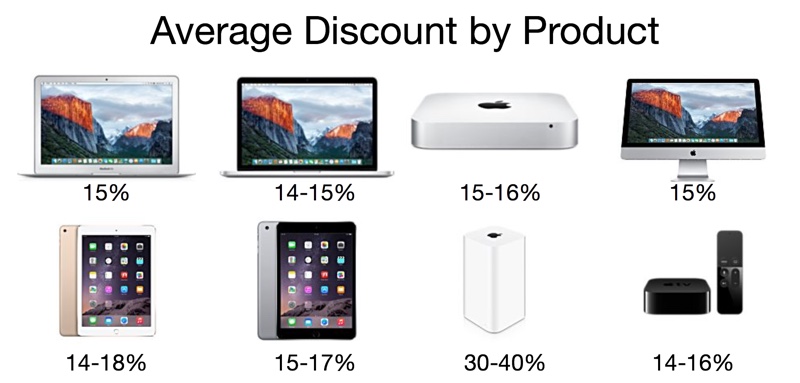 For iPads, most discounts range from 14 to 17 percent off, dropping the price from $50 to $140 off of the original cost. On some higher-end older cellular models, discounts are higher, ranging up to 22 percent off.

Discounts on Apple accessories like the Thunderbolt Display, the Time Capsule, and the AirPort Express range from 20 percent to 40 percent, while the third and fourth-generation Apple TV are discounted by 14 to 16 percent.

In most cases, Apple's refurbished prices aren't going to beat the discounts you can get from unofficial third-party sites that offer refurbished machines, but they are going to be more affordable than new machines. Apple's refurbished discounts also often beat sale prices on newer products available from third-party retailers like Best Buy, MacMall, and Amazon.


How Apple Tests Refurbished Products

On its website, Apple outlines the rigorous testing procedures that are used to confirm each and every product is in full working condition and free from blemishes and other cosmetic defects.

Apple says its refurbishment procedures use the same basic technical guidelines that are used during its Finished Goods testing procedures for retail products. Here's the general refurbishing process Apple follows:

Packaging

A refurbished product sold by Apple is nearly indistinguishable from a new product, aside from the packaging. Apple's refurbished products come in a plain white box with an "Apple Certified Refurbished" guarantee and the name of the product on the front. In contrast, Apple's retail packaging often includes eye-catching images of the product.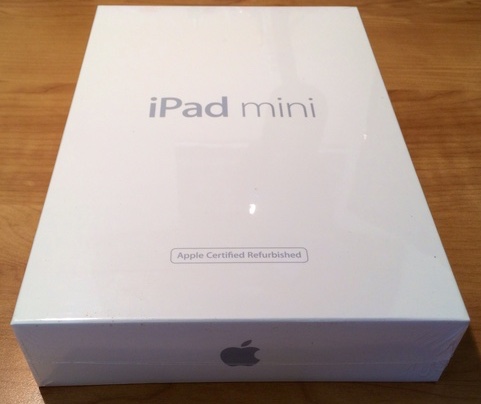 Inside the box, refurbished products and new products include the same cables and manuals.


Warranty and Apple Care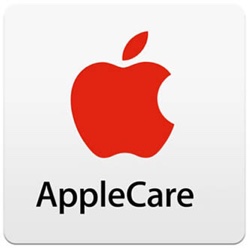 Apple's generous warranty policy for refurbished Macs and iPads is one of the main reasons why there's no downside to purchasing a refurbished item.

Apple sells all of its refurbished products with the same one-year warranty and 90 days of phone support that it offers with all of its standard retail products. That means if something goes wrong with a refurbished product during the first 365 days after you buy it, Apple will fix the issue at no cost or offer a free replacement.

Refurbished products can be serviced at an Apple retail store, via mail, or through an Apple Authorized Service Provider.

AppleCare or AppleCare+ can be purchased alongside refurbished products, extending the warranty period. For Macs, purchasing the AppleCare Protection Plan extends warranty coverage and telephone support to a full three years, regardless of the year the Mac was originally released. Apple will fix any manufacturing issues that arise, including faulty batteries that retain less than 80 percent charge.




With the iPad, purchasing the AppleCare+ protection plan extends warranty coverage and telephone support to two years. It also covers two incidents of accidental damage, each subject to a $49 service fee (plus applicable tax) for repair or replacement. Accidental damage covers anything from water exposure to shattered displays due to drops, while Apple will fix manufacturing problems, including a faulty battery, at no cost.



New Releases

When a new Apple product is released, it does not become available for purchase from the refurbished store for several months. Most products are available after a three or four month wait, but refurbished versions of products with supply constraints may not be available for six to nine months after launch.

The 12-inch MacBook launched in April of 2015 and was in short supply for many months following its release. Refurbished versions did not become available until January of 2016, nine months later.

Customers who are planning to wait to purchase a refurbished version of a newly launched product should plan to delay their purchase for at least three months.


Shipping and In-Store Pickup

Refurbished products can be shipped directly to your home address or shipped to a local Apple Store for in-store pickup. Refurbished models are never in stock for same-day pickup at a retail store because they come from a central warehouse, but shipping often takes just two or three days.


Country List

Apple certified refurbished products are available in multiple countries, not just the United States. Here's a full list of the countries where Apple operates an online refurbished store:

Refurbished iPhones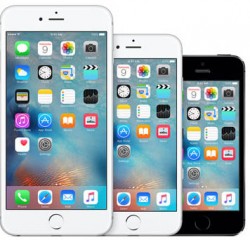 The iPhone is Apple's most popular product, so the company undoubtedly receives a huge number of faulty iPhones. Apple doesn't offer refurbished iPhones on its refurbished website and instead often uses its stock of refurbished iPhones as under-warranty or out-of-warranty replacements for customers who run into issues with their devices.

There is nothing wrong with receiving a refurbished iPhone as a replacement for a retail device as these are closely inspected by Apple, but some customers prefer to know what kind of device they're receiving when getting an iPhone repaired or replaced.

The answer lies in the model number of the iPhone, which can be found by going to General --> About in the Settings app and checking the first letter of the model number.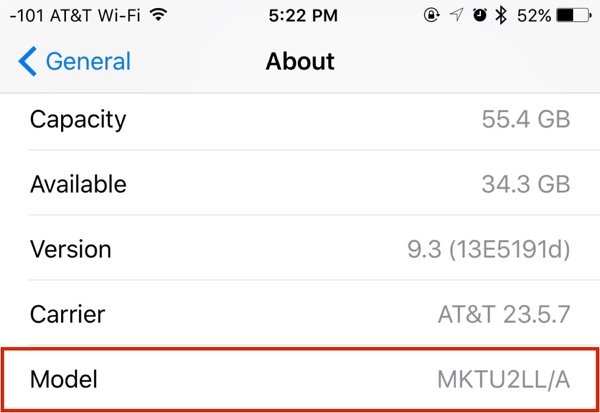 used for iPhones that have been earmarked by Apple for replacements. These can be new devices or refurbished devices. Apple's use of "P" and "F" is less clear, but "N" and "M" appear to be regularly used based on our research of refurbished iPhones.

Another method of determining whether an iPhone has been refurbished is through checking the Lifetime cellular usage. When resetting Cellular statistics, the Lifetime metric does not change, even on a device that's been wiped or had a new operating system installed.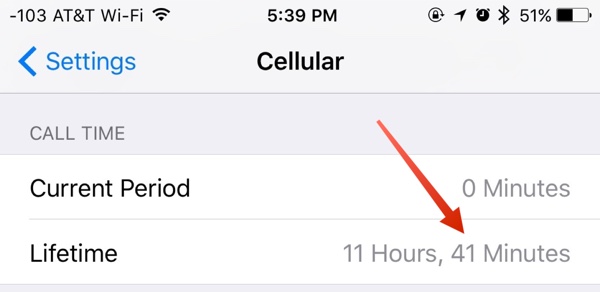 Buying Refurbished Products From Third-Party Resellers

Apple's online refurbished store is the only source for official refurbished products certified by Apple. No third-party retailers are permitted to sell machines that have been guaranteed by Apple's refurbishing process.

You may see other sites such as Amazon, Simply Mac, Mac of All Trades, and others offering refurbished Macs at low price, but these do not come with the same warranty and have not been tested by Apple. Refurbished Macs purchased from third-party resellers will include more limited warranties and are not be eligible to receive one year of free support from Apple.

Refurbished machines from third-party sites may come at a much lower cost, but the savings may not be worth it should a major problem surface down the road. If purchasing from a third-party site, aim for a retailer that offers a 90-day or more warranty and a guaranteed inspection process.


Bottom Line

If you plan on purchasing an Apple product and don't mind waiting until a few months after it's released, there's no reason to choose a new device over a refurbished device. With enough patience, you can find the exact model you're looking for, and the process goes even quicker if you have some flexibility on specs that could vary due to build-to-order upgrades.

By purchasing a refurbished product directly from Apple, you can save up to a couple hundred dollars and get the same benefits you get with a brand new Apple product, including a guaranteed inspection process and a 1-year warranty.

You may save more cash purchasing a refurbished machine from a third-party retailer, but do so with caution -- there's less protection if something goes wrong.


Discuss this article in our forums



Apple Patents Hover-Sensing Multi-Touch Display for Macs and iPhones
The United States Patent and Trademark Office today published a patent filed by Apple last March, which details how inline proximity sensors could be used in tandem with a touchscreen display to detect non-contact hover gestures (via AppleInsider).

The patent, titled "Proximity and multi-touch sensor detection and demodulation", reveals how photodiodes or other proximity hardware work in parallel with traditional multitouch displays to extend user interaction beyond the screen surface.

One embodiment of the patent describes a capacitive sensing element, using a range of proximity sensors and an LCD display, that would let users deploy gestures above a traditional keyboard, resulting in a "virtual keyboard".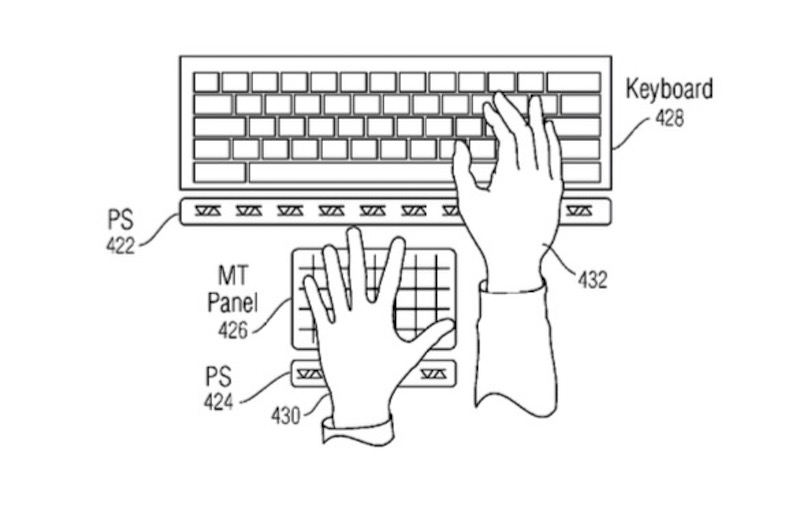 With multiple proximity arrays deployed on every touch sensor or pixel of the panel, the system can detect a finger, palm or other object hovering over the display surface. The detected motion is then translated to a GUI by which users can "push" virtual buttons, trigger functions without physical touch, toggle power to devices and more.

Various configurations of the technology are outlined in the patent, including one which describes a MacBook featuring assistive hover-sensing displays that augment typing and trackpad input.

As with any filed patent, the technology is unlikely to appear in any product soon, if at all, especially given that Apple only recently introduced 3D Touch support and is still actively encouraging app developers to make more use of the feature.

Apple has expressed interest in non-contact user interfacing and motion control for some time. In 2013, for example, the company acquired PrimeSense, the firm responsible for the original technology used by Microsoft for its Kinect platform.


Discuss this article in our forums



MacRumors Giveaway: Win a Copy of WALTR for Mac
For this week's giveaway, we've teamed up with Softorino to offer 15 MacRumors readers a chance to win a copy of WALTR for Mac. WALTR is designed to make it easy to upload any music or video file to an iOS device.

With WALTR, you can drag and drop a wide variety of media files onto your iPhone or iPad, and they'll be automatically added to the appropriate native Music or Video app on the device. Supported file types include MP4, AVI, CUE, WMA, M4R, AAC, M4V, M4A, FLAC, ALAC, MKV, LV, M2TS, TS, DV, MPG, MPEG, MPE, WEBM, MB4, AIFF, WAV, OGG, WV, TTA, and DFF.




Transferring a file is as simple as plugging an iPhone or iPad into your Mac or PC, turning off iTunes, and dragging any media file onto the Mac app. From there, the file is converted and uploaded to your device within minutes.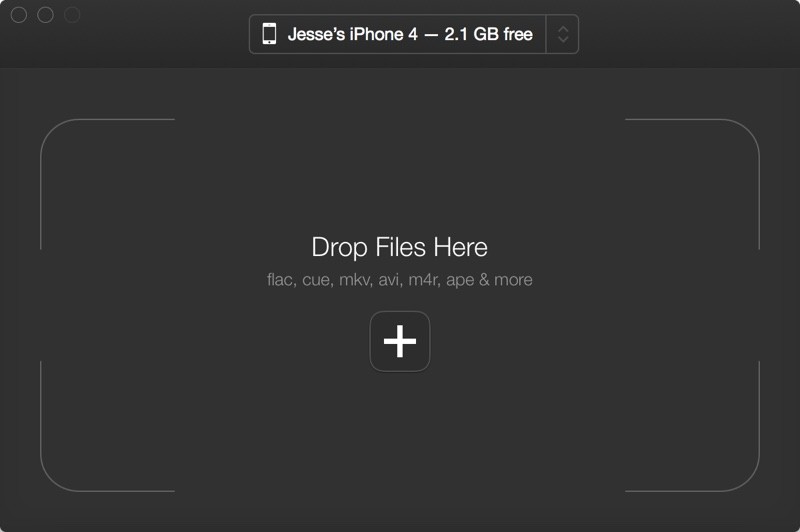 WALTR is normally priced at $29.99. 15 MacRumors readers will get WALTR for free through our giveaway. To enter to win, use the Rafflecopter widget below and enter an email address. Email addresses will be used solely for contact purposes to reach the winner and send the prizes.

You can earn additional entries by subscribing to our weekly newsletter, subscribing to our YouTube channel, following us on Twitter, or visiting the MacRumorsFacebook page. Due to the complexities of international laws regarding giveaways, only U.S. residents who are 18 years of age or older are eligible to enter.



a Rafflecopter giveaway

The contest will run from today (January 29) at 10:00 a.m. Pacific Time through 10:00 a.m. Pacific Time on February 5. The winners will be chosen randomly on February 5 and will be contacted by email. The winners have 48 hours to respond a before new winners are chosen.


Discuss this article in our forums



London Mayor Boris Johnson Asked Apple to Help Build Garden Bridge
London Mayor Boris Johnson tried to convince Apple to fund the UK capital's project to build a "Garden Bridge" across the River Thames, as reported by Business Insider.

The report cites an article published today in The Architects' Journal which details how Johnson secretly travelled to California in early 2013 to meet Apple executives and pitch the ambitious project, before he had received official backing for the scheme from his office.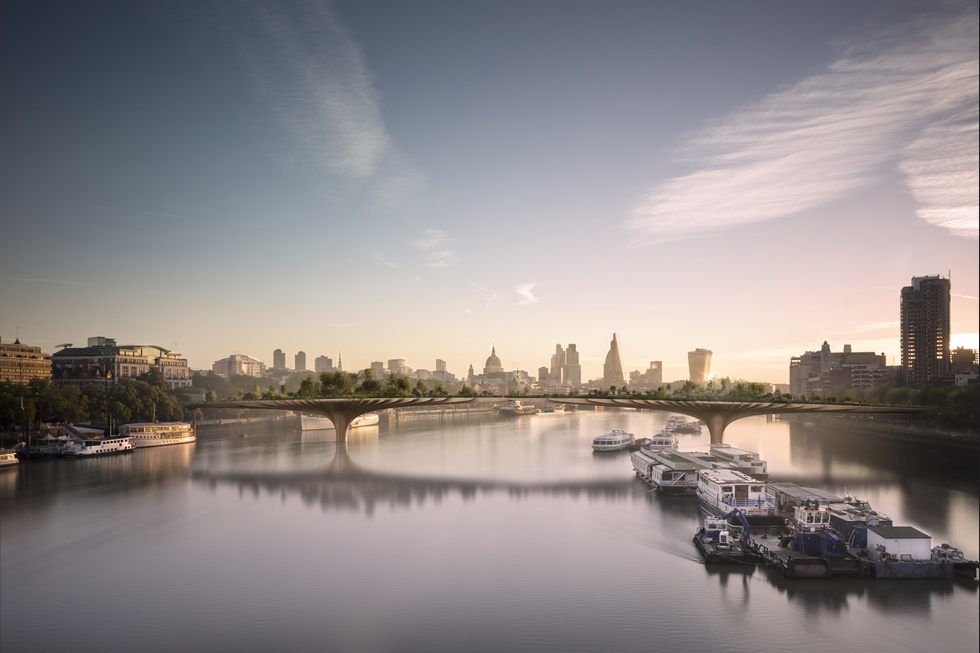 Proposed design for Garden Bridge over the River Thames (Image: Arup)


Apple is well known for its intense interest in architectural design and its close attention to detail when planning and building its retail stores. However, it has little history of funding projects unrelated to its technology business, making Johnson's attempts to woo the company seem ill-judged.

In a statement given to The Architect's Journal, the London Mayor's office confirmed a meeting indeed took place with Apple to discuss "investment opportunities in London." However, Apple informed the publication that the company has "no involvement in this bridge project and is not considering getting involved."


Discuss this article in our forums



Apple Planning to Open Third Retail Store in Turkey in 2016
Apple is preparing to open a third retail store in Turkey, reports MacReports, citing a source familiar with the company's plans. Set to open in Istanbul, the store will launch later in 2016.

Apple is said to be in the process of hiring for retail positions at the store and has posted advertisements on job sites in Turkey. The store will reportedly be located at the Emaar Square Mall in Istanbul. Still under constriction, the Emaar Square Mall will feature 491 stores and restaurants, a hotel, and apartment space for residents.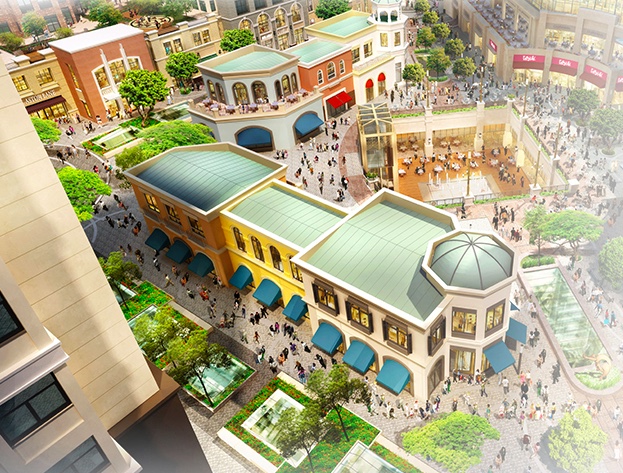 Emaar Square rendering, via MacReports


When it launches, the Emaar Square Apple Store will be the third Apple retail location in Istanbul, joining retail stores at Zorlu Mall and Akasya Mall, both of which opened in 2014. Turkey's Zorlu store opened with quite a fanfare as it featured a unique design with an all glass exterior.


Discuss this article in our forums



Angela Ahrendts Says She Views Apple Store Staff as 'Executives'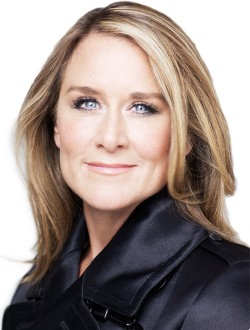 Angela Ahrendts spoke yesterday to Fast Company about her first two years as Apple's retail chief and her strategy to improve the company's customer experience at its global chain of retail stores.

In an interview titled "Apple's Angela Ahrendts On What It Takes To Make Change Inside A Successful Business," the Senior Vice President of Retail and Online Stores explains that, in her first six months at Apple, she travelled to 40 different markets and met with retail leaders to learn about how stores were "uniting people and getting them to collaborate."

When asked if Apple Store staff feel the same pride working for the company as Cupertino employees do, Ahrendts boasted about the company's 81% retention rate in 2015:
We just ended the year with the highest retention rates we've ever had: 81%. And the feedback [from Apple Store employees is that it's] because they feel connected. They feel like one Apple. They don't feel like they're just somebody over here working with customers. I don't see them as retail employees. I see them as executives in the company who are touching the customers with the products that Jony Ive and the team took years to build. Somebody has to deliver it to the customer in a wonderful way.
Ahrendts goes on to explain that her experience at Apple has taught her just how strong the culture is within the company, which was "built to change people's lives", and that the same core value is being continued by Apple's current CEO Tim Cook:
That foundation, that service mentality, that drive to continue to change lives — that is a core value in the company. And Tim Cook has added his on: He says it's also our responsibility to leave it better than we found it. So you have these two amazing pillars and a culture built around that. It's the same in retail and in Cupertino. That is the underlying mission, and how could you know that unless you're inside? But it is deeper than you would ever imagine.
Apple has aggressively expanded in China under Ahrendts' retail leadership, with stores opening last year in Chongqing, Hangzhou, Hong Kong, Nanjing and Tianjin, and several more on the way throughout 2016.

In an interview for 60 Minutes late last year, Ahrendts spoke about how Apple is continually refining new designs for its stores worldwide to achieve a common "wow" factor, so that customers are "transfixed" from the moment they walk through the doors.

Ahrendts officially joined Apple in mid-2014 to replace former SVP of Retail John Browett, who was fired from the company a year and a half earlier. Previously CEO of hugely successful UK fashion retailer Burberry, she is currently Apple's highest paid executive, according to a recent regulatory filing.

Read more of the Fast Company interview with Apple retail chief Angela Ahrendts here.


Discuss this article in our forums



Apple Releases Mac App Store Update for OS X Snow Leopard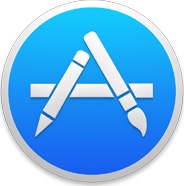 Apple today released a minor update to OS X Snow Leopard with a refreshed version of the Mac App Store. According to Apple's release notes, the Mac App Store has been updated to ensure the future compatibility of the app with the OS X Snow Leopard operating system.

Today's Mac App Store update is available to all OS X Snow Leopard users and can be downloaded through the Mac App Store's software update mechanism.

Before becoming available for public release, the OS X Snow Leopard Mac App Store compatibility update was made available to developers on January 20 for testing purposes.

OS X Snow Leopard (aka OS X 10.6) was first released in 2009. As software that has been discontinued and is run primarily on older machines, Snow Leopard updates are few and far between. The last significant Snow Leopard update, aside from security fixes, was introduced in 2011 ahead of the release of OS X Lion.

Apple's Mac App Store first launched in 2011 as part of the OS X Snow Leopard 10.6.6 update.


Discuss this article in our forums



Apple Gets Development Approval for 4.15 Million Square Foot Campus in San Jose
The San Jose city council has approved a development agreement for Apple that will give the company fifteen years to build "a maximum of 4.15 million square feet of space" within an 86 acre piece of land in north San Jose (via Silicon Valley Business Journal). Apple is still ironing out plans on exactly what it wants to do with the massive site, according to Kristina Raspe, senior director of real estate and development for the company.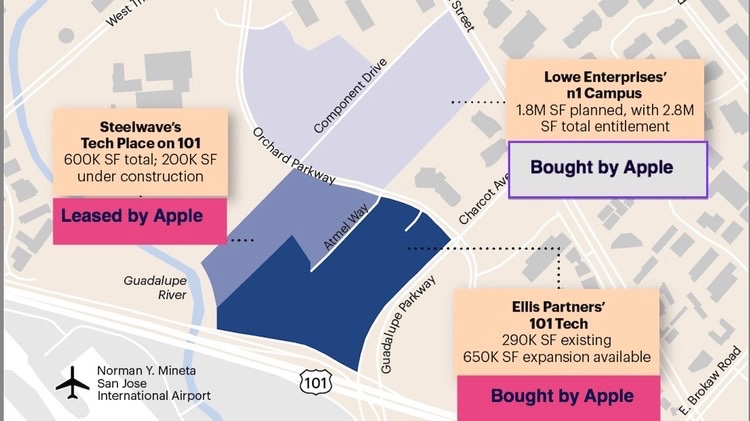 "The opportunity to purchase this site came very quickly to Apple," Raspe said, in response to a question from councilman Donald Rocha about the site's ultimate use. "It was something we jumped on without a firm plan. We're still studying the site to determine the best use for us. At this point, it looks like it will be office and R&D."
As Raspe pointed out, the San Jose campus will most likely be the focus of a headquarters for R&D and more company offices. Before today's agreement, the 4.15 million square feet of space was slowly purchased or leased by Apple over the past year. This week's development approval by the San Jose city council groups all of the company's previous acquisitions into one large project for the company to move forward with.

San Jose mayor Sam Liccardo called the agreement "a long time coming" during the council meeting, given Apple's long-awaited entry into the Silicon Valley city. As pointed out by the Silicon Valley Business Journal, if solely built up as office space the new campus could house 16,000 employees for the company. When completed, it will be larger than the existing Infinite Loop campus, as well as the "Campus 2" location currently under construction in Cupertino.


Discuss this article in our forums



Twitter Close to Hiring Former Apple PR Director Natalie Kerris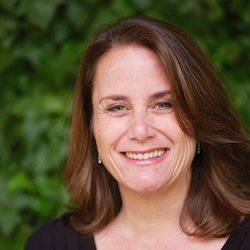 Apple's longtime public relations executive Natalie Kerris, who retired last April after 14 years at the company, is the leading candidate for Twitter's head of communications, according to Re/code.

Kerris initially sought to succeed longtime Apple PR head Katie Cotton, who retired in 2014, but fellow Apple PR veteran Steve Dowling was named as Cotton's permanent successor last April.

Kerris previously said that her decision to retire and "enjoy life" came after spending two weeks with her family in Italy, but it appears she may put those plans on hold in joining Twitter.
Instead, she has recently spent a lot of time talking to top Twitter execs and is the leading candidate for the job. If hired, Kerris will report to general counsel Vijaya Gadde and not, interestingly, to newly named CMO Leslie Berland. Gadde conducted the search, which has been taking place for months.
Kerris was Senior Director of Worldwide Corporate Communications at Apple, where she served in public relations and communications roles since 2001. Kerris worked closely with the late Steve Jobs and oversaw the launch of the iPod, iPhone, iPad, MacBook Air and, more recently, Apple Pay and Apple Watch.

Kerris would replace Gabriel Stricker, who left Twitter to lead Google Fiber communications.


Discuss this article in our forums



How to Back Up Your Mac Using Time Machine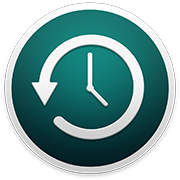 Finding a reliable backup solution for the Mac that runs in the background and isn't a drain on system resources was once considered a challenging prospect.

With the arrival of OS X 10.5 Leopard, Apple changed that preconception by introducing its native backup solution, called Time Machine. This article explains the benefits of using Time Machine and runs you through the setup and restore process.


Benefits of Using Time Machine

Time Machine has won over many Mac users due to its automated scheduling and intuitive recovery process, along with its ability to run in the background without affecting overall system performance.

The application achieves this by making an initial full backup of your Mac's system disk and then stacking subsequent changes to the volume in a chronological hierarchy. Hourly backups, daily backups and weekly backups occur automatically, while the oldest backups are overwritten with new ones as the external backup disk reaches full capacity.

This creates a layered snapshot system that's reflected in Time Machine's navigable timeline and makes the recovery of individual files and folders a simple affair.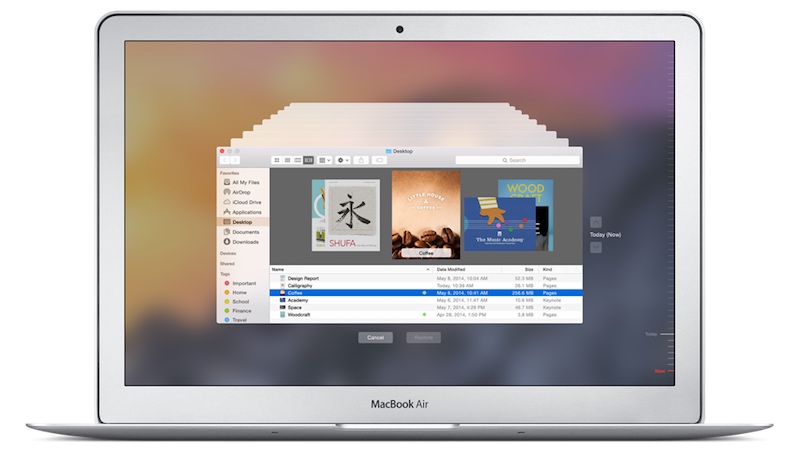 Another big plus with Apple's solution is that a Time Machine backup can be used in Recovery Mode to restore your Mac to its original state if the worst happens and your drive fails.

Likewise, the same backup volume can be used by Apple's Migration Assistant during an OS X installation to quickly transfer your applications, files and settings from an old Mac to a new one.

If you're using a Mac notebook running OS X Lion or later and you move away from the backup disk, Time Machine will save daily backups to your Mac's startup disk and even manage these local snapshots to ensure you still have storage space available.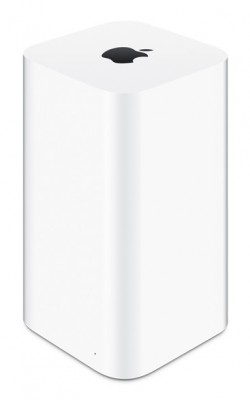 What You Need

Apple's AirPort Time Capsule (from $299) is a Wi-Fi base station with a built-in backup disk, making it an ideal wireless solution for Time Machine since it avoids the need to keep an external hard drive physically connected to your Mac.

You can also use an external drive connected over a network, so long as it supports Apple File Protocol (AFP) file sharing. Otherwise, any hard drive that connects via USB, Thunderbolt or FireWire and uses a Mac filesystem format will do the job.

Bear in mind that the initial backup takes time, so you may want to set up Time Machine in the evening and leave your Mac on overnight for the process to complete.


Setting up Time Machine

When you connect an external hard drive to your Mac, a prompt may appear asking if you want to use it as a Time Machine backup disk. If you'd prefer to secure your backups with a password, check the "Encrypt Backup Disk" option, then click "Use as Backup Disk".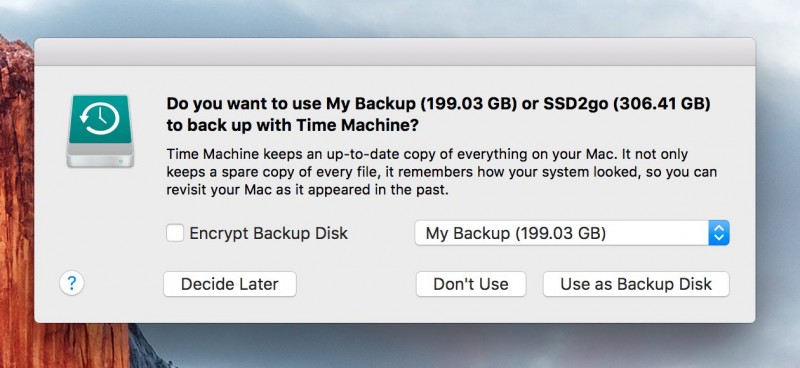 If the dialog prompt doesn't appear, follow these steps:




Open Time Machine's settings by selecting System Preferences from the top-left Apple menu in the menu bar and clicking the Time Machine icon in the preference pane.


Turn on the Time Machine slider and tick the "Show Time Machine in menu bar" option if it isn't already selected.



To exclude specific items from your backups, click "Options…" and use the + button to select the files or folders in question. Here you can also choose whether to back up when your Mac's running on battery power and whether or not to be notified when old backups get deleted. Click Save when you're done.



Click "Select Backup Disk…" and choose the drive you'd like to use from the list. Finally, tick the box if you want to Encrypt backups and then click "Use Disk".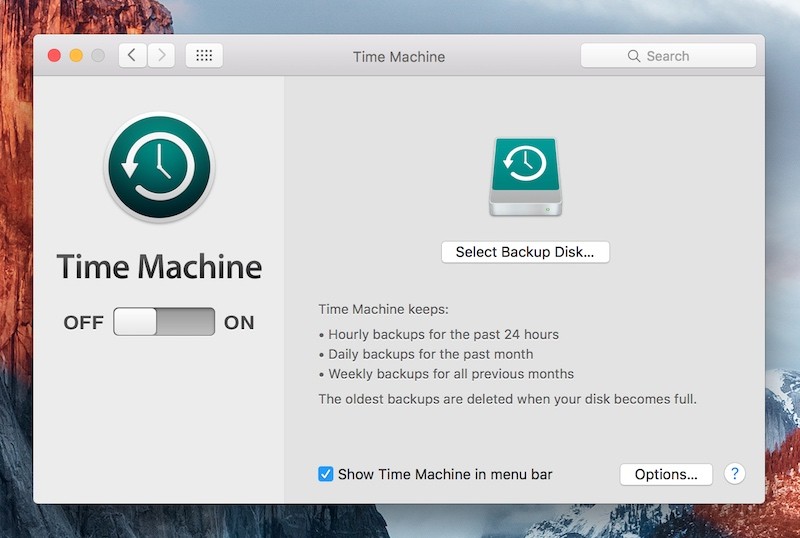 And that's it. The chosen volume will be formatted and the initial backup begins a couple of minutes later. Time Machine looks after the rest.


Using Multiple Backup Disks

Of course, using one backup disk may prove impractical if you often move your Mac between two locations. Fortunately, Time Machine supports multiple backups and will automatically rotate backups between disks, so there's nothing to stop you from keeping one in both places.

To add another backup disk to Time Machine, simply wait for the initial backup to complete on the first disk and then repeat step 4. Time Machine will ask if you want to use this new volume instead or to take turns backing up between the two disks. Select "Use Both".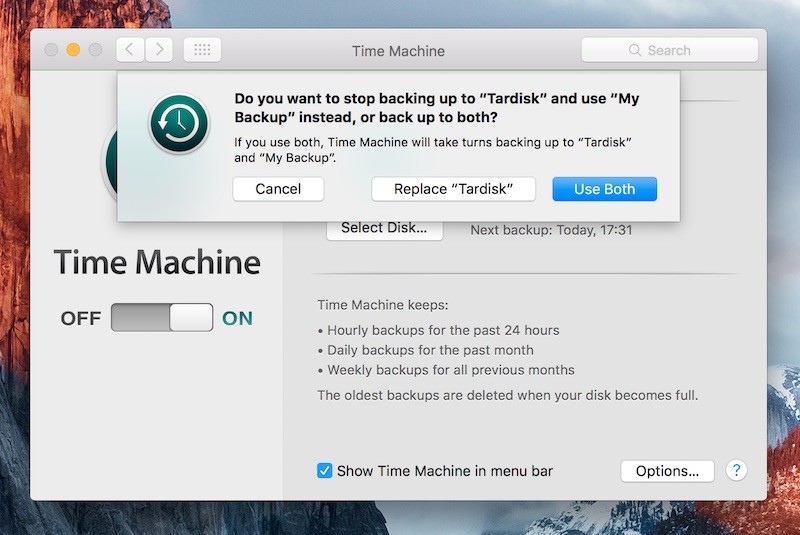 Restoring From a Backup

To restore individual files and folders from your desktop, follow these steps:




Enter Time Machine by selecting the option from the Time Machine icon on the OS X menu bar.

In the screen that appears you'll see a Finder window and several more receding into the distance; select a date from the timeline right of the screen or click the up/down arrows to navigate the backup snapshots and locate the deleted item (or an earlier version of an item) you want to recover.

Select the relevant item in the snapshot window, click Restore, and Time Machine will copy the file or folder to its original location on your Mac's startup disk.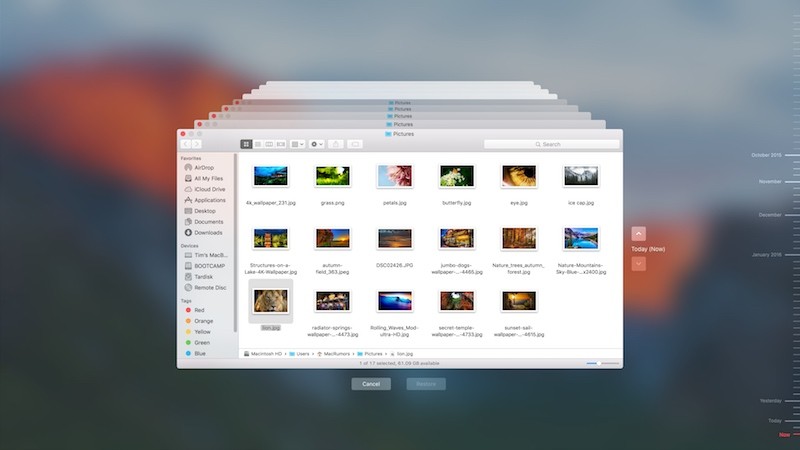 If you're using multiple backup disks and want to restore an item from another backup volume, return to the desktop, hold down the Option key and click on the Time Machine icon in the menu bar. Select the option that appears to "Browse Other Backup Disks…" and choose the attached volume in question.

Finally, to restore your startup disk wholesale in the event of a disaster, restart your Mac and hold down the Command and R keys to enter Recovery Mode. Select the option to "Restore your Mac from a Time Machine backup" from the OS X Utilities window and follow the steps on screen.


Alternatives to Time Machine

If you'd prefer more scheduling flexibility than Time Machine offers or you want to back up to a bootable clone disk, check out third-party apps like SuperDuper! ($27.95) and Carbon Copy Cloner ($39.99).

Alternatively, CrashPlan offers a free off-site backup solution as well as a cloud-based option for as little as $5 a month.


Discuss this article in our forums



Daimler CEO Impressed by Silicon Valley's Progress on Automobile Projects
The CEO of German automotive company Daimler, Dieter Zetsche, may have given a small update on the progress of the long-rumored Apple Car (via Reuters). After visiting with about 70 companies in total on a trip to Silicon Valley, Zetsche told German newspaper Welt am Sonntag [Google Translate] that "these companies can do more and know more" about the automotive process than he previously thought. The CEO never specifically mentioned Apple by name, however.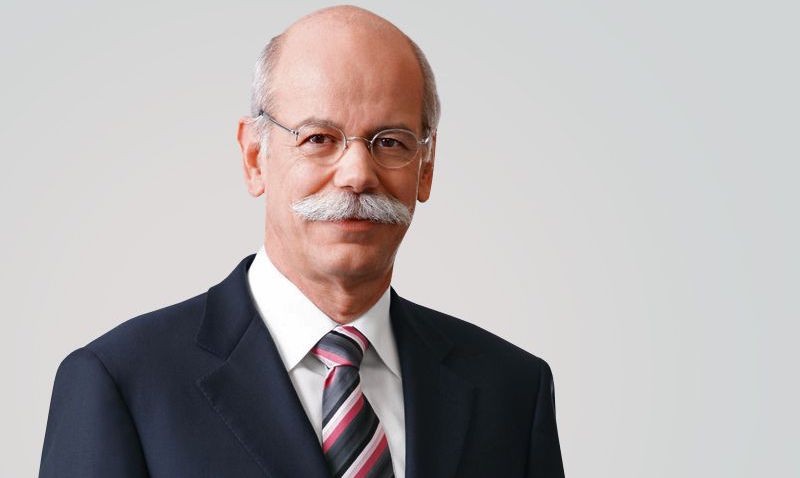 "Our impression was that these companies can do more and know more than we had previously assumed. At the same time they have more respect for our achievements than we thought," Zetsche told the paper.
Zetsche referred to a few "concrete talks" that were had while he visited California, but he of course couldn't specifically refer to the content of any meeting he had while he was there. Apple hired former Mercedes-Benz R&D President and CEO Johann Jungwirth in 2014, which began the initial wave of rumors pointing towards the Cupertino-based company's future entry in the automobile market.

In August, Daimler -- the parent company of Mercedes-Benz -- mentioned that it remains open to "different types" of collaboration with Apple in regards to automotive projects. Some of the recent rumors surrounding the "Apple Car" involve Apple's registering of various auto-related domain names, with a possible launch date of 2019 for the vehicle.


Discuss this article in our forums



New Apple Store Set to Open in China's Largest Luxury Shopping Mall
Apple has announced that its 33rd retail store in China will open in Qingdao, a port city bordering the East China Sea, on Saturday, January 30 at 10:00 a.m. local time. The store will be located in the new MixC luxury shopping mall, the largest in China, on 6 Shandong Road in the city's coastal Shinan District.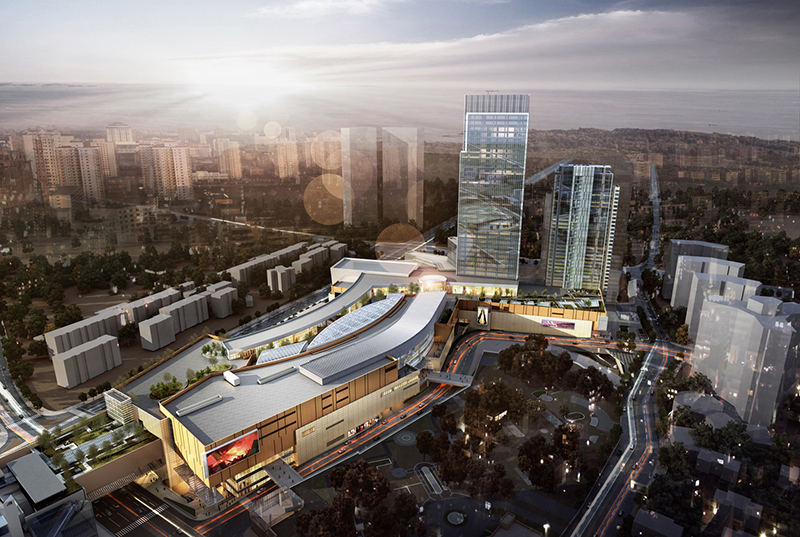 A render of the MixC shopping mall in Qingdao, China


MixC Qingdao is an expansive plaza with over 400 popular fashion stores, dining restaurants, cafes and entertainment facilities, including an indoor theme park with a rollercoaster. The mall also includes an Olympic size ice skating rink and the most expensive cinema in China with IMAX and 4D.

The new store will be open between 10:00 a.m. and 10:00 p.m. local time on weekdays, and between 10:00 a.m. and 10:30 p.m. on weekends.

Apple has aggressively expanded in China under the leadership of retail chief Angela Ahrendts, with new stores in Xiamen on January 14, Shenyang on January 9, Nanning on December 12, Beijing on November 28 and Chengdu on November 21. Apple also opened stores in Chongqing, Hangzhou, Hong Kong, Nanjing and Tianjin in 2015.

China is Apple's second biggest market by total revenue after the Americas. The company experienced 99% year-over-year revenue growth in Greater China, which includes China, Taiwan and Hong Kong, in the fourth fiscal quarter of 2015. China will likely eclipse the U.S. as Apple's biggest market by 2017 if the growth continues.


Discuss this article in our forums