Mac Rumors powered by MacRumors_p2


Resource id #62Leo's Fortune Now Available on Mac App Store for $6.99
Leo's Fortune, an Apple Design Award Winner at WWDC 2014, is now available on the Mac App Store for $6.99. Leo's Fortune HD, also available on Steam, delivers the same popular iPhone and iPad platform adventure gameplay on Mac.


Leo's Fortune is a platform adventure game where you hunt down the cunning and mysterious thief that stole your gold. Beautifully hand-crafted levels bring the story of Leo to life in this epic adventure.

"I just returned home to find all my gold has been stolen! For some devious purpose, the thief has dropped pieces of my gold like breadcrumbs through the woods. Despite this pickle of a trap, I am left with no choice but to follow the trail. Whatever lies ahead, I must recover my fortune." -Leopold
Leo's Fortune HD was developed by Swedish indie studio 1337 & Senri in partnership with Tilting Point. The game is available for iOS, Android, Windows Phone, PlayStation 4, Windows, OS X and Xbox One.


Discuss this article in our forums



Reminder: Apple's Extended Return Policy in Effect Until December 25
With the holiday shopping season underway, it is worth a reminder that Apple's annual extended return policy is now in effect on the Apple Online Store and at Apple Retail Stores in the U.S., U.K., Canada, Australia and other countries.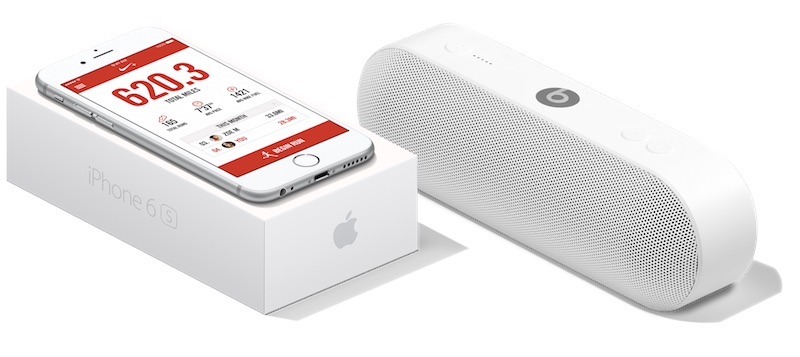 Most products and accessories purchased between November 1 and December 25 of this year are eligible for return until January 8, 2016, including the new Apple TV, Apple Watch, iPad Pro, iPhones, Macs and more. See a list of ineligible items.

Apple products can be opened and used prior to the return date, but must be returned undamaged with the original packaging and all other items included in the box, such as charging cables, wall chargers, headphones and regulatory information.

When making a purchase at an Apple Retail Store, it is recommended that you ask for printed and emailed copies of your receipt. The printed receipt will indicate the return date for each product, which may vary depending on the product, store or location.

Apple also lists the return cutoff date on emailed receipts and under the Account section on the Apple Online Store. Some products purchased with Personal Pickup may not list a return date, in which case contacting Apple is recommended.



Apple's holiday policy allows returns until January 8, 2016 (Image: MacRumors/iPhone1)


Apple has not officially posted its holiday return policy online, so we cannot guarantee its availability everywhere, but we can confirm an iPad Pro and Magic Keyboard purchased November 12 in Canada are eligible for return until January 8, 2016.

All purchases made before November 1, 2015 or after December 25, 2015 are subject to Apple's standard 14-day return policy.


Discuss this article in our forums



Satechi Review: Type-C USB Hub is Hit-or-Miss, Smaller Adapter is Reliable
When Apple launched the new 12-inch MacBook earlier this year, some of the first accessories for the laptop -- which uses USB Type-C exclusively -- were various adapters and dongles that allowed customers to expand the initially limiting capabilities of the hardware with access to traditional USB, HDMI, and SD card ports. Apple itself launched a line of expansion cables for USB Type-C devices, and now third-party accessory company Satechi has its own Type-C line of USB hubs and adapters for customers to choose from.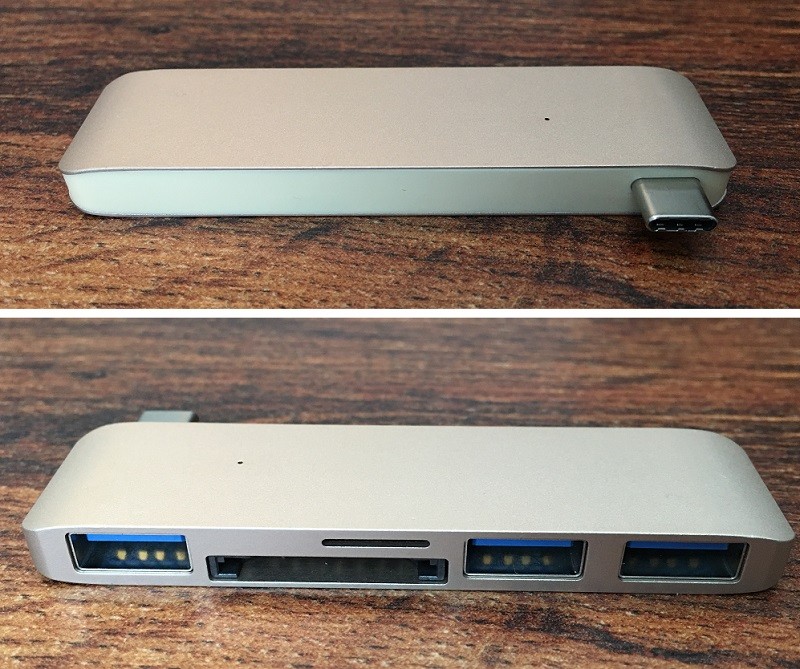 Satechi's Type-C USB 3.0 3-in-1 Combo Hub


Satechi sent me two of the company's new accessories focusing on the connectivity between USB-C devices and more traditional inputs, mainly USB 3.0. One of the accessories is a complex "Hub" ($39.99, on sale for $34.99) with three USB 3.0 ports along with one SD and one microSD card slot, while the other is a simple dongle ($14.99) with a USB-C connector and a traditional USB-A 3.0 port. Each product comes in three different colors to match the shades of the new line of Retina MacBooks: Gunmetal (Space Gray), Gold, and Silver. Because neither dongle offers an additional USB-C port, there's no passthrough charging feature.



Satechi's Type-C USB Adapter


Overall, Satechi successfully mirrors Apple's visual aesthetic with the two accessories, and although I was sent Gold accessories that didn't exactly mesh well with my Space Gray MacBook, it seems when color-matched the new USB hubs would blend right in with their respective MacBooks.

With its most basic functions, the Satechi 3-in-1 Combo Hub provides simple USB-to-USB-C data transfer with little hassle. Once the Hub is plugged into a MacBook, a small light on the top of the accessory illuminates to confirm its activation, and users can then plug any USB 3.0 device into the accessory for access on the Retina MacBook. The Satechi Hub does accept SD cards and microSD cards but I had none on hand to test so can't confirm their functionality first-hand.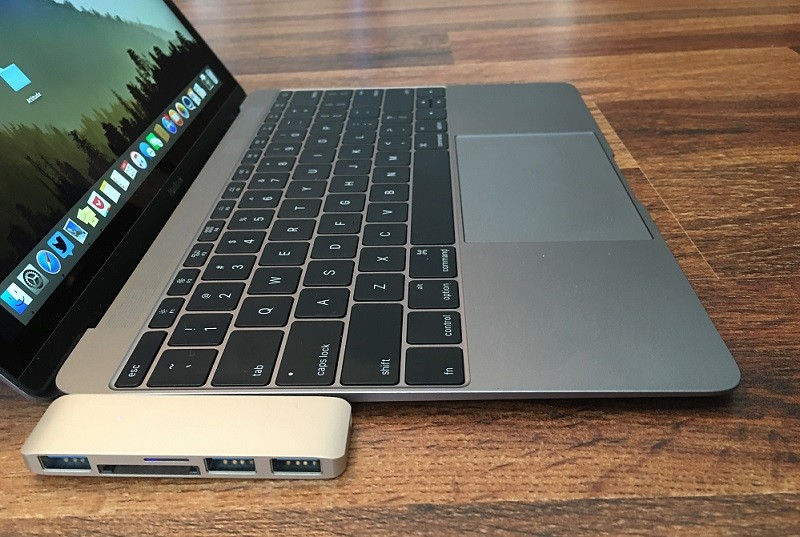 I'd say it's safe to assume the SD cards work as well as the USB ports on the Hub, but I ran into some noticeable issues with the accessory that may cause potential users cause for concern. First, Satechi's accessory is oddly choosy on which USB devices it accepts to work through the Hub. With three separate USB sticks and an Apple-branded USB SuperDrive to test out, I discovered that one USB stick and the Apple SuperDrive simply didn't work with the Hub.

When plugged into a separate computer both functioned normally, but plugged into the MacBook through the Satechi Hub, the USB drive never appeared on the MacBook. In a similar vein, the Apple USB SuperDrive repeatedly displayed caution messages reiterating the need for a separate power source to use the device, suggesting the Hub is limited in the amount of bus power it can provide. Essentially the only USB-related product I occasionally dust off is the SuperDrive, so it's particularly disappointing that Satechi's 3-in-1 Hub doesn't work with it. The Hub also tends to heat up with extended use, but it didn't appear to affect performance in my testing.




Second, the slender dongle raises some issues in its design: when plugged into the MacBook, the only anchor tethering it to the computer is the small USB-C connector. The Hub itself is just over 3.25 inches long and because of the MacBook's design has no extra support down the length of its side on the opposite end of the USB-C adapter. Although any harm is unlikely if handled with care, it certainly feels like there is potential for damage to either the Hub or the MacBook if the combination is held or picked up awkwardly and significant torque is applied to the connection.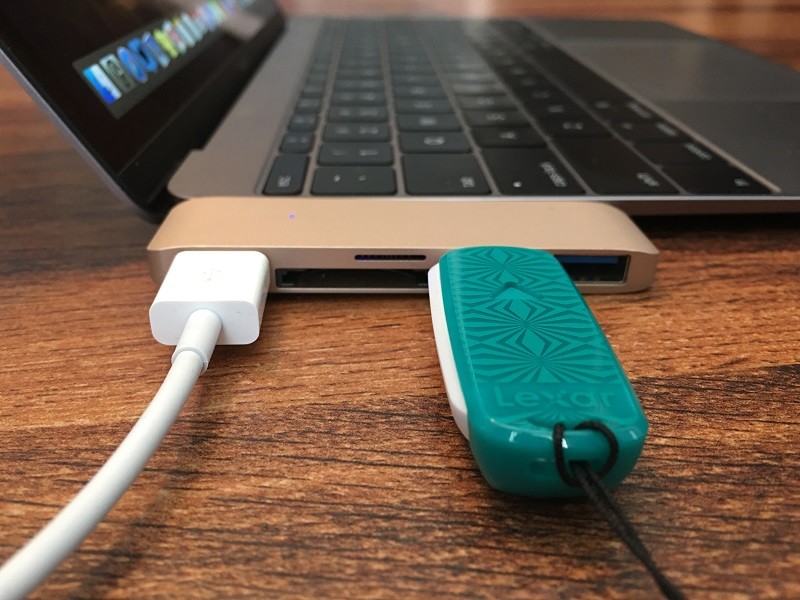 Satechi's cheaper, smaller counterpart for the Hub is arguably a better accessory for users who need only a simple 1-to-1 device. I tested it out with the same USB sticks and USB SuperDrive, and everything worked without hassle. Apple's USB SuperDrive never gave a single error message as it did during my time with the Hub.

It's a smaller device, far more easily susceptible to loss (similar to SanDisk's Dual USB Drive), but at a low-entry price and economical functionality, it's arguably a better investment. Its only real downfall is that due to its small footprint, any leverage needed to remove a USB stick from its port will nearly always require users to first remove the entire adapter from the MacBook.




Satechi's 3-in-1 Hub is a bit more difficult to recommend. Although the two devices are meant for different people and purposes -- the Hub aimed at someone needing more connectivity, the simple dongle at more of a casual user -- there are just too many issues with the design and hit-or-miss execution of the Hub to recommend the $39.99 device even to those in need of its three USB ports.

On the other hand, the $14.99 Satechi dongle is one of the lowest cost USB to USB-C devices on the market, and functions as advertised. It also comes in about $5 under Apple's $19.99 version of the accessory, which is a bit longer with a slender white cable connecting the USB-C end with a USB port. Anyone in need of basic USB-to-USB-C adaptability, and who wants to save a little extra money, would do well to look into Satechi's simpler Type-C USB Adapter.

Both of Satechi's accessories are available to purchase from the company's official website, although a few of the Hubs (Gold and Gunmetal) are currently unavailable.


Discuss this article in our forums



Apple's Fifth Retail Store in Beijing Opens November 28
Apple has announced that its fifth retail store in Beijing, and 27th in China, opens Saturday, November 28 at 10 AM local time. The store will be located in the new Chaoyang Joy City shopping mall at 101 Chaoyang North Road in Beijing's city proper Chaoyang District.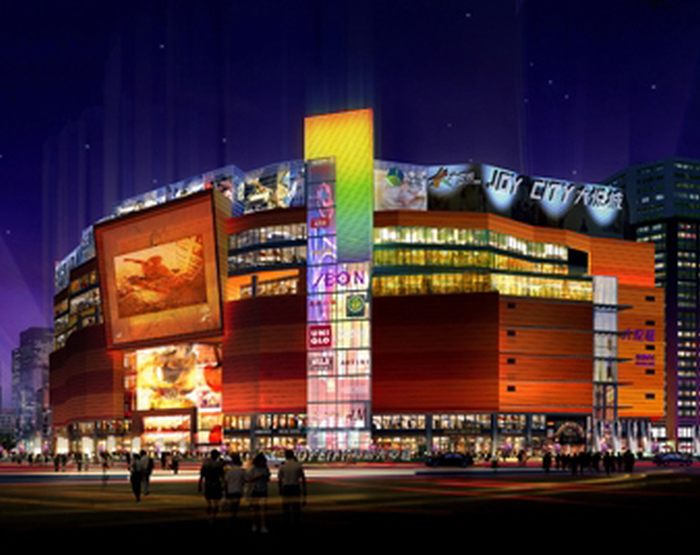 Chaoyang Joy City shopping mall in Beijing, China (Image: Shotamuni)


The new store will be open 10 AM-10 PM local time everyday and offer traditional Apple Store services, including the Genius Bar, Workshops, JointVenture, events and seminars. Apple's four other retail stores in Beijing are located at China Central Mall, Sanlitun, Wangfujing and Xidan Joy City.

Apple has opened more than seven new retail stores in China this year, including locations in Chongqing, Dalian, Hangzhou, Hong Kong, Nanjing and Tianjin. The company is committed to expanding its footprint in China, an increasingly important market, under the leadership of retail chief Angela Ahrendts.

Apple opened a new store in Chengdu, China on November 21, less than a month after opening a new Dalian, China store on October 24.


Discuss this article in our forums



Sonnet Announces Availability of Long-Delayed Echo 15+ Thunderbolt 2 Dock
Sonnet this week announced the launch of its long-awaited Echo 15+ Thunderbolt 2 Dock, which is a 16-port docking station compatible with all Mac and Windows computers that feature Thunderbolt ports. It offers four USB 3.0 Ports, two 6Gb/s eSata ports, a FireWire 800 port, a Gigabit Ethernet port, two 3.5mm audio inputs, two 3.5mm audio outputs, and two Thunderbolt 2 ports.

A drive bay with 6Gb/s interfaces for one 3.5 inch or two 2.5-inch internal SATA drives is included, with support for SSD speeds of up to 750 MB/s. The USB 3.0 ports included in the dock provide 7.5 watts of power each for charging iPads, iPhones, and other electronic devices even when a computer is turned off.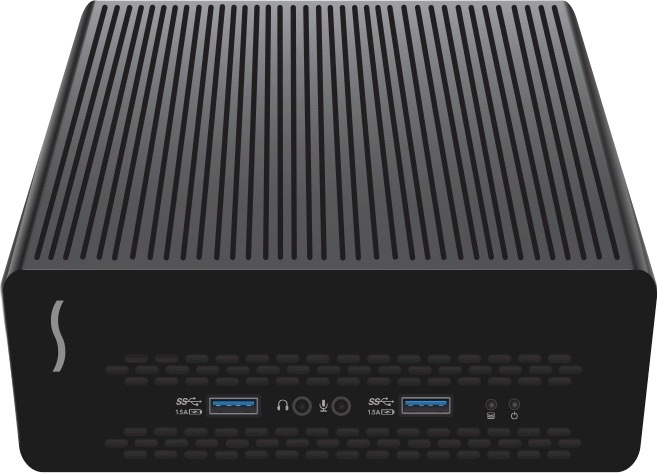 The Echo 15+ also includes a built-in optical drive, and users are able to choose from an 8x DVD+/-RW drive, a Blu-ray BD-ROM/8x DVD+/-RW drive with Blu-ray player software for OS X, or a Blu-ray burner 4x BD-R/8x DVD+/-RW drive. Using an optical Thunderbolt cable and Sonnet's Thunderbolt 2 expansion systems, the Echo 15+ can be connected to computer equipment located up to 60 meters away.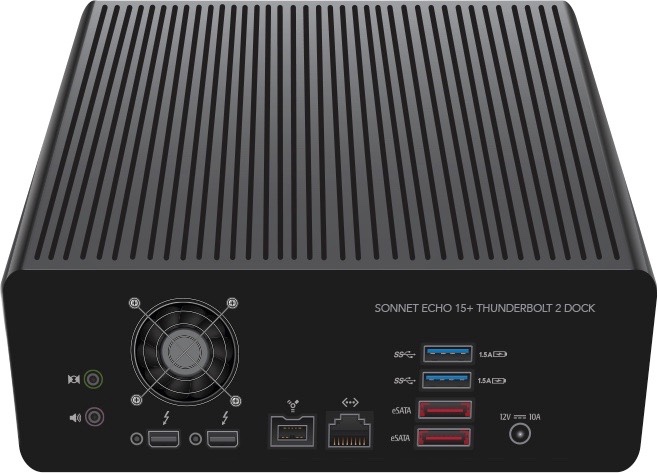 According to Sonnet, the Echo 15+'s aluminum case is sturdy enough to support the latest 27-inch iMac or a comparable display up to 34 inches.
"The Echo 15+ is the ultimate docking station for users to connect every device they need, including current and legacy devices -- even the latest Ultra HD 4K displays -- and expand their storage for backup or increased capacity in a single desktop device that connects to their computer with a Thunderbolt cable," said Greg LaPorte, vice president of sales and marketing, Sonnet Technologies. "With the option to add internal storage supporting data transfer rates of up to 750 MB/s, as well as the ability to read from and write to optical media including Blu-rayTM Disc, Sonnet's Echo 15+ Thunderbolt 2 Dock is the go-to station for flexible connectivity."
Sonnet first announced the Echo 15 Thunderbolt docking station in April of 2013 and began accepting pre-orders at that time. Following the launch of Thunderbolt 2, the dock was delayed in early 2014 as Sonnet decided to upgrade the device to support it, and nearly two years after that, the dock is finally ready.

Pricing on the Echo 15+ Thunderbolt 2 Dock starts at $469 for the version with a DVD+/-RW Drive and goes up to $999 for the version with a Blu-ray Burner and two included 500GB SSDs. The dock can be purchased from the Sonnet website.


Discuss this article in our forums



CalDigit Announces Two New USB-C Docks, USB-C Adapters and More
Today at Inter BEE 2015 in Japan, CalDigit announced two new lines of USB Type-C docks, two new USB-C adapters and more. The new accessories give owners of USB-C computers like the new MacBook more flexibility in how they use their device.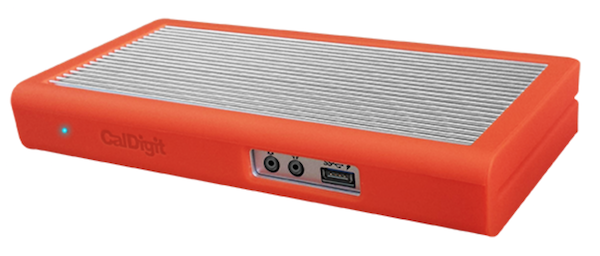 CalDigit USB-C Dock


The USB-C Dock comes in five colors and features a silicon cover that CalDigit says adds a layer of protection to the dock's aluminum case. The dock includes 2 USB-C ports, 2 USB-A ports, an HDMI port, a Display Port, an Ethernet port, Audio in and out and AC power. The dock allows users to charge their computer while connecting all a user's devices at the same time.

The smaller USB-C mini Dock has 2 USB-C ports, 2 USB-A ports, an HDMI port, a VGA port and a Gigabit Ethernet port. Unlike the larger dock, the more portable version does not charge the computer at the same time. Instead, it draws power from the computer.

CalDigit also announced the FASTA-6GU3 Plus, a dual interface PCIe card that adds 1 USB-C, 1 USB-A and 2 eSATA ports to any Mac desktop computer. Finally, the company also announced USB-C to HDMI and USB-C to VGA adapters.



CalDigit USB-C mini Dock


All the new products are available for pre-order on CalDigit's website. The USB-C Dock has a special pre-order price of $149.99, but will retail for $159.99 and ship in February 2016. The mini Dock has a special pre-order price of $89.99, but will retail for $99.99 and ship in late January 2016. The FASTA-6Gu3 Plus also ships in January 2016 and will retail for $169.99. Both adapters will ship in December 2015, with the HDMI adapter retailing for $29.99 while the VGA adapter will retail for $24.99.


Discuss this article in our forums



Apple Moving to 100% Renewable Energy in Singapore, Confirms New Retail Store
Apple today announced a deal to move all of its operations in Singapore to 100 percent renewable energy, working with partner Sunseap Group to take advantage of rooftops in the densely populated city-state for solar power generation, reports Reuters.
Starting in January, solar energy developer Sunseap Group will provide Apple with 100 percent renewable electricity from its portfolio of solar energy systems built atop more than 800 buildings in Singapore.

The deal will make Apple the first company in Singapore to run exclusively on renewable energy and marks a significant step in its bid to power 100 percent of its facilities and operations worldwide with clean fuel.
The Sunseap project, made possible through financing from Apple, will generate a total of 50 megawatts of solar power from rooftops, with approximately 33 megawatts going to Apple and the remainder being used for other customers including public housing.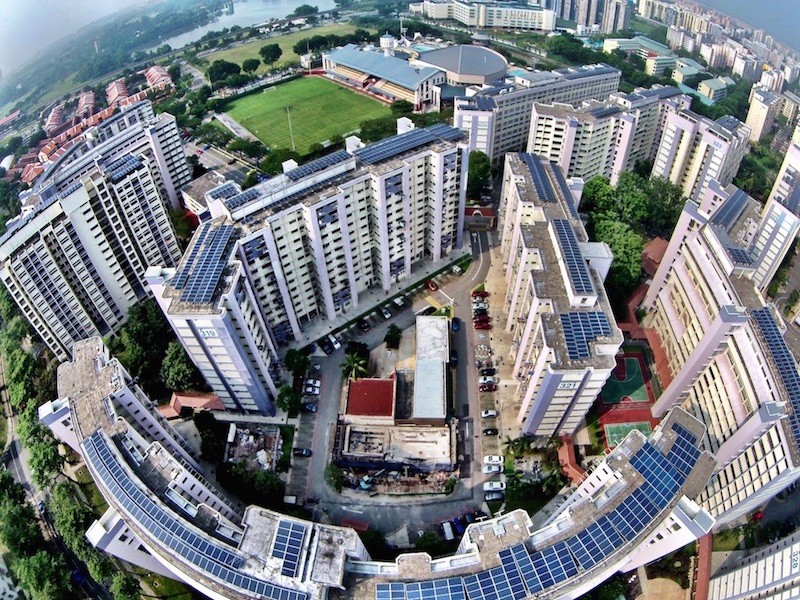 Photo via Sunseap Group


As part of today's announcement, Apple also confirmed it is working toward opening its first retail store in Singapore, although it did not provide a timeframe for the store's opening.

Word of an Apple store in Singapore surfaced last month when fitness chain Pure Fitness announced its location in the Knightsbridge shopping center will be closing next month to make way for an Apple store planned to open in late 2016. Four other stores in the center are also moving out to help make room for Apple. The company began hiring for one or more retail stores in Singapore late last week.
Discuss this article in our forums



MacRumors Giveaway: Win a LoDo MacBook Backpack, Satchel, or Attaché From Case Logic
For this week's giveaway, we've teamed up with Case Logic to offer MacRumors readers a chance to win a backpack, satchel, or attaché from the company's new LoDo collection. For those unfamiliar with Case Logic, it's a popular brand that specializes in bags and backpacks for MacBooks and other electronic devices.

The LoDo collection includes a series of pocket-laden commuter bags to hold a MacBook and other gear. The entire LoDo lineup is made from high quality cotton canvas, with padding for delicate electronics and padded straps to make carrying a lot of gear more comfortable. All of the bags come in gray, navy blue, or olive green.

There are two backpacks, both of which include a laptop compartment for up to a 15-inch MacBook, an iPad compartment, a phone pocket, and pockets for accessories and other gear. The larger size has leather accents while the smaller size has two exterior water bottle pockets.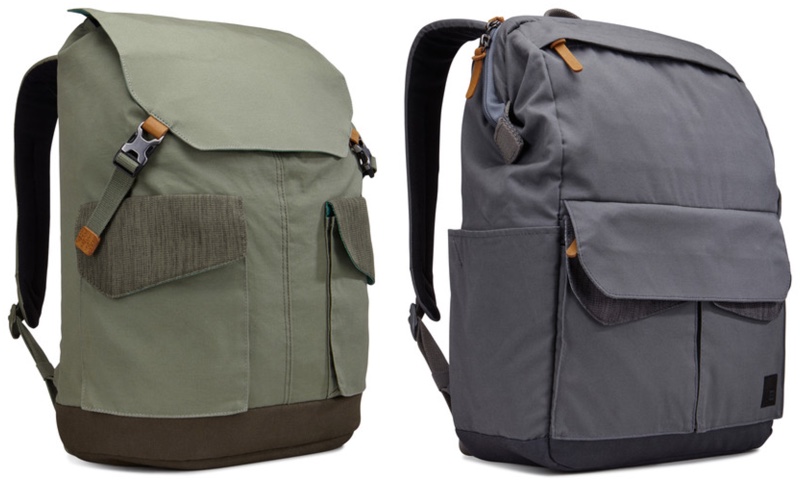 The LoDo Laptop Satchel is able to fit a 15-inch MacBook Pro in its padded laptop compartment, along with an iPad Pro and tons of other gear. There are two exterior pockets for accessories and two exterior water bottle pockets, along with a two internal water bottle pockets that can also be used for general storage.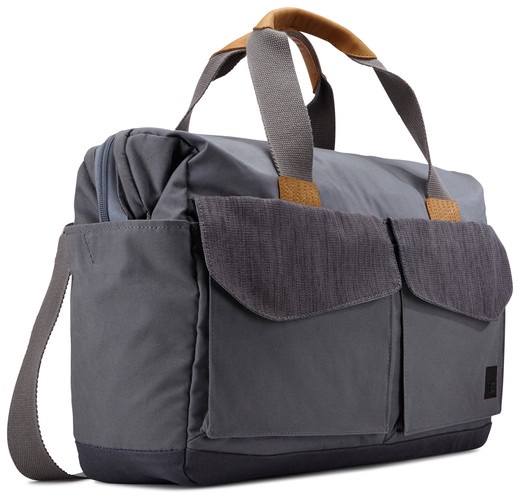 Along with the satchel, the LoDo collection also includes two Laptop Attachés, sized to hold a 13 or 15-inch MacBook. The Attachés are slimmer than the satchel, but are still able to safely house a laptop and its necessary accessories.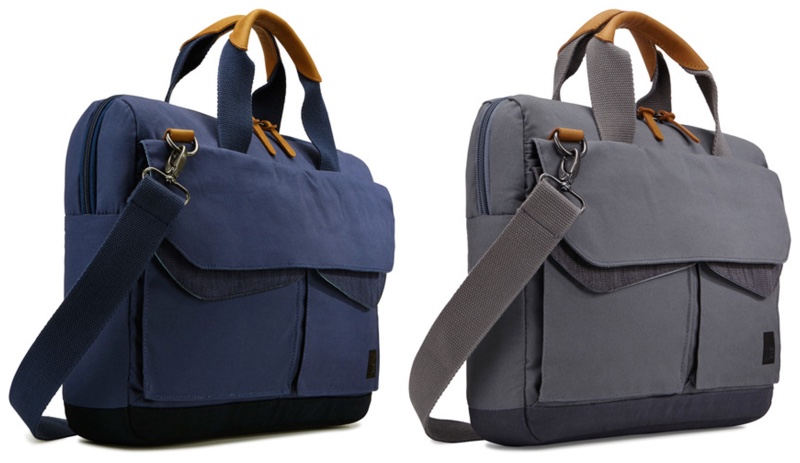 The LoDo collection is priced between $69.99 and $99.99, but one MacRumors reader will win either a backpack, attaché, or satchel, in the size and color of their choice. To enter to win, use the Rafflecopter widget below and enter an email address. Email addresses will be used solely for contact purposes to reach the winner and send the prize.

You can earn additional entries by subscribing to our weekly newsletter, subscribing to our YouTube channel, following us on Twitter, or visiting the MacRumorsFacebook page. Due to the complexities of international laws regarding giveaways, only U.S. residents who are 18 years of age or older are eligible to enter.



a Rafflecopter giveaway


The contest will run from today (November 13) at 1:15 p.m. Pacific Time through 1:15 p.m. Pacific Time on November 20. The winner will be chosen randomly on November 20 and will be contacted by email. The winner has 48 hours to respond and provide a shipping address before a new winner is chosen. The prize will be shipped to the winner for free.


Discuss this article in our forums



New Apple Store Opens in Chengdu on November 21 as Hiring Begins for Singapore Location
Apple, continuing its aggressive retail expansion in China, has announced that it will be opening its 26th retail store in the country in Chengdu, a major city in Sichuan Province, on Saturday, November 21 at 10:00 AM local time. The new store is slated to open less than a month after the grand opening of the 25th Apple Store in China in the major port city of Dalian on October 24.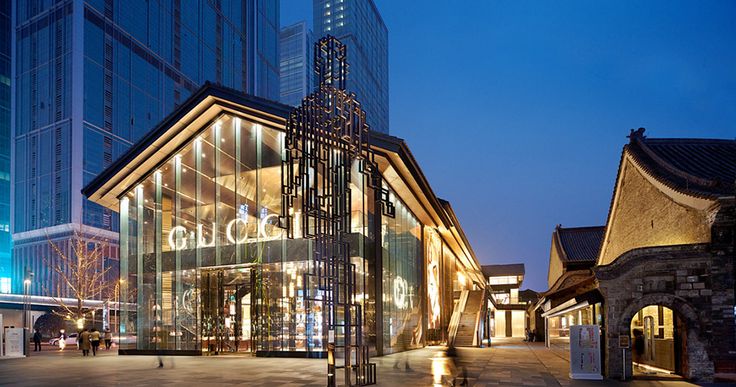 Taikoo Li shops in Chengdu, China, where an Apple Store will open November 21


The new Chengdu store will be located in the upscale Taikoo Li shopping plaza at 8 Middle Shamao Street in the Jinjiang District, where several high-end retailers such as Gucci, Omega and Zara are located. The store will be open 10 AM-10 PM local time everyday and offer traditional Apple Store services, including the Genius Bar, Workshops, JointVenture, events and seminars.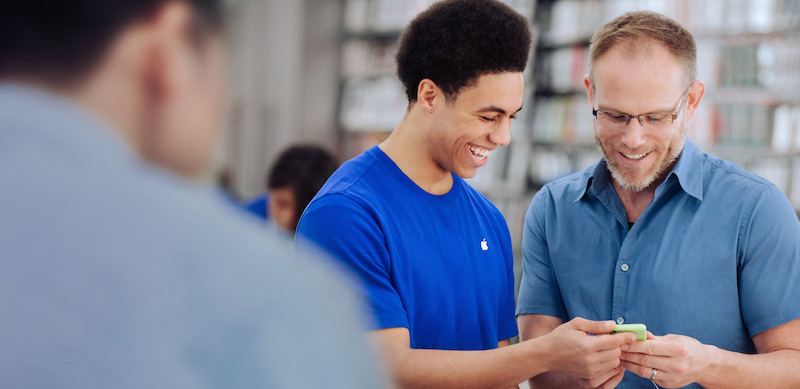 Apple is now hiring for its first retail store in Singapore, expected to open in 2016


Apple has also posted new job listings for its first retail store in Singapore, which is rumored to open in late 2016 at the Knightsbridge four-story luxury shopping center. The company is looking for Specialists, Geniuses, Creatives, Business Specialists and other traditional Apple Store positions.

Apple does not currently have an official retail presence in Singapore, a large city-state and country south of Malaysia in Southeast Asia, but the Apple Online Store and dozens of Apple Authorized Resellers operate in the region. The closest physical Apple Stores are located several hours away by plane in Australia and Hong Kong.


Discuss this article in our forums



Apple Releases Third OS X 10.11.2 El Capitan Beta to Public Beta Testers
Apple today seeded the third beta of OS X 10.11.2 El Capitan to public beta testers, just a day after releasing the third beta to developers and two weeks after seeding the first OS X 10.11.2 public beta. Today's update comes three weeks after the public launch of OS X El Capitan 10.11.1.

Those who have signed up to participate in Apple's beta testing program can download the third OS X 10.11.2 beta using the Software Update mechanism in the Mac App Store. Non beta testers who want to participate can sign up on Apple's beta testing website.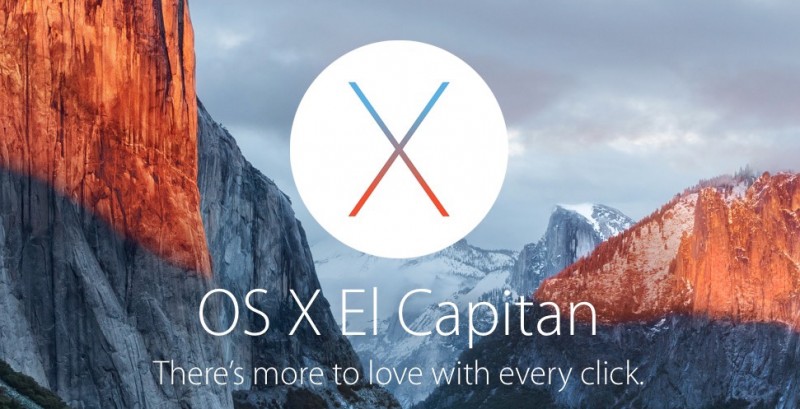 The first two OS X 10.11.2 betas did not appear to offer any obvious outward-facing changes, and the minor .2 update likely includes bug fixes, security enhancements, and performance improvements to address issues discovered since the release of OS X 10.11.1. Apple's release notes for the developer betas asks testers to focus on Graphics, Wi-Fi, Calendar, USB, Notes, Photos, and Spotlight, giving some insight into areas where improvements might be made.


Discuss this article in our forums



Apple Committing €1 Million to Ocean Wave Energy Research in Ireland
Continuing its recent moves to embrace renewable energy sources, Apple has agreed to fund a €1 million initiative through the Sustainable Energy Authority of Ireland (SEAI) to support research into harnessing wave energy.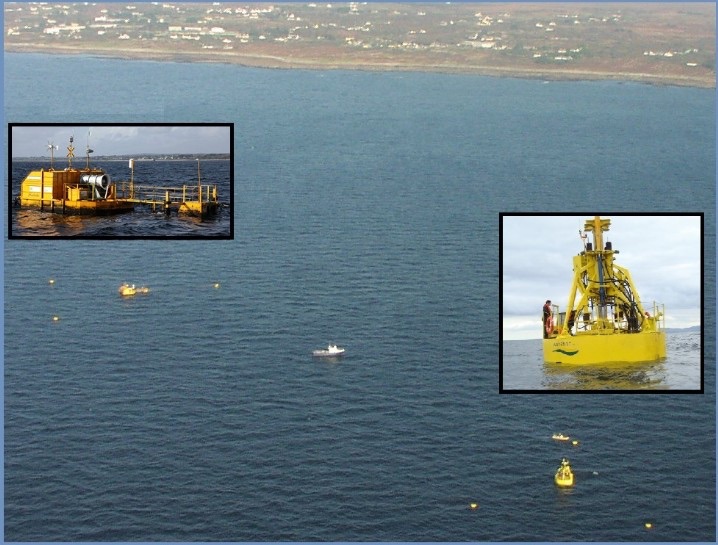 Ocean Energy Test Site in Galway Bay, Ireland
"We're excited by the potential of ocean energy to someday serve as a source of clean power for the data centre we are building in Athenry, County Galway," said Lisa Jackson, Apple's vice president of Environment, Policy and Social Initiatives. "We are deeply committed to powering all our facilities with 100 percent renewable energy and believe investing in innovative projects will make reaching our goal easier."
The initiative funded by Apple will help fund researchers testing their wave harnessing technologies at the Galway Bay Ocean Energy Test Site.

Wave energy is just one renewable energy source Apple has supported in an effort to become more environmentally friendly. Solar energy has been a major component of Apple's initiative, although the company has also embraced wind, biogas fuel cell, hydroelectric, and geothermal solutions to help power its data centers and other facilities as it seeks to move to 100% renewable energy for its own facilities and even help its suppliers make similar transitions.
Discuss this article in our forums



Apple to Create 1,000 New Jobs in Ireland Amid Tax Probe
Apple plans to hire an additional 1,000 employees at its Cork offices in Ireland, a country where the iPhone maker shelters multi-billion-dollar profits from corporate taxes in the United States, according to Reuters.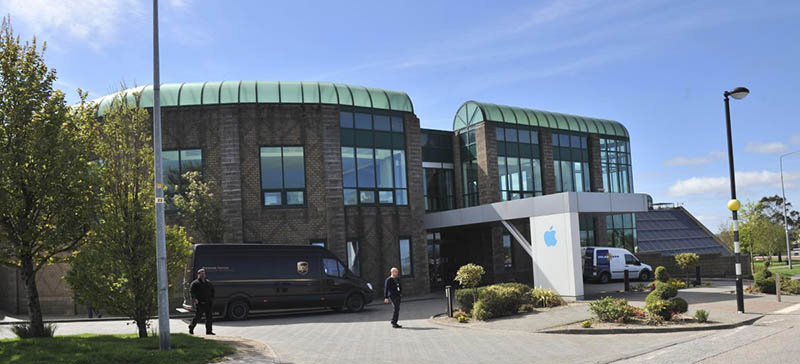 Apple's offices in Cork, Ireland
Ireland's main foreign investment agency, the IDA, said Apple was to add 1,000 jobs to its office in Cork by mid-2017 from 5,000 at present. It said the company had also added 1,000 jobs in the past year.
In September 2014, the European Commission accused Apple of receiving illegal state aid from Ireland in return for maintaining jobs. A decision in the investigation is due after Christmas, according to Ireland's finance minister Michael Noonan.

Apple has paid a corporate tax rate of about 2.5% in Ireland on $109 billion in profits over the past five years, far less than an average 12.5% paid by many other companies in the country. The U.S. has an average corporate tax rate of about 15% to 39%.


Discuss this article in our forums



How to Install Windows 10 on Your Mac Using Boot Camp Assistant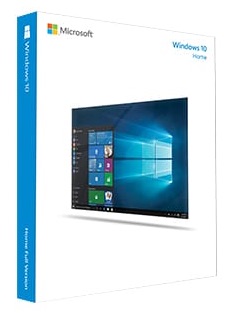 Following the launch of Windows 10, Apple updated Boot Camp to support the latest Windows operating system on select Mac computers from 2012 and newer. If you've always wanted to try Windows on your Mac and think that now is the time to finally take the plunge, we can help you get through the basics with our how-to guide for installing Windows 10 on your Mac using Apple's Boot Camp Assistant.

This guide assumes you are installing Windows on your computer for the first time.


What You Need

You will, of course, need Windows 10, which can be purchased from Microsoft for $119. Older Mac computers support older versions of Windows, but won't work with Windows 10.

Make sure to check the system requirements for the version of Windows you want to install to ensure your Mac meets or exceeds them. You can find out the system specs for your Mac using System Information, accessible by typing "System Information" into a Spotlight search or using the Apple menu to go to About This Mac --> System Report.

To install Windows 10 (or Windows 7 or 8 for that matter) you will need at least 30 GB of free space on your startup drive and you'll need a keyboard and a mouse or trackpad to use with your computer.

If you're running OS X El Capitan and have an 11- or 13-inch MacBook Air, a 13- or 15-inch MacBook Pro or the Mac Pro, there's no need for a USB drive. If you're running a different version of OS X or have an older Mac, you'll need a 16 GB flash drive that doesn't have anything you don't want erased on it (Boot Camp Assistant automatically reformats the flash drive).


Creating a Disk Image File

On supported Macs running OS X El Capitan, Boot Camp comes with a modified interface that places the ISO image selector and partitioning on a single screen, allowing a user to easily select an ISO image and partition their hard drive before installing Windows. Once Boot Camp Assistant completes its tasks, the computer restarts with the normal Windows installation processes.

However, if you are not running El Capitan on a supported Mac, or are still running OS X Yosemite, Boot Camp Assistant requires a disk image file of Windows (not on DVD or a flash drive). The easiest method is to purchase the Windows ISO instead of the DVD version. However, if you don't have a disk image file, create one by following the steps below.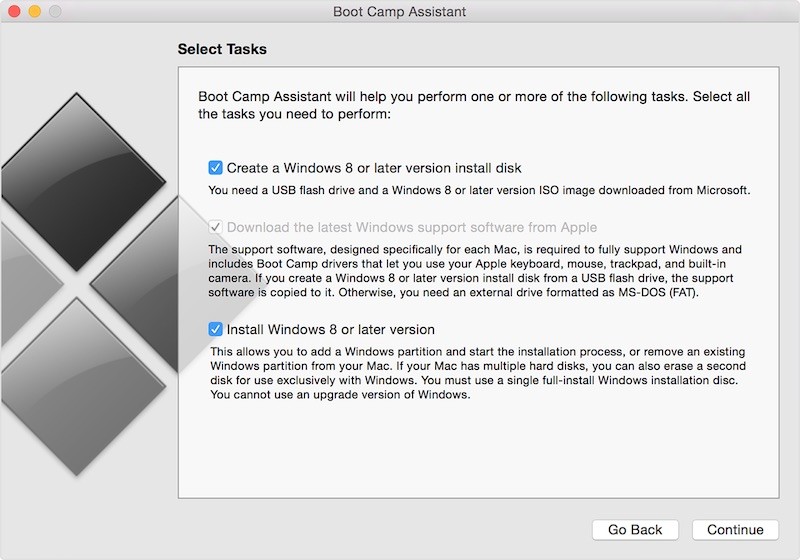 Insert the DVD or USB flash drive into your Mac.


After the media appears in Finder, open Disk Utility and select the install file in the pop up window.


Click the New Image icon at the top of the window.


When the dropdown window appears, select DVD/CD master under Image Format and choose "none" from the Encryption option.


Name the file and click Save. Wait for the program to create an image file.


When the image file has been created, safely eject your DVD or USB flash drive.


Find the newly created disk image file and select it. Then press Enter or Return on your keyboard to rename the file extension from .cdr to .iso. Select "Use .iso" to verify the change.


Set Up a Windows Partition

Before you install Windows on your Mac, you will need to create and format a partition. Use Boot Camp Assistant to create the partition and Windows installer to format it.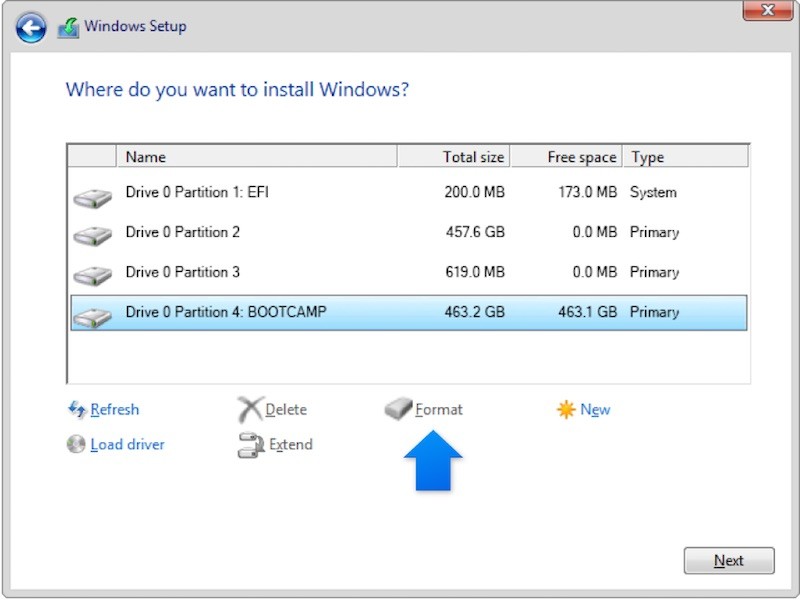 Open Boot Camp Assistant to have the program automatically create the partition for you. It can be found in the Utilities folder of your Applications folder. Or, search for Boot Camp Assistant in Spotlight. Remember that the partition must have at least 30 GB of space.


Format the partition using Windows. After Boot Camp Assistant creates the partition on your Mac, when you are asked where you want to install Windows, select BOOTCAMP. Then, click Format. Windows will automatically format the partition.


Install and Restart

The final step is to install Windows on your computer following the on-screen prompts. Then, restart your computer. You can switch between OS X and Windows using the Startup Manager. While your computer is restarting, immediately press and hold the Option key. After a few seconds, you should be able to choose which operating system you wish to use (either Macintosh HD or Boot Camp).

If you are in Windows and want to switch back to OS X, use the Boot Camp system tray. Click the Boot Camp icon in the system tray and then select "Restart in OS X" from the dropdown menu.


Uninstall Windows 10

If you change your mind, or realize that the 30 GB of space can be better utilized for some other purpose, you can uninstall Windows 10 and restore your disk to a single partition.



Start your Mac in OS X. Quit all apps and log out any other users.


Open Boot Camp Assistant and click Continue


Select "Remove Windows 7 or later version" and click Continue.


Click restore.



Discuss this article in our forums



NewerTech's 'HDMI Headless Video Accelerator' Keeps GPU Active for Better Performance With No Display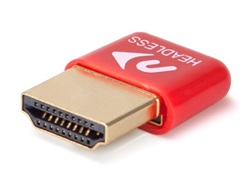 NewerTech today announced the launch of its HDMI Headless Video Accelerator, an adapter that's designed to plug into the Mac mini's HDMI display port to fool it into thinking there's a display attached. With the adapter plugged in, the Mac mini's GPU is activated and video drivers are loaded, resulting in smoother performance.
When the Mac mini is used without a monitor, its GPU isn't used. As a result, the interface lags, resulting in choppy screens and slow video, animation, cursor movements, menu navigation, and typing. Plugging the NewerTech HDMI Headless Video Accelerator into the HDMI port of the Mac mini solves this problem, engaging the GPU so your remote interface works exactly how you'd expect.
Apple's small and portable Mac mini is often used sans display as a storage device or a media server, but without a display, the Mac mini does not take advantage of its GPU. Without an active GPU, certain tasks performed on the Mac mini can be choppy and laggy, such as visiting websites, as described in a Macminicolo blog post on the subject.

This kind of adaptation has been used by Macminicolo on video intensive servers for several years, but as the site says, even simple web browsing benefits from having active video drivers. Macminicolo even recommends a similar dummy dongle product directly on its site.

The NewerTech HDMI Headless Video Accelerator is designed to work with the following Mac mini models: Mac mini Mid 2010 (Macmini4,1), Mac mini Mid 2011 (Macmini5,1 / Macmini5,2 / Macmini5,3), Mac mini Late 2012 (Macmini6,1 / Macmini6,2), Mac mini Late 2014 (Macmini7,1). It works with OS X 10.6.8 and later.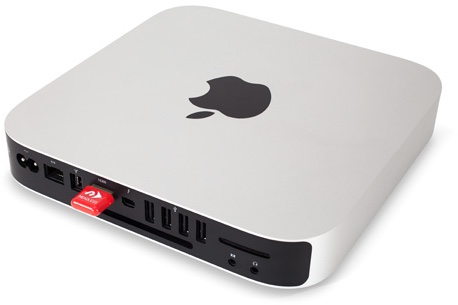 Mac mini owners interested in purchasing the NewerTech HDMI Headless Video Accelerator can do so from third-party retailers like OWC. The adapter is priced at $19.50.


Discuss this article in our forums



'Steve Jobs' Movie Pulled From Over 2,000 Theaters After Flopping at Box Office
The new Steve Jobs film faced another disappointing box office performance this past weekend, with the Danny Boyle-directed movie dropping more than 69 percent in profit from the previous weekend to a $823,000 weekend gross. Most surprising, however, is the movie's removal from 2,072 theaters across the country in one single weekend, after initially premiering in 2,411 just over three weeks ago (via Cult of Mac).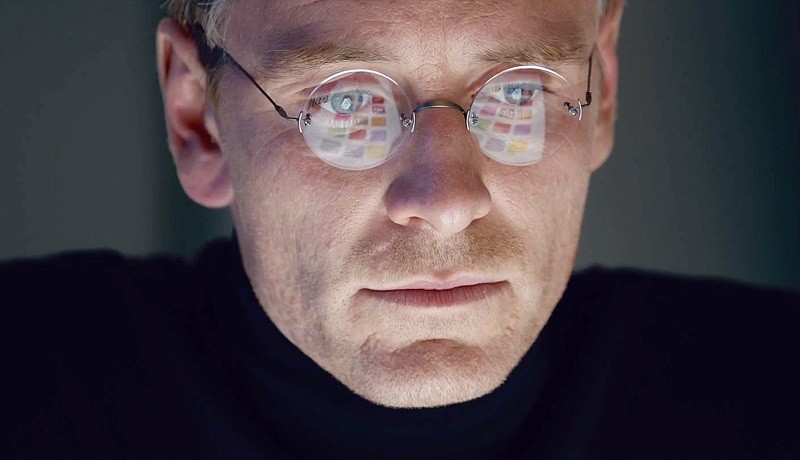 When the film was in limited release and preparing to go wide on October 23, the projections for its debut box office weekend were between $15 and $19 million. According to Box Office Mojo, to date, the overall lifetime gross of Steve Jobs is just hitting the projections for its opening weekend: $16,684,073. In the two weeks the movie was in a limited run in Los Angeles and New York, it displayed impressive numbers, earning the fifteenth spot as the highest grossing per-theater average film in movie history.

Unfortunately, when Steve Jobs debuted wide, it earned only the 7th spot at the weekend box office with about a $7.3 million take in its first three days. The disappointment of the film's performance is in direct contradiction to a bevy of positive reviews, even ones that hinted at Oscar nominations for Michael Fassbender and Kate Winslet over a month before the movie released.

Currently, Steve Jobs sits at 85 percent on the review aggregator site Rotten Tomatoes, with a total of 156 positive reviews to 27 negative. With the holiday movie season kicking into gear after a slow October at the box office, it seems that Universal has ditched its initial plan of a word-of-mouth build-up for the movie. If Oscar talk continues for its stars, there's a possibility it could return to a few more theaters closer to the awards show.


Discuss this article in our forums



Blizzard's Upcoming Game 'Overwatch' Won't Be Coming to OS X
While game developer Blizzard has a long-standing history of bringing its games to OS X in addition to Windows, the developer today confirmed at its BlizzCon fan convention that it will not be bringing its new game, Overwatch, to OS X, according to Polygon.




Overwatch game director Jeff Kaplan confirmed the news, acknowledging that the company has longstanding support for Apple's computers. However, Kaplan says the company focused its efforts on Windows due to the "technology behind Macs."
"Currently with the technology behind Macs and the way Overwatch runs it's just too challenging for us at this point to support it," Kaplan said. "Our focus right now is entirely on PC, Xbox One and PlayStation 4."
Kaplan didn't specify what Mac technology was making it challenging for Blizzard to make the game for OS X, but Apple's support for graphics technologies such as Metal and OpenGL may be part of the reason. Some of the early developers who committed to Metal, such as Adobe, have backpedaled a bit as they work with the new technology. Apple has also been criticized for not adopting the most recent versions of OpenGL, which is also heavily relied upon in modern game development

Most recently, Blizzard launched free-to-play multiplayer online battle arena game Heroes of the Storm for Mac OS X on June 2, 2015.

(Thanks, Teyla!)


Discuss this article in our forums



MacRumors Giveaway: Win a Fireproof 2TB Solo G3 Hard Drive From ioSafe
For this week's giveaway, we've teamed up with ioSafe to give away one of their Solo G3 fireproof, waterproof external hard drives. The ioSafe Solo G3 is a rugged, heavy external hard drive that's made to hold up against disaster and look nice on a desk.

The Solo G3 is not a small hard drive, measuring in at 7.1 x 5 x 11 inches and weighing 15 pounds, but that's because of all of the equipment inside, which will keep a hard drive intact in the event of a house fire to save precious documents, photos, and more, making it an ideal in-home backup solution.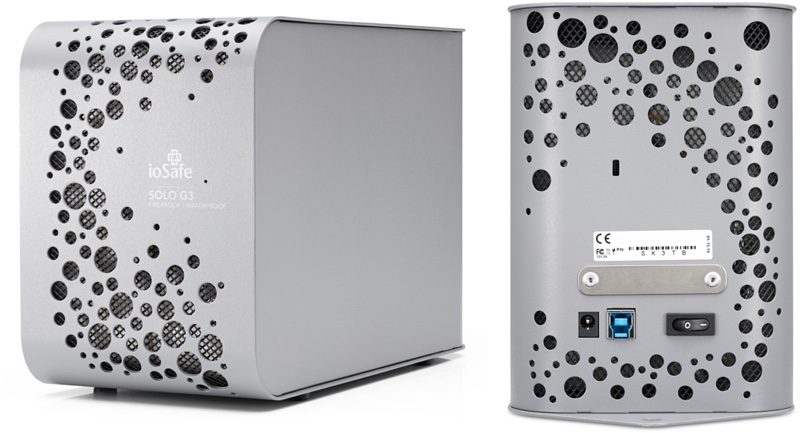 It will protect data from loss for up to a half hour in a fire that's up to 1550 degrees Fahrenheit. It's also waterproof at up to 10 feet for 72 hours, so it's going to stay safe in wet conditions, too. All of ioSafe's hard drives ship with a year of data recovery service - if there's a fire or other damage to the Solo G3, ship the hard drive back to ioSafe and they'll pay to recover your data.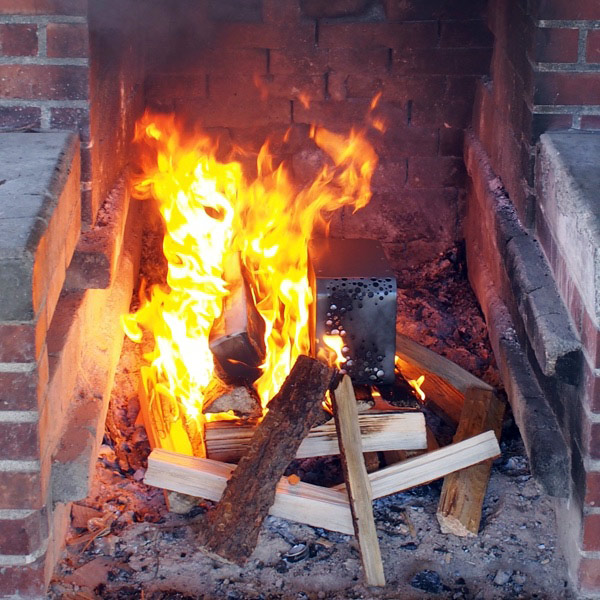 This isn't the first time we've partnered with ioSafe. Earlier this year, they invited MacRumors to Seattle where we set one of the ioSafe Solo G3 hard drives on fire and then doused it in water. In the video below, you can see the hard drive inside the enclosure came out fully unscathed and kept our data safe. A non fireproof hard drive we burned alongside the Solo G3 was charred to a crisp.



Subscribe to the MacRumors YouTube channel for more videos.


The ioSafe Solo G3 comes in several capacities and can be purchased directly from ioSafe, from the Apple Online Store, or from Amazon.com. ioSafe also sells a variety of other fireproof products for homes and businesses.

One lucky MacRumors reader will win a 2TB Solo G3 from ioSafe. To enter to win, use the Rafflecopter widget below and enter an email address. Email addresses will be used solely for contact purposes to reach the winner and send the prize.

You can earn additional entries by subscribing to our weekly newsletter, subscribing to our YouTube channel, following us on Twitter, or visiting the MacRumorsFacebook page. Due to the complexities of international laws regarding giveaways, only U.S. residents who are 18 years of age or older are eligible to enter.



a Rafflecopter giveaway

The contest will run from today (November 6) at 12:15 p.m. Pacific Time through 12:15 p.m. Pacific Time on November 13. The winner will be chosen randomly on November 13 and will be contacted by email. The winner has 48 hours to respond and provide a shipping address before a new winner is chosen. The prize will be shipped to the winner for free.


Discuss this article in our forums



Apple Drops Support for PayPal Credit Payment Plans in U.S. Online Store
Apple yesterday quietly removed all mentions of PayPal Credit from its U.S. Online Store, signaling its decision to stop allowing customers to use PayPal Credit payment plans for purchases in the United States.

On the financing section of its website, where customers can get information about their payment options, Apple is now only offering financing through Barclaycard Visa, which allows users to make payments over 6 to 18 months depending on purchase price.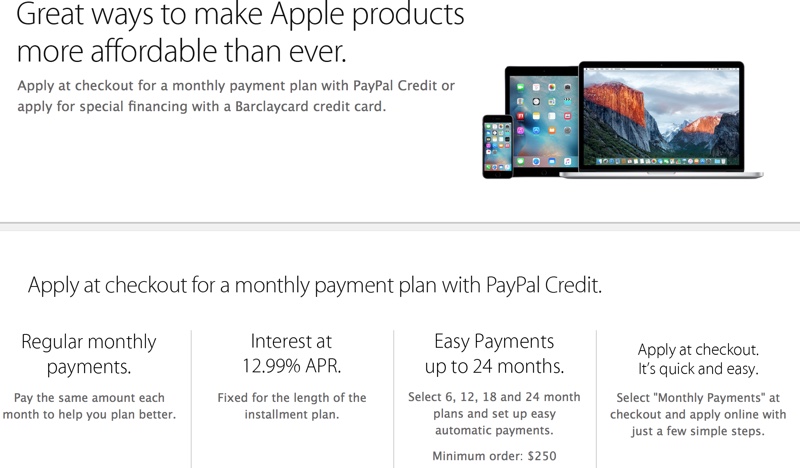 Previous PayPal Credit options, which are no longer available.


The previous PayPal Credit option allowed customers to choose 6, 12, 18, or 24 month payment plans with a fixed APR of 12.99%, while the Barclaycard Visa maxes out at 18 months with an APR of 13.99%, 19.99% or 26.99% depending on credit.

Apple is continuing to offer rewards to customers who buy with the Barclaycard Visa, with customers earning 3 points for every $1 spent at the Apple Store, 2 points for every $1 spent at restaurants, and 1 point on all other purchases. 2,500 points can be redeemed for Apple Store or iTunes gift cards.

Apple first began promoting PayPay Credit payment methods in December of 2014, which is when the company also began allowing customers to buy items using PayPal as a payment method. While Apple is no longer allowing customers to use PayPal Credit options to make purchases, it does still accept PayPal payments for purchases made from its online store and from its iOS app.

PayPal Credit is still available in the U.K., and it is not clear if Apple plans to drop support in other countries as well.


Discuss this article in our forums



New Apple Music Ad Goes Behind-the-Scenes of Kenny Chesney's Tour
Country music singer Kenny Chesney is the focus of the latest Apple Music advertisement, which aired last night during the Country Music Association awards on ABC. Taking a glimpse behind the scenes of Chesney's "No Shoes Nation" tour, the ad shows the singer going through a day of preparing for his next concert by creating a "Show Day List" playlist on Apple Music and touting the service's "human element."




Chesney can also be seen working out with an Apple Watch early on in the ad, checking on his progress with the help of the device's activity rings. The one-minute ad ends with a promotion for Apple Music's three month free trial, which still runs for any new users signing up for the music streaming service.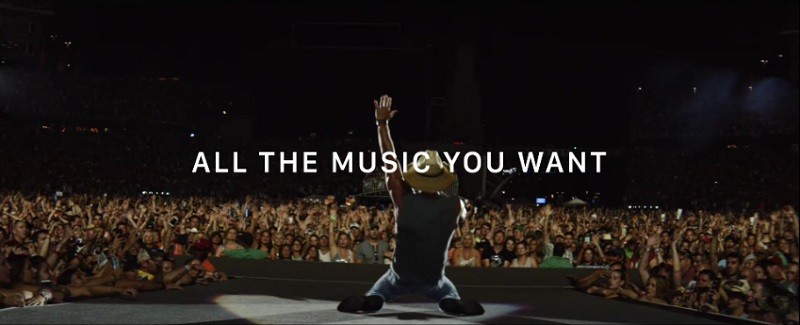 Apple has been debuting a wave of commercials as the holiday season grows nearer, not only for Apple Music but for the iPhone 6s and iPhone 6s Plus.


Discuss this article in our forums



Apple, Google and Others Form Coalition to Push Technology in Financial Sector
A handful of technology giants -- including Apple, Amazon, Google, PayPal, and Intuit -- have announced a partnership in the formation of the Financial Innovation Now coalition (via Re/code). The group aims to promote tech-friendly policies and changes within the financial services sector in Washington, D.C. Those behind the group will work to alter the political debate on relevant issues like tech security, mobile payments, and fraud prevention in the favor of its partners.



"A technological transformation is going to make financial services more accessible, more affordable and more secure," said Brian Peters, executive director of Financial Innovation Now. "The challenge in Washington is making sure policy-makers understand that, and they're comfortable with it, and they don't apply old rules to new technology."
Thanks to the growing popularity of mobile payments solutions like Apple Pay, Google Wallet, and PayPal, the companies behind such services are positioning themselves as part of the future in financial services discussions in Washington, since they're more part of the conversation than ever before. The partnership also intends to work together to achieve blanket improvements for each individual service in topics like user security and authentication, faster payment processing, and "access to basic financial services for the two billion people in the world who are underserved."

Note: Due to the political nature of the discussion regarding this topic, the discussion thread is located in our Politics, Religion, Social Issues forum. All forum members and site visitors are welcome to read and follow the thread, but posting is limited to forum members with at least 100 posts.


Discuss this article in our forums