Mac Rumors powered by MacRumors_p2


Resource id #60Apple Enters Agreement With World's Largest Wind Turbine Maker for Clean Energy Projects
Apple recently struck a deal with Xinjiang Goldwind Science & Technology, known as the world's largest wind turbine maker, which will bring clean energy into the production processes and manufacturing plants of Apple's partner facilities in China (via South China Morning Post).

Specifically, Goldwind's wholly-owned subsidiary Beijing Tianrun New Energy Investment will transfer a 30 percent stake each in four project companies to Apple. The subsidiary of Goldwind is focused on the construction and operation of wind power farms and will likely assist Apple in providing clean energy to its many iPhone manufacturing facilities in the region, potentially including well-known assemblers Foxconn and Pegatron.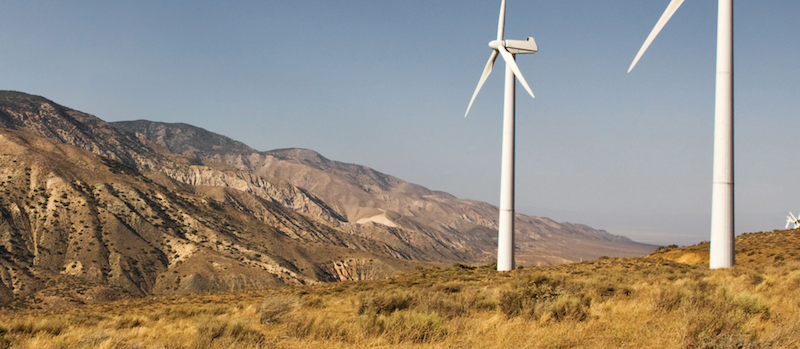 "Apple is committed to powering all of its facilities around the world with 100 per cent renewable energy, and is now working with its suppliers to power Apple's product manufacturing with renewable energy," Goldwind said.
The details of exactly which supplier, and how much money Apple will spend on the project, were left undisclosed. In the filing sent to the Hong Kong stock exchange yesterday by Goldwind, which revealed its partnership with Apple, it was also mentioned that each of the projects will be "cooperative joint ventures" that won't be consolidated solely in Goldwind's financial statements. Both Goldwind and Apple will have more of an equal presence, "since important matters will require unanimous approval by their directors."

Apple has always been a proponent of clean energy and general environmental friendliness, this year joining global renewable energy initiative RE100 and replacing its retail stores' plastic bags with paper bags made from 80 percent recycled materials. The cooperation with Goldwind is a new step in Apple's attempts to introduce clean energy into the manufacturing processes of its supplier partners, last year announcing the installation of 200 megawatts of solar projects in the northern, eastern and southern regions of China, as well as encouraging partners like Foxconn to be more energy efficient.


Discuss this article in our forums



Apple Releases Safari Technology Preview 19 With Touch Bar Support for Webkit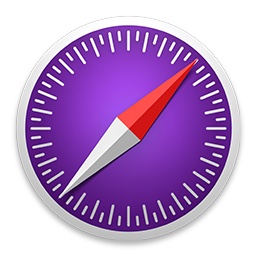 Apple today released a new update for Safari Technology Preview, the experimental browser Apple first introduced in March of 2016. Apple designed the Safari Technology Preview to test features that may be introduced into future release versions of Safari.

Safari Technology Preview release 19 includes bug fixes and updates for HTML Form Validation, Pointer Lock API, Input Events, URL Parser, Web Inspector, Shadow DOM, Rendering, and more. Preview 19 also adds Touch Bar support in Webkit.

The Safari Technology Preview update is available through the Software Update mechanism in the Mac App Store to anyone who has downloaded the browser. Full release notes for the update are available on the Safari Technology Preview website.

Apple's goal with Safari Technology Preview is to receive feedback from developers and users on its browser development process. Safari Technology Preview can run side-by-side with the existing Safari browser and while designed for developers, it does not require a developer account to download.


Discuss this article in our forums



Ulysses 2.7 Brings Touch Bar Support, macOS Sierra Tabs and More to Popular Writing App
German developers The Soulmen today released a new version of popular writing app Ulysses, bringing Touch Bar support, Tabs in macOS Sierra, and a host of other new features and performance improvements.

From Wednesday, users launching version 2.7 of the award-winning app on Touch Bar equipped MacBook Pros will see new contextual functions for Ulysses in the OLED strip, bringing the ability to assign markup tags directly while they write.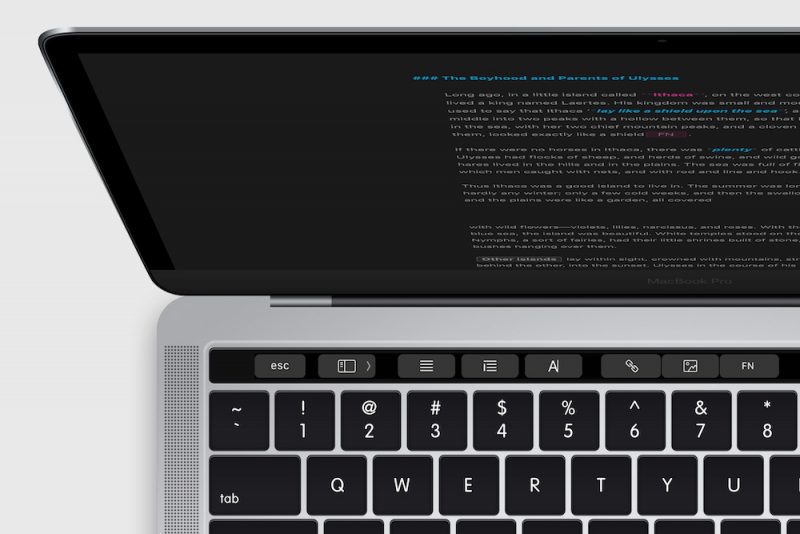 Ulysses 2.7 now also includes tabbed windows in macOS Sierra, making it possible to switch between multiple open texts within the same window.

Elsewhere, Ulysses now offers full support for the TextBundle format outside its iCloud library. TextBundle combines Markdown text and all referenced images into a single file for convenience, and Ulysses now allows writers to use images when working from Dropbox or other storage providers.

The latest update also makes it easier to switch from Evernote to Ulysses, by allowing users to import ENEX Evernote export files containing multiple notes, upon which individual sheets are created for each note.

In addition, a new Reading Time writing goal has been added to the existing options (number of characters, words, or pages), while a number of more general improvements, bug fixes, and stability enhancements have also been implemented in the latest version of the app.

Ulysses 2.7 is available for MacOS and iOS on the Mac App Store and App Store respectively, and is a free update for existing users. The Mac app costs $44.99, while the universal iOS app costs $24.99.


Discuss this article in our forums



Mac App Subscription Service 'Setapp' Offers Beta Invites
Setapp, a subscription app service from MacPaw, is entering a beta testing phase today to get ready for an upcoming public launch. Setapp plans to make more than 48 popular Mac apps available to Mac users for a flat monthly fee, with plans to add new apps as the service grows.

Setapp will cost $9.99 per month, giving users access to Mac apps like RapidWeaver, Ulysses, iStat Menus, Blogo, CodeRunner, Marked 2, and more, but during the beta testing period, access will be free.




Beta invites will be limited to selected developers and Mac users, including MacRumors readers. Anyone who wants to give Setapp a try before its public launch can visit the following link: Setapp Beta for MacRumors.

MacRumors has 500 Setapp beta invites, so all readers who want to test the service to see how it works should be able to give it a go. Once the 500 invites expire, users will be able to enter their email address to be invited to the beta in the future. Make sure to use the link above if you want to try Setapp -- non MacRumors readers will be added to a waiting list instead of given instant access.

MacPaw's goal with Setapp is to become the Netflix of Mac apps, giving developers and customers an alternative to the Mac App Store. Setapp will pay 70 percent of revenue to developers, while taking a 30 percent cut, but its model also provides developers with a continuous monthly revenue stream that could prove to be more appealing than the Mac App Store.

Setapp includes continual updates, so users who pay subscription fees to access apps will not need to pay separately for future apps, nor will they need to make in-app purchases to access full app functionality. Setapp content, installed through a main Setapp app, will also work offline when no internet connection is available.

Following the beta testing period, Setapp will cost $9.99 per month, but a free one-month trial will be included.


Discuss this article in our forums



Apple Testing Redesigned Photos Web App on iCloud.com Beta With macOS-like Interface
Apple has updated the iCloud beta website with a new Photos section that includes improved navigation tools similar to the native Photos app on macOS Sierra. As discovered by MacMagazine [Google Translate], the Photos section in the beta site now includes a sidebar for navigation, which displays all of a user's albums so it's easier to jump between photo collections.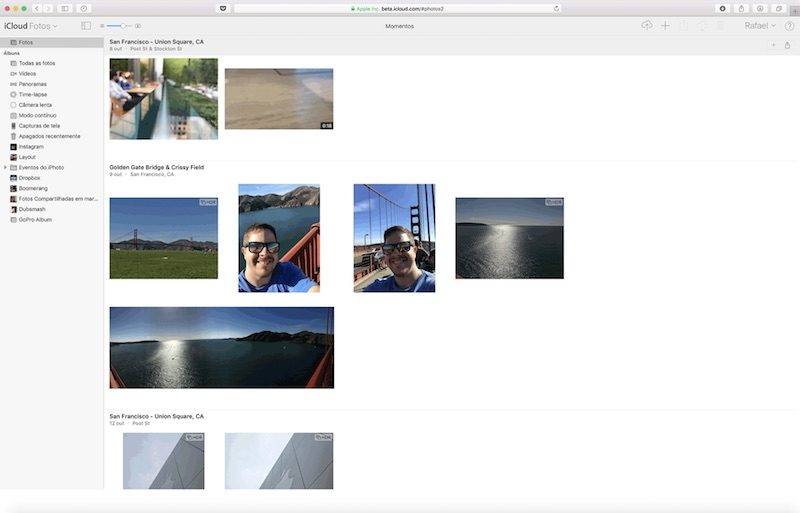 In the current iteration of iCloud.com albums are found in a tab bar at the top of the Photos part of the website, next to a user's moments. With the update, users are also able to choose multiple photos from the new album select toolbar "and use the action buttons in the upper right corner to add, share, download, or remove albums."

Within each album, when a specific photo is clicked on, users will be presented with a scrollable thumbnail view of the entire album's contents, providing further ease of navigating through large photo collections.

The iCloud.com updates are strictly navigational improvements, with no addition of the new macOS Sierra Photos features like Faces and Memories. It's unclear how long it will take for the new changes to launch on a broader scale after debuting on the iCloud.com beta site.


Discuss this article in our forums



Apple's Next Store Opens in Shanghai on December 10
Apple has announced it will be opening a new retail store at Vanke Mall in Qibao, an ancient town and popular tourist destination in the suburbs of Shanghai, China, on Saturday, December 10 at 10:00 a.m. local time. The location will become Apple's seventh retail store in Shanghai and its 489th store overall.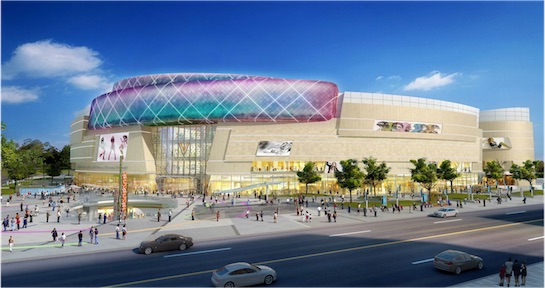 Apple is closing in on 500 retail stores worldwide following the grand openings of its Marché Saint-Germain location in Paris, France and Zhujiang New Town location in Guangzhou, China earlier this month. Apple has opened 20 new retail stores in 2016, excluding the upcoming Shanghai location.


Discuss this article in our forums



Google Chrome Browser 55 Fixes Security Holes and Defaults to HTML5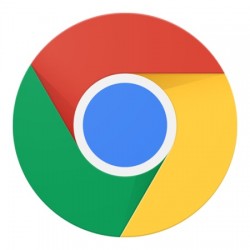 Google this week began rolling out the latest update to its desktop Chrome web browser ahead of schedule, with Chrome 55 fixing multiple security vulnerabilities and defaulting to HTML5 on the majority of websites.

Google Chrome has been phasing out Flash support since September, when version 53 of the browser started blocking Flash-based page analytics and background elements. Version 54 brought a YouTube code rewrite that forced YouTube Flash players to switch to HTML5.

Chrome 55 brings the most visible move away from Flash by defaulting to HTML5 across the board. Users are now prompted to enable Flash when they visit sites that still use it, exempting 10 of the most popular sites on the web, including Facebook and Amazon.

Chrome 55.0.2883.75 for Mac contains a number of other fixes and improvements, including 26 patches identified by external researchers as part of Google's bug bounty program, and another 10 security fixes implemented by Google itself. The addition of CSS automatic hyphenation means Chrome can now hyphenate words when line-wrapping, which improves the visual appearance of text blocks.

Chrome 55 should be available to download for most Mac users now. Existing users can update by selecting Chrome -> Preferences via the menu bar and clicking the About section. Users downloading Chrome for the first time will automatically receive the updated version from the Chrome download page. An update for the iOS browser app is expected soon.


Discuss this article in our forums



Apple Adds Early 2011 13-Inch MacBook Pro to Obsolete Products List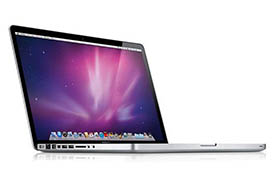 Earlier this week, we reported on Apple's plans to add select 2009 to 2011 model Macs to its vintage and obsolete products list on December 31, including 15-inch and 17-inch MacBook Pro models from early 2011.

In the meantime, Apple today added the smaller 13-inch MacBook Pro from early 2011 to the list. The notebook is classified as "vintage" in California and Turkey, and "obsolete" in the rest of the United States and world.

The early 2011 13-inch MacBook Pro is no longer eligible for hardware service or new parts from Apple or Apple Authorized Service Providers, except in Turkey and California, where Apple will continue to provide repairs and documentation for up to two years, or roughly December 2018 in this case, as required by local statutes.

Meanwhile, the iMac (20-inch, Early 2009) and iMac (24-inch, Early 2009) are now considered fully obsolete worldwide. This means the pair of iMacs have lost their "vintage" status in California and Turkey, and are no longer eligible for hardware service or new parts from Apple or Apple Authorized Service Providers anywhere.

Vintage products are those that have not been manufactured by Apple for between five and seven years. Obsolete products are those that were discontinued by Apple more than seven years ago. Apple and Authorized Service Providers make no distinction between obsolete and vintage products outside of California and Turkey.


Discuss this article in our forums



Apple Looking to Set Up Distribution Center in India to Streamline Logistics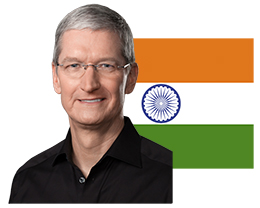 Apple is set to create a new distribution center in India to consolidate its logistics and supply chain in the country, according to The Economic Times. The center will be its first in India.

Currently, Apple products are brought to India via several different cities: Chennai, Mumbai, Bengaluru, New Delhi, Hyderabad and Chandigarh. Each city has a different value-added tax (VAT) rate, which causes price discrepancies when the products are shipped directly from the airport to distributors. Further, online retailers in the country source their inventory from low-VAT territories so they can gain a price advantage over brick-and-mortar retailers.

The distribution center, which Apple's global logistics partner DB Schenker will own and operate, will be in the city of Bhiwandi, near the city of Mumbai. An unnamed executive told The Economic Times that the center will "allow Apple to stock its products adequately, will ease operations and streamline its logistics and supply chains." It will also help Apple maintain consistent pricing for its products.

Apple has been ramping up efforts to gain a larger foothold in India. In July, the Indian government officially adopted rules that would pave the way for the first Apple retail stores in the country. The company is also opening up an iOS app design and development accelerator and a campus focused on Maps development in the cities of Bengaluru and Hyderabad, respectively. The Cupertino company has also asked for financial incentives to make it easier to create an iPhone manufacturing plant in India.


Discuss this article in our forums



Plex Media Player for Mac Now a Free Download for All Users
Media management service Plex has announced that its Plex Media Player app is now free to everyone. Previously only available to Pass subscribers, the Plex app for Mac is a home theater-style media browser and player for content stored in personal media libraries.

Plex Media Player (which is distinct from the Plex Media Server client app) now features a fullscreen desktop interface where it integrates online files and metadata to present users' media, including artwork and, optionally, movie subtitles. In the latest update, the Player also allows users to queue up movies and music.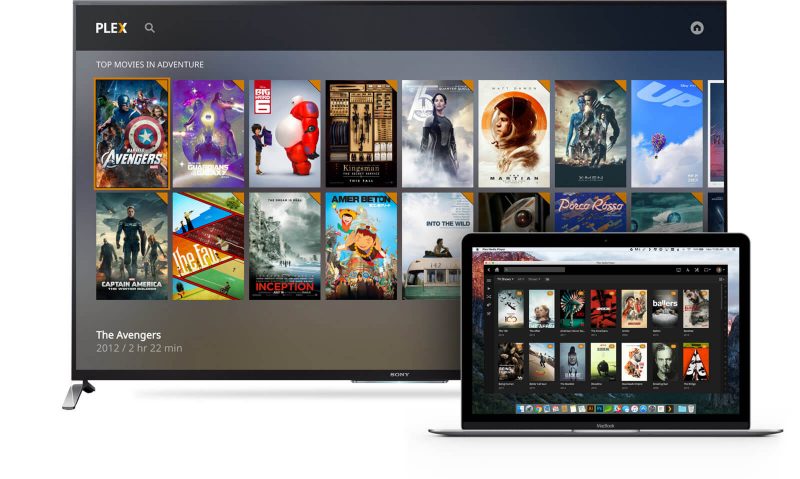 Maybe you pine for stuff like Plex Media Player's silky smooth playback, complex subtitle rendering, and lightning fast seeking on your desktop. Maybe you have a lower-powered NAS server that doesn't like to transcode. Or maybe you'd just like to rock out to some FLAC while you work. Until today, your only option was to find some place to stash a little baby Media Player window and muddle through the TV UI to queue up your background music of choice.

Well, no more: we've harnessed our incredibly powerful Web app and wrapped it up inside our lovely Plex Media Player shell to give you a full-fledged "desktop mode" experience right out of the box. With Plex Media Player running in a window, you can now use your mouse and keyboard as nature intended, and switching to the TV UI is as easy as going full-screen.
In addition to making Plex Media Player a free download, Plex also announced the long-awaited Plex for Kodi add-on. Kodi is a fully extensible, community driven software media center with wide support for playing a range of media content. Exclusively for Plex Pass members, the Plex add-on brings users' Plex-processed media libraries to the Kodi interface for the first time.

You can download Plex Media Player on this page by clicking the 'Get an app' button (third option).

Post updated for clarification.


Discuss this article in our forums



Mozilla and Tor Warn of Critical Firefox Vulnerability, Urge Users to Update
Mozilla and Tor have published browser updates to patch a critical Firefox vulnerability used to deanonymize users (via ArsTechnica).

Privacy tool Tor is based on the open-source Firefox browser developed by Mozilla, which received a copy of the previously unknown JavaScript-based attack code yesterday. Mozilla said in a blog post that the vulnerability had been fixed in a just-released version of Firefox for mainstream users.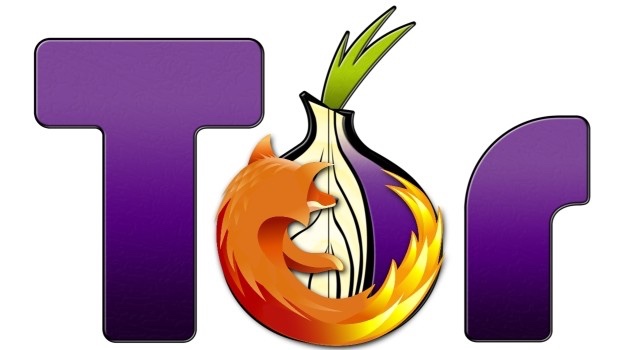 The code execution flaw was reportedly already being exploited in the wild on Windows systems, but in an advisory published later on Wednesday, Tor officials warned that Mac users were vulnerable to the same hack.

"Even though there is currently, to the best of our knowledge, no similar exploit for OS X or Linux users available, the underlying bug affects those platforms as well. Thus we strongly recommend that all users apply the update to their Tor Browser immediately."
The exploit is capable of sending the user's IP and MAC address to an attacker-controlled server, and resembles "network investigative techniques" previously used by law-enforcement agencies to unmask Tor users, leading some in the developer community to speculate that the new exploit was developed by the FBI or another government agency and was somehow leaked. Mozilla security official Daniel Veditz stopped short of pointing the finger at the authorities, but underlined the perceived risks involved in attempts to sabotage online privacy.

"If this exploit was in fact developed and deployed by a government agency, the fact that it has been published and can now be used by anyone to attack Firefox users is a clear demonstration of how supposedly limited government hacking can become a threat to the broader Web."
The Firefox attack code first circulated on Tuesday on a Tor discussion list and was quickly confirmed as a zero-day exploit – the term given to vulnerabilities that are actively used in the wild before the developer has a patch in place.

The latest Tor update that fixes the vulnerability is version 6.0.7 and can be downloaded here.

Vanilla Firefox users can download the update to their browser manually from here.


Discuss this article in our forums



Tim Cook Discusses World AIDS Day, PRODUCT(RED), and Apple's Values in New Interview
Following the announcement of Apple's annual fundraising for World AIDS Day this morning, USA Today has now published a new interview with CEO Tim Cook, discussing the lengths Apple goes to in support of projects like PRODUCT(RED) and what it means to Cook personally. The fundraising will donate $1 to (RED)'s fight against AIDS for every purchase made with Apple Pay in an Apple Store, on Apple.com, or through the Apple Store app from December 1-6.

Cook said that the company "wanted there to be something for everyone" in terms of donating, learning about the issue at hand, or simply being excited for a new Apple accessory launch. There are four new PRODUCT(RED) items, including an iPhone 7 Smart Battery Case, iPhone SE Case, Pill+ Portable Speaker, and Beats Solo3 Wireless On-Ear Headphones. (RED) CEO Deb Dugan said that the company, combined with Apple's spotlight on the issue, has positively impacted the lives of 70 million individuals suffering from HIV/AIDS.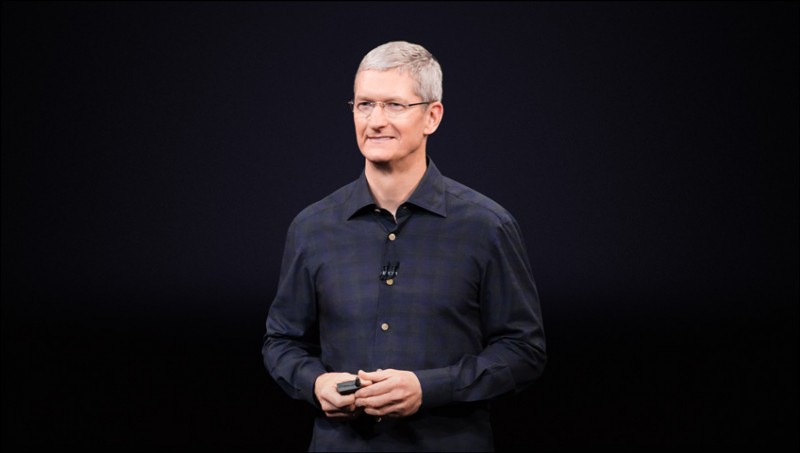 "We put our weight behind lots of things in the civil rights area," says Cook. "Similarly, I think it's key that people think about what they stand for and help their communities. We always say that we want to leave the world better than we found it. So, we try to thoughtfully decide how we can do that."
The topic of Donald Trump's upcoming presidency is briefly touched upon, centering around the possible negative ramifications for Apple and other more left-leaning tech companies. When asked if he's concerned whether Trump supporters would denounce Apple because of its anti-Trump viewpoints, Cook remained adamant that Apple -- and any company -- should retain a strong central value system, whether or not those values misalign with some of its customers.

"Of course corporations should have values, because people should have values," says the soft-spoken tech leader, who has been vocal on a range of civic issues, from gay rights to privacy rules. "And corporations are just a bunch of people."
Cook was also asked to address critics who claim that his stance domestically on certain issues, namely gay rights, is hypocritical given that homosexuality is a crime "in about a fifth of the 100-plus countries Apple does business in." Another point claims that the company's political leanings help generate more sales towards its younger millennial customer base.

Cook responded:
"We'll always help the most people through our products, because they empower people to do great things themselves," he says. "But this (RED) partnership allows us to touch a group of people we normally wouldn't. Sub-Saharan Africa is not a big marketplace for us. This is about trying to lift people up."

"We haven't shied away from being visible on a number of topics, and if it's something in our wheelhouse, we'll always be visible and stand up to protect as well as advance people's rights," he says.
Apple and Tim Cook have supported, and fought for, a number of movements and causes over the years, most recently holding a fundraiser for Hillary Clinton, fighting for user privacy and security against the FBI, and marching in annual support of LGBT rights during the Pride Festival in San Francisco.

Cook's final note on Apple's bold stances was that he and the company don't intend to stop moving forward in the fight for acceptance, inclusiveness, and support in all of these areas and more. "Every generation has a responsibility of expanding the definition of those rights, to move forward. So we'll very much continue to do that."

Check out the full USA Today interview with Tim Cook here.

Note: Due to the political nature of the discussion regarding this topic, the discussion thread is located in our Politics, Religion, Social Issues forum. All forum members and site visitors are welcome to read and follow the thread, but posting is limited to forum members with at least 100 posts.


Discuss this article in our forums



Readdle Expands Popular 'Spark' Email App to the Mac [Update: Now Available]
Readdle today announced that its popular Spark email client for iOS devices is expanding to Apple's Mac lineup with the launch of Spark for Mac.

Like Spark for iOS, Spark for Mac includes a Smart Inbox feature, which intelligently organizes email into different categories (Personal, Notification, and Newsletters), to make sure important messages are always highlighted first.




Learning capabilities allow Spark to be told when an email is important, and the next time a similar message is received, it'll send a notification. Spark's Smart Notifications are designed to make sure you only get a notification when you get a message worth being alerted about.

Spark for Mac includes natural language search, so it responds to commands like "Find all my emails with PDFs," or "Find the email from Eric last Tuesday," and there are deep customization tools for personalizing Spark to meet your needs.

Other Spark features include Quick Replies, Touch Bar support, snooze capabilities, and cross-device syncing.

Spark for Mac is available from the Mac App Store starting today. Like Spark for iOS, Spark for Mac is a free app. [Direct Link]

Update: Readdle says the launch has been delayed, as Apple's approval of Spark for Mac is still pending.

Update 2: Spark for Mac is now available for download from the Mac App Store.


Discuss this article in our forums



Apple Campus 2 Construction Finishing Up as Glass Installed in Atrium and Landscaping Expands
With just over a month left in 2016, the latest drone video showing the progress on Apple Campus 2 has been shared online, letting fans check out the ongoing creation of Apple's newest campus. Construction on the site continues with progress being made on the glass panels for the atrium of the main building, as well as in the campus' solar panels and landscaping.

Solar panel installation is said to be 60 percent complete in Matthew Roberts' newest drone video (last month it was at 50 percent), and headway has been made on the entry-way atrium of the main spaceship building. This section of the campus has now had glass installed, covering from the floor to the ceiling of the building, and the design of the area is beginning to take shape.




As is the case with these updates, landscaping is also seeing a rapid update. The large dirt mound used to prepare areas of the site for new trees and various fauna is now "nearly gone," with greenery sprouting up all over the campus, including large trees in front of the fitness center. The inside of the spaceship building is still full of construction equipment and work being done on the water feature and landscaping in the central courtyard.

Once construction is completed -- predicted to be by the end of the year, but likely extending into 2017 -- employees will begin to move into the building in early 2017. The grounds and landscape of the campus will see continued work throughout next year, following the completion of the main structures needed for the workers.


Discuss this article in our forums



Amazon to Crack Down on Counterfeit Goods Sold on its Marketplace
Amazon has acknowledged a worsening counterfeit problem on its site and says it has made fighting the fake products a "major goal" for next year (via The Verge).

Last month Apple filed a lawsuit against Mobile Star LLC which it accused of infringing upon its trademarks and copyrights by selling counterfeit power adapters and cables on Amazon. Apple claimed the fake products posed a risk to life, and said it had found that almost 90 percent of so-called genuine Apple products and accessories it purchased from Amazon over the last nine months were actually counterfeit.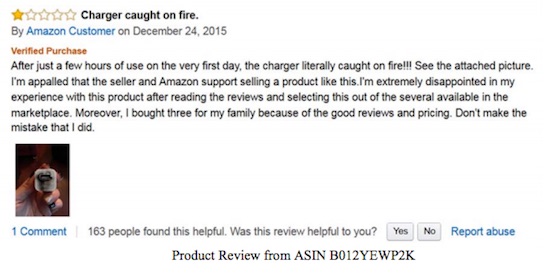 Following the lawsuit, Amazon said it had "zero tolerance for the sale of counterfeits" on its website and said it was working closely with manufacturers and brands to aggressively pursue the wrongdoers.

Bloomberg reports that Amazon now says it plans to create a registry to prevent fakes and wants legitimate brands to register even if they don't plan on selling products on the site. Merchants then have to obtain official brand permission before they can sell goods from the company.

Amazon has reportedly been experimenting with Nike and other brands to build the registry, but the company says it will target more brands in 2017 in an attempt to get them to sell their products on Amazon's marketplace. According to the report, Amazon tried to get the NFL and MLB to sell merchandise through its online marketplace, but the negotiations stalled because of a perceived lack of control over existing fake goods.


Discuss this article in our forums



Google Releases 'Featured Photos' Screensaver for Mac
Google has released a free Mac screensaver that showcases popular high-quality photos shared and liked by Google+ users.

The company regularly showcases Google+ photography on idle Pixel phone screens as well as on TVs and monitors connected to its Chromecast and Google Fiber products. Called Featured Photos, the free screensaver download announced yesterday brings the same eye-catching photography to the Mac.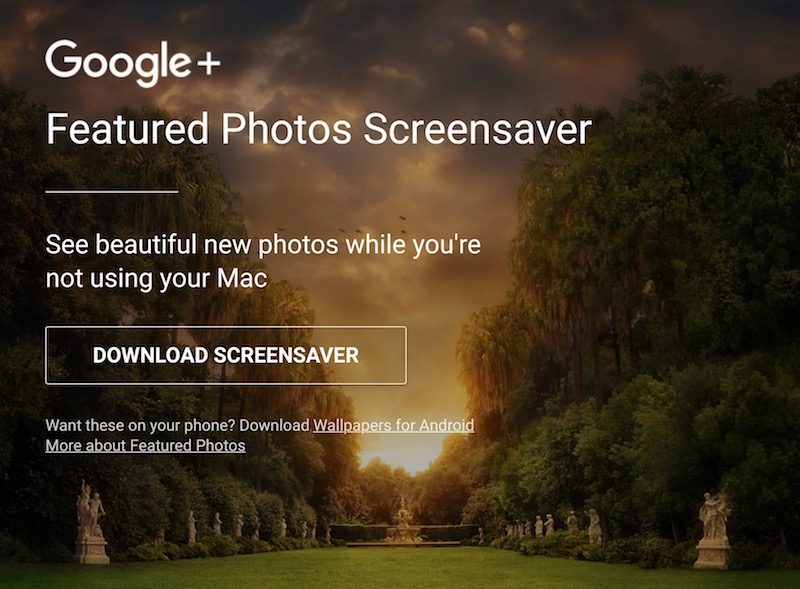 From striking skylines to captivating vistas, talented photographers share beautiful, eye catching work on Google+ every day. To bring these photos to a wider audience, we've long showcased a selection of them on TVs and monitors around the world via Google Fiber and millions of Chromecast devices.

Now, we're pleased to be able to make these beautiful photos by our members even more accessible by bringing them to your computers and [Android] phones.
Photos are selected based on set criteria, so there are no pictures featuring people, text, or watermarks, and all photos are landscape orientation with a minimum 1080p resolution. Each photo is attributed to its owner via a Google+ profile link in the corner of the screen. Users with multiple screen set-ups see a different photo on each screen.

You can download the screensaver here.


Discuss this article in our forums



Fantastical 2 for Mac Updated With Touch Bar Support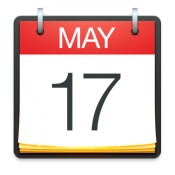 Popular calendar app Fantastical 2 for Mac was today updated to version 2.3.1, adding support for the Touch Bar in the new 13 and 15-inch MacBook Pro models.

The Touch Bar in Fantastical 2 allows users to quickly swipe through the months, days, weeks, or years on their calendar, accessing future or past information with a few gestures. There's also an option to return to today's date and a feature for switching between different calendars.

When selecting a specific event, there's an option for seeing more information about it, or changing the calendar where it's listed, and when adding a new event, the Touch Bar lets users add emoji, choose a calendar, set a reminder time, and more.

Along with Touch Bar support, today's update also includes a few new minor features, bug fixes, and performance improvements.
What's New
- Touch Bar support for the new MacBook Pro
- New Add Detected Invitees option to automatically add invitees detected in a sentence (for example, "Lunch meeting with John tomorrow at 12:30pm")
- Added option to complete reminder when clicking and holding on the Snooze button of a Reminder notification
- Fixed dragging reminders without a due date from the Reminders section into the calendar view
- Minor performance improvements in the Month view
- Fixed visual glitch when using Graphite theme on macOS Sierra
- Various fixes and improvements
Fantastical 2 can be downloaded from the Mac App Store for $39.99 (limited time price). [Direct Link]
Discuss this article in our forums



Apple's Next R&D Center Said to Be Opening in Jakarta, Indonesia in 2017
Apple will continue to expand the reach of its research and development centers around the world with a new location in Jakarta, the capital of Indonesia, sometime in 2017. The news comes from Indonesian Communication and Information Minister Rudiantara, who mentioned that the project's preparation has now progressed to "the final stage" (via Tempo).

Additionally, the Minister added that Apple plans to find the location for the R&D center by the end of 2016, putting the company on the path of completing construction and hiring employees by the end of 2017. "Several options" for the focus of the Jakarta-based R&D center have been proposed, but none are yet finalized.



Image via Indonesia.travel
"Just wait. [The preparation of the project development] is in the final stage. The Industry Ministry and the Communication and Informatics Ministry are finalizing the plan," [Rudiantara] said. "It's more important. By late December, they will commence the execution for the location. So, in 2017, they will start building structures and recruiting employees," he added.
Rudiantara said that he knows the monetary value of Apple's investment in the Jakarta R&D center, but did not divulge the number to the press. In addition to the proposed site in Jakarta, Apple has set up similar R&D centers in China, Japan, Israel, and the UK, and is said to be planning similar facilities in Canada, India, and Vietnam to take advantage of local resources.


Discuss this article in our forums



'TouchSwitcher' and 'Rocket' Apps Let You Switch and Launch Apps From the Touch Bar
Two free third-party Touch Bar apps have been making the rounds this week that may be of interest to some owners of new MacBook Pros. The apps essentially offer alternative ways of accessing pre-existing macOS functions.

TouchSwitcher adds an icon to the right side of the Touch Bar that when tapped brings up a list of currently running apps for quick app switching, similar to the Command + Tab keyboard shortcut.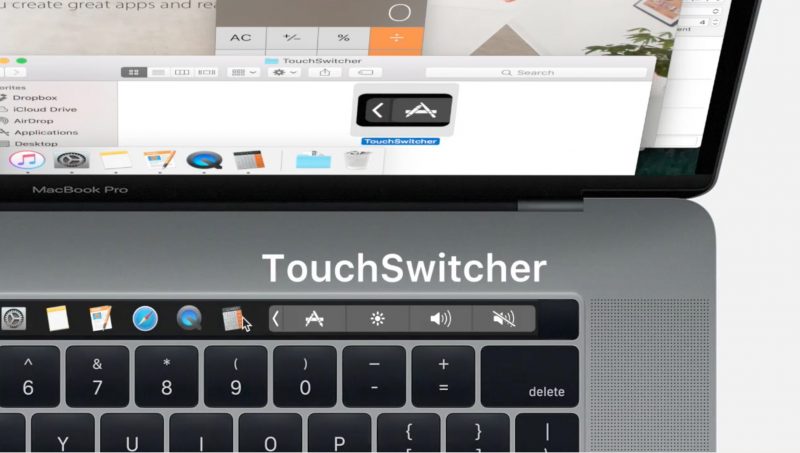 One limitation of the Touch Bar discovered by TouchSwitcher's developer is that only one non-system control can be displayed in the right-hand strip, meaning other Apple apps compete for the same space.

iTunes for example overrides TouchSwitcher when music is played, and the TouchSwitcher app must be restarted to make it re-appear in the control strip. To manually regain access to the default media control button, users can long press on the TouchSwitcher app icon to quit it.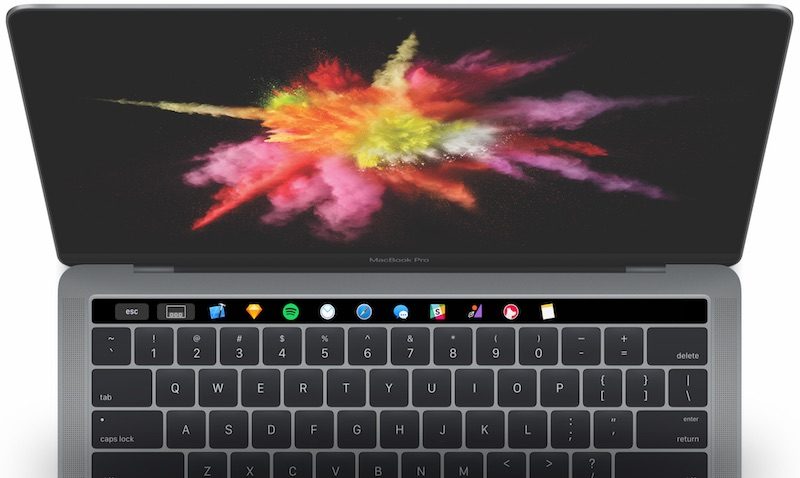 Another new app called Rocket lets users launch apps from the Touch Bar. Rather than live in the system control strip on the right though, Rocket is a standalone app that can be invoked using a keyboard shortcut, whereupon it displays a list of app icons along the left side of the Touch Bar.

TouchSwitcher and Rocket (listed as a beta) can be downloaded for free directly from the developers' websites.


Discuss this article in our forums



Apple Has an SSD Data Recovery Tool for Touch Bar MacBook Pros That Refuse to Boot
Since it's been revealed that Apple chose to use a soldered down, non-removable SSD in its 13-inch and 15-inch Touch Bar MacBook Pros, it's natural for users to wonder about the fate of their data in the event of a fault that requires a logic board replacement.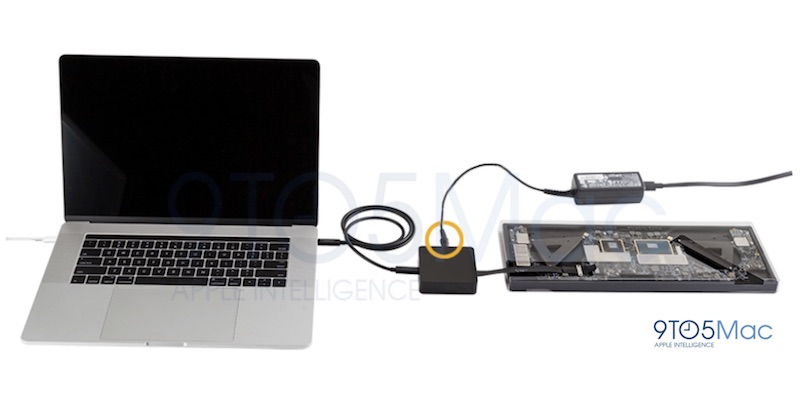 Fortunately it appears as if Apple has a proprietary in-house tool to rescue stored user data when disaster strikes. 9to5Mac reports that a dedicated port on the logic board allows Apple staff to attach the recovery tool once the board's been removed from the chassis. The tool then transfers the data from the SSD to a working MacBook Pro's drive via one of its USB-C ports.

All indications are that users won't be able to get their hands on this recovery tool, as it's only available to Apple support staff for emergency use when a laptop sent in for repair won't boot.


Discuss this article in our forums