Mac Rumors powered by MacRumors_p2


Apple's Thailand Website Honors King Bhumibol Adulyadej's Death
Apple has made its Thai website black and white to honor the death of Thailand's king Bhumibol Adulyadej, who passed away last week at the age of 88. Bhumibol Adulyadej had served as the ninth monarch of Thailand since 1946, making him the world's longest-serving head of state at the time of his death ahead of Queen Elizabeth II.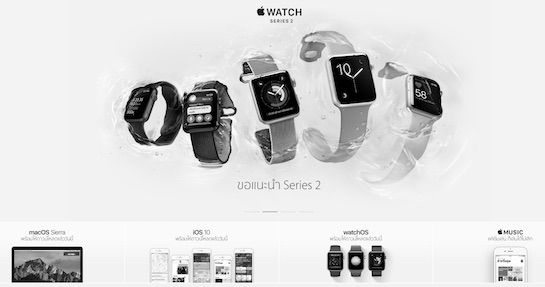 The monochrome website reflects Thai citizens who have dressed in pure black or black and white to mourn the loss of Bhumibol Adulyadej, who was a highly revered figure in the country. Thai TV stations have also provided footage of the king in black and white, colors that represent grief and purity respectively in the country.


Discuss this article in our forums



Macy's Becomes First U.S. Department Store With Dedicated Apple Section
Macy's today opened a new hub dedicated to Apple products at its flagship Herald Square store in Manhattan, becoming the first U.S. department store with a shopping area devoted to the brand, reports The Associated Press.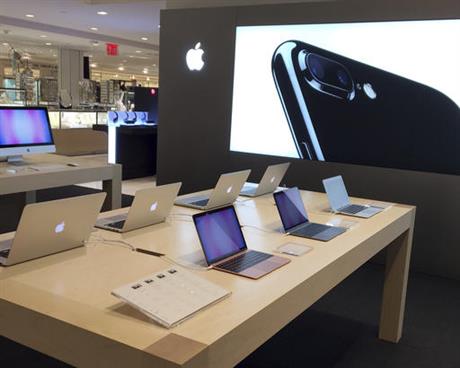 The store-within-a-store concept, similar to those found in Best Buy and Walmart stores, has four light wood tables featuring a wide range of Apple products, including the Apple Watch, iPhones, iPads, iMacs, and MacBooks.
"This is one of the most sought-after products," Terry Lundgren, the outgoing CEO of Macy's, told The Associated Press. "We really cater to women better than most retail stores do. I do think that we are going to end up creating a business that is more female-friendly.
Macy's new Apple partnership, in the works for years, comes as the department store chain aims to reverse six straight quarters of declines for a key sales measure. Macy's is collaborating with other brands to create a so-called mini-mall.

The dedicated Apple section, located near the main 34th Street entrance, will be densely staffed to accommodate the 35,000 to 40,000 customers, and up to 75,000 during the holidays, that visit Macy's Herald Square location each week.


Discuss this article in our forums



Tim Cook Confirms Yokohama Facility in Japan Will Be Completed by December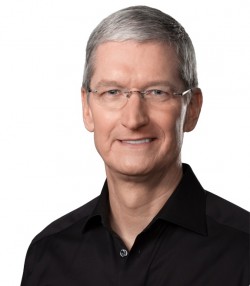 While on a trip that's taken him to Shenzhen, China and Nintendo's offices in Kyoto, Japan, Apple CEO Tim Cook today met with Japanese Prime Minister Shinzo Abe discussing topics related to the importance of the country in Apple's ongoing market strategy. Specifically, Cook was said to confirm that an advanced R&D center in Yokohama was on track to complete construction by December (via Xinhua).

The Yokahama facility has been two years in the making, and was originally reported to "center around health." During the meeting, Cook said he and Abe discussed "doing great things together," and reiterated "how important the country is to Apple."

"We talked about the future and doing great things together. I shared with prime minister Abe our love for Japan and how important the country is to Apple," Cook, who is currently on a tour of Asia, was quoted as saying at the prime minister's office following their meeting.
Abe said that he hopes Apple will continue to generate relationships with other companies and manufacturers in Japan, in order to contribute to the overall technological boom in the country. On the same topic, Cook mentioned that Apple is aware of "a number of manufacturers of all sizes" that could result in a mutually beneficial partnership moving forward.

After the original announcement in 2014, Abe described the upcoming Apple facility as "among the largest in Asia," where Apple plans to "conduct the most advanced research and development in Japan." According to sources near the site's development, Apple's plans for Yokohama "are evidence the maker of the ubiquitous iPhone has plans connected to Japan that extend well beyond just end user sales."


Discuss this article in our forums



Doubt Cast on 'Dash' Developer's Defense Against Apple's Claim of Review Fraud [Updated]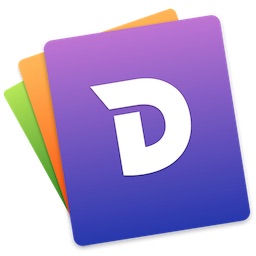 Last week, popular API documentation browser Dash was removed from the App Store after Apple accused the app's developer of "fraudulent conduct," including almost 1,000 fraudulent reviews detected across two accounts and 25 apps.

The two accounts were linked together by common credit card, bank account, developer ID login, and bundle ID, according to iMore.

Dash developer Bogdan Popescu responded with his side of the story the next day, claiming the secondary account exists because he helped a relative get started by paying for her Apple Developer Program Membership using his credit card.
What I've done: 3-4 years ago I helped a relative get started by paying for her Apple's Developer Program Membership using my credit card. I also handed her test hardware that I no longer needed. From then on those accounts were linked in the eyes of Apple. Once that account was involved with review manipulation, my account was closed.
Popescu said he "was not aware" his developer account was linked to another until Apple contacted him two days after removing Dash from the App Store.

However, the developer community has presented compelling evidence suggesting otherwise -- which we present as speculation.

Earlier this week, developer Steven Troughton-Smith appeared to have discovered the secondary account, belonging to Mihaela Popescu. A cached iTunes page shows a list of 19 apps belonging to this account, tied to the same com.kapeli bundle identifier, all of which have since been removed from the App Store.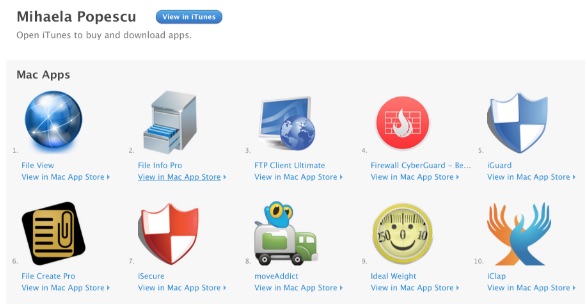 MacRumors forum member frumpsnake dug further and discovered some of those apps were at one time promoted on his website, including iGuard and moveAddict. Kapeli, the name of Bogdan's company, also tweeted about moveAddict, and there is even a moveAddict press release tied to his name.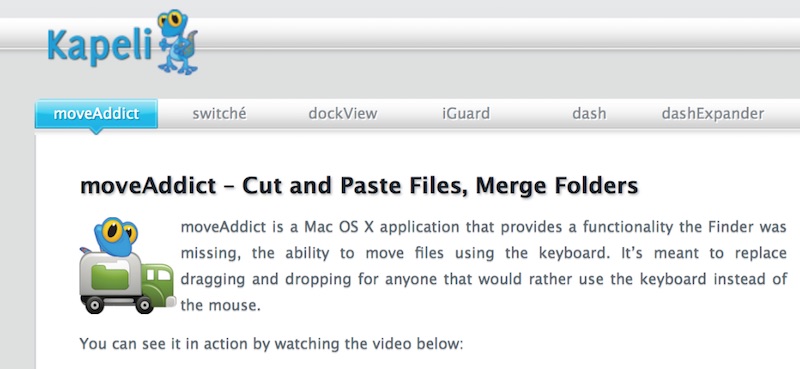 A cached version of Bogdan's website shows moveAddict and iGuard


From the press release:
Bogdan Popescu, a Software Engineering student at Coventry University, took this as a challenge from Apple - moveAddict is the result of one month's work.
MacRumors reader architect1337 subsequently discovered the screenshot file below, which has a date of Sunday, January 12, 2014, belongs to a user called "bogdan."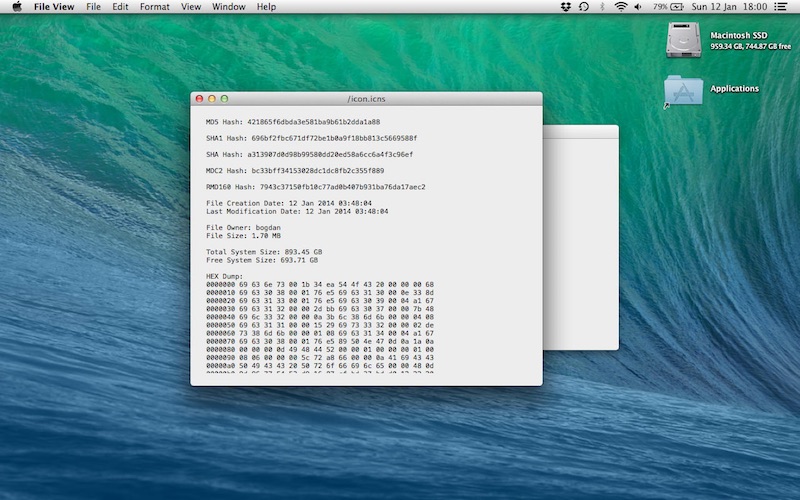 Select the next image. We can examine the image and see the file owner is a user called 'bogdan'. This would indicate that when these screenshots were taken, a user called 'bogdan' owned files on that mac and created this file on this date (creation date).

I'm sure there are circumstances where the original author gave all his old software to Mihaela and that she continued to sell and update the entry (on this site) for his (and perhaps others) software.
Apple had agreed to reinstate Dash on the App Store if Bogdan agreed to acknowledge fraudulent activity occurring between the two linked accounts, but he refused. Apple then commented on the matter publicly, at which point Bogdan disclosed a private phone call with the company, so it's unclear if that offer still stands.

Update: Bogdan Popescu has provided his side of the story in a statement given to iMore, explaining that the secondary account belonged to his mother and that he had transferred over some apps to focus his attention on Dash.

(Thanks, Alastair!)


Discuss this article in our forums



Apple Releases Safari Technology Preview 15 With Bug Fixes and Feature Tweaks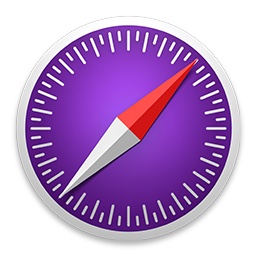 Apple today released another update for Safari Technology Preview, the experimental browser Apple first introduced in March of 2016. Apple designed the Safari Technology Preview to test features that may be introduced into future release versions of Safari.

Safari Technology Preview release 15 includes bug fixes and updates for fetch API, JavaScript, CSS, web APIs, Web Inspector, media, accessibility, URL handling, and Safari Extensions.

Starting with release 14, Safari Technology Preview includes regular updates and bug fixes for Safari's WebDriver implementation.

The Safari Technology Preview update is available through the Software Update mechanism in the Mac App Store to anyone who has downloaded the browser. Versions are available for developers running both macOS Sierra and OS X El Capitan. Full release notes for the update are available on the Safari Technology Preview website.

Apple's goal with Safari Technology Preview is to gather feedback from developers and users on its browser development process. Safari Technology Preview can be run side-by-side with the existing Safari browser and while designed for developers, it does not require a developer account to download.


Discuss this article in our forums



Adobe Releases Critical Security Update for Flash Player on Mac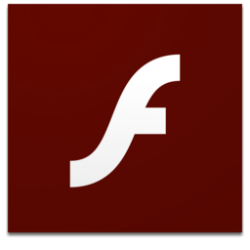 Adobe has released security updates for Flash Player that address critical vulnerabilities that could put Mac users at risk.

Flash Player version 23.0.0.162 and earlier, Flash Player Extended Support Release version 18.0.0.375 and earlier, and Flash Player for Google Chrome version 23.0.0.162 and earlier are affected on macOS Sierra and OS X.

Mac users should update to the latest Flash Player version through the built-in update mechanism, or by visiting the Adobe Flash Player Download Center.

Mac users running Flash Player 11.3.x or later who have selected the option to "allow Adobe to install updates" will receive the update automatically. Likewise, Google Chrome will automatically update Flash Player to version 23.0.0.185.

Safari on macOS Sierra deactivates Flash by default, only turning on the plug-in when user requested. Chrome, Firefox, and most other modern web browsers also have web plug-in safeguards in place due to repeated security risks.

Similar critical security updates were issued in March, for example, while Adobe released an "emergency" Flash Player security update in April to address ransomware attacks affecting Flash-based advertisements on Mac and other platforms.

Ransomware is a type of malware that encrypts a user's hard drive and demands payment in order to decrypt it. These type of threats often display images or use voice-over techniques containing instructions on how to pay the ransom.

The latest vulnerabilities, discovered by Palo Alto Networks, Trend Micro, Tencent, and other researchers, could lead to nondescript "code execution." Adobe gave the Flash Player updates its top priority rating, meaning that users should update immediately.

(Thanks, rshrugged!)


Discuss this article in our forums



Western Digital Announces Redesigned My Passport Portable Hard Drives
Western Digital yesterday refreshed its popular portable and desktop hard drive range with a more colorful line-up and increased capacities.

As part of a "reimagined" design that WD says better reflects how data is now "much more of a personal commodity", the company's portable USB 2.0/3.0 My Passport drives are available in six vivid colors – Black, Yellow, Red, White, Orange and Blue. The Black color is available pre-formatted for Mac systems, while all the others need reformatting to HFS + Journaled Mac to work with Apple hardware.




The My Passport drives can be had in 1TB ($79.99), 2TB ($94.99), 3TB ($129.99), and 4TB ($139.99) storage capacities.

Meanwhile, the company's redesigned My Book USB 3.0 desktop storage solution will soon be available in 3TB ($129.99), 4TB ($129.99?), 6TB ($199.99), and 8TB ($249.99) capacities, and is compatible with Mac and Windows systems out of the box.

All the WD drives come with an Auto backup schedule feature as part of the Time Machine-compatible WD Backup software, as well as password protection, 256-bit AES hardware encryption tools, and a two-year warranty.

In conjunction with the new HD drives, for the first time Western Digital also announced a range of internal SSD drives for desktop and laptop PC computers.


Discuss this article in our forums



Apple Announces New R&D Center in Shenzhen, China to Attract Software Developers
Apple announced tonight that it would open a new research and development center in Shenzhen, China, continuing attempts to boost its presence in the country, reportsReuters. The move comes a couple weeks after Apple opened a Beijing R&D center, which was announced in August.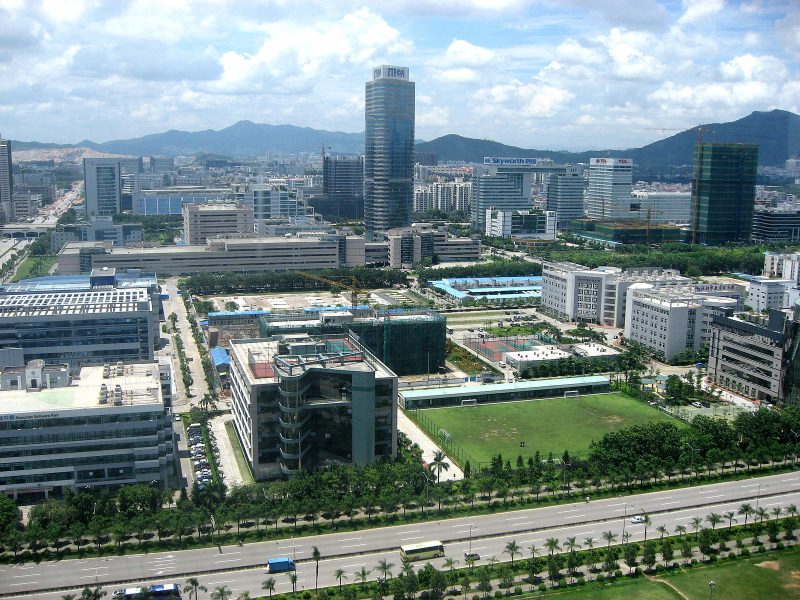 Shenzhen's High-Tech Industrial Park, Photo by Brucke Osteuropa


Cook announced the new Shenzhen plan during a meeting with officials from the city. The Apple CEO is reportedly attending a "nation-wide innovation" event.

"We are excited to be opening a new Research and Development center here next year so our engineering team can work even more closely and collaboratively with our manufacturing partners," Cupertino-based Apple spokesman Josh Rosenstock said in emailed comments.
Apple is interested in attracting talented software developers in Shenzhen to its platform. The Cupertino company told Reuters that the new Shenzhen and Beijing centers are aimed at "strengthening relationships" with local partners and universities across the country.

The new centers are also seen as the company's response to concern about its future in China, where consumers are opting for low-cost alternatives to the iPhone. Additionally, Apple has experienced a number of road blocks in its China plans, including the closure of the iTunes and iBooks stores.

Apple has also set up R&D centers in Japan, Israel and the U.K, and is reportedly planning similar centers in Canada, India, Vietnam and more.


Discuss this article in our forums



Google Chrome 55 Will Have Memory-Optimization Features for Faster Browsing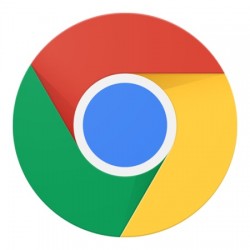 Google has announced that an update coming to its website browser, Chrome, will include an upgraded JavaScript engine to aid in reducing the memory usage on websites that were programmed using JavaScript (via CNET).

Planned for launch on December 6, Chrome 55 will see performance improvements predominantly if a device doesn't have much memory to start with (such as low-cost smartphones), and if a user runs Chrome with multiple tabs or other apps open at the same time.

Google's V8 JavaScript engine team said it has "significantly reduced the memory footprint of several websites," helping to improve performance on the browser. These websites include The New York Times, Reddit, YouTube, and others, and were all picked to gauge Chrome's specific enhanced performance features. The team discovered that Chrome used a total of 50 percent less of a device's RAM on average in comparison to Chrome 53, which updated in September to emphasize HTML5 content over Adobe Flash.

Most noticeably, the average V8 heap memory consumption of the mobile New York Times benchmark reduced by about 66%. Overall, we observed a 50% reduction of average V8 heap size on this set of benchmarks.

Another optimization introduced recently not only reduces memory on low-memory devices but beefier mobile and desktop machines. Reducing the V8 heap page size from 1M to 512KB results in a smaller memory footprint when not many live objects are present and lower overall memory fragmentation up to 2x. It also allows V8 to perform more compaction work since smaller work chunks allow more work to be done in parallel by the memory compaction threads.
As it moves forward with more updates to the web browsing software, the focus for the Chrome team appears to be on entry-level devices that have between 512MB and 1GB of RAM.

Still, users who are conscious about performance issues with multiple tabs and apps open -- or who own a system with a lot of memory -- are likely to see less of a difference with Chrome 55. Chrome is available to download for iOS, Mac, Windows, and Linux systems, and users should see the new performance-enhanced update on December 6.


Discuss this article in our forums



Spotify Free Desktop Users Facing Malware-Filled Ads on Mac and Windows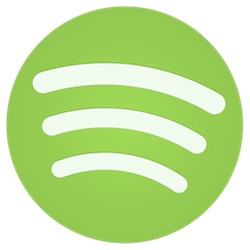 A few reports coming in over the past day describe occurances where Spotify's free streaming service on desktop computers is pushing malware-filled advertisements to users without their input.

According to a user posting on Spotify Community, the malware causes ads to launch "and keep on launching" the computer's default browser to different sites lined with viruses (via The Next Web). Multiple macOS and Safari users have confirmed the issue to be happening on Apple systems.

There's something pretty alarming going on right now with Spotify Free. This started a several hours ago. If you have Spotify Free open, it will launch - and keep on launching - the default internet browser on the computer to different kinds of malware / virus sites. Some of them do not even require user action to be able to cause harm.

I have 3 different systems (computers) which are all clean and they are all doing this, all via Spotify - I am thinking it's the Ads in Spotify Free. I hope this has been noticed and Spotify staff are fixing it - fast. But it's still puzzling something like this can actually happen.
It's not clear yet what's causing the issue, but multiple confirmations of its connection with Spotify Free have surfaced on Twitter, with users reporting that malware ads have appeared on both Mac and Windows platforms. Spotify has responded to a few users on Twitter and appears to be looking into the issue, but has yet to make an official announcement.

One Mac user was running OS X El Capitan 10.11.6 on a mid-2014 MacBook Pro when the ads in Safari began popping up.





Since no official fix for the problem has come from the company, many users are resorting to simply uninstalling the free Spotify player from their desktop for the time being. The streaming service faced a similar issue five years ago, where advertisements popped up on Windows machines and installed fake antivirus software onto the computer.

Spotify eventually commented on the problem, saying "we sincerely apologize to any users affected. We'll continue working hard to ensure this does not happen again and that our users enjoy Spotify securely and in confidence."


Discuss this article in our forums



Feral Announces Open World Action Game 'Mad Max' is Coming to the Mac
Feral Interactive announced today that the popular open world, third-person action game Mad Max is coming to the Mac on October 20, 2016.

Originally developed by Avalanche Studios and published by Warner Brothers Interactive Entertainment, the game features an original story set within the universe of Mad Max.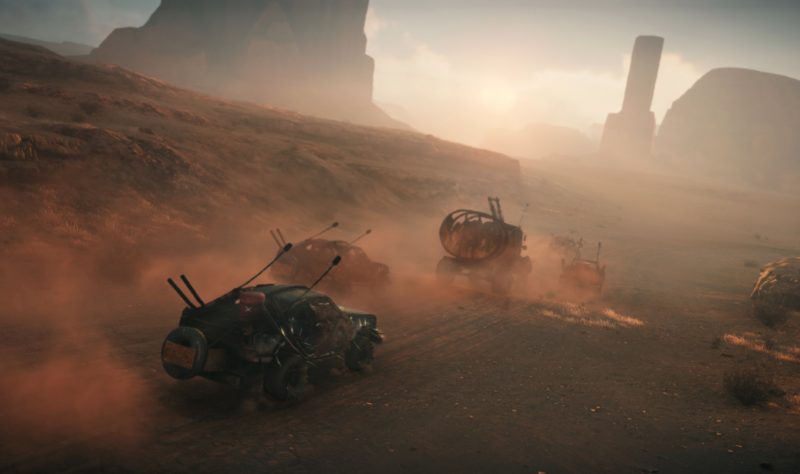 Players take the role of lone warrior Max and must fight for survival against The Wasteland's savage factions by engaging in melée combat and vehicular combat.

Following the theft of his Interceptor, Max teams up with the gifted mechanic Chumbucket to build the ultimate survival vehicle, the "Magnum Opus". Players can design, customize and upgrade their vehicle by choosing from different car chassis and a myriad of upgrades including mounted weapons, armor and engines in order to escape to the Plains of Silence.

As they navigate The Wasteland, gamers will encounter a huge variety of enemies, in a gigantic post-apocalyptic open-world with a range of immersive locations, many of them remnants of the world before the apocalypse.
Originally debuting on console and PC last year, Mad Max was praised by reviewers for its car combat mechanics and graphics, although some criticized the story as well as the melee combat's more repetitive elements.

The minimum system requirements for Mad Max are an Intel i5 3.2 GHz CPU with at least 8GB RAM, 2GB or better graphics card, and Mac OS X 10.11.6 or later. The game also requires an NVIDIA 680 or AMD R9 290 series graphics card or better.

Further information is available at Feral's mini-site for the game. 


Discuss this article in our forums



Candle From Twelve South Promises 'New Mac' Scent
Popular accessory maker Twelve South has come out with a line of merchandise to promote the brand, ranging from T-shirts and cups to a candle that's been causing quite a stir on the Internet over the last couple of days.

Made from soy wax, Twelve South's candle promises to deliver a "New Mac" smell, as in the smell you get when you take a whiff of a freshly opened and unboxed MacBook Pro, MacBook Air, or other Mac product.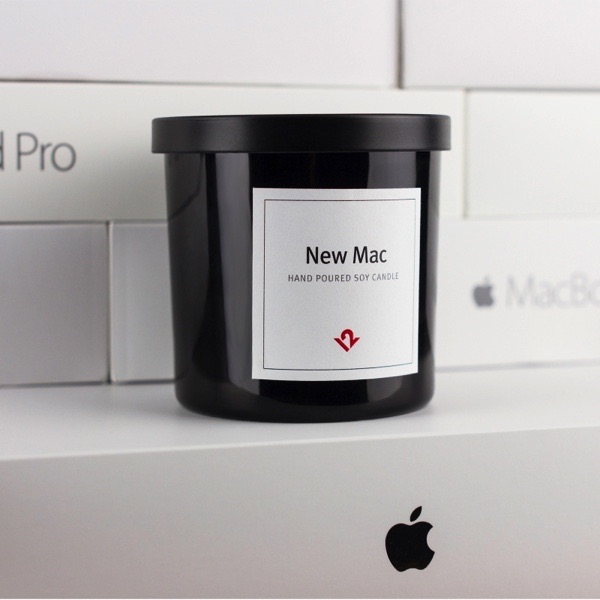 According to Twelve South, the "New Mac" candle features notes of mint, peach, basil, lavender, mandarin, and sage, which somehow magically combine to mimic the smell of a new Mac.
If you think you've seen everything, here's a new one... Ever open up a new Mac box and smell it? (or is that just us?) We took that scent - and literally bottled it. Meet the New Mac Soy Candle. No kidding. It's kind of awesome.
Twelve South is pricing its New Mac candle at $24, and it's been so popular with Apple enthusiasts that it's temporarily sold out. The company expects to have more available for purchase later this month.

Twelve South's merchandise page also features a water bottle, coffee mug, t-shirt, drink cooler set, and hat, all ranging in price from $14 to $29.
Discuss this article in our forums



Adobe Unveils Photoshop and Premiere Elements 15 for Mac
Adobe today released new versions of Photoshop Elements and Premiere Elements, its affordable photo and video editing software aimed at consumers. Both Photoshop and Premiere Elements include new tools and enhancements to existing capabilities to make the photo and video editing experience even more streamlined and simple.

Photoshop Elements includes a new Transform tool that's able to turn frowns into smiles, adjust squinting eyes, and make other quick, easy adjustments to photos in a matter of minutes. Filters have been improved and can be layered and edited more simply, and there's a new Smart Tags system that scans images for content and makes it easier to find them based on subjects like cats, dogs, sunsets, birthdays, people, and more. Search using multiple terms is also available.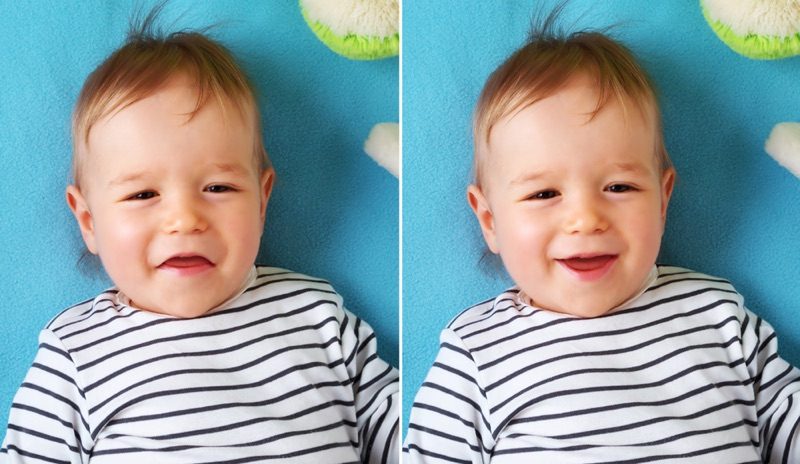 For those who are new to the photo editing process, Photoshop Elements has a range of new Guided Edits to do things like add text elements to photos, layer multiple effects, add motion blur behind subjects, turn photos into paintings with texture and color, and create custom frames.



On touch screen devices, which pertains to Windows machines, there are new options for using the Organizer and Quick Edit with touch-based gestures, an improvement also included in Premiere Elements. Both Premiere and Photoshop Elements also include integration with Facebook, YouTube, and other social networks to make it faster to share videos and photos.

Premiere Elements features a simplified search tool to quickly locate video content you want to work with, and there's a new tool for clearing haze from landscape shots for clearer video. As with Photoshop Elements, Premiere Elements includes new Guided Edits, including one that allows users to apply effects across multiple clips or an entire movie.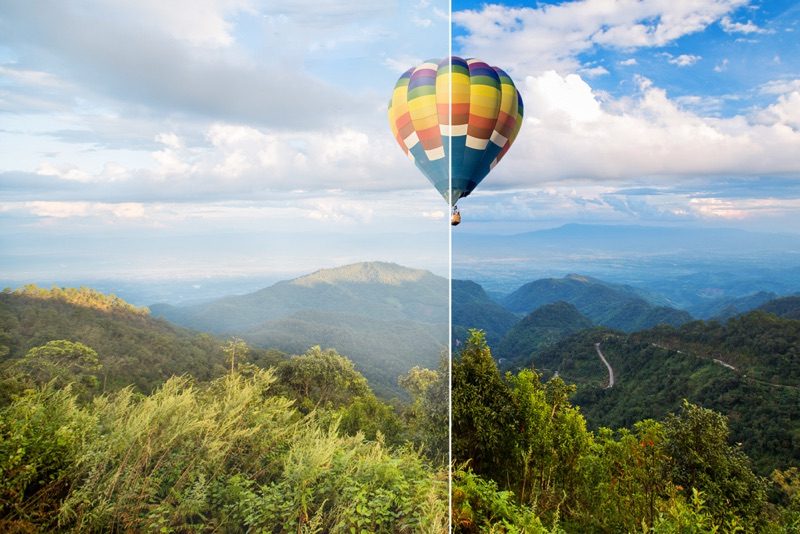 Face detection allows Favorite Moments to automatically locate the people in your videos to bring them to the front and center, a feature that's also new to Pan and Zoom and Smart Trim, enhancing the functionality of these tools. A new music remix feature lets users pick a music file that can be automatically rematched to the length of the movie, and there's a tool for creating dynamic collages from photos and videos.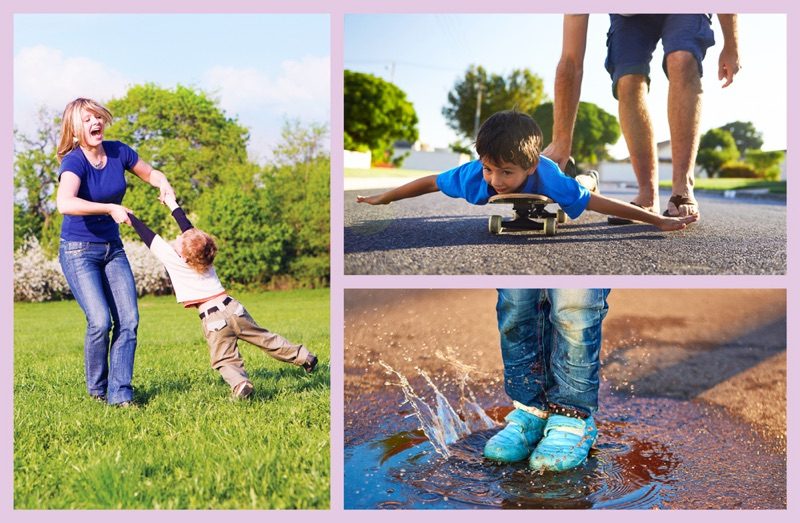 Photoshop Elements 15 and Premiere Elements 15 for Mac and Windows can be purchased from Adobe's website for $99.99 each. Bundles are available for $149.99, and existing users can upgrade for $79.99 for one product or $119 for the bundle.


Discuss this article in our forums



Apple Moves Q4 2016 Earnings Call to October 25 Due to Scheduling Conflict
Apple today updated its investor relations page to note that the company's earnings report for the fourth fiscal quarter (third calendar quarter) of 2016 has been moved to Tuesday, October 25 due to a scheduling conflict.

As announced last week, Apple originally had scheduled the call for Thursday, October 27. It is not clear what conflict has arisen that is causing the meeting to be moved to a new date.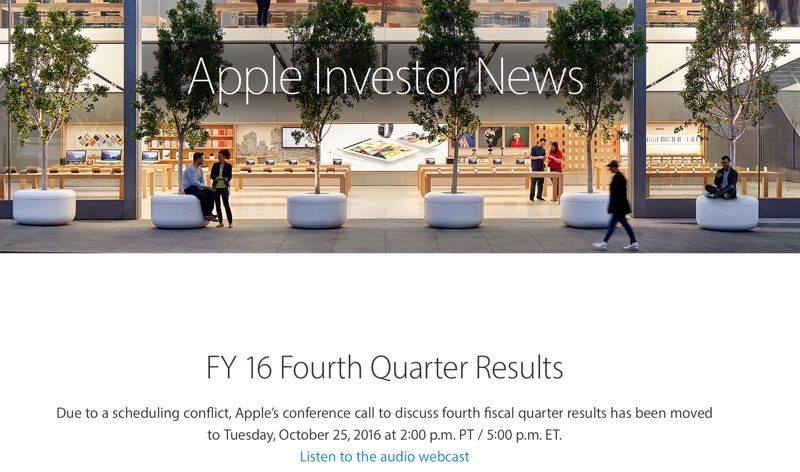 Apple's 4Q 2016 earnings report will provide a look at initial iPhone 7 and iPhone 7 Plus sales, giving us our first hint at how well the two devices have sold compared to the iPhone 6s and the iPhone 6s Plus.

Apple's guidance for the fourth quarter of fiscal 2016 includes expected revenue of $45.5 to $47.5 billion and gross margin between 37.5 and 38 percent, well below the revenue of $51.5 billion it saw in 4Q 2015.

Apple will release its quarterly earnings statement at 1:30 p.m. Pacific Time (4:30 p.m. Eastern Time), with a conference call to follow at 2:00 p.m. Pacific Time (5:00 pm. Eastern Time). MacRumors will provide live coverage of the results and the call.
Discuss this article in our forums



Photoshop and Office 2016 Stability Fixes in the Works for macOS Sierra Users
Following the release of macOS Sierra last month, the latest operating system has caused some compatibility and stability issues with Adobe Photoshop and Microsoft Office 2016 for Mac that both companies are working to resolve.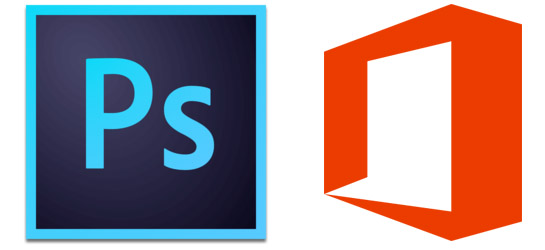 A growing number of users on Adobe's support community claim that Photoshop CC crashes when attempting to print projects after updating to macOS Sierra. Doug Thomson, for example, is unable to print to his Epson 7890, while some other Epson and Canon printer models appear to be affected.
Installed macOS Sierra and now Photoshop 15.5.1 crashes when attempting to print. Print dialogue opens and settings can be modified, but when attempting to print Photoshop crashes perhaps 9 out of 10 attempts. Most frustrating. I'm printing to an Epson 7890, but I have seen the same issue cited for Canon. Adobe support told me that Photoshop has not been tested on Sierra, but in reality Adobe has had Sierra for months and have even published known issues. I pay a ton of money for this thing to work and this nonsense from support is very annoying.
Adobe has since acknowledged the issue in a support document, noting that Photoshop CC version 2015.5 or earlier may crash while printing to some printers from Macs running macOS Sierra. Adobe said its engineers are working on a solution for a future update to Photoshop CC, as echoed by Adobe product manager Pete Green.

Adobe recommends users make sure their printer driver is up-to-date. "Just updating the driver may not work," said Adobe, adding that users "need to delete the driver, delete the printer, install the latest driver then install the printer." Adobe points towards an Apple support document on troubleshooting printers on Mac. If all else fails, Adobe recommends users print from Photoshop Lightroom in the meantime.

Separately, Microsoft has acknowledged that Office 2016 for Mac closes unexpectedly, or crashes, for some macOS Sierra users. The company's engineers are working with Apple to investigate and resolve the issue.

MacRumors reader Adam C. emailed us about his problems on macOS Sierra:
Office for Mac is causing me heaps of trouble. Computer hangs, and I can't even force quit the applications. Have to rudely switch off computer and restart.
Until a fix is released, a new support document suggests turning off "Auto Proxy Discovery" or "Automatic Proxy Configuration" as a possible workaround, if allowed by your personal or organization's network configuration.


Discuss this article in our forums



Apple's Second European Data Center Prepares for 2017 Opening in Foulum, Denmark
Earlier in the year, Apple announced that it would be spending $2 billion on two new data centers in Europe, with one located in Ireland and another in Denmark. New information has emerged today regarding the second data center in Denmark, which will be located in Foulum (via The Copenhagen Post).

Foulum is a small town outside of Viborg -- a larger a city in central Jutland, Denmark -- where the agricultural research facilities of Aarhus University are located. This will be helpful for Apple, since the company also recently announced a partnership with the Aarhus University on a new biogas research and development project.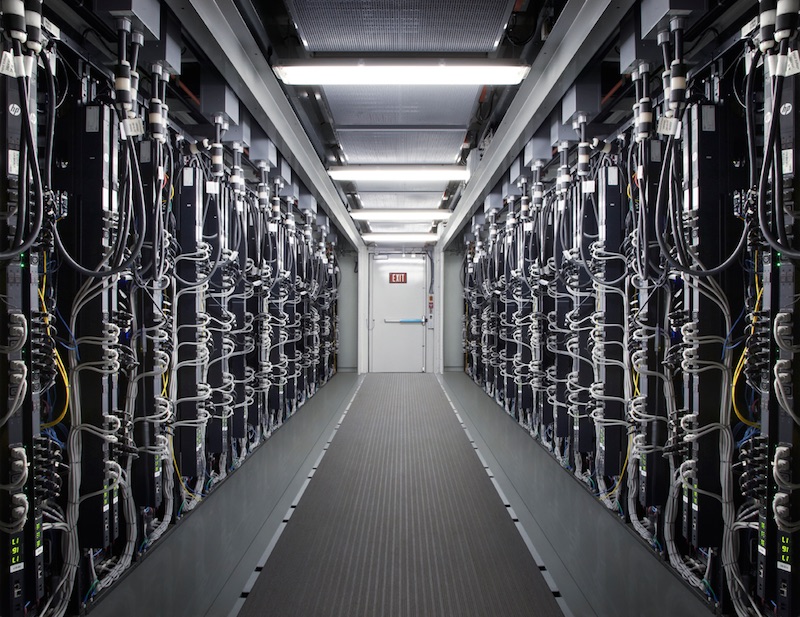 The research will look into how to convert biogas into electricity through the use of fuel cells, and the help of various agricultural waste materials provided by local farmers.

Foreign Minister Kristian Jensen said the new collaboration is "an excellent follow-on to Apple's billion investment in the data centre".

"The new partnership is a good example that [ministry investment organization] Invest in Denmark's targeted efforts to attract data centre investments to Denmark is producing excellent results. It also illustrates that data centre investors often wish to contribute to research into and the expansion of the renewable energy capacity in Denmark to the benefit of everyone," Jensen said in a statement.
At 6.3 billion kroner, the 166,000-square-meter data center is the "largest foreign capital investment in Danish history." Similar to the Irish data center, the one in Denmark will help power Apple's online services in Europe, including the iTunes Store, App Store, Apple Music, iCloud, and more. The current projections for the project prepare it for an operational launch date sometime in 2017, and construction is expected to continue through 2026.

Throughout 2016, Apple had a rough time preparing its data center in Ireland, facing multipleobjections to the facility's potential harmful ramifications for the nearby wilderness. In August, however, the Cupertino company finally got approval for its Galway County, Ireland data center. Apple's plan was to originally have the Irish data center up and running by early 2017, but since its first proposal in September 2015 and the ensuing blockades, it's expected that goal has been pushed further back.


Discuss this article in our forums



Tim Cook Tells Utah Tech Audience: Encryption 'Makes the Public Safe'
Apple CEO Tim Cook drew cheers from a Salt Lake City audience on Friday as he reiterated the company's unwavering commitment to encryption and privacy protections for its customers, according to local media reports.

The comments were made during a Q&A session at the yearly meeting of the Utah Technology Council (UTC), a trade and advocacy group representing more than 5,000 technology and life-sciences companies across the U.S. state. The 55-year-old CEO was invited along with Utah senator Orrin Hatch to take the stage at the Grand America Hotel and field questions from a public audience.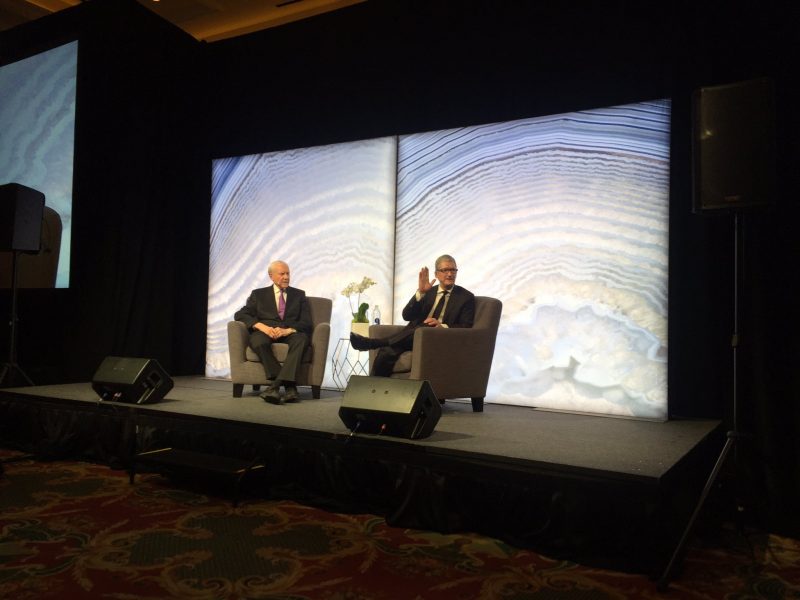 Tim Cook in Q&A with senator Orrin Hatch


Calling encryption "one of the biggest issues we face," the CEO noted that most iPhone users have more personal data on their phones than in their homes. "Encryption is one of the things that makes the public safe," he said. "We feel we have a responsibility to protect our customers."

"We believe the only way to protect both your privacy and safety from a cyberattack is to encrypt," Cook told about 1,400 industry executives, tech workers and Apple fans. "We throw all of ourselves into this and are very much standing on principle in this."
Cook was responding to questions regarding the lingering impact of Apple's dispute with the FBI over the agency's demand that it build a "back door" into its software, following the use of a locked iPhone by the primary suspect in the San Bernardino mass shooting last December.

Apple refused to comply with the request from the federal agency, which dropped its pursuit of the company when investigators apparently discovered another way to retrieve the data on the suspect's phone.





During the Q&A session, Cook also talked up the emerging field of augmented reality and underscored the importance of digital photo technology in preserving personal memories, which led him onto the subject of Apple's co-founder, Cook's late friend and colleague, Steve Jobs.

The CEO spoke fondly of keeping the former chairman's office intact at the company's Cupertino campus in California, where Jobs' personal knickknacks remain in place five years after his death from pancreatic cancer at the age of 56.

"His spirit will always be the DNA of the company," said Cook. "Jobs' vision was to make the best products that enrich people's lives. Lots of things will change with Apple, but that will never change."

Note: Due to the political nature of the discussion regarding this topic, the discussion thread is located in our Politics, Religion, Social Issues forum. All forum members and site visitors are welcome to read and follow the thread, but posting is limited to forum members with at least 100 posts.


Discuss this article in our forums



Apple Opening R&D Center in Zhongguancun, China's 'Silicon Valley'
Apple has set up its first research and development center in China in Zhongguancun Science Park, according to a statement released by the Zhongguancun Park Management Committee (via DigiTimes).

Zhongguancun is a technology hub situated in the Haidian District in northwestern Beijing and is very well known in China. Often referred to as "China's Silicon Valley", the area has gathered nearly 20,000 technology enterprises since its emergence in the 1950s. The hub has many local prestigious academy affiliations, and is home to research centers for several global tech companies, including Google, Intel, AMD, Sony, and Microsoft.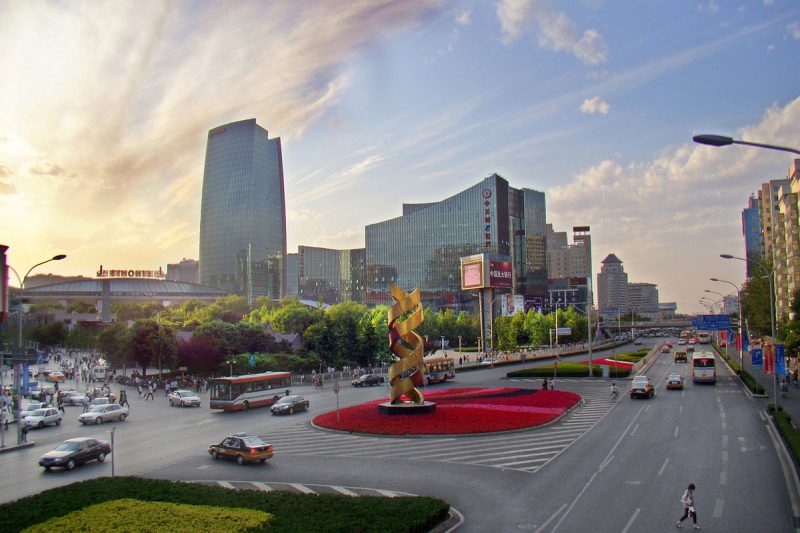 Zhongguancun main street and plaza in northwestern Beijing, China.

.
Apple's new R&D center in Zhongguancun has reportedly registered a capital of $15 million, with total investment likely to reach $45 million in the future, according to the park's press release. The center will employ a total of 500 staff and focus on the development of "computer software and hardware products, communication, audio and video devices, as well as advanced technologies for consumer electronics products and the information industry".

The R&D facility is expected to complete in 2016 and to be used to integrate Apple's engineering and business teams to increase regional sales and services, according to media reports in China.

The news comes on the heels of Apple CEO Tim Cook's announcement last month during a visit to China that an R&D center would be coming to the country "by the end of the year".

The move has been seen as a response to the iPhone's dwindling returns in the country as consumers opt for low-cost alternatives available on the Chinese market. Apple has also experienced a series of setbacks in the region this year, including the closure of the iTunes and iBooks store and a number of lawsuits that have prevented it from being able to focus on gaining traction in the country's lucrative mobile segment. Although once Apple's second largest market in the world, the company announced during July's earnings report that its revenue in China had dropped 33 percent year-over-year.

Apple has set up similar R&D centers in Japan, Israel, and the UK, and is said to be planning similar facilities in Canada, India, Indonesia and Vietnam to take advantage of local resources.


Discuss this article in our forums



Apple CEO Tim Cook to Field Questions at Utah Tech Tour With Senator Orrin Hatch
Apple CEO Tim Cook will participate in a Q&A session with U.S. senator Orrin Hatch this Friday, as part of the senator's Utah Tech Tour (via AppleInsider).

The event is being held to highlight the state's technology community, and the Apple chief is scheduled to give a short address before taking questions from Hatch and members of the public. An online form has also been set up for submitting questions for possible inclusion in the Q&A.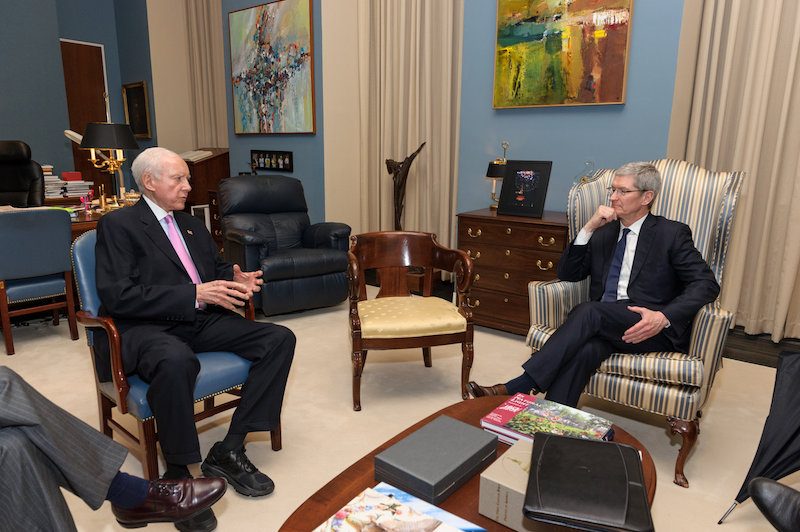 It's not clear what topics will be up for discussion during the event, although Apple's run-in with the government over encryption and privacy issues following the San Bernardino shooting case is likely to be on the agenda.

Senator Hatch serves as the Chairman of the Senate Republican High-Tech Task Force, and in April he invited members of the Senate to a special Q&A session with one of the lawyers Apple hired to head its legal team during its dispute with the FBI.

The Utah Tech Tour takes place at the Grand America in Salt Lake City, from 5.30pm to 7pm MDT on Friday, September 30. The event is open to the public. Tickets of limited availability can be ordered online via the Utah Tech Tour website.

Note: Due to the political nature of the discussion regarding this topic, the discussion thread is located in our Politics, Religion, Social Issues forum. All forum members and site visitors are welcome to read and follow the thread, but posting is limited to forum members with at least 100 posts.


Discuss this article in our forums



Apple Releases Safari Technology Preview 14 With New Emoji Support and Fixes for WebDriver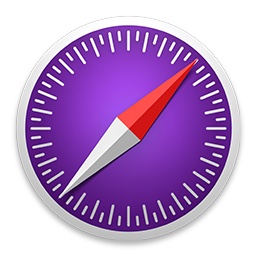 Apple today released another update for Safari Technology Preview, the experimental browser Apple first introduced in March of 2016. Apple designed the Safari Technology Preview to test features that may be introduced into future release versions of Safari.

Safari Technology Preview release 14 includes bug fixes and updates for Safari Extensions, Custom Elements, Fetch, JavaScript, Web APIs, Apple Pay, and Web Inspector. Starting with release 14, Apple says Safari Technology Preview will include regular updates and bug fixes for Safari's WebDriver implementation. Today's update also adds support for new emoji group candidates.

The Safari Technology Preview update is available through the Software Update mechanism in the Mac App Store to anyone who has downloaded the browser. Versions are available for developers running both macOS Sierra and OS X El Capitan. Full release notes for the update are available on the Safari Technology Preview website.

Apple's goal with Safari Technology Preview is to gather feedback from developers and users on its browser development process. Safari Technology Preview can be run side-by-side with the existing Safari browser and while designed for developers, it does not require a developer account to download.
Discuss this article in our forums