Mac Rumors powered by MacRumors_p2


Apple and Croma Partnering to Test Store-Within-a-Store Locations in India
India-based consumer electronics chain Croma has announced a new partnership with Apple to introduce a few store-within-a-store locations in the country. Croma will host the Cupertino-based company's products at six of its retail locations as a test for the partnership, with hope to expand in the future (via The Economic Times).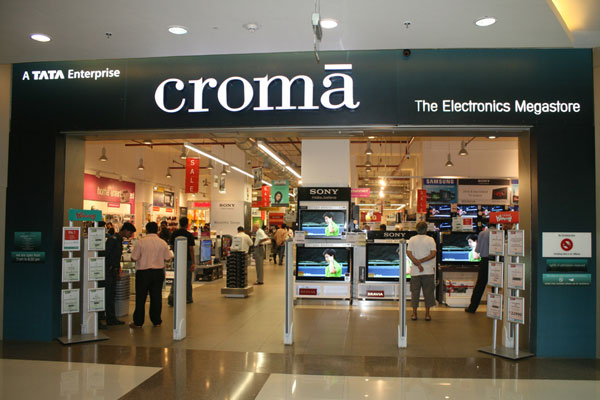 "We are proud to partner Apple to launch the Apple Store in India and extremely bullish about it," said Avijit Mitra, chief executive officer of Infiniti Retail, which owns Croma. "These stores will be modeled on the global design and will offer the best experience to consumers, showcasing the entire range of Apple products."
Five of the Croma locations introducing Apple support will be in Malad, Juhu, Oberoi Mall, Phoenix Mall and Ghatkopar, all located in Mumbai. The sixth, in the city of Bangalore, will be found at the Croma location in Jayanagar. All of the locations are expected to open by November 11 and will be between 400 and 500 square feet in size.

Due to India's strict real estate investment laws for foreign companies, Apple has yet to build one of its own full retail stores in the country, so the Croma partnership gives it a good opportunity to get a foothold in India's retail space without needing to build an entire location of its own. Apple CEO Tim Cook recently discussed expansion possibilities with India's Prime Minister Narendra Modi, including new manufacturing plants, Apple Pay, and the upcoming release of the iPhone 6s and iPhone 6s Plus in the country, on October 16.

MacRumors Giveaway: Win a Deluxe Laptop Daypack from Duluth Pack
For this week's giveaway, we've teamed up with Duluth Pack to give one lucky MacRumors reader a chance to win one of the company's Deluxe Laptop Daypacks. Made of a rugged canvas, the Deluxe Laptop Daypack includes leather accents for better durability and resistance to wear, and it has adjustable leather shoulder straps for comfort.

There's a big pocket on the outside for holding things like cords, smartphones, and other small accessories, and there are dividers within that pocket to keep things organized. Inside, there's a padded laptop sleeve that's able to hold a laptop that's up to 15 inches high and 16 inches wide, which is plenty of room for all of Apple's laptops, up to the 15-inch Retina MacBook Pro.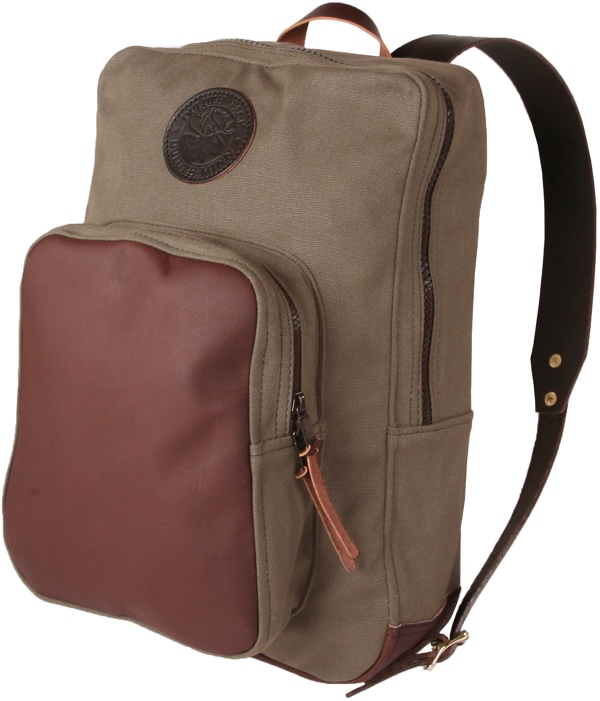 The Deluxe Laptop Dayback is a good-sized bag that's going to hold a ton of stuff along with a laptop. It measures in at 18 inches tall by 14 inches wide, and it comes with a lifetime warranty that covers all craftsmanship and hardware used in its construction.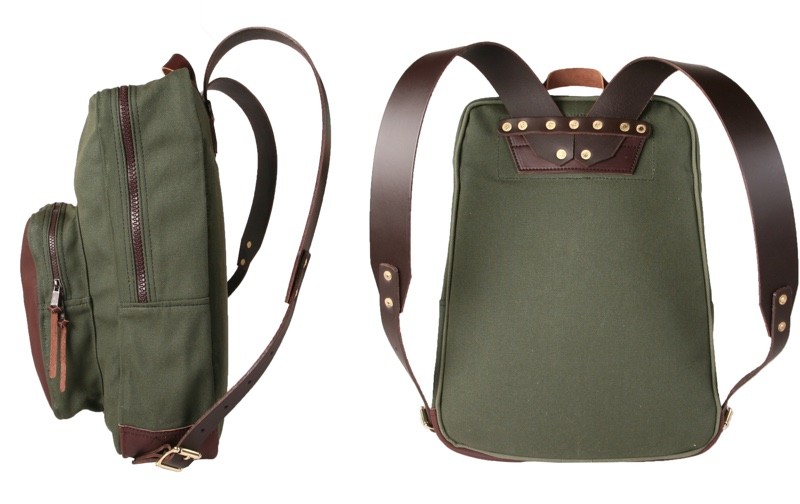 Duluth Pack's Daypacks are available in a wide range of colors, from traditional shades of black and brown to brighter colors like red, pink, and tangerine. The Deluxe Laptop Daypack is priced at $275, but Duluth also offers other Daypacks, bags, and briefcases at lower prices.




One MacRumors reader will win a Duluth Deluxe Daypack in the color of their choosing. To enter to win, use the Rafflecopter widget below and enter an email address. Email addresses will be used solely for contact purposes to reach the winner and send the prize.

You can earn additional entries by subscribing to our weekly newsletter, subscribing to our YouTube channel, following us on Twitter, or visiting the MacRumorsFacebook page. Due to the complexities of international laws regarding giveaways, only U.S. residents who are 18 years of age or older are eligible to enter.



a Rafflecopter giveaway

The contest will run from today (October 9) at 12:15 p.m. Pacific Time through 12:15 p.m. Pacific Time on October 16. The winner will be chosen randomly on October 16 and will be contacted by email. The winner has 48 hours to respond and provide a shipping address before a new winner is chosen. The prize will be shipped to the winner for free.

TextExpander 5 Updated to Fix Crashing on OS X El Capitan and Other Bugs
Smile Software has released TextExpander 5.1.2 with a fix for OS X El Capitan-related crashing on launch and other minor bug fixes and improvements. The update is free for all users running TextExpander 5 or later.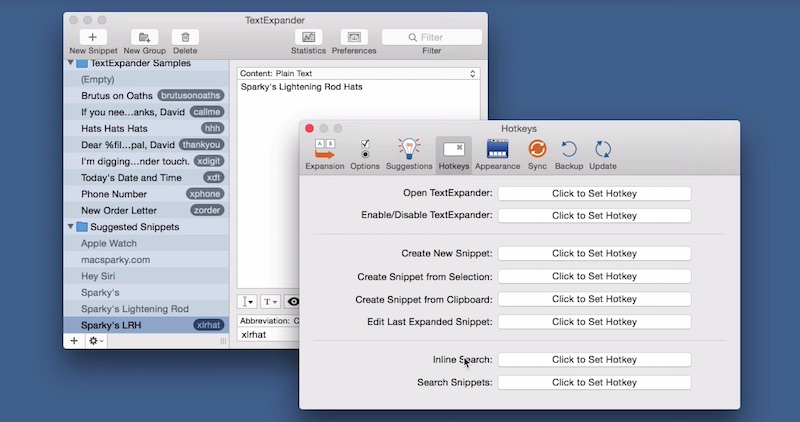 TextExpander is a popular typing utility for Mac that can expand custom keystroke shortcuts into frequently-used text and pictures. The tool can insert text ranging from email signatures to paragraphs, automatically fix typos, autocomplete forms and more.
What's new in 5.1.2:

Addresses El Capitan related crash on launch

Other minor fixes and improvements

What's New in Version 5:

Suggests snippets from phrases you habitually type

Reminds you of missed opportunities to use your abbreviations

Customize snippet file location

Sync via iCloud Drive or any sync folder

Simplified expansion of lengthy fill-ins and scripts

Search and expand snippets, abbreviations, and suggestions inline as you type

Preview expanded snippet

Refreshed statistics display

Supports JavaScript snippets that also operate on iOS

Updated for Mac OS X 10.10 Yosemite (required)

TextExpander 5 is $44.95 with a free trial available, or $19.95 for users upgrading from a previous version.

Apple Continues to Outpace Slumping PC Market in 3Q 2015
The PC market continues to slide, according to the latest estimates, and while Apple is seeing only a small gain or loss in shipments year-over-year depending on who is doing the counting, the Mac maker continues to outpace the overall market.



Gartner's Preliminary Worldwide PC Vendor Unit Shipment Estimates for 3Q15 (Thousands of Units)


Gartner's numbers show Apple shipping 5.6 million Macs worldwide during the third quarter, an increase of 1.5 percent over the third quarter of 2014 and good enough for fourth place with 7.6 percent of the market, placing behind Lenovo, HP, and Dell. The global market as a whole saw a 7.7 percent decline in shipments, with only Dell at 0.5 percent joining Apple among top vendors with shipment growth.



Gartner's Preliminary U.S. PC Vendor Unit Shipment Estimates for 3Q15 (Thousands of Units)


In the U.S., Gartner estimates Apple's shipments grew 7.3 percent to 2.5 million, ahead of the market's 1.3 percent growth. Apple ranked third with 14.8 percent of the market, although Lenovo is rapidly closing with strong U.S. sales growth.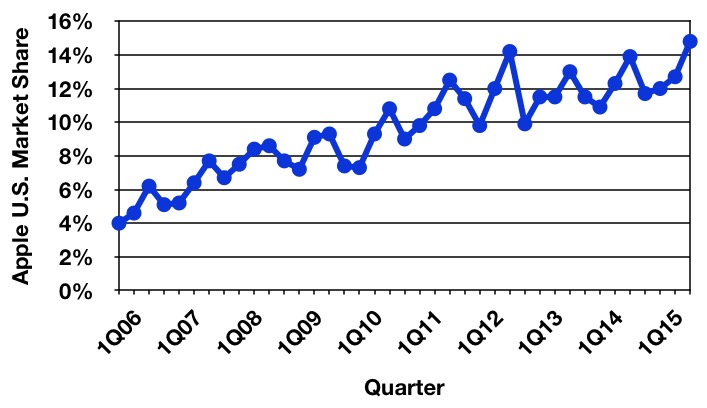 Apple's U.S. Market Share Trend: 1Q06-3Q15 (Gartner)


Compared to Gartner, IDC predicts steeper losses for the PC market, pegging the global shipment decline at 10.8 percent year-over-year with Apple falling 3.4 percent. That was, however, still good enough for fourth place worldwide with 7.5 percent of the market. IDC's U.S. numbers put Apple at 1.6 percent growth, reaching 13.7 percent share to edge out Lenovo as the third largest seller of PCs while the overall U.S. market fell 0.7 percent.

A better picture of Apple's Mac shipments will come on October 27 when the company reports earnings for the typically strong back-to-school quarter.

Laurene Powell Jobs Tried to Dissuade Christian Bale and Leonardo DiCaprio From Playing Steve Jobs
Early on in production, Aaron Sorkin's Steve Jobs movie struggled to find a lead actor to play Steve Jobs, with both Christian Bale and Leonardo DiCaprio turning down the role after having been previously attached to the film. At the time, DiCaprio gave no official reason for pulling out of negotiations, while Christian Bale reportedly felt he was not right for the role.

A new report from The Hollywood Reporter (via The Verge) suggests Steve Jobs' widow, Laurene Powell Jobs, may have had something to do Bale and DiCaprio's decision to pass on playing Steve Jobs. One of the "key players" on the Jobs movie told The Hollywood Reporter that Laurene Powell Jobs contacted DiCaprio and Bale and asked them not to take on the role.
Says another of the picture's key players, "Since the very beginning, Laurene Jobs has been trying to kill this movie, OK?" (Laurene's character does not figure in the film, while Jobs' daughter, Lisa Brennan-Jobs, from another relationship, plays a prominent part.) "Laurene Jobs called Leo DiCaprio and said, 'Don't do it.' Laurene Jobs called Christian Bale and said, 'Don't [do it].' "
DiCaprio, Bale, and Powell Jobs did not comment on the accusation, but a Sony executive backed up the story. "My understand is, she did call one or two of the actors," said the executive.





Earlier this week, The Wall Street Journalpublished a similar story on Laurene Powell Jobs, suggesting she attempted to shut down the movie ahead of its release multiple times. She lobbied executives at both Sony and Universal Pictures to kill the film and she refused to discuss the script with the filmmakers.

Powell Jobs, along with other Steve Jobs allies like Bill Campbell and Tim Cook, reportedly believe the movie paints Jobs as "cruel and inhumane," playing down his accomplishments and portraying only one aspect of his personality. Cook has called the movie "opportunistic" while Campbell, a friend of Jobs and former Apple board member, has said the movie will influence an entire generation. "A whole generation is going to think of him in a different way if they see a movie that depicts him in a negative way," he said.

Despite objections from Steve Jobs' friends and family and early troubles nailing down a lead actor, the movie went on to be made with Michael Fassbender in the role of Jobs. While there was some skepticism that Fassbender could handle the role, the Steve Jobs movie has thus far received positive reviews and there have been murmurings that Fassbender could receive an Oscar nomination for his performance.

The Hollywood Reporter's article includes a full rundown of the hurdles that had to be overcome to get the movie made and the thoughts behind many of the casting decisions. It's well worth checking out for anyone who wants an overview of the history of the Steve Jobs movie.

The Steve Jobs movie will be released on October 9, 2015 in Los Angeles and New York before seeing a wider release later in the month.

Hands-On With Twelve South's New Universal BookArc for MacBooks
Twelve South today unveiled an all new design for its popular BookArc, introducing a revamped version that's compatible with all current Apple MacBook models, including the 12-inch Retina MacBook, the Retina MacBook Pro, the non-Retina MacBook, and the MacBook Air.

The BookArc, for those unfamiliar with the product, is designed to hold a MacBook while it's being used in clamshell mode when connected to an external display, keyboard, and mouse for an organized desktop setup. A vertical docking station like the BookArc can keep a MacBook in clamshell mode out of the way and cooler than it would be when flat on a desk.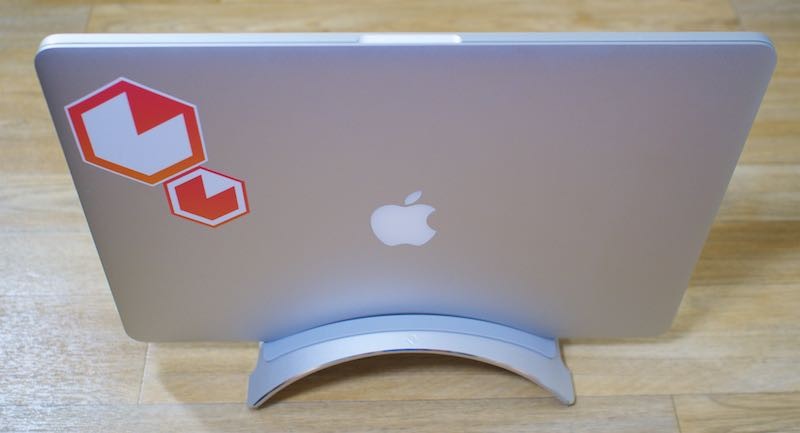 Twelve South's new BookArc has the same general arc shape as previous BookArcs, but it ships with several silicone inserts that can be swapped out to fit different MacBooks. Taking out a silicone insert takes just a few seconds, and while putting one in is a bit tricker, it's a painless process that should allow people with multiple MacBooks to switch between inserts with ease.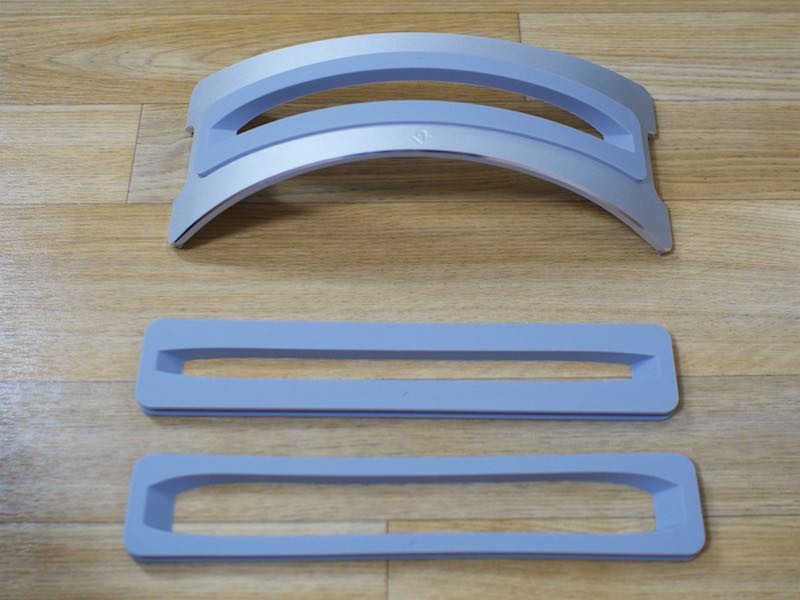 An insert that fits both the Retina MacBook Pro and the MacBook Air ships with the BookArc, and inside the packaging, there are additional inserts sized for the thicker non-Retina MacBook Pro and the thinner 12-inch Retina MacBook. Customers who previously owned a BookArc for the Retina MacBook Pro will be familiar with the different inserts, as that model also came with inserts to fit different MacBooks.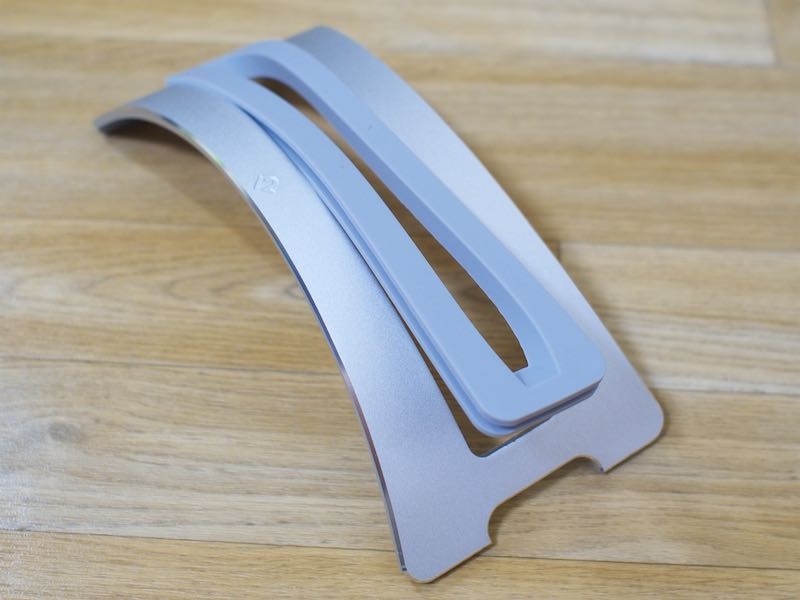 With the insert for the MacBook Air and the Retina MacBook Pro, my Retina MacBook Pro fit snugly inside the BookArc. For MacBooks that are used with a case, Twelve South says sizing up to a larger insert, such as the one for the non-Retina MacBook, is a solution if the standard insert doesn't fit.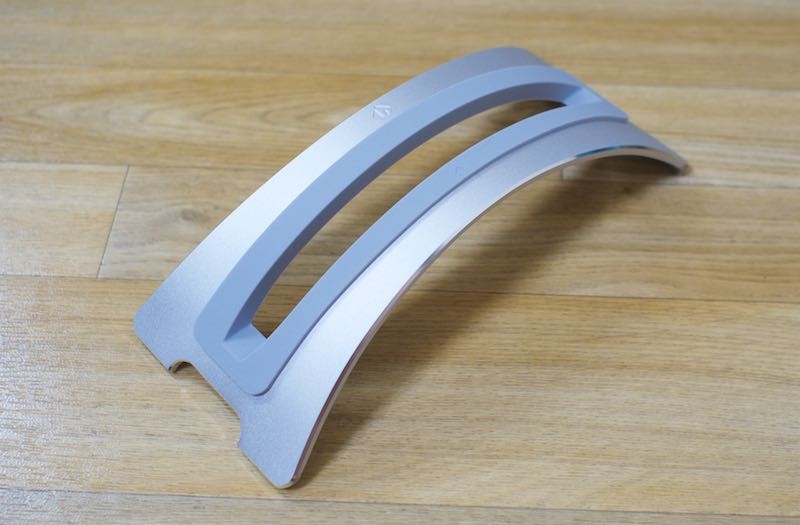 The BookArc is milled from an aluminum that will match the Retina MacBook Pro, the MacBook Air, and the Silver MacBook. There aren't, unfortunately, models available in Space Gray and Gold to match other 12-inch MacBooks. It has a slightly different finish than the first BookArc, and it has a shiny chamfered edge that Twelve South says was put in place to match the new mirrored Apple logo on the 12-inch MacBook.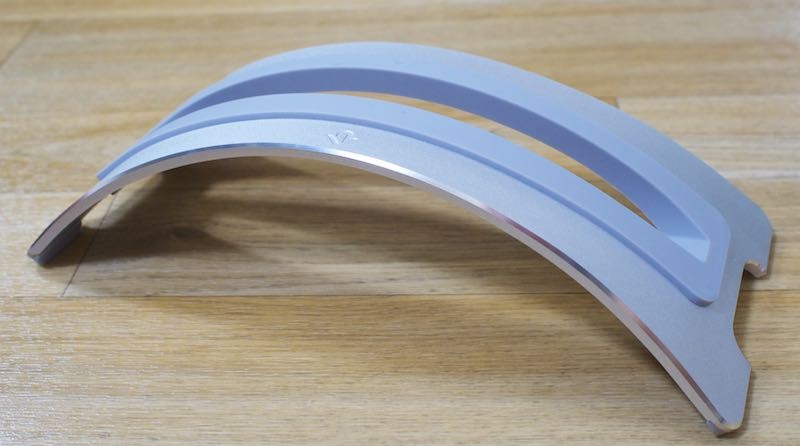 Compared to the original BookArc, the new BookArc is shorter and more compact, so it's going to take up less room on a desk. It's also got square feet instead of rounded feet, and the rectangular cutout between the two feet is designed to hold cords in place and keep them from slipping off of a desk. Prior versions of the BookArc had a silicone hook for this purpose, but the new model does away with that with this simpler solution that can corral more cords. At the bottom of the BookArc, there are silicone pads to keep it secure on a flat surface.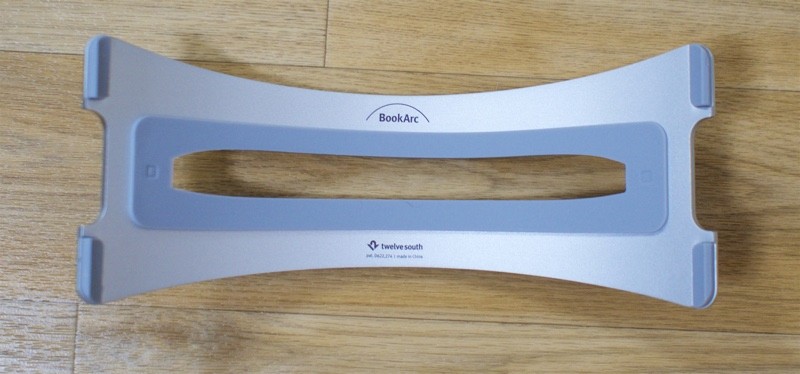 Overall, the new BookArc has a much cleaner, sleeker look than the original BookArc models. I tested the new BookArc with a Retina MacBook Pro and I was impressed with how little space it took up on my desk while still getting my MacBook out of the way. In fact, I was surprised at the small box it came in - the BookArc is quite light, weighing in at only 0.35 pounds. Size wise, it measures in at 2.2 inches high, 3.6 inches wide, and 8.74 inches long.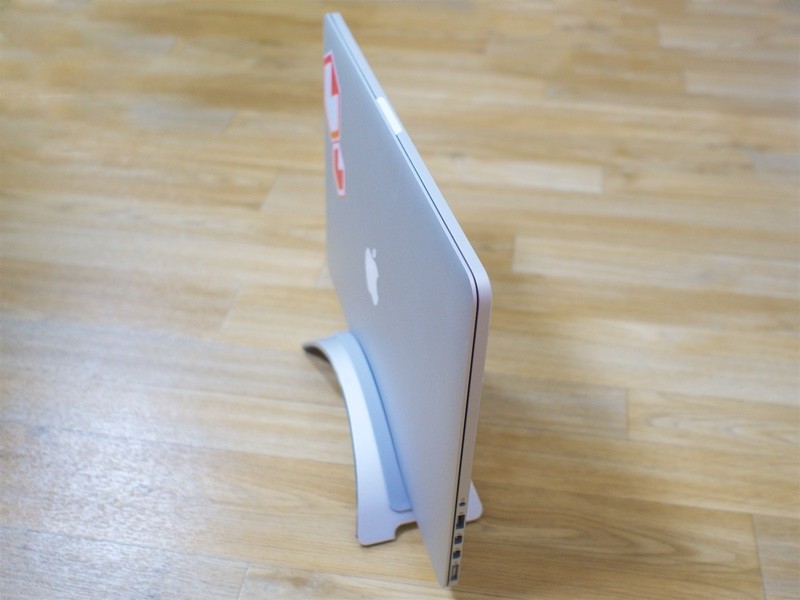 While the BookArc is designed to hold MacBooks, it can also be used as a stand for any rectangular object. It holds the iPad mini, the iPad Air 2, the Apple Wireless Keyboard, journals, books, and more, so it can still serve a purpose on a desk even when it's not being used with a MacBook.


Bottom Line

If you use a MacBook in clamshell mode, the Twelve South BookArc is well worth checking out. Its simple, unobtrusive design allows it to blend in to any office or room, and it frees up a lot of space on a desk by letting a MacBook sit vertically.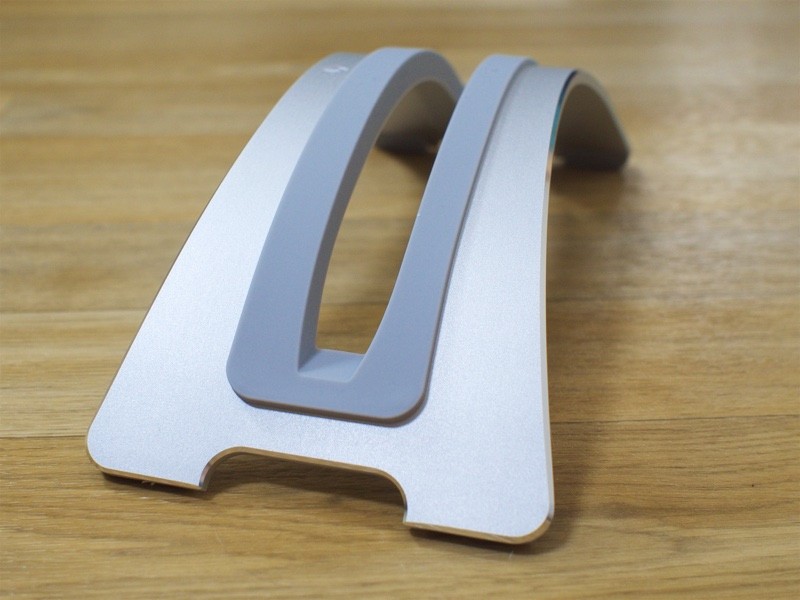 For people who already own a BookArc, there's no real need to upgrade unless you have multiple MacBooks, but going forward, the new BookArc is a fantastic change because it'll be compatible with more Apple products for a longer period of time.

A BookArc purchased today will likely work with MacBook models for several years to come, as Twelve South will be able to simply provide new inserts if there are significant design changes.


How to Buy

The BookArc for MacBook is available from the Twelve South website for $49.99.

Microsoft Releases Office for Mac 2011 Update to Fix Outlook El Capitan Bug
Microsoft today released an update for Microsoft Office for Mac 2011, which fixes a significant Outlook bug that Office users ran into after upgrading to OS X El Capitan. After installing the new Apple operating system, many Outlook 2011 users found themselves unable to access their mail due to a syncing issue that caused the app to hang whenever it attempted to access the server.

Users were seeing a spinning Wait cursor whenever a sync was attempted and Outlook would become unresponsive, making it impossible to fetch new emails. The new 14.5.6 update should fix this problem for Outlook users who have installed OS X El Capitan and is a much better fix than Microsoft's previous workaround, which simply suggested users run OS X Yosemite.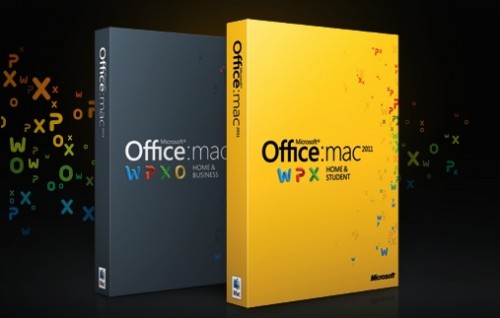 Though Microsoft has fixed one major bug OS X El Capitan users are running into, there are still problems with Office 2016. Word, Excel, Outlook, and PowerPoint 2016 are crashing for many users, preventing them from being used with OS X El Capitan.

Microsoft has said that it is working on a fix for Office 2016, but it has not given a timeline for when users can expect the issues to be solved.

John Sculley Talks Steve Jobs Movie, Impressed With Jeff Daniels' Portrayal of Him
Just days before Steve Jobs opens in New York and Los Angeles on October 9, former Apple CEO John Sculley, who is portrayed in the movie by Jeff Daniels, spoke to The Wall Street Journal about his thoughts on the movie. Sculley liked the movie, calling it "extraordinary entertainment" and predicting it'll be as successful as The Social Network.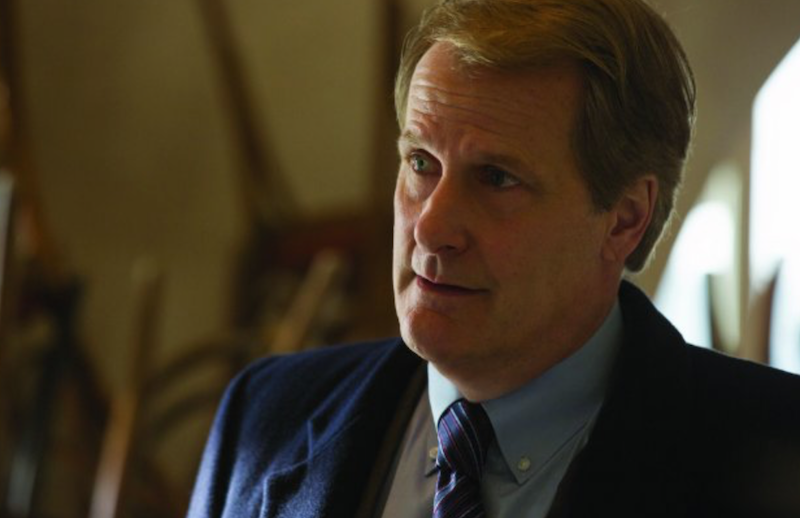 Jeff Daniels as John Sculley in Steve Jobs


Sculley points out that he was "taken" by Daniels performance of him, saying that Daniels "accurately summarized a lot of the the things I felt then, and now." Sculley participated in the development of the film, speaking with screenwriter Aaron Sorkin and Daniels. He was impressed by Daniels' efforts to understand him.

However, Sculley says that the film takes creative licenses with what actually happened. He notes that the film adds an extra encounter between him and Jobs after Jobs left Apple, that the words they exchanged during those encounters aren't accurate and that he and the board still believed in the Mac after Jobs left. Sculley also echoes the thoughts of Jobs' widow Laurene Powell Jobs and director Danny Boyle, who say the film doesn't fully capture Jobs' personality.

"Part of his personality was he was a passionate perfectionist, but there were so many other parts of Steve's personality that I knew because Steve and I were not only business partners, but we were incredibly close friends for several years," Sculley says. "I could tell you that the young Steve Jobs that I knew had a great sense of humor. He was on many occasions, when we were together, very warm. He cared a lot about the people he worked with and he was a good person. So, I think those aren't the aspects that are focused on in this movie."
Steve Jobs opens in New York and Los Angeles on October 9. The film will expand to more theaters on October 16 and open nationwide on October 23.

Video Shared With Apple Employees Shows 'Softer Side' of Steve Jobs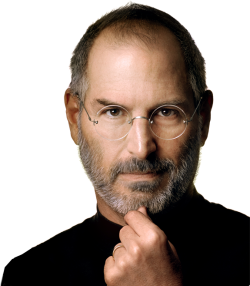 A video obtained exclusively by ABC News today aims to showcase the "softer side" of Steve Jobs, with the former Apple CEO addressing an assembly of Apple employees the day before the release of the original iPhone in 2007.

During the brief clips shared by ABC News, Jobs urges the company's employees to go in to an Apple Store and "just give one of the Apple retail store employees a hug," discusses his theory of corporate management, and debunks the history to his famous ripped jeans.

The footage was shared with Apple's employees yesterday to mark the fourth anniversary of Jobs' death on October 5, 2011. A handful of well-known Apple executives put together some personal essays in memory of the Apple co-founder, including current Apple CEO Tim Cook, calling him "brilliant" and with "a great sense of humor."




A lot of Jobs' past has been resurfacing recently alongside the release of a handful of films chronicling his life, including Steve Jobs: The Man in the Machine and the upcoming Aaron Sorkin-penned Steve Jobs movie. A few of Jobs' supporters aren't backing many of these interpretations of him, including his widow Laurene Powell Jobs, who tried to cease production on the Sorkin script multiple times.

Adobe Backpedals on Commitment to Bring Metal to After Effects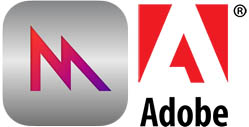 At WWDC 2015, Adobe director of engineering David McGavran demonstrated After Effects and Illustrator on Mac integrated with Metal, Apple's new high-performance graphical acceleration API on OS X El Capitan. At the end of the demo, he said that Adobe is committed to bringing Metal to multiple Creative Cloud apps on Mac.
"Adobe is committed to bringing Metal to all of its Mac OS Creative Cloud applications, such as Illustrator and After Effects I showed you today, as well as Photoshop and Premiere Pro. We are very excited to see what Metal can do for our Creative Cloud users."

Adobe has since changed its tune about its commitment to Metal on Mac, however, as Adobe product manager Todd Kopriva this week said in the Adobe Communities that the company has not made a commitment to Metal or any other GPU acceleration technology at this time.
"We are currently exploring various technologies for GPU acceleration, and Metal is one possibility, but we have made no commitment to any specific GPU acceleration technology at this time."
Kopriva admitted that Adobe "sent a confusing message" about its commitment to Metal.
"I am the person who makes the commitments for After Effects. The person who did the demonstration was a member of of our engineering team demonstrating the results of an experiment," said Kopriva. "I certainly agree that the engineer who spoke on the Apple stage sent a confusing message. At this point, the best that I can do---as the leader of the After Effects team---is to clarify the reality, which I have done above on this thread."
Adobe's demo included Illustrator's rending engine built on Metal, which allowed for continuous zoom, while After Effects had up to an 8x performance improvement in rendering and reduced CPU usage with Metal.

Metal is available for both iOS and OS X developers, with documentation, sample code and video tutorials available on Apple's website.

Update: Adobe provided the following statement to MacRumors:
Adobe is firmly committed to performance because it accelerates creativity - Adobe is also firmly committed to the Mac platform. We share as much as we can about the directions we're exploring and will continue to try and set realistic expectations about when specific advancements will come to market. When we demonstrated what was possible with Apple's Metal technology, we made a clear statement - which I repeat here: "Adobe is committed to bringing Metal to all of its Mac OS Creative Cloud applications, such as Illustrator and After Effects I showed you today, as well as Photoshop and Premiere Pro. We are very excited to see what Metal can do for our Creative Cloud users."
(Thanks, Chris!)

Laurene Powell Jobs Tried to Kill New 'Steve Jobs' Film, Friends Object to Portrayals
With the release of Danny Boyle's Steve Jobs starting in just a few days, a new report from The Wall Street Journal states that a handful of Steve Jobs' "allies," centering on his widow Laurene Powell Jobs, attempted to shut down the movie before its release. Going so far back as to when it was in the hands of Sony, she lobbied the various production companies the script passed through -- ending with the movie's distributor, Universal Pictures-- in attempts to prevent its eventual release.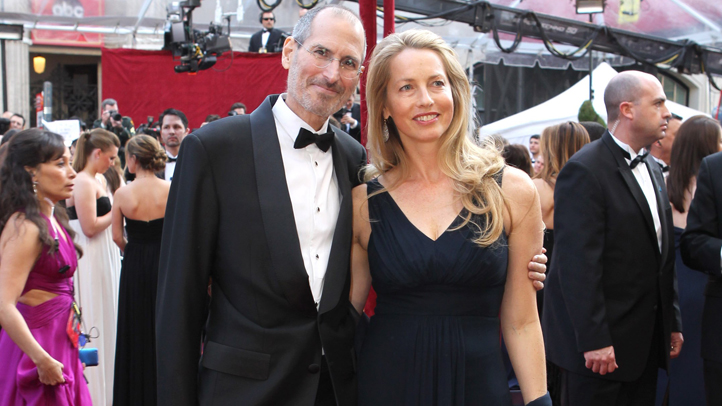 The report describes the objections of Powell Jobs and others to the new movie and several others as depicting Jobs as "cruel and inhumane" with scripts and stories that "play down his accomplishments" in preference for entertainment over accuracy. Among those speaking out against the films is Jobs' close friend Bill Campbell:
"A whole generation is going to think of him in a different way if they see a movie that depicts him in a negative way," said Campbell, a longtime Apple board member and friend of Mr. Jobs. Mr. Campbell hasn't seen the film.

"If they want to make a drama, they shouldn't do it at somebody else's expense," said Mr. Campbell. "He's not there to defend himself."
Apple CEO Tim Cook has also spoken out against the new movies, calling them "opportunistic" during a recent appearance on The Late Show with Stephen Colbert. Screenwriter Aaron Sorkin objected to Cook's characterization, stating Cook "had a lot of nerve" making such an assessment when Apple has "a factory full of children in China assembling phones for 17 cents an hour," but he quickly apologized for the statement.

Steve Jobs producer Scott Rudin said that the crew behind the film offered a chance for Powell Jobs to be included in the film's production and on set, but her dislike of the Walter Isaacson biography -- from which Aaron Sorkin based his script -- prevented her from becoming involved.
"She refused to discuss anything in Aaron's script that bothered her despite my repeated entreaties," producer Scott Rudin said in an emailed response to questions from The Wall Street Journal. He said Ms. Jobs "continued to say how much she disliked the book, and that any movie based on the book could not possibly be accurate."
She has, however, apparently yet to see the film, as she declined an offer to screen the film in advance under a non-disclosure agreement.

The film still has a few supporters from Apple's corporate past, including Steve Wozniak, who was paid $200,000 to consult on the film. Wozniak states that since the movie is about "Jobs and his personality," he believes that the filmmakers "did a great job." Although there were a few bumps in the road leading up to filming, Steve Jobs is earning largely positive reviews from a few early screenings, even generating Oscar buzz for star Michael Fassbender and his portrayal of Jobs.

Danny Boyle on 'Steve Jobs': Casting Michael Fassbender, Apple's Lack of Involvement, Accuracy
In a new interview with The Daily Beast, Steve Jobs director Danny Boyle spoke about many aspects of the movie, from why he casted Michael Fassbender to Apple's lack of involvement with the film and whether it's accurate to the life of Steve Jobs.




After Christian Bale dropped out of the role and Sony Pictures courted the likes of Leonardo DiCaprio and Bradley Cooper, the production chose Michael Fassbender to play the Apple co-founder. Boyle admits Fassbender doesn't look like Jobs, but says that there's a drive inside Fassbender that resembles Jobs.

What I saw in Michael was, aside from him being a great actor, this obsessive dedication to his craft, which I felt made him perfect for Jobs. Even though he doesn't look exactly like him, by the end of the film, you believe it's him.
Boyle goes on to say that he "won't even pretend to say that this is the definitive portrait of Jobs," noting that he acknowledges that some people will take the movie in a different way. Boyle says the film attempts to show as much of Jobs as possible, but that they weren't able to fully capture everything about him.

As Raymond Chandler said, in any work of art there's a sense of redemption. He clearly achieves that in his other family, which we don't touch on. He did move towards knowing that even though he did make the most beautiful things in the world, he himself was poorly made. The ability to recognize that is a big step. He is our hero, if you want to call him that.
Finally, Boyle speaks a little about Apple's lack of involvement in the film. In a recent interview with The Daily Beast, Ridley Scott, who directed Apple's famous "1984" commercial, said that the filmmakers wanted to include the commercial in the film. However, Apple wouldn't agree because they didn't like the direction the film takes. "It's about his daughter," Scott tells The Daily Beast. "Which is an odd choice because he was a genius designer and visionary."

Sources at Universal Pictures tell The Daily Beast that Apple was "not helpful" in the making of the film. When asked about whether Apple tried to obstruct the making of Steve Jobs, Boyle dodges the question and says "We've had our struggles and we're going to get the film out there, and once we get the film out there, I'm sure we can talk about all that."

The full Daily Beast interview goes more in-depth with Danny Boyle, touching on the movie's behind-the-scenes drama after the Sony hack, the film's unique structure and more.

Apple Expands Bay Area Presence With New 'Second Spaceship' Lease
Apple has acquired additional land in the Bay Area, inking a deal with Landbank Investments for an upcoming 770,000 square-foot campus at Central and Wolfe in Sunnyvale, California. According to the Silicon Valley Business Journal, Apple has leased the property for an undisclosed amount of money.

The upcoming campus is notable because current plans call for an amorphous design that eschews the traditional square office building. The space is advertised via the website "Not Another Box," which describes the curved structure as "the blending of art, science, and nature." It is not yet known if Apple's deal for the space will call for modifications on the planned design, however.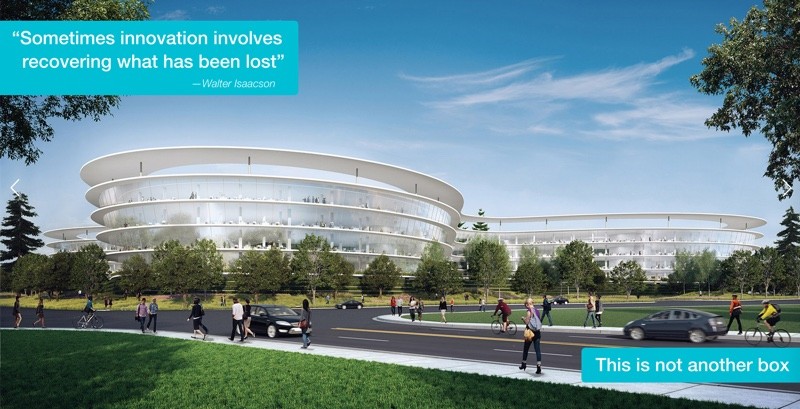 One caveat: It's unclear whether the project will be built according to that design, from architecture firm HOK, or if Apple and Landbank will want to modify it in some way. At this time there's no indication it will change substantially, and indeed Landbank has made the signature look a key selling point, with a website that highlights the out-of-the-box design. (That same website also features a quote from Walter Isaacson, Apple co-founder Steve Jobs's biographer.)
Construction of the Central and Wolfe campus was approved last year and will see nine existing buildings razed in favor of a new structure. The location is approximately five miles north of Apple's second campus in Cupertino and is near other Apple office buildings in the Sunnyvale area.

In recent years, Apple has been expanding rapidly in the Bay Area near its main Cupertino campus. In addition to its "Spaceship" campus that's already under construction, Apple has also purchased a large swathes of land in North San Jose and it has bought office space in San Francisco.

Aaron Sorkin on 'Steve Jobs': 'I Think We Made a Good Movie'
In a new interview with Wired, screenwriter Aaron Sorkin spoke freely on his job of being hired to pen the new Steve Jobs movie and all of the issues he had to face in writing about a person he didn't know much about. Sorkin's initial fear of tackling the film -- hesitant to use the term "biopic" -- was in adapting Walter Isaacson's comprehensive biography of Jobs into a traditional, three act structure, which he wasn't entirely comfortable with.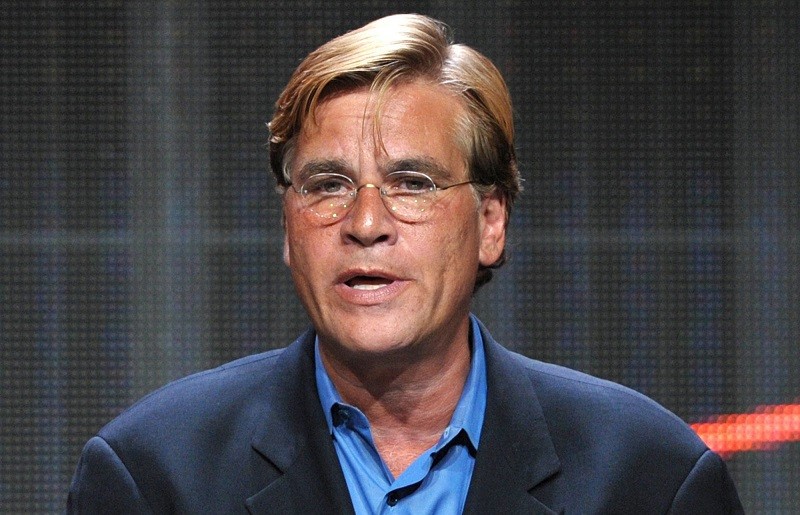 When you're doing a biopic, it's very hard to shake the cradle-to-grave structure that audiences are so familiar with. People are going to come into the theater knowing that first we're going to see a little boy with his father, and he's looking into the window of the electronics store, and then we're going to hit these famous signposts along the way in Steve Jobs' life. Also, I'm not really a screenwriter; I'm a playwright who pretends to be a screenwriter. I'm most comfortable writing in claustrophobic pieces of geography and periods of time.
It was then that Sorkin emailed producer Scott Rudin, and pitched him the idea of taking some factual liberties with three of Jobs' biggest product launches, and identifying "five or six conflicts in Steve's life and have those conflicts play themselves out in these scenes backstage—in places where they didn't take place." Sorkin also hopes that the fans who are pre-judging the movie give it a chance and see that it won't be "one big champagne toast to Steve Jobs."

The screenwriter decided to use Jobs' daughter Lisa as one of the doors into the former Apple CEO's life, finding his initial refusal to accept paternity of his daughter hard to get past, but noting its integral quality to the backbone of the movie. Wired also asked Sorkin about his apparent growing reputation in Hollywood as the "go-to guy for the binary system," thanks to his work on another technology-inspired true-life story The Social Network.

This isn't an origin story or an invention story. It's not about how the Mac was invented. And The Social Network wasn't about the technology that went into creating Facebook. Nonetheless, I knew that there was going to be no way I could write this movie without a lot of tutors. There are lines that I wrote in the movie that I don't understand.
Ultimately, as the movie grows closer to release, Sorkin knows that Steve Jobs may be a divisive experience for a lot of fans of Apple.

There are going to be people who say we were rough on him, and there are going to be people who say we weren't rough enough on him. But I think we made a good movie, and I think that if you asked 10 writers to write 10 movies about Steve Jobs, you'd get 10 different movies that wouldn't resemble one another.
There have been a handful of stories in the news about the soon-to-be-released film, including some new behind-the-scenes footage and cast interviews, a public dispute between Sorkin and Apple CEO Tim Cook, and even the first reactions to the film as it made its debut at film festivals across the country.

The full Wired interview goes more in-depth with Sorkin, touching on topics like the film's casting drama behind the scenes and even last year's Sony hack and the repercussions it had for Steve Jobs and its cast and crew.

Former Boeing Executive James Bell Joins Apple's Board of Directors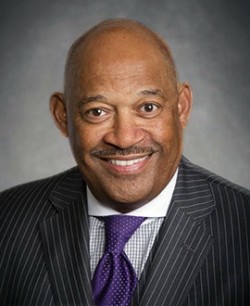 Apple today announced that former Boeing chief financial officer and corporate president James Bell has joined Apple's board of directors. Calling himself an "avid user of Apple products" with "tremendous respect" for Apple's ability to innovate, Bell brings nearly four decades of experience at Boeing to Apple's board.
"James brings a wealth of global, financial and industrial experience from his successful career at Boeing as corporate president and CFO," said Tim Cook, Apple's CEO. "I am thrilled to welcome him to Apple's board of directors and I look forward to working with him."

"We look for outstanding individuals to strengthen our board's breadth of talent and depth of knowledge, and we are very happy to have identified a fantastic person in James Bell," said Art Levinson, Apple's chairman. "I'm confident that he will make many important contributions to Apple."
Bell becomes the eighth member of Apple's board of directors, joining CEO Tim Cook, board chairman and former Genentech executive Art Levinson, Al Gore, Disney chairman and CEO Bob Iger, Grameen president and CEO Andrea Jung, former Northrop Grumman chairman and CEO Ron Sugar, and BlackRock co-founder Sue Wagner.

(Photo courtesy of JPMorgan Chase)

MacRumors Giveaway: Win a Copy of Macphun's Apps, Now With OS X El Capitan Photos Integration
Macphun, the company that makes several popular photo editing apps for Mac and iOS, today updated some of its Mac apps with support for OS X El Capitan and the new Photos extension. In OS X El Capitan, third-party photo editing apps from the Mac App Store are able to share their tools with Photos, making it possible to edit images with these apps without ever leaving the Photos app.




Third-party editing capabilities have been available in iOS for quite some time, but are new to El Capitan, which was released to the public yesterday. Four Macphun apps are now able to be used within the Photos app on OS X El Capitan, including Noiseless, Tonality, Intensify, and Snapheal.

Noiseless ($14.99) is an app that removes noise or graininess from photos, while Tonality ($17.99) can be used to turn images black and white. Intensify ($14.99) enhances detail within images by increasing the sharpness, and Snapheal ($9.99) is designed to remove unwanted objects from images. All of the apps are available from the Mac App Store, and customers who already own them will receive the updates for free.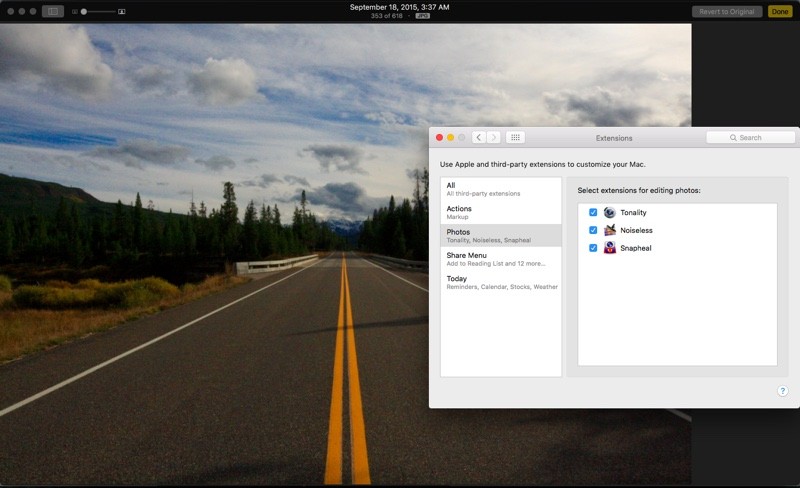 "So many people were left disappointed by the lack of editing tools in Photos for Mac. As photography enthusiasts ourselves, it made perfect sense to improve Photos' weaknesses," commented Alex Tsepko, COO of Macphun. "With Macphun's photo editing extensions, Photos for Mac will finally offer the tools, features, speed and editing quality that its users were expecting. Many of the tools Macphun will bring to Photos are not present in Aperture, Lightroom, Affinity or Pixelmator. We're confident this update will be an exciting element of Apple's eagerly awaited El Capitan."
To celebrate the launch of the El Capitan updates, Macphun has offered to give away copies of Noiseless, Tonality, Intensify, and Snapheal to three lucky MacRumors readers. Each winner will receive one Mac App Store promo code for each of the four apps.

To enter to win, use the Rafflecopter widget below and enter an email address. Email addresses will be used solely for contact purposes to reach the winners and send the prizes.

You can earn additional entries by subscribing to our weekly newsletter, subscribing to our YouTube channel, following us on Twitter, or visiting the MacRumorsFacebook page. Due to the complexities of international laws regarding giveaways, only U.S. residents who are 18 years of age or older are eligible to enter.



a Rafflecopter giveaway

The contest will run from today (October 1) at 7:00 a.m. Pacific Time through 7:00 a.m. Pacific Time on October 5. The winners will be chosen randomly on October 5 and will be contacted by email. The winners have 48 hours to respond before new winners are chosen.

USB Drives No Longer Required to Install Windows with Boot Camp in OS X El Capitan
With OS X El Capitan available today to the public, some have begun discovering interesting tidbits and changes the new operating system has to offer. Twocanoes (via The Loop) has discovered that Boot Camp has gained the ability to install a Windows partition without a USB drive.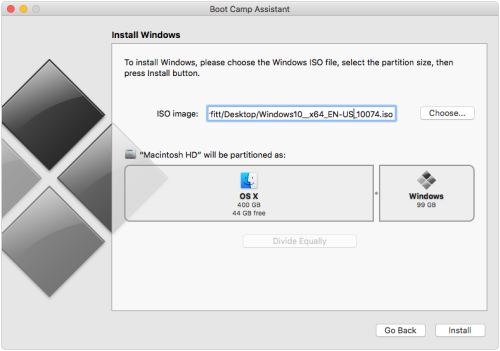 Image via Twocanoes


Boot Camp comes with a modified interface that places the ISO image selector and partitioning on a single screen, allowing a user to easily select an ISO image and partition their hard drive before installing Windows. Once Boot Camp Assistant completes its tasks, the computer restarts with the normal Windows installation processes.

The change comes from Apple reworking how many partitions Boot Camp Assistant creates, according to Twocanoes.

Boot Camp Assistant doesn't just create a Boot Camp partition, but also creates an additional partition called "OSXRESERVED" that is FAT32 formatted.  It places this partition right after the recovery partition, and before the Boot Camp partition...
The "OSXRESERVED" partition includes all the installer files, Boot Camp drivers and EFI files required for to create and boot the Windows partition. Once Windows is installed and the user boots back into OS X, the "OSXRESERVED" partition is removed and the space reserved for that partition is added back to the OS X partition.

The only El Capitan-running Macs that support the new USB drive-less Windows installation are the 11- and 13-inch MacBook Air, the 13- and 15-inch MacBook Pro and the Mac Pro.

Apple Releases Safari 9 for OS X Yosemite and Mavericks Users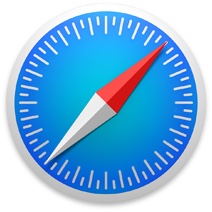 Ahead of the official launch of OS X El Capitan, Apple's newest operating system, Apple today released Safari 9.0 for OS X Yosemite users. According to Apple, today's update is recommended for all people running OS X Yosemite and includes improvements to privacy, compatibility, and security.

The update adds El Capitan-centric features including a new mute audio feature for Safari tabs and additional viewing options for Safari Reader. Pinned Sites, a major Safari addition in OS X El Capitan, is not included.
This update:

- Adds controls to mute audio in Safari tabs
- Adds additional viewing options for Safari Reader
- Improves website AutoFill compatibility
Many OS X Yosemite users will be upgrading to OS X El Capitan in the next few hours, following its official public release. It is not clear when Apple plans to debut the software, but the company has promised that it's coming on September 30.

Apple Brings Apple Music, iTunes Movies and iBooks to China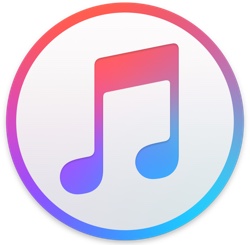 Apple today announced that it would be bringing three of its entertainment services -- Apple Music, iTunes Movies and iBooks -- to customers in China today. This marks the first time customers in China will have access to Apple's entertainment ecosystem.


"Customers in China love the App Store and have made it our largest market in the world for app downloads," said Eddy Cue, Apple's senior vice president of Internet Software and Services. "One of the top requests has been more great content and we're thrilled to bring music, movies and books to China, curated by a local team of experts."
Customers in China will be able to sign up for the three-month free trial of Apple Music starting on September 30. The service will include music from Chinese artists like Eason Chan and JJ Lin in addition to international artists like Ed Sheeran and Taylor Swift. Likewise, iTunes Movies will include movies from Chinese film studios in addition to Hollywood blockbusters like Jurassic World and Avengers: Age of Ultron. iBooks will include free and paid Chinese language books.

Apple says that as a token of appreciation, the recent Chinese hit film The Taking of Tiger Mountain will be available for free to all customers in China for a limited time.

China has become increasingly important to Apple in recent years. Recently, the Cupertino company included China in the first wave of countries to be able to purchase the iPhone 6s and 6s Plus.

Apple Updates Privacy Site to Explain How It Handles Personal Information
Apple today updated the privacy section of its website with a noticeable expansion that CEO Tim Cook said is aimed at explaining how the company handles each user's personal information, "what we do and don't collect," and why that is. In an introduction letter for the new site expansion, Cook stated that Apple has always been upfront and honest with the sharing and distribution of a user's data, only doing so when they were well aware of each time it happens. He, and the company, hopes this site continues to reassure customers of Apple's trustworthiness.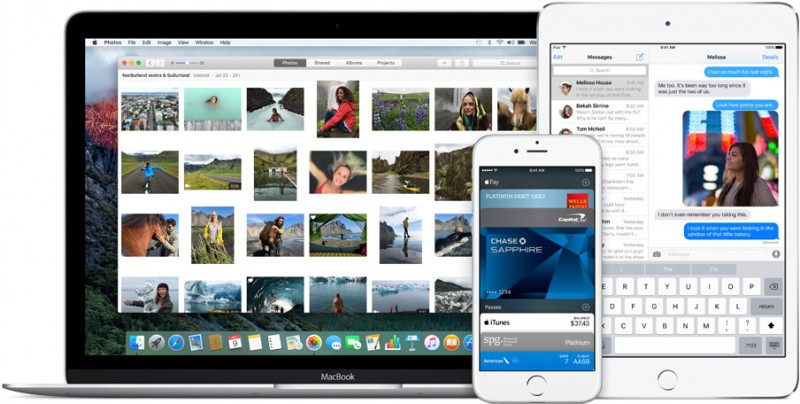 We believe in telling you up front exactly what's going to happen to your personal information and asking for your permission before you share it with us. And if you change your mind later, we make it easy to stop sharing with us. Every Apple product is designed around those principles. When we do ask to use your data, it's to provide you with a better user experience.

We're publishing this website to explain how we handle your personal information, what we do and don't collect, and why. We're going to make sure you get updates here about privacy at Apple at least once a year and whenever there are significant changes to our policies.
The website is segmented into four different tabs, the first being "Our Approach to Privacy," detailing the process Apple takes in building privacy and encryption into everything it makes, including apps like iMessage and services like Apple Pay. "Manage Your Privacy" reminds users of the suite of tools Apple has created to ensure their own security when using an Apple device, thanks to features like Touch ID and passcode lock. The page even goes so far as to instruct customers in the steps of being aware of a phishing scam and how to limit ad-tracking on your iPhone.

In the "Government Information Requests" portion of the updated website, the company ensures that when a government agency requests data to be revealed to them from an Apple device, they "require that it be accompanied by the appropriate legal documents such as a subpoena or search warrant." The company also promises it's never worked with a government agency to install a "backdoor" into one of its devices or apps, nor has it allowed government access to its servers, stating finally that it "never will."

The final section is simply Apple's updated Privacy Policy, which the company promises to update at least once a year, or "whenever there are significant changes to our policies."