Mac Rumors powered by MacRumors_p2


Resource id #62MacUpdate Winter Bundle: 10 Apps for $39.99, Including 6-Month BackBlaze and Anonymizer Subscriptions


A few times a year, MacRumors partners with MacUpdate to promote their Mac application bundle deal.

Their latest bundle delivers 10 Mac applications for $39.99 (a $360 value if all purchased separately). Notably, it includes 6-month memberships to Anonymizer, a VPN service, and BackBlaze, an online backup provider.




The full bundle includes (retail value in parenthesis):

- Anonymizer (6-months) ($49.99) - A VPN service for ensuring anonymity online. Unlimited bandwidth for Mac and iOS.
- BackBlaze (6-months) ($30.00) - Cloud backup solution for Mac users. Unlimited bandwidth, unlimited storage.
- ExpanDrive 3 ($39.95) - Connect to and work with FTP, SFTP, Google Drive, and Dropbox as if they were local volumes.
- Paragon 2-in-1 Bundle ($29.95) - Connect NTFS-formatted Windows drives to your Mac & HFS-formatted Mac drives to Windows PCs.
- iStopMotion 3 ($49.99) - Stop-motion animation tool for Mac, suitable for amateurs or professionals.
- Labels & Addresses ($49.99) - Powerful label printing tool.
- Mail Designer ($34.99) - Create beautiful email stationery templates.
- MailHub ($19.00) - Powerful Mail.app enhancer.
- Cocktail 7 ($19.00) - General purpose maintenance and optimization utility for OS X.
- Washing Machine ($29.99) - The perfect compliment to Cocktail; includes additional optimization and cleaning features for your Mac.

The first 5,000 buyers also receive these two apps:

- Flame Painter 2 ($29.99) - Innovative and unique painting app.
- IconBox 2 ($14.99) - Search, download, and organize icons, then use them to customize your Mac's appearance.

Buyers are also able to upgrade to family licenses of both Cocktail and Washing Machine at checkout.

All apps together are being sold for $39.99 until December 17. MacRumors is a promotional partner with MacUpdate. Bundle sales through these links benefit MacRumors financially, and provide a way for readers to directly support this site.


Apple Seeds OS X 10.9.1 Build 13B40 to Developers
Apple today released an updated version of OS X 10.9.1 for developers, which has a build number of 13B40 . Today's release comes nearly two weeks after the second 10.9.1 beta, which had a build number of 13B35.




Last week's build included several fixes for Gmail in OS X Mail, along with improvements to the Smart Mailbox functionality. It also included bug fixes for emojis when used with VoiceOver, and included an update to the Shared Links tab when the Safari Sidebar is open. Build 13B40 includes the same fixes.

Registered developers can download the update through the software update tool in the Mac App Store.


Refurbished Late 2013 21.5-Inch iMac Debuts in Apple's Online Store
Yesterday, Apple began offering refurbished models of the current 27-inch iMac in its online store for the first time, and while two of the three available models quickly sold out, the company is clearly working to expand availability by adding not only another 27-inch configuration but also a pair of 21.5-inch models today. The newly listed models, all of which ship in 1-5 business days, include:

- 21.5-inch iMac 2.7GHz quad-core Intel Core i5 with 8 GB RAM, 1 TB hard drive, and Intel Iris Pro graphics: $1099 ($200 savings)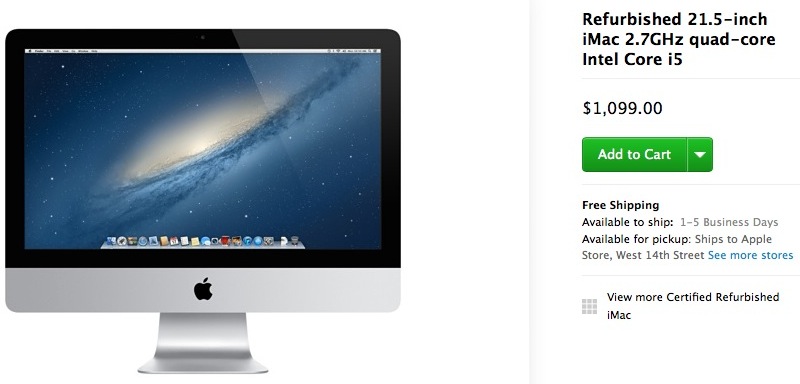 - 21.5-inch iMac 2.9GHz quad-core Intel Core i5 with 8 GB RAM, 1 TB hard drive, and NVIDIA GeForce GT 750M: $1269 ($230 savings)

- 27-inch iMac 3.4GHz quad-core Intel Core i5 with 8 GB RAM, 1 TB hard drive, and NVIDIA GeForce GTX 775M graphics: $1699 ($300 savings)


Apple's Second Dutch Store Opens in Haarlem on December 7
Since March 2012, Apple's stunning Amsterdam store has been the company's only retail location in Netherlands, but that will change this Saturday, December 7 when the company's Haarlem store opens for business in the city's main shopping district.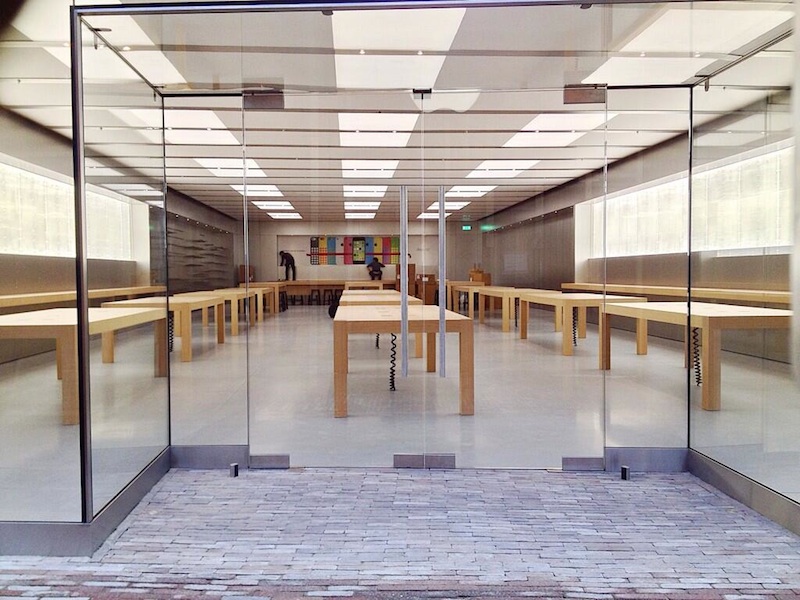 Haarlem retail store on December 1 (Source: @pbastowski)


The new store is only roughly 20 km from the existing Amsterdam store, leaving the rest of the country still poorly served by Apple retail stores. Apple is however working on a location in The Hague, with Apple having posted job listings for both the Haarlem and Hague locations back in April of this year.


Refurbished Late 2013 27-Inch iMac Models Now Available in Apple's Online Store
Apple today added three separate models of the current 27-inch iMac to its online store for refurbished products, marking their first appearance in the store since their September launch. The three models, all of which are listed as shipping in 1-5 business days, include:

- 3.2GHz quad-core Intel Core i5 with 8 GB RAM, 1 TB hard drive, and NVIDIA GeForce GT 755M graphics: $1529 ($270 savings)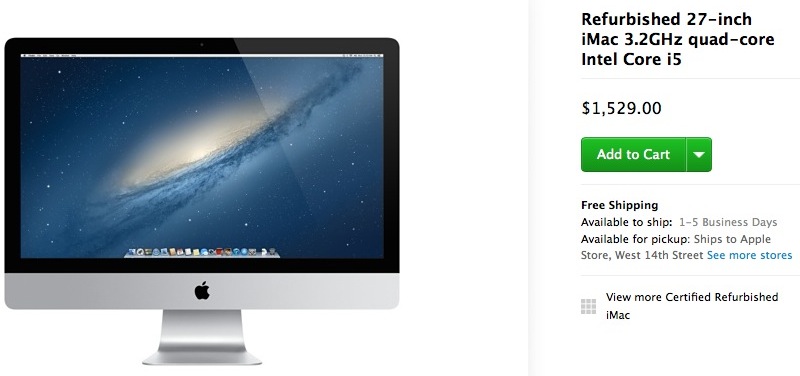 - 3.5GHz quad-core Intel Core i7 with 8 GB RAM, 1 TB hard drive, and NVIDIA GeForce GTX 775M graphics: $1869 ($330 savings)

- 3.5GHz quad-core Intel Core i7 with 8 GB RAM, 3 TB Fusion drive, and NVIDIA GeForce GTX 780M graphics: $2289 ($410 savings)

Other configurations of the latest 27-inch iMac and all configurations of the current 21.5-inch iMac have yet to appear in Apple's refurbished store.


'The Bureau: XCOM Declassified' Now Available for Mac
The Bureau: XCOM Declassified, a third-person shooter slightly similar to the popular Mac and iOS compatible title XCOM: Enemy Unknown, has launched for the Mac.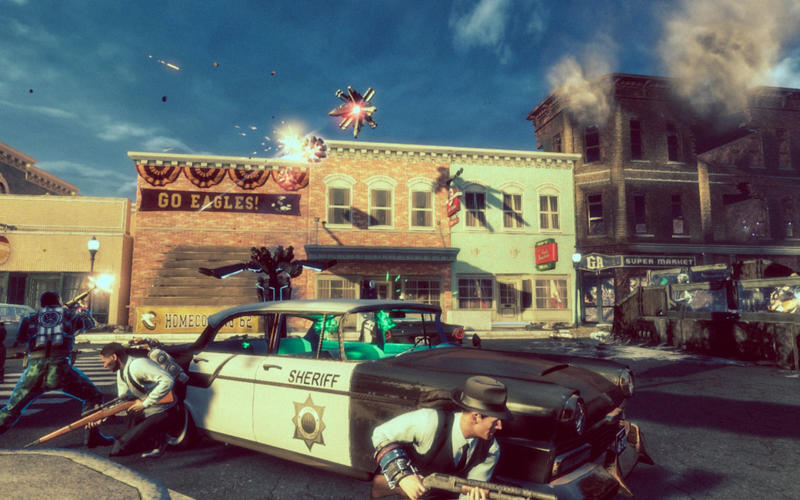 Originally released for gaming consoles in August, The Bureau: XCOM Declassified is set in late 1962 at the height of the Cold War as players take controller of special agent William Carter and his two squad members to defend humanity. The title's gameplay focuses on a mix of shooting and squad-based tactics, as Carter and his personnel can use special abilities in battle against various types of alien enemies.
The year is 1962. JFK is President and the Cold War has the nation gripped by fear – but a far more powerful and insidious enemy than communism is threatening America. Known only to a select few, a top-secret government unit called The Bureau begins investigating and concealing a series of mysterious attacks by an otherworldly enemy. As special agent William Carter, call the shots, pull the trigger and lead your squad in a gripping third-person tactical shooter set within a high-stakes, covert war to defend humanity. The Bureau's mission is clear – survive, adapt and overcome the enemy threat to protect the citizens from the truth.

The Bureau: XCOM Declassified can be downloaded for $34.99 from the Mac App Store. [Direct Link]


iWork for iOS and Mac Updated, Keynote Gains New Transitions
Apple has pushed new updates for its iWork suite of productivity apps on both the Mac and iOS.

For iOS, Keynote saw the biggest improvements, gaining a number of new transitions, in addition to Apple's standard "stability improvements and bug fixes". Numbers and Pages each received unnamed stability improvements.

On the Mac, Keynote gained the same new transitions as on iOS, while Numbers and Pages received new toolbar customization options and other bug fixes.



What's New in Keynote for Mac Version 6.0.1

• Customize the toolbar with your most important tools
• New transitions including Blinds, Color Planes, Confetti, Fall, Perspective, Pivot, and Swoosh
• New builds including Blinds, Fly in, Fly out, Orbital, Pivot, Scale Big, and Swoosh
• Stability improvements and bug fixes

What's New in Pages for Mac Version 5.0.1

• Customize the toolbar with your most important tools
• Center and edge guides are on by default
• Stability improvements and bug fixes

What's New in Numbers for Mac Version 3.0.1

• Customize the toolbar with your most important tools
• Window size and placement preserved on Save
• Set default zoom in Preferences
• Stability improvements and bug fixes

--

What's New in Keynote for iOS Version 2.0.1

• New transitions including Blinds, Color Planes, Confetti, Fall, Perspective, Pivot, and Swoosh
• New builds including Blinds, Fly in, Fly out, Orbital, Pivot, Scale Big, and Swoosh
• Stability improvements and bug fixes

What's New in Pages for iOS Version 2.0.1

• Stability improvements and bug fixes

What's New in Numbers for iOS Version 2.0.1

• Stability improvements and bug fixes
The apps were last updated in October when updated versions of all the apps were released for iOS 7 and OS X Mavericks.

Users who own previous versions of iWork on Mac or iOS get these updates for free, as do users buying new Mac and iOS devices. For users with older devices that don't own the apps, they are available for $19.99/each on the Mac App Store and $9.99/each on the iOS App Store.

Pages for Mac - [Mac App Store]
Numbers for Mac - [Mac App Store]
Keynote for Mac [Mac App Store]

Pages for iOS - [App Store]
Numbers for iOS - [App Store]
Keynote for iOS - [App Store]


Apple Releases AirPort Extreme and Time Capsule Firmware Update 7.7.2
Apple today released AirPort Extreme and AirPort Time Capsule Firmware Update 7.7.2 for AirPorts with 802.11ac.

The update includes several different bug fixes, repairing an issue preventing a USB hard drive connected to an AirPort Extreme from appearing as an available disk and fixing an issue that could cause an intermittent loss in WAN connectivity.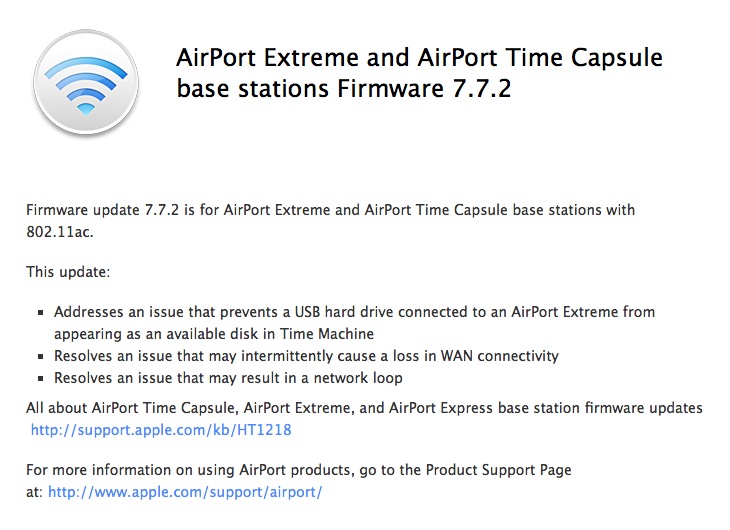 The update is recommended for all models of the AirPort Extreme and Time Capsule that support 802.11ac Wi-Fi.


LaCie Adds 2TB Option to Its 'Rugged' Thunderbolt/USB 3.0 Portable Drives
LaCie has added a new entry to its Rugged series of portable storage drives, bringing a two terabyte 5400RPM option to its Thunderbolt/USB3 series.

Last year, LaCie rolled out its first portable Thunderbolt drives with a maximum of 1TB hard drive capacity.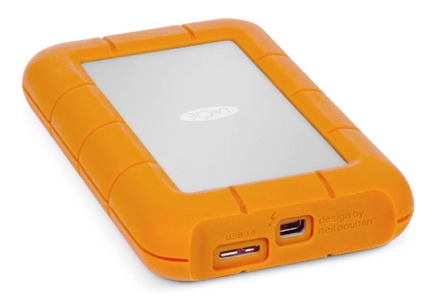 LaCie announced that its award–winning Rugged USB 3.0 Thunderbolt™ Series hard drive is now available in a 2TB version. With double the storage of its predecessor, the new LaCie Rugged is the highest capacity bus–powered storage solution with Thunderbolt technology on the market. Plus, the 2TB model achieves speeds up to 127MB/s, a 15 percent increase from the previous version. With these speeds users can transfer 750 RAW photos or one HD movie in less than one minute.
While the 1 TB launched at $250 last year, the unit is now available from the Apple Online Store for $200 and the new 2TB is available for $300 from LaCie's website.
Apple Updates iMovie With Support for More Macs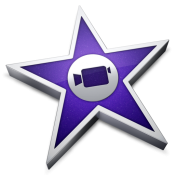 Apple has updated its iMovie consumer video editing software with support for additional, older Macs.

Previously, iMovie didn't work on Macs that did not have an OpenCL-capable graphics card, including some configurations of the Mid/Late 2007 MacBook Pro, Mid 2007 and Early 2008 iMacs, and the Early 2008 Mac Pro.

Now any Mac that works with OS X Mavericks can use iMovie.

iMovie (2013): About video card compatibility

Installing iMovie (2013) previously required a computer with an OpenCL-capable video card. This requirement was removed, and you can install iMovie version 10.0.1 on any Mac with OS X Mavericks.
iMovie is a $14.99 download from the Mac App Store, though purchasers of new Macs receive the app for free. [Direct Link]
Tweetbot for Mac Updated With Scrolling Improvements, Replies From Notifications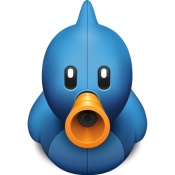 Tapbots has updated Tweetbot for Mac to version 1.4, adding both smoother scrolling and the ability to reply to tweets or DMs directly from notifications for users who are running OS X 10.9 Mavericks.

The updated app also includes faster refreshing on lists and saved searches, as well as several different bug fixes and performance enhancements.
What's New in Version 1.4
- Smoother Scrolling (10.9 only)
- You can now reply to tweets/DMs from the notification itself (10.9 only)
- Lists and saved searches now refresh every 2 minutes instead of 4
- Fixed the issue where you'd see 'Please enable wifi' when fetching your location while composing a tweet
- Fixed the issue where searching your timeline, then scrolling to top then dismissing search field could move your timeline to the top
- Fixed a potential issue where app could hang when using secondary windows
- Fixed a few issues on 10.7
- Various bug fixes and improvements for 10.9
Tweetbot can be downloaded from the Mac App Store for $19.99. [Direct Link]


Adobe Offering Photoshop CC and Lightroom for $9.99/Month to All Users Through December 2 [Updated]
In early September, Adobe rolled out the Photoshop Photography Program, a $9.99 per month subscription that included access to Photoshop Creative Cloud, Adobe Lightroom, 20GB of online storage and a membership to Adobe's Behance portfolio website.

At the time, it was only available to current owners of Photoshop CS3 or higher, but the company is temporarily expanding the program to all purchasers, regardless of their previous purchase history with Photoshop. Anyone can get the membership for $9.99 per month -- albeit with a one-year plan -- if they sign up by December 2.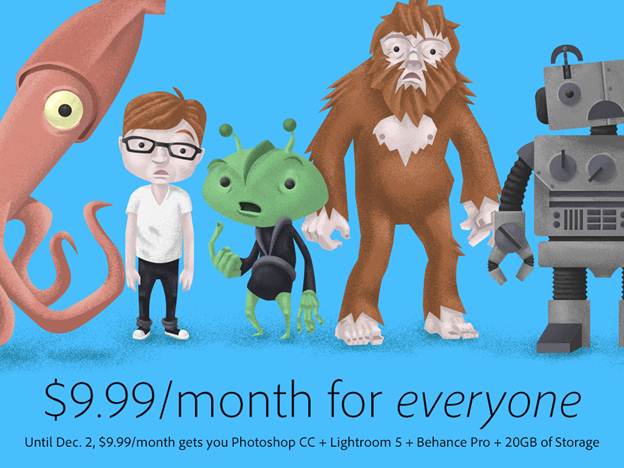 For a limited time, you can join a special Creative Cloud plan. It includes access to Photoshop CC and Lightroom 5, plus feature updates and upgrades as they are available, 20GB of cloud storage for file sharing and collaboration, and a Behance ProSite. And it's just US $9.99/month when you sign up for a one-year plan, but you need to join by December 2, 2013. Questions? See our FAQ and terms.
The Photoshop Photography Program is available through Adobe's website.

The standard Photoshop Creative Cloud membership for new users is $19.99 per month, and does not include Lightroom.

Update: Adobe has extended the promotion through December 8.


iBank 5 for Mac Adds Bill Pay, Streamlined Updating, and More
IGG Software today announced the launch of iBank 5, the latest version of the popular personal finance app for Mac. iBank 5 adds a number of new features, including support for bill pay through most major U.S. banks, streamlined one-button updating for connected accounts and device syncing, and support for the subscription Direct Access transaction tracking service first introduced in iBank for iPad last year.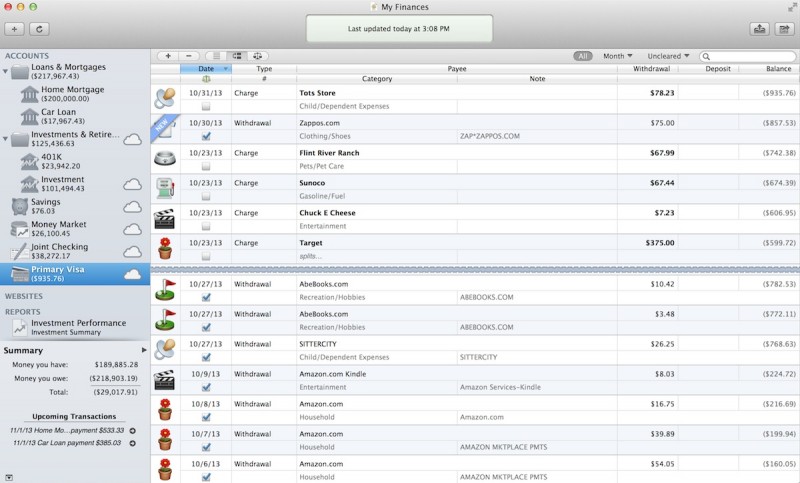 Click for larger
With many significant new features and enhancements in iBank 5, those of interest to both current and future users include:

— Bill pay
iBank 5 will connect to most major U.S. banks from within the app, allowing users to schedule and send payments, track those transactions and categorize the expenses, all with easy in-app set-up and a few simple clicks.

— One-button updating
An Update Everything button on the iBank 5 toolbar imports all transactions from directly connected accounts, syncs devices, updates securities prices, and downloads current Direct Access data. Even users with many accounts, diverse investments and finances in multiple currencies may never have to enter another transaction manually.

— Direct Access
IGG's exclusive subscription service for automatically updating transactions in all accounts was introduced last year with iBank for iPad. Now available in iBank 5, it connects to over 10,000 banks worldwide. In addition, a single Direct Access account allows subscribers to sync that data between iBank 5 for Mac and iBank for iPad 2.

— Smarter budgeting
With a streamlined design that offers daily progress updates at a glance, iBank's new budgets automatically incorporate scheduled transactions such as recurring income and bills. Users can view historic budgets accurately even as adjustments are made to future budgets, and budgets will sync to iBank for iPad 2 as well.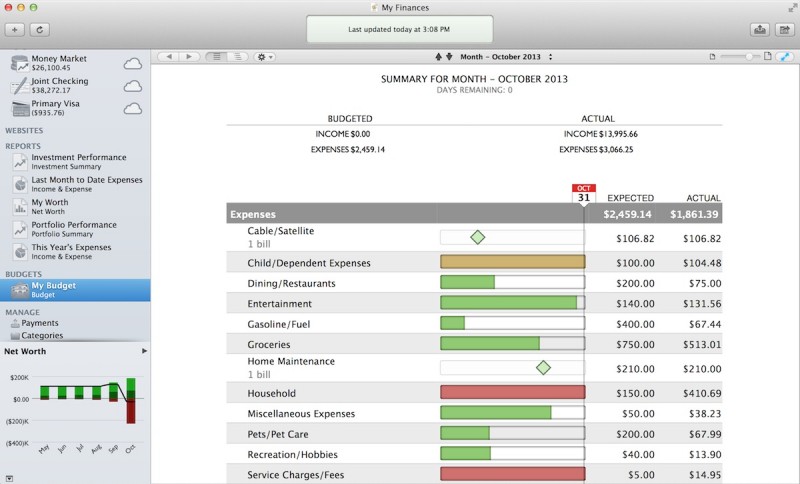 Click for larger


The launch of iBank 5 for Mac comes just a month after the release of version 2 of iBank for iPad, which delivered a major interface refresh to adopt the iOS 7 design aesthetic while also adding several new tweaks and features. The pairing of iBank 5 for Mac and iBank for iPad 2 now allows for direct syncing of budgets and reminders between the platforms, while a single Direct Access subscription can be shared between the apps.

iBank 5 for Mac launches today from the IGG online store and is priced at $59.99, with a 30-day free trial available for all users. Current users of iBank 4 may upgrade for $29.99 from within iBank 5. A Mac App Store release for iBank 5 is coming but timing has yet to be announced.

IGG's optional Direct Access subscription service, which offers seamless automatic transaction updating from thousands of financial institutions worldwide, is available for $4.99 per month or $39.99 per year.

iBank for iPad is available from the App Store for $19.99. [Direct Link]
Annual iTunes Connect Shutdown to Take Place December 21 to 27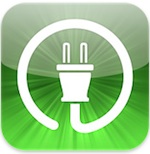 Apple today sent an email to developers notifying them iTunes Connect will be shut down during the Christmas holiday, from December 21 to December 27. The portal, which is used by Mac and iOS developers to manage apps, is closed by the company each year in order to give employees time off.

In the email (via iMore), Apple reminds developers that they will be unable to submit new apps or in-app purchases, and recommends that no pricing changes or app updates be scheduled during the December 21 to 27 time period.
iTunes Connect will be temporarily unavailable from Saturday, December 21, to Friday, December 27, 2013.

During that time, iTunes Connect will not be accessible and you will not be able to submit any apps or In-App Purchases. Processing of any Newsstand Atom feeds will be delayed until after December 27. Sales and Trends reports via the Autoingestion tool will be available but may also be delayed.

Also, you should not schedule any pricing changes or apps to go live between those dates. Pricing changes scheduled to take effect in that date range will cause the app to become unavailable for purchase until after December 27. Similarly, apps scheduled to go live during that range will not be released until after December 27.

If you have any additional questions, use the Contact Us module on iTunes Connect.
The iTunes Connect shutdown does not affect end users, but it will prevent new apps from being submitted and pricing changes from being implemented.


Apple Seeds Safari 7.0.1 and 6.1.1 with Autofill and PDF Improvements to Developers
Apple today seeded a pair of Safari updates to developers, arriving as version 7.0.1 for OS X Mavericks users and version 6.1.1 for OS X Mountain Lion and Lion users.




Developers are asked to focus their testing on the following areas:

- General website compatibility
- Accessibility
- Viewing and annotating PDFs
- Login autofill
- Password autofill
- Setting and using break points in Web Inspector

Word of Apple testing the Safari updates internally first surfaced earlier this month.


Apple Expands List of Stores Open for Thanksgiving Day [Updated]
As the beginning of the holiday shopping season grows closer in the United States, ifoAppleStore is reporting that several high-profile Apple Stores around the country will be be open on Thanksgiving Day in order to help drive sales for the company. The move marks an expansion from last year, when only a pair of tourist-heavy Apple Stores in Honolulu and Las Vegas were open on Thanksgiving, with Apple working on arrangements for employees to take on holiday shifts.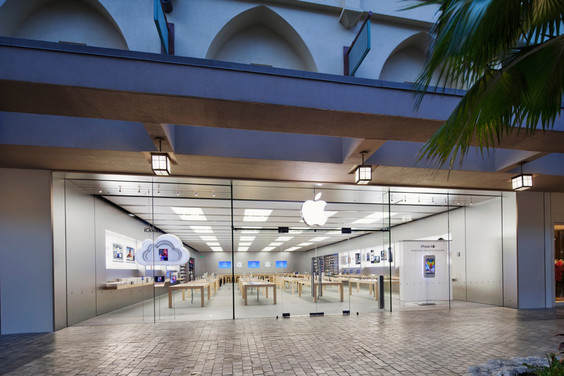 Apple Retail Store located at the Ala Moana Center in Honolulu, Hawaii
According to insiders, over the past few years several Apple retail market directors have been advocating for more stores to be open on Thanksgiving, believing the company was missing out on substantial holiday sales. Apparently their viewpoint prevailed this year, and at least 10 stores will be open some portion of Thanksgiving. Employee schedules to cover the holiday shifts were being prepared over the last two days. Other retailers have drawn criticism from employees for their open-on-Thanksgiving policy, saying it takes them away from their families on the holiday. However, the retailers have said they will try to accommodate employees with alternate time off.
While the list of stores scheduled to be open on Thanksgiving may still expand, it currently includes the following locations:

- Fifth Avenue (NYC)
- West 14th Street (NYC)
- North Michigan Avenue (Chicago)
- Lincoln Road (Miami Beach)
- San Francisco (Calif.)
- Pioneer Place (Portland, Ore.)
- The Grove (LA)
- Third Street Promenade (Santa Monica)
- Fashion Valley (San Diego)
- Ala Moana (Honolulu)

Apple's retail stores posted strong results last quarter, posting $4.5 billion in revenue during the timeframe. The company also traditionally begins the holiday shopping season at its locations with a one-day shopping event during the traditional Black Friday kickoff to the holiday shopping season, which falls this year on November 29. Big box retailers such as Target, Walmart and Best Buy have already advertised upcoming discounts on popular Apple products, with more deals expected to be announced in the coming weeks.

Update: ifoAppleStore has updated its report to state that upon learning of the effort to open stores on Thanksgiving, Apple CEO Tim Cook has canceled it, citing the need for employees to be with their families.


Apple Under Investigation for $1.3 Billion Italian Tax Fraud
Apple is under investigation by Italian authorities for alleged tax fraud, according to local reports and Reuters.

The Government believes Apple may have hidden more than $1.3 billion from the Italian tax authority and investigators in that country have been aggressive with their tax probes in recent years.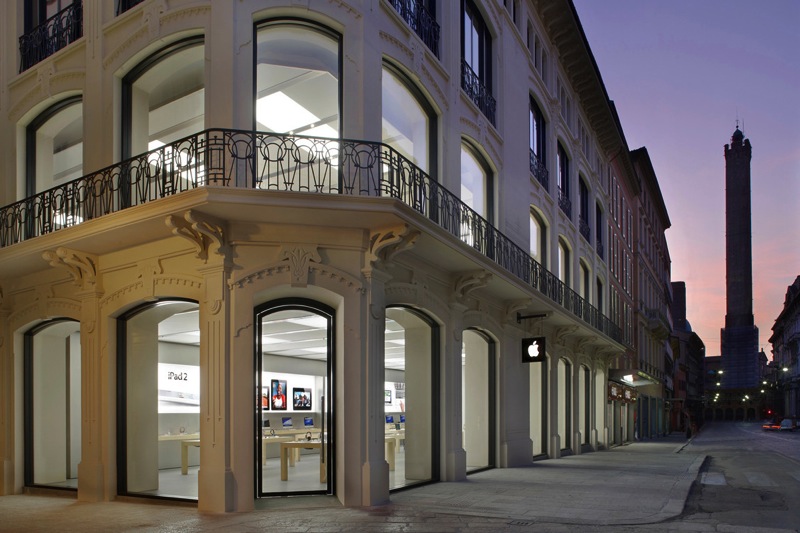 According to Reuters:

The maker of the iPhone is the latest prominent corporation to become the target of a tax probe in Italy amid a global crackdown on tax cheating by multinationals.

In Italy, where tax authorities have become more aggressive in their dealings with global companies, fashion designers Domenico Dolce and Stefano Gabbana were handed in June a 20-month suspended prison sentence and a heavy fine for hiding hundreds of millions of euros in unpaid taxes. Both deny any wrongdoing.
Apple has been fined more than $1 million by Italian regulators in a separate case, after the company was found not providing consumers with proper disclosures related to the warranties that Italian consumers automatically get under local law.

Apple currently operates fourteen Apple Retail Store locations in Italy, including the Via Rizzoli location in Bologna, pictured above.


Computer History Museum Releases Apple II DOS Source Code
The Computer History Museum and the DigiBarn Computer Museum today released the 1978 Apple II DOS source code for non-commercial use after obtaining permission from Apple.
With thanks to Paul Laughton, in collaboration with Dr. Bruce Damer, founder and curator of the DigiBarn Computer Museum, and with the permission of Apple Inc., we are pleased to make available the 1978 source code of Apple II DOS for non-commercial use. This material is Copyright © 1978 Apple Inc., and may not be reproduced without permission from Apple.
The Apple II, which first began shipping in 1977, came as a ready-to-use computer equipped with a keyboard, compatible with any display monitor. Priced at $1,298, it also featured color, graphics, expansion slots, game paddles, and had the BASIC programming language built-in.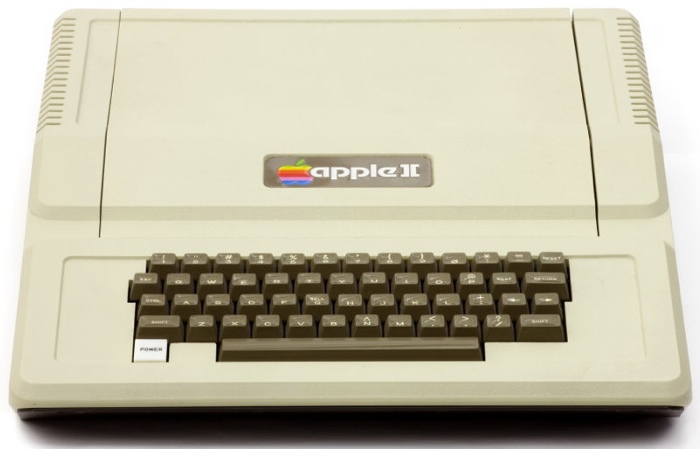 The Apple II DOS source code was developed by Paul Laughton, a contract programmer from Shepardson Microsystems, who wrote DOS on punch cards over the span of seven weeks after Apple paid $13,000 for his services.
"DOS was written on punch cards. I would actually hand-write the code on 80-column punch card sheets. A guy at Shepardson named Mike Peters would take those sheets and punch the cards. The punch cards would then be read into a National Semiconductor IMP–16 and assembled, and a paper tape produced.

The paper tape was read into the Apple II by a plug-in card made by Wozniak, and I would proceed to debug it. As the project got further along and the code was all written, and it was debugging and updating, I would mark up a listing and give it to Mike Peters who would then change whatever was necessary and deliver me a paper tape and I'd start again."
The source code is downloadable directly from the Computer History Museum website, and comes with meeting minutes between Apple and Shepardson Microsystem, plus contracts and scanned lineprinter listings from 1978. The Computer History Museum also has a detailed history of the creation of Apple II DOS, which is well worth a read.


Rockingham Park Apple Store in Salem, New Hampshire More Than Doubling in Size
The Rockingham Park Apple Store in Salem, New Hampshire is dramatically expanding its footprint, moving into the former H&M space next door, as noticed by IFOAppleStore.

The store is one of the busiest mall-based locations in the chain, largely because of its proximity to Boston and the fact that New Hampshire has zero sales tax, drawing many buyers away from Boston's other Apple Store locations.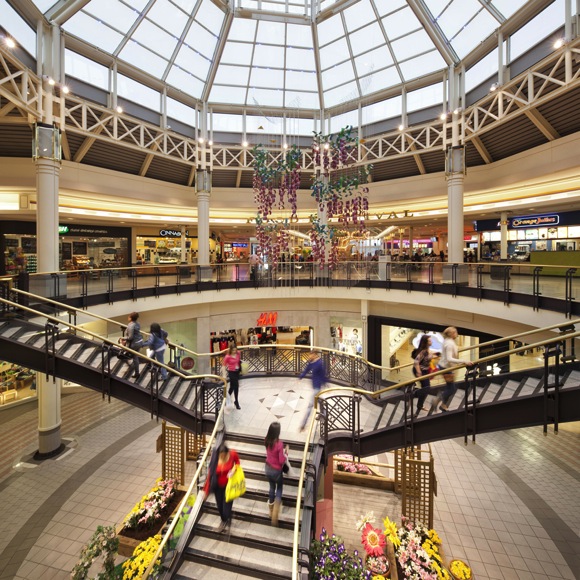 The new location, which will see the store going from 5,888 to 13,500 square feet, opens Saturday at 10AM.


Steve Jobs Inducted into Bay Area Business Hall of Fame, Eddy Cue Gives Emotional Speech
Apple SVP of internet software and services Eddy Cue accepted Steve Jobs' posthumous induction into the Bay Area Business Hall of Fame last Thursday, which recognizes esteemed business individuals with ties to the San Francisco Bay Area. In a video of the award ceremony uploaded by the Bay Area Council (via TechCrunch), a montage of Jobs' noteworthy innovations is followed by an emotional speech from Cue detailing how Jobs had become a friend and helped him as his wife battled cancer, going on to share several remarks about Jobs' relentless pursuit of perfection throughout his time at Apple.




In the speech, Cue recounts how he learned through Jobs to "do what you love" for the first time when Apple was preparing to launch the original iMac in 1998. Cue recounts how Apple's representatives got into the venue at midnight on the date of the event for rehearsals, with Jobs furious at the angle in which the Bondi Blue iMac popped up from the bottom center of the stage during a practice run:
He taught me many things but none more important than 'do what you love'. That's what he did every day. It wasn't about fame, it wasn't about fortune, it was about creating great products. And not accepting anything less than perfection. As I was coming in today, I was trying to remember a story of the first time I learned that from Steve. We were launching the iMac, in Bondi blue…we were doing this at the Flint center in Cupertino. Unfortunately we couldn't get the venue, Stomp was there the night before, we were launching it the next day and we could only get in at midnight. So we come in at midnight, we were going to do rehearsals…one of the things we wanted to do was have the iMac come out from the stage as he was introducing it. And we'd shine some lights. I was sitting out in the crowd…and the iMac comes out and the light comes on it and I said "wow, that is so cool!"

Steve stops the whole thing and says "stop, this sucks!" He says, "it should come out at the side where you can see the color, the light should be shining at this side and when it turns to the front that's when it should turn on…30 minutes later we do the whole thing again and when I see it come out I said 'wow, he was absolutely right, it's incredible'. He had that level of detail for everything he did, and that's what he taught us.

Cue also noted that Jobs' would have been favorable to the induction because of his strong ties to the Bay Area, including the fact that he grew up, started Apple and met his wife Laurene all in the area. Notably, the home where Jobs first began building computers with Steve Wozniak was designated a "historic resource" by the Los Altos Historical Commission in October.

Also honored during the event was Oracle CEO Larry Ellison, who was a close friend of Jobs. Ellison stated that Jobs was not seeking fortune or fame, but rather added that the former Apple CEO was "obsessed with the creative process and building something that was beautiful."
Apple Releases Xcode 5.0.2 With Bug Fixes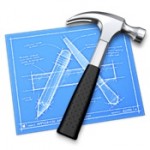 Last week, Apple seeded Xcode version 5.0.2 to developers, and now the company has released the final version to consumers.

In addition to stability improvements, the app includes a fix for a bug that caused occasional hangs in iOS Simulator during an app install as well as a fix for a bug that caused crashes to occur while debugging devices running iOS 6.
What's New in Version 5.0.2
Includes SDKs for OS X 10.9 Mavericks, OS X 10.8 Mountain Lion, and iOS 7.

- Fixes occasional hangs in iOS Simulator during app install, or when debugging.
- Fixes a crash that could occur while debugging on devices running iOS 6.
- Additional bug fixes and stability improvements.
Xcode can be downloaded from the Mac App Store for free. [Direct Link]


Apple Releases iBooks 1.0.1 for Mac With Bug Fixes, Stability Improvements
Apple today launched a new update for iBooks for Mac, bringing it to version 1.0.1. The 14.7 MB update includes bug fixes and stability improvements for the app, which was originally released on October 22 alongside OS X Mavericks.




Apple has also released two EFI firmware updates for the 13-inch and 15-inch Retina MacBook Pros and a fix for the Mail app. The iBooks update, along with the other updates, can be downloaded via the Software Update tool in the Mac App Store.


Apple Releases Fix for NVIDIA Graphics Issue on New 15-Inch Retina MacBook Pro
Alongside today's release of a firmware update addressing keyboard and trackpad issues on Apple's new 13-inch Retina MacBook Pro, the company has released a separate firmware update for owners of the new 15-inch models. The 15-inch Retina MacBook Pro update addresses a separate issue related to performance of the discrete NVIDIA graphics included on higher-end models.



This update is recommended for MacBook Pro (Retina, 15-inch, late 2013) models with NVIDIA graphics.

This update addresses an issue which, in rare cases, may limit the performance of the discrete graphics processor after a system wake or boot.
The firmware update, which is 5.22 MB in size, can be downloaded either directly from Apple's support site or through the Software Update mechanism in the Mac App Store for users on affected machines.


Apple Seeds Xcode 5.0.2 GM to Developers
Apple today seeded Xcode Version 5.0.2 to developers, implementing bug fixes for several different issues introduced in version 5.0.1. Version 5.0.2 is listed as a Golden Master build, though there have been no prior betas.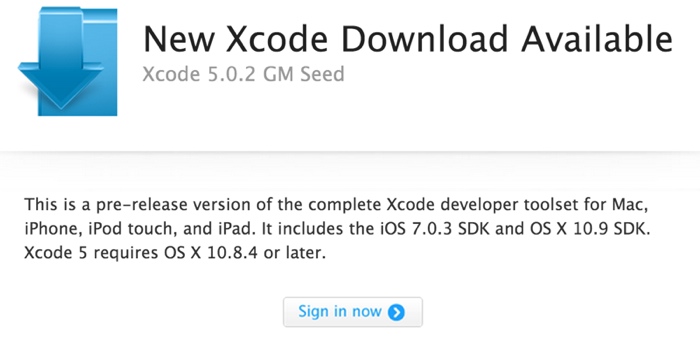 Xcode 5.0.1 was originally released on October 22 and included new SDKs for Mavericks, Mountain Lion, and iOS 7, along with support for continuous integration bots and a Debug Gauge.

Xcode 5.0.1 can be downloaded from the Mac App Store for free [Direct Link] while 5.0.2 is available for registered developers via Apple's Developer Portal or the software update tool in the Mac App Store.

(Thanks, Ryan!)
Apple Implements 'Managed Distribution', Volume Purchase Program for Mac Apps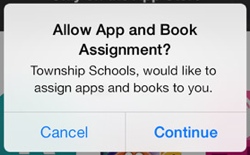 Following the late October launch of Mavericks, Apple has implemented new changes to its Volume Purchase Program for Business and Education, expanding the program to the Mac App Store for the first time and launching new "Managed Distribution" capabilities for iOS 7 and Mavericks that allow institutions to assign and revoke app licenses to individual users. The company has begun sending emails to its education and business customers, notifying them of the changes.
Hello Education Technologists,

I wanted to be sure to send this information regarding another part of the iOS 7 and Mavericks updates to become available. There is a guide available as well for more detail. As I've discussed with many of you, it's now time to consider a Mobile Device Management Solution (MDM) moving forward.

Volume Purchase Program for Business and Education:

New features available.

The Volume Purchase Program (VPP) for Business and Education has been updated to support iOS 7 and OS X Mavericks. It now features:

- Managed distribution—Install and assign apps using Profile Manager on OS X Server or third-party mobile device management (MDM) solutions

- Mac apps—Now available on the VPP store

The VPP pages on Apple.com have updated program information, including direct links to enrollment and program login for registered participants.

Volume Purchase Program: Migrating from redemption codes to managed distribution - http://support.apple.com/kb/HT6015
Apple began preparing developers for the launch of the Mac Volume Purchase Program in early October, allowing developers to introduce discounts for bulk purchases as is possible in the iOS App Store.

As noted by Enterprise iOS, Apple's new mobile device management (MDM) options are compatible with the majority of apps and books from the App Store and require MDM systems to be updated to work with the new options. Assigned apps are downloaded automatically to supervised devices, and app assignment does not reveal Apple IDs.

Apple has also updated both the Business and Education Volume Purchase Program pages on its website to reflect the changes, providing enrollment options and help documents on the Volume Purchase Program and mobile device management solutions.