Mac Rumors powered by MacRumors_p2


MacBook Air vs. MacBook Pro: Which Apple Notebook to Choose
From Apple's Mac lineup, the company sells many more laptops than desktop computers, part of a trend that has been in place for years. Apple's laptops are well made, they offer more than enough performance for a majority of users, and you can take the laptop with you wherever you go.

Apple's laptop lineup consists of two models: the MacBook Pro and the MacBook Air. There are some obvious and nuanced differences between the two models that you need to consider while shopping for a Mac laptop. In this guide, we'll take a look at the specifics, the differences, and the performance of the MacBook Pro and MacBook Air to help you decide which laptop is best for you.


Why you should pick a MacBook Pro

Of the two laptop lineups, the MacBook Pro is the one outfitted with a Retina display. These displays have many more pixels than the MacBook Air displays, which means images and text will look very sharp and clean -- it's a pleasing aesthetic if you're spending all day at the computer. The high resolution is also great for anyone who's working in HD video, allowing you to work in actual size and still have room for your app's interface.

Apple's definition of "Retina" is when a user, at a typical usage distance, cannot see the individual pixels on the screen. The 13-inch Retina MacBook Pro has a resolution of 2560 x 1600, while the 15-inch Retina MacBook Pro has a resolution of 2880 x 1800. In comparison, the non-Retina MacBook Air has a 1366 x 768 (11-inch) or 1440 x 900 (13-inch) resolution, so you can see there's quite a difference between the displays of Apple's two notebook lines.




The MacBook Pro is positioned as a computer than's just as good performance-wise as a desktop computer. In general, the MacBook Pro is quite a bit faster than the MacBook Air, with the stock 13-inch models offering 2.6GHz to 2.8GHz dual-core processors and the stock 15-inch models offering 2.2GHz to 2.5GHz quad-core processors. Apps that take advantage of multiple cores, like Final Cut Pro, Photoshop, Logic Pro X, and more, are especially well suited to the 15-inch Retina MacBook Pro.

You're going to want to choose a Retina MacBook Pro if you're big on gaming. The MacBook Pros have superior GPUs, and the top-of-the-line $2,499 15-inch version even has a dedicated Nvidia GeForce GT 750M graphics card along with integrated Iris Pro graphics like the rest of the MacBook Pro lineup. It'll switch between the two cards to maximize performance and battery life.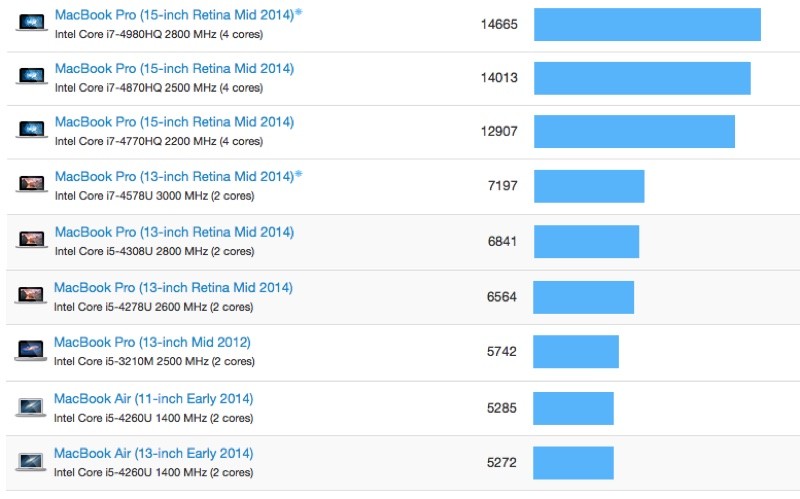 All of Apple's newest MacBooks have amazing battery life. The 13-inch Retina MacBook Pro offers 9 hours of web browsing or iTunes playback, while the 15-inch model offers 8 hours of web browsing/iTunes playback. One thing to keep in mind though, the less powerful MacBook Air has the best battery life out of any of Apple's notebooks -- the 13-inch version lasts for up to 12 hours when browsing the web or when playing a video.

On the downside, the MacBook Pro is quite a bit heavier than the MacBook Air. Both the 13 and 15-inch models are under five pounds, with the former weighing in at 3.46 pounds and the latter at 4.46 pounds. That might not sound like a lot, but after an hour or two of schlepping a MacBook Pro around, 3 to 5 pounds can feel like 20.

You're basically picking processing power and display over superior portability when you choose a Retina MacBook Pro, and you're sacrificing a little bit of battery life. MacBook Pros are also the more expensive of the two notebook lines, with the entry-level 13-inch model priced at $1,299 and the entry-level 15-inch model priced at $1,999 -- these are considered desktop replacements, after all.

Learn about the specifications of the MacBook Pro.


Why you should pick a MacBook Air

Travel is the forte of the MacBook Air. It's lightweight (under three pounds) and won't take up a lot of space in a bag. The smaller size comes with compromises, such as smaller non-Retina screens and slower performance, but if you're using your laptop in meetings, a classroom, or a coffee shop for relatively simple tasks, those compromises may not matter too much.




Apple's most affordable laptops are MacBook Airs with prices that start at $899, but that's not to say that the MacBook Air offers entry-level performance -- these are machines that can handle all of your day to day tasks. If your workload consists mostly of productivity tasks that use single-core apps (web, email, word processors, spreadsheets, presentations, etc.) and you're frequently on-the-go, you'll be happy with the performance of the MacBook Air. There's nothing stopping you from using a pro-level app, but the 1.4GHz dual-core processor limits the performance.

If you're a heavy user of apps that are really designed more for multi-core machines, like Final Cut Pro, Photoshop, or Logic Pro X, you may not be satisfied with the performance that a MacBook Air offers.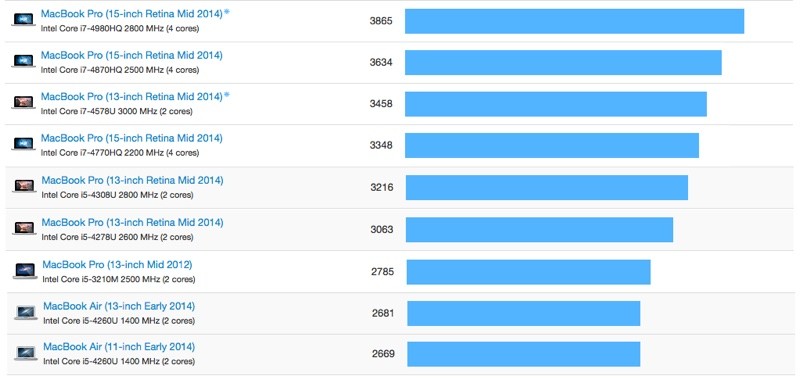 There's a reason that the MacBook Air is one of Apple's most popular offerings -- they're amazingly portable. The 11-inch model weighs just 2.38 pounds while the 13-inch model weighs 2.96, and both models are just 0.68 inches thick. Battery life is another major draw. The 11-inch model will last for nine hours when browsing the web or watching videos, and the 13-inch model will last for a whopping 12 hours during the same tasks. That's enough battery life to more than make it through a full work day.

If you already read through the MacBook Pro section of this guide, you know the major trade off when choosing a MacBook Air -- you're losing out on that gorgeous Retina screen. You're also missing out on faster performance, but if you need a machine for travel purposes, you won't go wrong with a MacBook Air.

Get more information about the MacBook Air specifications.


Why you might want to wait

You've done your research, you've got your credit card out, and you're ready to buy -- but you might want to wait, especially if you want to buy a MacBook Air.

The current MacBook Air was released in April of 2014, so there's a real possibility a new MacBook Air could come out soon. Recently, Intel announced its new Broadwell processors, which could be used in a new MacBook Air. Not only are the processors new, but they also feature improved integrated graphics. According to a report by AnandTech, the first computers using the new 15-watt Broadwell-U chips -- the ones that could be used in a MacBook Air -- are expected at the end of January.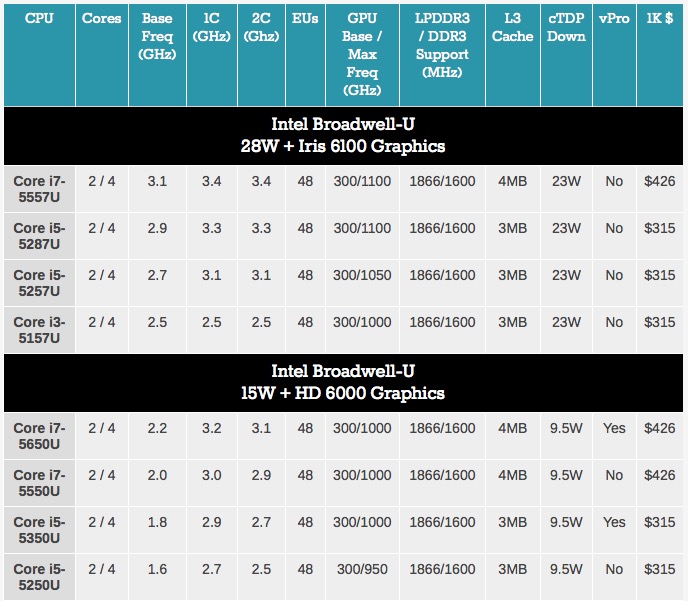 A little more sensational is the rumor of a 12-inch MacBook Air, which could have a Retina display. The 12-inch MacBook Air will feature a complete redesign that introduces an ultra slim body that might do away with several existing ports, including the MagSafe, relying instead on a USB Type-C connector for charging and peripherals. It's also rumored to have slimmer display bezels and an edge-to-edge keyboard design. It's not clear exactly when the 12-inch MacBook Air might launch, but current rumors suggest it's already in production for a spring to early summer launch.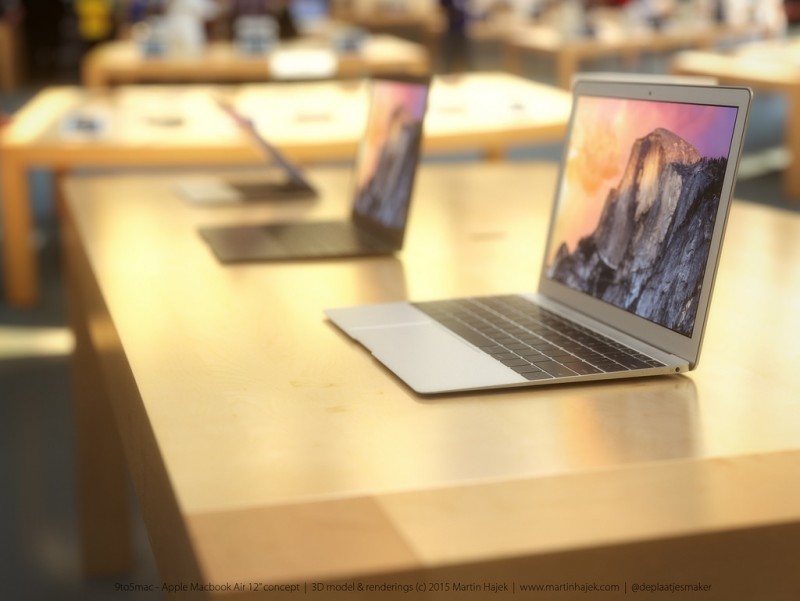 Rendering of the 12-inch MacBook by Martin Hajek


As for the MacBook Pro, the current version was released in July of 2014 and it looks like Broadwell Retina MacBook Pro machines may not be ready for a few months yet. The 28-watt Broadwell-U processors with the new Iris 6100 integrated graphics appropriate for the 13-inch Retina MacBook Pro are available, but chips appropriate for the 15-inch MacBook Pro will not be released in quantity until July or August, making an update before that time unlikely.

Of course, if you need a new laptop now, then buy one. If you have a Core 2 Duo-based MacBook, you'll benefit greatly from the current offerings. If your laptop is two or three years old, you should probably wait, since you'll see a better price/performance improvement with the new Broadwell-based MacBooks.


Which Mac laptop should you buy?

So you want to buy a MacBook Pro for its performance and Retina display. Which one should you get? The $1,499 13-inch MacBook Pro hits a sweet spot, offering more storage capacity (256GB) than the $1,299 model. And it's only a few percentage points slower than the $1,799 model, which is your only option if you want a 13-inch MacBook Pro with 512GB of storage.

If you prefer a 15-inch laptop, you should get the $2,499 MacBook Pro if you use a lot of pro apps -- you'll benefit from the 512GB of storage and the discrete Nvidia graphics subsystem.

The MacBook Air is great for users who need a computer for productivity tasks while traveling. If you can afford it, opt for a model with 256GB of flash storage -- not only do you get more room to store files, but you also get a slight speed boost as the 256GB model is a bit faster, according to speed tests. Remember, you don't get as many ports as you would on a MacBook Pro, so make sure you have the proper adapters.

Apple also makes a $1,099 non-Retina MacBook Pro that we didn't mention in this guide, but that's not really worth purchasing unless you desperately need dedicated FireWire, Ethernet and/or a SuperDrive. The non-Retina MacBook is old, slow, and will probably be discontinued in the near future.

Apple Launches Annual 'Back to School' Promotion in Australia and New Zealand
Apple's annual "Back to School" promotion has returned to Australia and New Zealand, as spotted by 9to5Mac. The sale offers an Apple gift card worth between $25 to $100 to university students, students accepted to a university, parents buying for a university student and faculty that purchase a qualifying Mac, iPad or iPhone.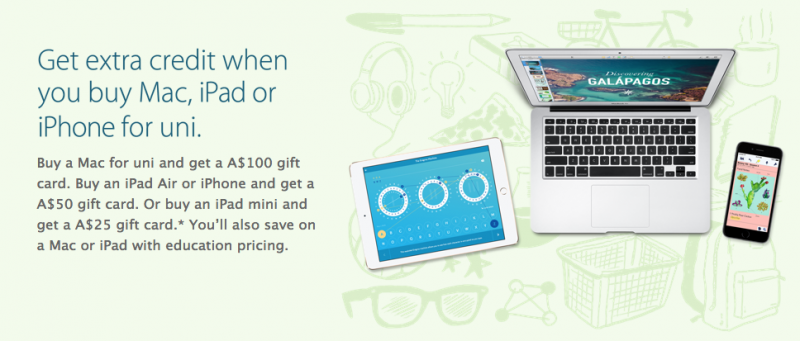 The list of qualifying products includes the MacBook Pro, MacBook Air, iMac, Mac Pro, iPad Air 2, iPad Air, iPad mini 3, iPad mini 2, iPhone 6, iPhone 6 Plus, iPhone 5s and iPhone 5c. Eligible customers can combine the Back to School promotion with Apple Education Pricing for additional savings. The sale runs January 30 through March 19.

Apple holds a similar Back to School promotion in the United States during the summer months, offering Apple Store gift cards of equivalent amounts for new Mac, iPad and iPhone purchases. That sale typically runs from July through September and is also offered in Austria, Belgium, Canada, Denmark, Finland, France, Germany, Ireland, Italy, Netherlands, Norway, Spain, Sweden, Switzerland, and the United Kingdom.

Apple China Posts Video Showing Creation of Mural for New Chongqing Store
Apple has posted a video on its Chinese retail website showing off an art collaboration between international photographer Navid Baraty and artist Yangyang Pan to design a mural for the company's upcoming Jiefangbei store in Chongqing. The video shows Baraty discussing his work in taking photos of Chongqing, while Pan shares her role in painting the mural that covers the location.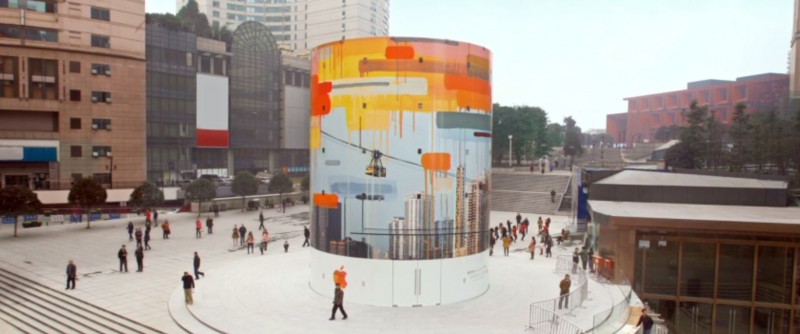 Last week, Apple posted a video on the website showing calligrapher Wang Dongling creating a mural for Apple's new West Lake store in Hangzhou, China which opened last week. Earlier this month, Apple retail chief Angela Ahrendts noted that Apple would be opening five new retail stores in the next five weeks to coincide with the Chinese New Year holiday. The new Jiefangbei store also marks Apple's second in Chongqing, as the first opened last July.

Apple's new Jiefangbei in Chongqing, China opens on January 31 at 10 AM local time.

Apple Launches 'Free on iTunes' Section With Free TV and Music Downloads
Apple today added a new "Free on iTunes" section in the iTunes Store, featuring free downloads of songs and full length TV episodes. The section replaces Apple's "iTunes Single of the Week", which previously offered free songs from popular and indie music artists.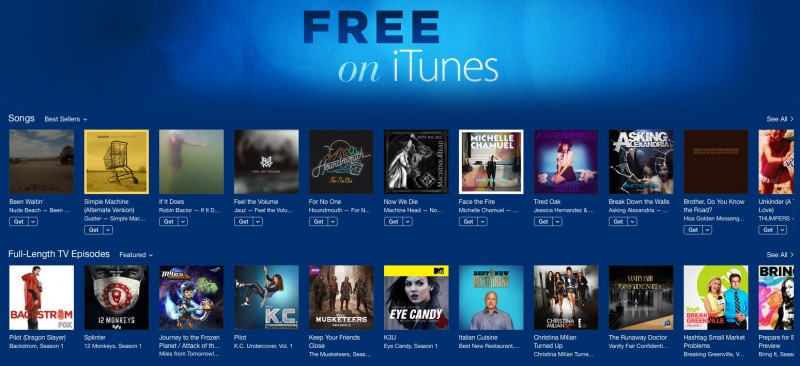 Currently, Apple is offering full-length TV episodes from shows including Fox's Backstrom, Syfy's 12 Monkey's, Disney Channel's KC Undercover, and MTV's Eye Candy. On the music side, Apple is offering downloads from artists such as Purity Ring, Jauz, Asking Alexandria, and Guster.

Apple's "Free on iTunes" section is live now, and it is likely that the company will offer new content every week as it has done with the iTunes Single of the Week and its App of the Week section.

Update: The new section appears to be U.S.-only for the time being.

Apple's iTunes Radio, Beats, and Others Hit With Unpaid Royalty Suits Over Pre-1972 Music
Following a lengthy lawsuit that pitted Sirius XM Radio against members of classic rock band The Turtles in a fight over royalties for music recordings made before 1972, new class action lawsuits have been filed against Apple, Sony, Google, and Rdio over their streaming music services (via The Recorder). As noted by Law360, Beats Music has also been hit with a suit.

According to the suits, filed yesterday by Zenbu Magazines Inc., streaming services like iTunes Radio, Beats, and Google Play Music have been making money off of pre-1972 music recordings without paying any royalties to the owners of the original recordings.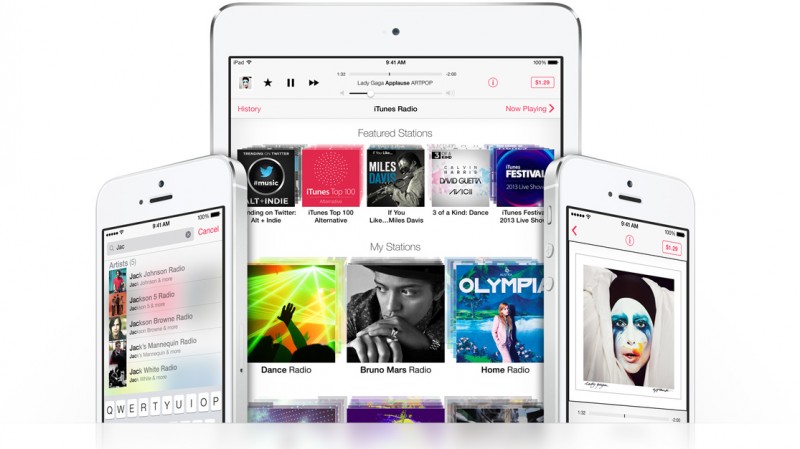 Zenbu owns the copyrights to many songs in question and is represented by The Law Office of Jack Fitzgerald in San Diego. The lawsuit seeks to create a certified "class of all owners of recordings made before February 15, 1972, whose recordings appear on streaming services."
While musical compositions have been protected under U.S. copyright law since 1831, sound recordings were only added to the federal copyright act in 1972. That's meant that the holders of copyrights to pre-1972 compositions—largely music publishers—have been paid royalties for public performances while those holding the copyrights to recordings—largely record labels—have not.
As noted by The Recorder, last year a judge in Los Angeles decided to extend ownership rights for pre-1972 recordings to include public performances. Similarly, in that case of Sirius XM versus owners of the sound recordings made by The Turtles in the 1960s, U.S. District Judge Philip Gutierrez ruled against Sirius.

The lawsuits come at a time when Apple is working behind the scenes for an upcoming relaunch of the Beats Music streaming service, rumored to include integration into iTunes and iOS in general. "The streaming services don't have a good idea of what their total liability is going to be," noted Santa Clara law professor Tyler Ochoa, with the lawsuits against the numerous streaming music services "inevitable", following the Sirius XM case.

Due to the growing popularity of streaming services worldwide, Ochoa sees some of the companies perhaps pulling those pre-1972 songs to avoid further liability, with record labels falling in line with their own lawsuits against the services for better royalty deals.

Popular Task Management App 'Any.do' Comes to Mac
Any.DO today announced the launch of a Mac version of Any.Do, the company's popular task management app for iOS, allowing users to manage their tasks and to-dos on multiple platforms throughout the day. While the app quietly went live last week, today marks the official launch with a major Editor's Choice feature by Apple in the Mac App Store.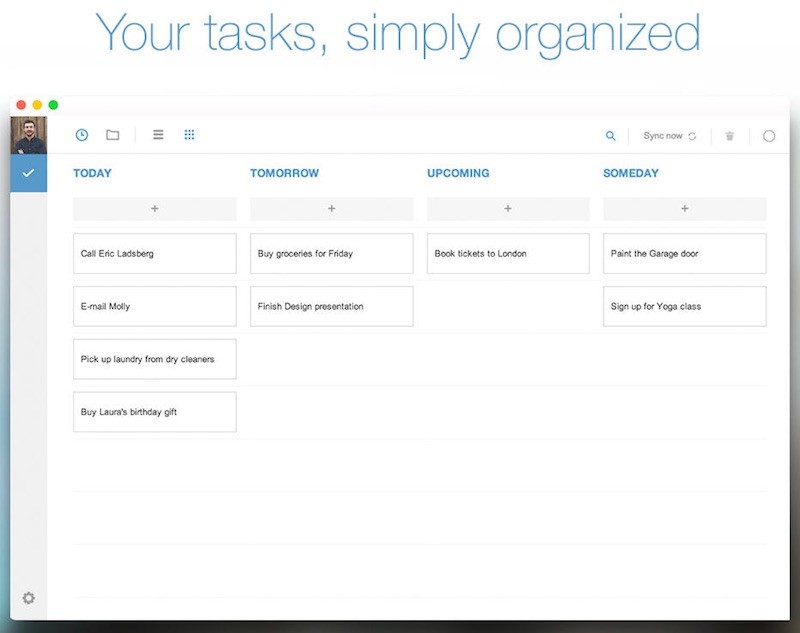 With Any.do for Mac, life is as productive as you want it to be. No need to pick up your phone or start your web browser. With one click from your desktop you get clear visibility into your daily tasks and all the same powerful planning features you've come to expect from the Any.do app. We've learned that it's the little differences that can make a big impact on your productivity, and that's why Any.do for Mac matters. Now, when you have an immediate access to your Any.do, being the best version of yourself is that much simpler.
Like its iOS counterpart, the Any.do Mac app includes basic to-do list features in addition to real-time user collaboration on tasks, voice entry, the ability to attach video, audio, photos and Dropbox files, and Any.do Moment, a daily planner feature.

While the app and service is free, Any.do also includes a premium subscription tier that gives users access to more color schemes, fully customizable reminders, location support and priority support from Any.DO's in-house support team. The subscription is regularly $4.99 a month, but is currently discounted to $2.99 a month to celebrate the launch of the Mac app.

Any.do is available in the Mac App Store for free. [Direct Link]

Longtime Apple Board Member Mickey Drexler to Retire in March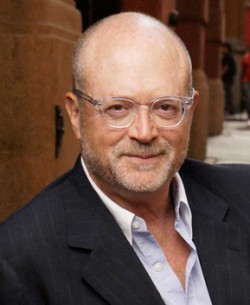 Mickey Drexler, who has served on Apple's Board of Directors since 1999, will retire at the end of his current term, according to a new shareholders filing. Drexler's term ends at the annual shareholder's meeting, on March 10, 2015. A replacement for Drexler has not yet been chosen.
On January 16, 2015, Millard "Mickey" Drexler, 70, who has served on the Board since 1999, notified the Board of his intention to retire at the end of his current term, which will expire at the Annual Meeting. The Board has not yet nominated an individual to fill the vacancy that will be created by Mr. Drexler's departure from the Board.
Drexler is the CEO of JCrew and was formerly the CEO of Gap, where he's widely credited for the chain's popularity during the 1990s. Jobs brought Drexler in to help define Apple's retail store goals at a time when its retail push was just beginning. Ron Johnson was hired during the same time period, and the first Apple Stores launched in 2001.

Drexler is the second longtime board member to leave the Apple Board of Directors in recent months, with Bill Campbell retiring back in July of 2014. He was replaced by BlackRock's Susan Wagner.

(Image courtesy of BU Today)

Apple Seeds OS X Yosemite 10.10.2 Build 14C106a to Developers
Apple today seeded a sixth beta of OS X Yosemite 10.10.2 to developers, just a week after seeding the fifth beta of OS X 10.10.2, and two months after seeding the first beta.

The new beta, build 14C106a, is available through the Software Update mechanism in the Mac App Store and through the Mac Dev Center.




As with previous betas, Apple asks developers to focus testing on Wi-Fi, Mail, Bluetooth, and VoiceOver. Many Yosemite users have had some ongoing problems with Wi-Fi since the new OS was first launched in October, and a November 10.10.1 update did not resolve all of the lingering issues.

Capture Any Audio on a Mac With Audio Hijack 3
Rogue Amoeba today announced the launch of Audio Hijack 3 for Mac, which allows users to record audio from any source, including Skype, Safari, or hardware inputs like microphones. As described by the company, "if it can be heard on Mac OS X, Audio Hijack can record it."

Audio Hijack 3 follows in the footsteps of Rogue Amoeba's Audio Hijack, which was first released in 2002, and Audio Hijack Pro, a second version that added additional features and support for various audio plugins. Version 3 of the software introduces a new look and dozens of new functions to make this the most full-featured version of Audio Hijack yet.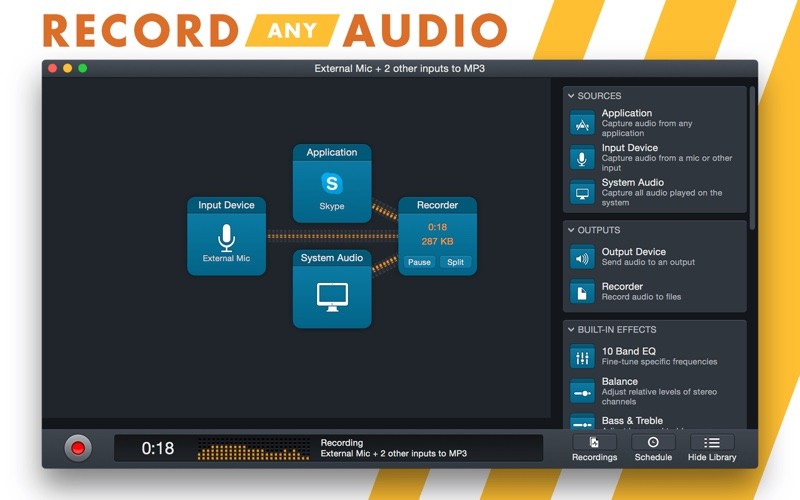 Audio Hijack 3 includes a new audio capture interface, which lets users see the sound as it's being captured using a pipeline-style view that organizes different types of audio into Blocks for full customization.
The most visible change is Audio Hijack's new audio capture interface. The terrific pipeline-style view of exactly how audio flows makes Audio Hijack 3 a snap to learn for veteran and rookie users alike. Different types of Blocks bring in audio from application and hardware sources (Source Blocks), adjust it with audio effects (Effects Blocks), then record it and send it out to speakers (Output Blocks). The fully customizable layout means users can configure the exact pipeline they need, to get the audio results they want.
The app is organized into three sections, including Sessions, Recordings, and Schedule, and Session Templates let users complete common tasks quickly. It's possible to record multiple formats at once, or different sources in sync, and there are simple tools for accessing various audio effects.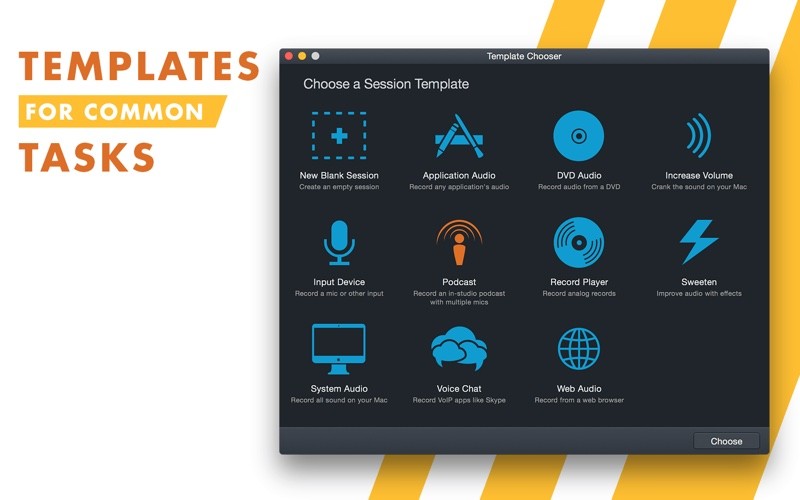 Dirty audio can be fixed with Denoise, Declick, and Dehum tools, and there are new preset options for saving configurations. For the first time, Audio Hijack can record in lossless FLAC format and in high-efficiency AAC.

Jason Snell of SixColors and Chris Breen of Macworld have both written detailed reviews of Audio Hijack 3 that are well worth reading to get a solid sense of what's new and how the software works.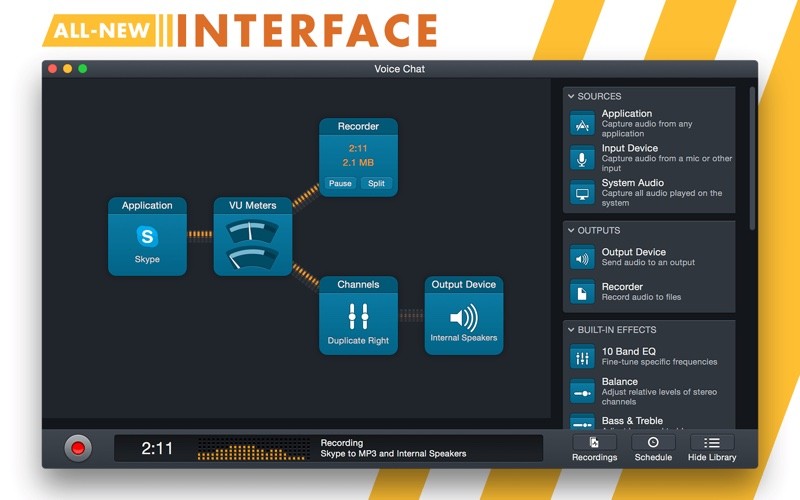 Audio Hijack 3 is available for Macs running OS X 10.9 and up. It can be downloaded from the Rogue Amoeba website for $49. New users will need to pay the standard $49 price, but people who purchased an Audio Hijack product in the past can upgrade to Audio Hijack 3 for $25. Customers who purchased Audio Hijack Prosince February of 2014 can download the new software for free.

Apple Increasing Lobbying Presence in Washington, D.C. Under Tim Cook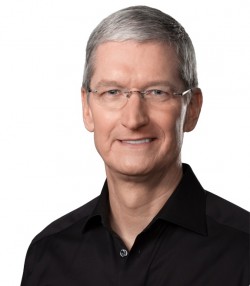 On a trip to Washington, D.C. last month, Apple CEO Tim Cook met with various senators to discuss a variety of topics, and Bloomberg points to the trip as a sign of the company's increased lobbying in recent years.

Though Apple was previously known to have a very small presence in Washington under Steve Jobs, Cook has quietly stepped up those efforts since taking the reins as CEO in 2011.
"They've learned what others before them have learned -- that Washington can have a great effect on their business," said Larry Noble, senior counsel at the Campaign Legal Center, a Washington-based non-profit that scrutinizes money in politics.
Even with its increased spending in Washington, Apple still trails a number of other companies in the area. According to OpenSecrets.org, a website which tracks spending, from January through September 2014, Apple's $2.9 million in lobbying expenditures was well below that of Google ($13.7 million) and Microsoft ($6 million).

Bloomberg also mentions Apple's increased hiring of staff in Washington, last year naming Amber Cottle - a Washington insider and former chief of staff for the Senate Finance Committee - as the head of its new lobbying office.

Perhaps explaining some of the increased lobbying, Cook knows the intense scrutiny the company will be under in the coming months with the upcoming launch of the Apple Watch and its various personal data-tracking applications, and government officials have no doubt been concerned over the possibility of new privacy-related issues.

Meetings in the past with the Food and Drug Administration and Federal Trade Commission to discuss health and security issues related to mobile medical applications and ultimately the Apple Watch have helped the company explain its commitment to privacy and security of individual users, while also hinting at possible user-based technology the company could be focusing on in the future. Finance has also been an area of concern for government officials, with Apple Pay putting the company into the spotlight and the company's tax practices being called into question.

With the company also having faced a number of lawsuits concerning everything from e-book pricing to lackluster data storage the company is no doubt looking to increase its dialogue with government officials to address current concerns while also looking to the future.

Note: Due to the political nature of the discussion regarding this topic, the discussion thread is located in our Politics, Religion, Social Issues forum. All forum members and site visitors are welcome to read and follow the thread, but posting is limited to forum members with at least 100 posts.

LastPass Password Manager Introduces New Mac App
Popular free password management service LastPass today is launching a new Mac app to make it easier for Mac users to access their passwords on their laptop and desktop computers. The new LastPass Mac app offers a full-featured vault for storing login information, passwords, credit cards, and more, and it comes equipped with several other useful tools such as Quick Search and Security Check.

Quick Search, one of the Mac app's key features, lets users search for a website or keyword to quickly locate logins, notes, and passwords. Sites can be launched directly from their default browser using a keyboard shortcut, with LastPass filling in the username and password for super quick site logins.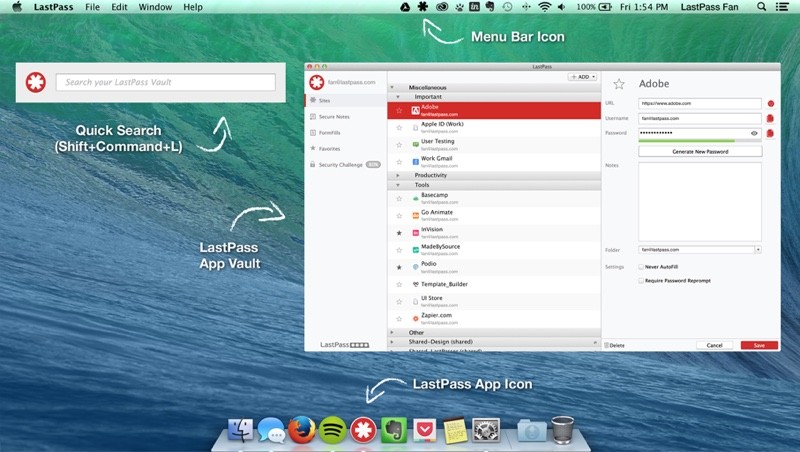 Security Check is another built-in feature of the LastPass Mac app, letting users continually monitor the strength of their passwords to make sure each one is secure enough. LastPass for Mac offers both offline access and automatic syncing between the Mac app and the iOS app.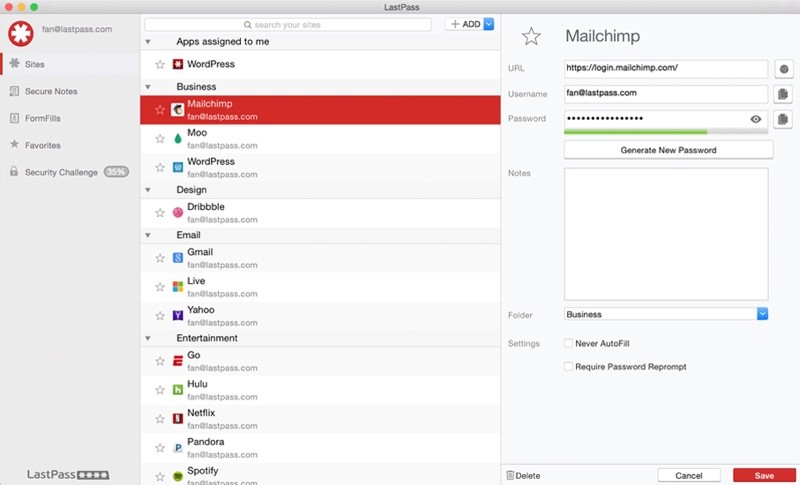 Before the introduction of the Mac app, LastPass was web-only when used with Mac and Windows computers, offering browser plug-ins for Chrome, Safari, Firefox, and more to access password management features.
"We are living in a time when using the same password across every online account, or storing passwords for critical accounts in an insecure document on your computer, means you will inevitably get hacked. At the same time, memorizing dozens of unique passwords is virtually impossible," said LastPass CEO and Co-Founder, Joe Siegrist. "The LastPass Mac App functions as a vault that safeguards sensitive information. It allows our customers to have convenient local access to their data, saving them the distraction of recalling passwords or manually typing in their login details."
Last month, LastPass debuted Auto-Password Change, a useful feature designed to let users change their passwords for supported sites with just the click of a button.

The LastPass Mac app, much like the LastPass iOS app, will be a Direct Link]

The service is supported by ads, but ads can be removed with a $12 per year subscription fee, which also adds priority tech support and multi-factor authentication.

Update 9:52 AM: LastPass for Mac is now available in the Mac App Store. [Direct Link]

Apple China Posts New Calligraphy Video to Commemorate Upcoming Hangzhou Store
Apple has posted a new video on its official Chinese retail website showing renowned calligrapher Wang Dongling creating a mural for the company's upcoming West Lake store in Hangzhou. The video shows the artist using precise brush strokes to form characters around an Apple logo on a surface, which is then shown covering the West Lake retail location.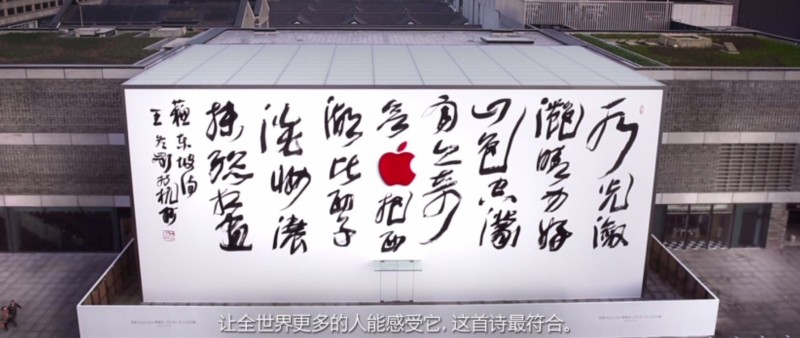 Last week, Apple retail chief Angela Ahrendts commented on Apple's expansion strategy in China, which involves the opening of five new retail stores in the next five weeks to coincide with the festive shopping of the February 19 Chinese New Year holiday. With the addition of five new stores, Apple would be operating a total of 20 locations in China and Hong Kong with an ultimate goal of 40 stores in China over the next several years.

Apple's new West Lake store in Hangzhou, China opens on Saturday, January 24 at 9 AM local time.

Update: Apple has posted a new version of the video on YouTube with English subtitles.





Firaxis Announces New 'Sid Meier's Starships' Interstellar Strategy Game
Civilization designer Sid Meier along with 2K and Firaxis Games have announced a new game, Sid Meier's Starships, reports Gamespot. The interstellar strategy game was developed by a small team at Firaxis who worked closely with Meier on the game's design.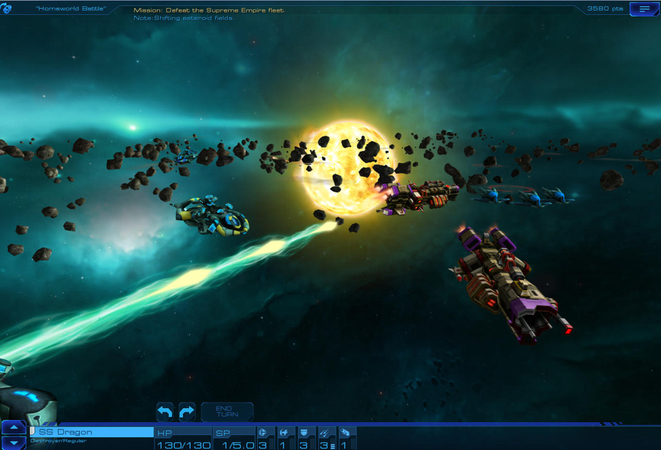 Sid Meier's Starships builds upon the success of last year's Civilization: Earth Beyond, moving beyond the initial colonization of planets to the world of space exploration.
"What happens after we colonize our new home and eventually build starships to take to the stars?" he said. "What has become of our long-lost brothers and sisters from the planet Earth? My goal was to create an experience that focuses on starship design and combat within a universe filled with interstellar adventure, diplomacy, and exploration."
The latest chapter in Sid Meier's game lineup allows users to control a fleet of starships as they journey through the universe completing a variety of missions that expand the influence of their federation. Though specific details were not revealed, Beyond Earth and Starships may share some cross-connectivity that will benefit gamers who own both games.




Sid Meier's Starships is slated to debut in early 2015 and will be available on the PC, Mac, and iPad. Pricing and an exact release date will be announced soon.

Buyer's Guide: Deals on Older iPads, Retina iMac, Mac Pro, Apple Accessories, and Apps
As we mentioned in last week's Buyer's Guide post, the deals in the month of January aren't great, but there are still a few discounts to be had on various products like the previous-generation iPads, the Retina iMac, the MacBook Air, and a few Retina MacBook Pro models.

We've also got a handful of accessory deals for you this week, on iPhone cases, iPad keyboard cases, Thunderbolt docks, and the Jawbone Big Jambox, plus some deals on Mac and iOS apps.


iMac

As of yesterday, Apple is selling the new 27-inch Retina iMac in its online refurbished store, offering discounts of 15 percent off, which beats any Retina iMac price that can be found in store this week.

Selection varies, but there are quite a few configurations available for purchase at a discount, which gives consumers looking for a Retina iMac deal a lot to choose from beyond the standard configuration.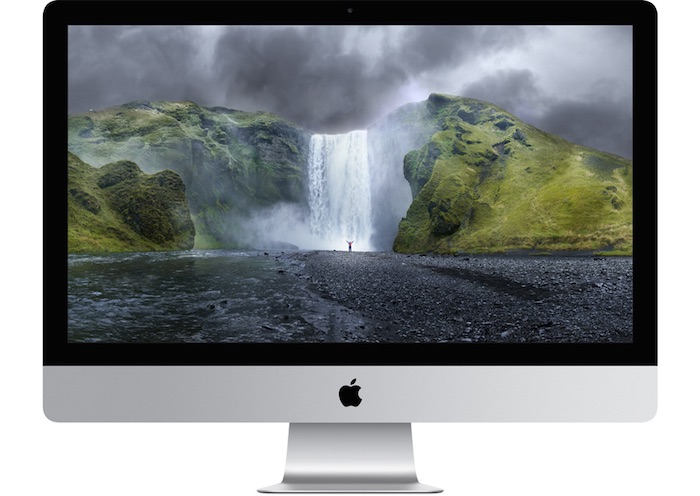 For example, the 4.0GHz Retina iMac with 8GB RAM and 1TB Fusion drive can be purchased for $2,339, a discount of $410 compared to the price when purchased new, and the stock 3.5GHz/8GB/1TB Retina iMac is available refurbished for $2,119, a discount of $380.

All of Apple's refurbished machines come with a 1 year warranty, but stock fluctuates often, so potential buyers may need to wait for a desired machine to show up in the store.


iPads

We don't recommend buying an iPad Air 2 or Retina iPad mini 3 this week if you can help it because there are no sales going on, but Best Buy is still offering now-discontinued higher-capacity Cellular versions of the iPad Air and the iPad mini 2 at discounted prices up to $130 off the standard price.

- iPad Air Cellular Silver 64GB (AT&T) - $499.99
- iPad Air Cellular Space Gray 64GB (AT&T) - $499.99
- iPad Air Cellular Silver 128GB (AT&T) - $599.99
- iPad Air Cellular Space Gray 128GB (AT&T) - $599.99




- iPad mini 2 Cellular AT&T Silver 64GB - $399.99
- iPad mini 2 Cellular AT&T Space Gray 64GB - $399.99
- iPad mini 2 Cellular AT&T Space Gray 128GB - $499.99
- iPad mini 2 Cellular AT&T Silver 128GB - $499.99


Retina MacBook Pro

- 13-inch 2.6GHz/8GB/128GB (Adorama) - $1,149, $150 off
- 13-inch 2.6GHz/8GB/256GB (Adorama) (B&H Photo) - $1,399, $100 off


MacBook Air

- 11-inch 1.4GHz/4GB/128GB (Best Buy) (B&H Photo) - $829.99, $70 off
- 11-inch 1.4GHz/4GB/256GB (Adorama) (B&H Photo) - $999, $100 off
- 13-inch 1.4GHz/4GB/128GB (Best Buy) - $849, $150 off
- 13-inch 1.4GHz/4GB/256GB (Adorama) (B&H Photo) - $1,099, $100 off


Mac Pro

MacMall is offering $50 off its stock of Mac Pros through 1/31, and the discount can be applied by using the coupon code MWBCJMACRUMORS. MacMall has several different configurations, but the base stock 4-core model is priced at $2,839.99 before the $50 discount, and the stock 6-core model is priced at $3,739.99. With the discounts, MacRumors readers can get a total of $201 and $301 off, respectively. MacMall also has many other quad-core to 12-core configurations available for purchase.


Apps

Apple's free app of the week is Marvell Pinball, a game that's normally priced at $0.99. It'll be available for free for the next seven days.

Goat Simulator is 60 percent off for a limited time, dropping the price to $2.99. Space Age: A Cosmic Adventure is also on sale for a limited time for $1.99, down from $3.99. For more app deals, make sure to check out our sister site AppShopper, which has a section dedicated to price drops.

StackSocial is offering 10 Mac apps for $10, a bundle that includes Disk Map, MenuTab Pro for Facebook, NotesTab Pro, CopyClip 2, Privacy Protector, Share Bucket, StatsBar, StockTab, Alerts for Gmail, and InstaReel for Instagram.

MacHeist also has a bundle of Mac Apps for $14.99, which includes Default Folder X, VirusBarrier, uBar, Speedy, TotalFinder, Parallels Access, CodeKit, and Cocktail. Little Snitch and Postbox will be included if enough bundles are sold.


Apple Accessories

Groupon is offering a refurbished Jawbone UP24 for $69.99, down from the original price of $99. The Speck CandyShell Case for the iPad mini is also available from Groupon for $11.99, down from its regular price of $44.95.

The Nintendo Clip Case for the iPhone 5/5s is available for $7.99 from Groupon, down from $29.99, and the site is also selling custom iPhone cases for the iPhone 5/5s/6/6 Plus from PrinterPix for $7.99 to $14.99. Cases are normally priced at $39.99.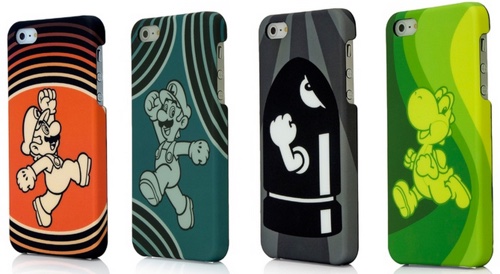 MacMall has a couple Thunderbolt docks on sell this week. The Elgato Thunderbolt 2 dock is available for $199.99, down from $229.95, and the StarTech Thunderbolt 2 Docking Station is available for $269.99, down from $329.99.




Logitech's Ultrathin Bluetooth keyboard for the iPad mini can be purchased for $37.99 from Groupon, down from $79.99, and Daily Steals has Apple Earpod earphones for $9 instead of $29.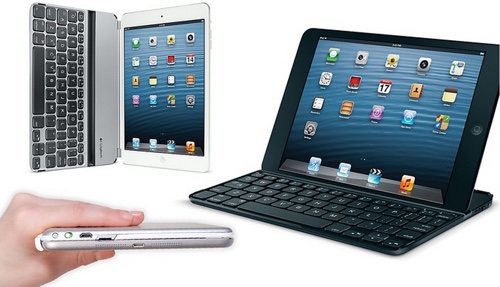 Daily Steals is also selling the Belkin USB 2.1 Swivel Charger for $8, down from $29.99, and the Jawbone Big Jambox can be purchased from Best Buy for $199, a $100 discount.

MacRumors is an affiliate partner with some of these vendors.

Apple Retail Chief Angela Ahrendts Talks Expansion in China Amid Five New Store Openings
Apple is planning a major retail increase in China in the coming weeks, retail chief Angela Ahrendts tells China's Xinhua News Agency. According to Ahrendts, Apple's aggressive strategy involves the opening of five new retail stores in the next five weeks. Apple is timing this expansion with the festive shopping of the February 19 Chinese New Year holiday.
"We are opening five new stores before the Chinese New Year this year. Four of the stores are in brand new cities for us," Angela Ahrendts, Apple's senior vice president of retail and online stores, told Xinhua in a telephone interview.
Apple already has opened one of the five planned retail locations, with the recent debut of a new store in Zhengzhou, the provincial capital and home to one of Apple's Foxconn facilities. Other upcoming stores include the West Lake Apple Store in Hangzhou, which will to open January 24.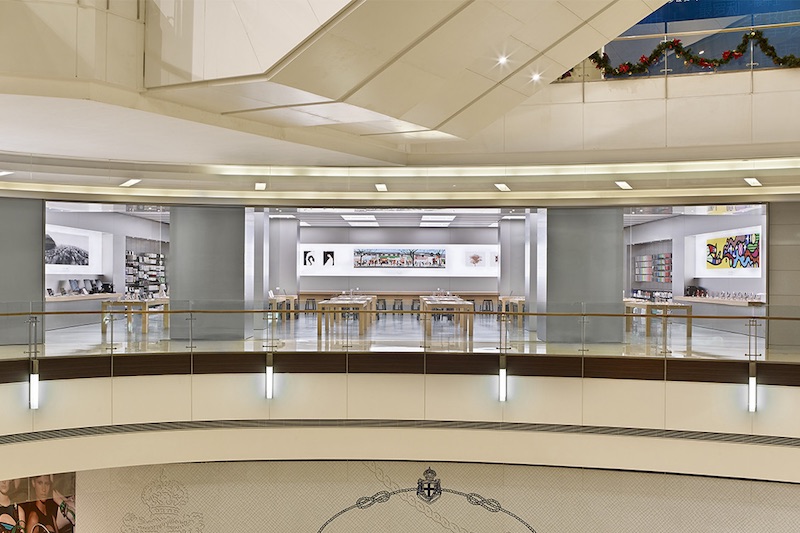 Apple's just-opened MixC store in Zhengzhou


With the addition of these five new stores, Apple will operate a total of 20 retail locations in China and Hong Kong, on the way toward a goal of 40 stores in the Greater China region over the next several years. These new stores reflect Apple's increasing emphasis on China, which Ahrendts told Xinhua is "a huge and important market for every global company today."
Ahrendts said Apple is hiring in China. The biggest challenge she sees is keeping up with demand while providing the same global customer service standards. She would not say where the other three other stores will be, but Apple's China website lists store jobs in 15 places, including Anhui, Guizhou, Hebei, Inner Mongolia, Shandong, Shanxi and Tianjin, none of which currently have Apple stores. One store in Shanghai is the busiest globally, receiving more than 25,000 visitors a day.
China is a growing market for Apple with an increasing proportion of its revenue coming from its Asian retail and online storefronts. Apple's Chinese online store is the fastest growing store for the company, with orders up more than 80 percent last year.

Apple Seeds OS X Yosemite 10.10.2 Build 14C99d to Developers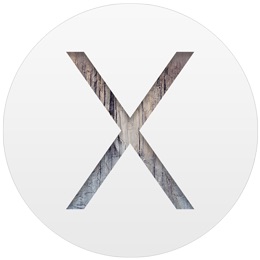 Apple today seeded a fifth beta of OS X Yosemite 10.10.2 to developers, just one week after seeding the fourth beta of OS X 10.10.2 and nearly two months after seeding the first beta.

The new beta, build 14C99d, is available through the Software Update mechanism in the Mac App Store and through the Mac Dev Center.

As with previous betas, Apple asks developers to focus testing on Wi-Fi, Mail, and VoiceOver. Many Yosemite users have had some ongoing problems with Wi-Fi since the new OS was first launched in October, and a November 10.10.1 update did not resolve all of the lingering issues.

GoPro Shares Tumble After Apple Granted Remote Control Camera Patent
Shares of personal camera maker GoPro fell 12 percent as trading volume doubled yesterday following the publication of a recently awarded Apple camera patent (via Bloomberg). Apple was granted US patent no. 8,934,045 yesterday by the U.S. Patent and Trademark Office for a remote control camera system powered by a wrist-worn device.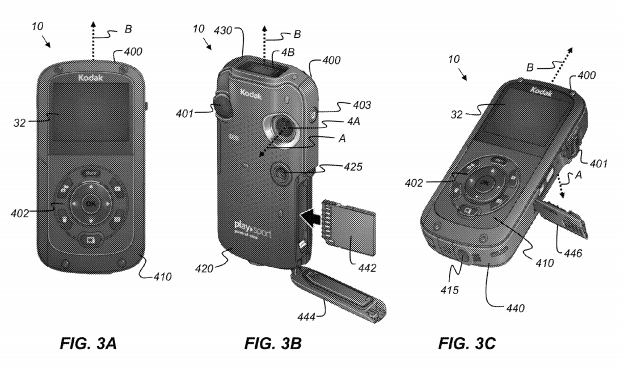 Originally filed by Kodak in 2012 and subsequently acquired by Apple in a much larger patent deal, the patent details a remote digital camera system that can be controlled by a smartwatch or phone. In its description, the patent seeks to address a wind resistance flaw present in select GoPro cameras that may lead to image artifacts.

According to Dougherty & Co. analyst Charlie Anderson, the GoPro stock plunge was led by investors concerned that Apple may encroach on the extreme action-adventure camera market currently dominated by GoPro. Investor reaction to this patent appears to have been overblown, however, as Apple patents a variety of technology innovations, most of which are not used in consumer products. And in this case, the technology wasn't even Apple's to begin with, making it even less clear whether the company has any intention of following up on it.

Apple, Google, and Others Offer Increased $415M Settlement in Class Action Anti-Poaching Lawsuit
After a judge had rejected an earlier settlement deal, Apple, Google, Intel and Adobe today offered a higher settlement that may end an anti-poaching lawsuit filed on behalf of technology workers, reports Reuters. Citing a source close to the negotiations, The New York Times claims the companies are offering a combined payment of $415 million to settle the case.



The suit asserts that the companies had illegal agreements that they would not directly solicit one another's employees. That limited the engineers' mobility and their pay, to the benefit of the companies, the suit said. The case grew out of reported actions by the companies that centered on a period that began in 2005, when Google was ascendant and Apple was trying to defend its turf.
Judge Lucy Koh rejected an earlier settlement of $324 million when plaintiff Michael Devine objected to the proposed amount. In her rejection, Koh agreed with Devine, stating that the total compensation "falls below the range of reasonableness," when compared to the settlement that Pixar, Lucasfilm, and Intuit previously reached with the employees in 2013.

Lawyers confirm this new settlement amount is acceptable to the plaintiffs, but Judge Lucy Koh will still need to approve the deal. A settlement would allow the companies to avoid a potentially embarrassing trial that would expose internal communications between top technology companies such as Apple, Google, Intel, Adobe, Intuit and others.

Late 2014 Mac Mini Gained Option for 2TB Fusion Drive in December
When the newest Mac mini first launched in October of 2014, Apple did not give the option for it to be configured with a 2TB drive, much to the disappointment of many Mac mini fans.

As noted by 9to5Mac, Apple reversed its decision to only offer 1TB of storage space in December and quietly updated the Mac mini build-to-order options, adding an option for a 2TB Fusion Drive for an additional $100. Before the change, users could only choose a 1TB Fusion Drive or 1TB of PCIe-based flash storage.




Though the return of a 2TB storage option will likely please some potential Mac mini buyers, the new 2014 machine has not been well received due to its soldered RAM and lack of a quad-core processor option.

Apple's Mac mini can be purchased from the company's online store, with pricing starting at $499. The high-end 2.8GHz option with a custom 2TB Fusion Drive and 8GB of RAM is priced at $1,099.

EA Announces 'The Sims 4' Will Launch on Mac in February
EA today announced via Twitter that the newest game in The Sims franchise, The Sims 4, will be coming to the Mac in February. The Sims 4 was first launched on the PC in September and EA initially promised a 2014 Mac launch for the game, but was unable to meet that target.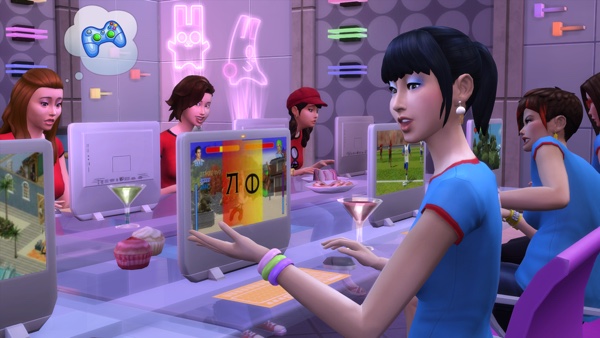 As with other games in the franchise, The Sims 4 invites players to create and control the lives of virtual characters, establishing relationships, building homes, and helping them advance through their careers. The Sims 4 has received some criticism for gameplay changes and features that were stripped from the previous game, but EA has pledged to return at least some of that former functionality to the game in the future.

The Sims 4 has received several content updates since its September launch, adding in ghosts, pools, and holiday decor. The game's first "Game Pack" expansion, The Sims 4: Outdoor Retreat will launch next week, adding new objects, features, and gameplay options.




Mac users who may have already purchased the PC version of The Sims 4 will be able to download the Mac version of the game at no additional cost. Though EA says the game will launch "next month," there is no specific release date specified at this time.