Mac Rumors powered by MacRumors_p2


Resource id #62Apple Urges Supreme Court Not to Send Samsung Case Back to Lower Court


Apple has urged the U.S. Supreme Court to rule against Samsung's request to send a longstanding patent lawsuit between the two companies back to lower court for further proceedings, reports Reuters.

Apple told the court that its South Korean rival has "no evidence" that design patent damages should be based on anything less than the value of an entire smartphone, according to court documents filed on Friday. The Supreme Court agreed to hear Samsung's case in December.

Samsung argued that it has been hit with "excessive penalties" for allegedly copying the design of the iPhone. The company claims that the penalties were unfair because Apple was awarded damages from the total profits of the product, while the infringing patent only applied to a component of the smartphone rather than the whole device.

Apple was awarded nearly $1 billion in damages in 2012, but a significant part of the decision was reversed in 2015, leaving Samsung owing $548 million. Samsung has already paid the $548 million, but could win its money back if the ruling is overturned. The patent lawsuit dates back to 2011.


Discuss this article in our forums



Apple Finalizes $7 Billion Five-Part Bond Sale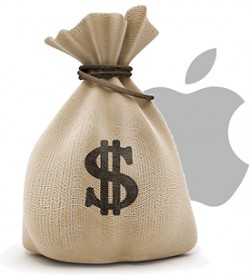 Apple has raised $7 billion in debt through a five-part bond sale of both fixed and floating rate notes, according to the company's final pricing term sheet filed with the U.S. Securities and Exchange Commission on Friday.

The five-part sale includes:

$350 million maturing in 2019 with a floating interest rate based on three month LIBOR plus 14 basis points

$1.15 billion maturing in 2019 with a fixed 1.1% interest rate

$1.25 billion maturing in 2021 with a fixed 1.55% interest rate

$2.25 billion maturing in 2026 with a fixed 2.45% interest rate

$2 billion maturing in 2046 with a fixed 3.85% interest rate

The transaction was underwritten by Goldman Sachs, J.P. Morgan Securities, MLPF&S, and Deutsche Bank Securities, among others.

Apple held $231.5 billion in cash and marketable securities, partially offset by $68.9 billion in long-term debt, as of the fiscal third quarter, but a significant portion of that money is held overseas and would be subject to high U.S. taxes upon repatriation. By raising debt through bonds, Apple can pay for its U.S. operations at a much lower rate, particularly given its low-risk Aa1/AA+ bond credit rating.

Apple typically uses the capital raised to fund dividend payments to shareholders and its share buyback program, which the company expanded to $175 billion in April. At the time, Apple said it expects to spend over $250 billion in cash under its capital return program by the end of March 2018. It also uses the capital for general corporate purposes, such as the repayment of earlier debt and acquisitions.


Discuss this article in our forums



Apple Confirms Upcoming Retail Store at World Trade Center
Apple market director Jason Barlia has confirmed the company's plans to open a retail store at the World Trade Center Transportation Hub in Lower Manhattan, according to CNET. The store will be located in the Oculus transit and retail complex, and it is expected to open later this year.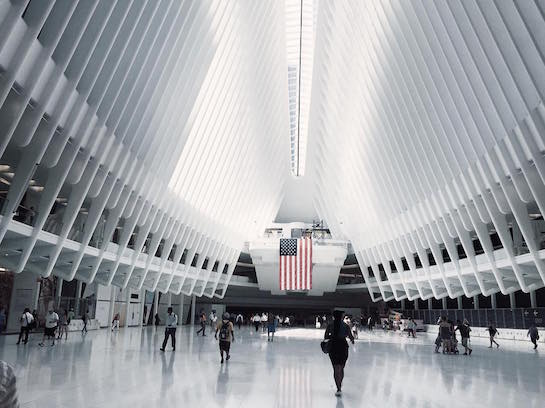 WTC Transportation Hub - Oculus (Image: Priscilla C. via Instagram)


The location will mark Apple's tenth retail store in New York City after its first Brooklyn store opens in Williamsburg this Saturday. Apple has another six stores in Manhattan, one in Queens, and one on Staten Island. The Bronx is the only borough that remains without an Apple Store within New York City limits.

Apple's plans to open a retail store at the new World Trade Center have been rumored since 2013, and an alteration permit confirmed the company's construction plans earlier this year. The store is said to be situated at the underground level, and it will reportedly span two floors with up to 10,000 square feet of space each.


Discuss this article in our forums



Apple Progressing on First Retail Stores in Singapore and Mexico City
In addition to expanding its retail footprint in China over the past few years, Apple is moving ahead with new stores in other countries.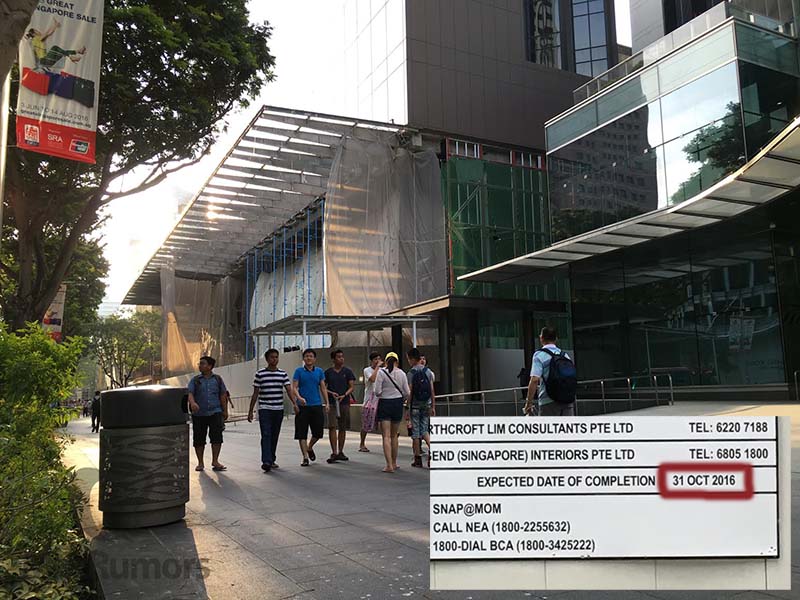 Photos obtained by MacRumors from reader Myles today reveal progress on Apple's first retail store in Singapore, a location that has been confirmed by Apple since November 2015 and under renovation since earlier this year. Construction of the store's glass facade and canopy is now well underway.

The project allegedly has an expected completion date of October 31, 2016, suggesting that the store could open as early as November.

Additional photos sent to MacRumors by reader Rodrigo show an Apple-like large, black construction barrier at Mexico City's Via Santa Fe, an upscale wing of Centro Santa Fe, the largest shopping mall in Latin America. The store will be located on the upper level of the shopping mall and is likely in the early stages of renovations.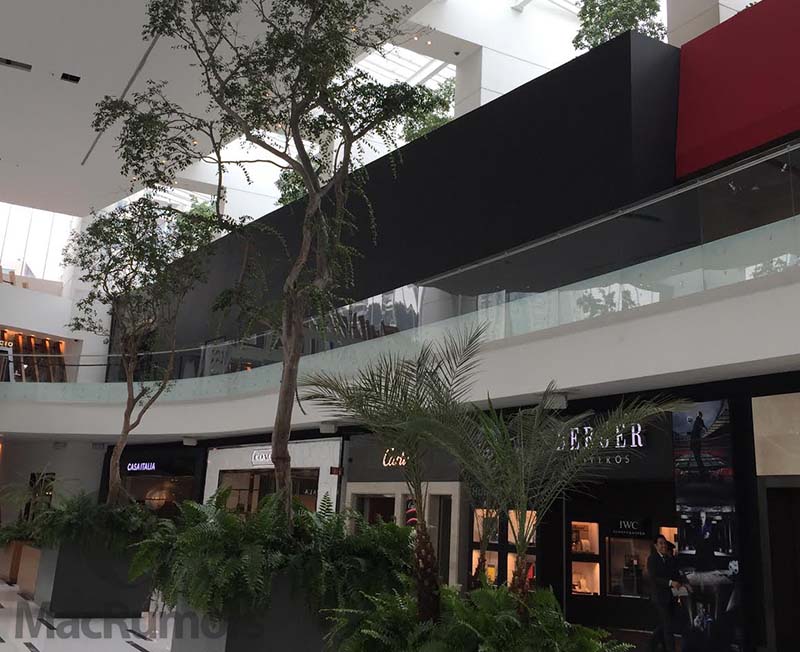 In January, an anonymous tipster said Apple is planning a major retail expansion in Latin America, starting with stores in the Mexican cities of Mexico City, Guadalajara, and Monterrey. The tipster said Apple will subsequently open its first retail stores in the countries of Chile, Peru, and Argentina.


Discuss this article in our forums



Xiaomi Surprises With MacBook Lookalike 'Mi Notebook Air'
Chinese smartphone manufacturer Xiaomi had a surprise in store for attendees of its new Redmi Pro smartphone launch event today, unveiling its first ever PC laptop, named the "Mi Notebook Air".

The familiar-named $750 aluminum notebook closely resembles a MacBook and features a 13.3-inch 1080p display, up to 2.7GHz Intel Core i5-6200U processor, 8GB RAM, 256GB solid-state storage, and a discrete Nvidia GeForce 940MX graphics card.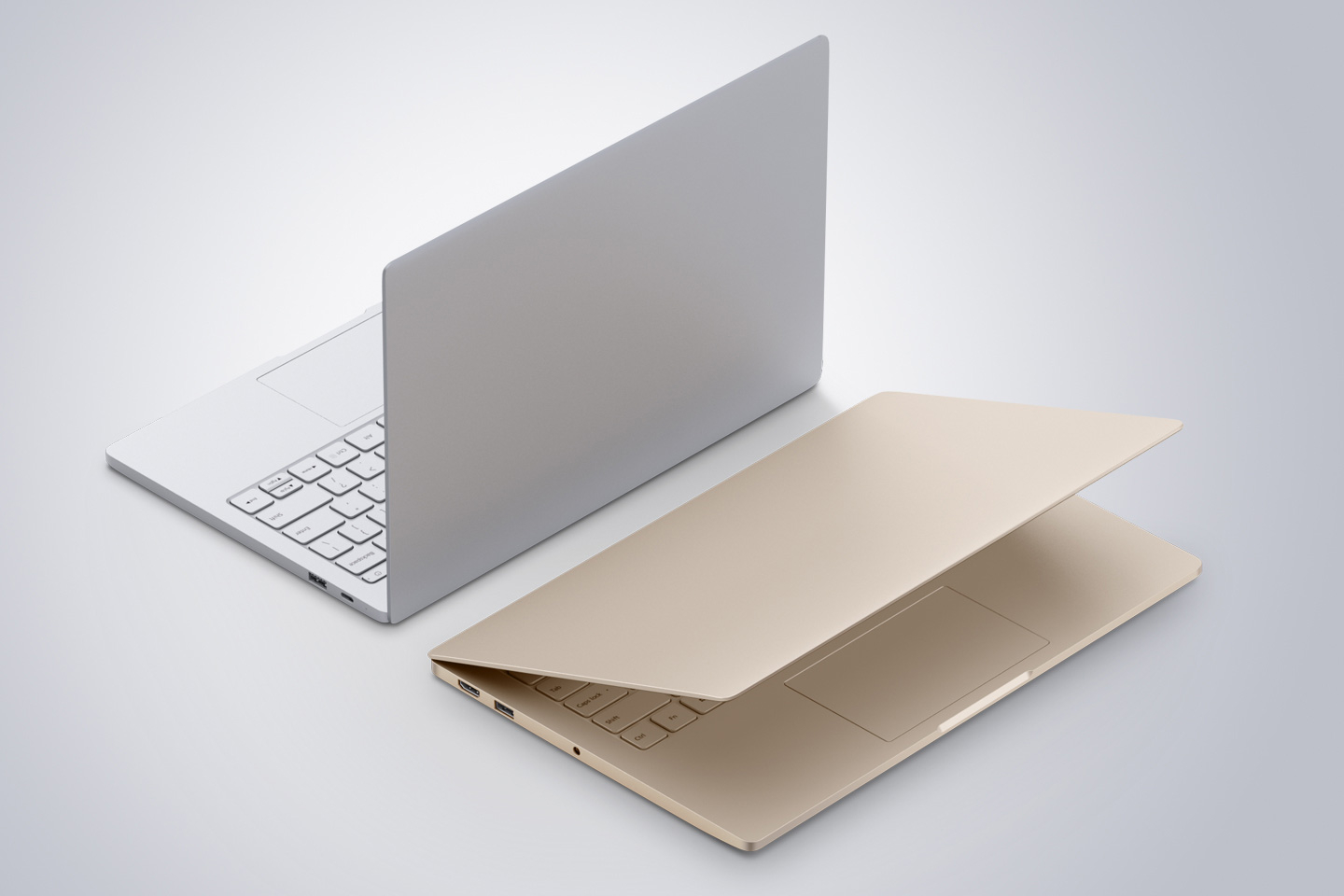 Connectivity-wise, there's a USB-C port included for charging, 2x USB 3.0 ports, 1x HDMI, and a headphone jack. Xiaomi claimed a 9.5 hour battery life for the notebook, which weighs 2.82 pounds.

The company also announced a smaller 12.5-inch (2.36 pounds) model with an Intel Core M3 CPU, 4GB RAM, a 128GB SSD, and integrated graphics, costing $540 in total. Both laptops have a full-size backlit keyboard. The Windows-installed machines will be available in China from August 2, but no details regarding global availability have been given.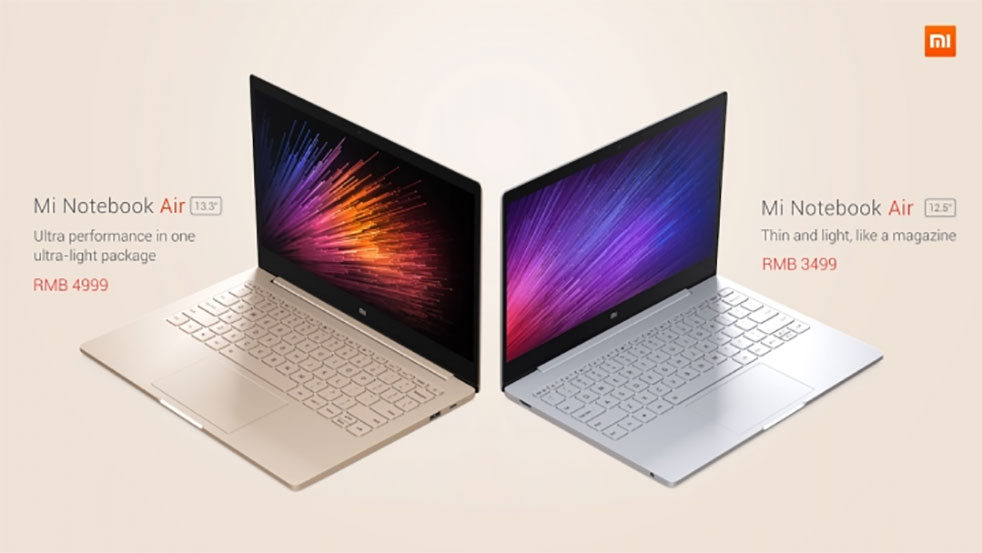 According to CNET, Xiaomi partner Tian Mi will manufacture the Mi Notebook Air. Rumors that the smartphone maker was seeking to enter the PC laptop market have been bubbling for a while, and its unapologetically titled debut offering leaves no doubt the company is seeking to emulate – not to mention compete against – Apple in the Chinese market, albeit in the form of a more budget-conscious package.

Xiaomi saw flat revenues last year, with the struggling smartphone sector making up 90 percent of its sales. The move shows the company sees untapped potential in the Chinese consumer notebook market despite suggestions that it may be on the verge of contracting, which indicates the company is also willing to take a risk as it attempts to justify its $45 billion valuation.


Discuss this article in our forums



Apple Forecasts Third Consecutive Revenue Decline Next Quarter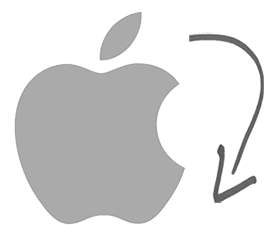 Apple today reported a negative-growth June quarter in iPhone sales and revenue, and its guidance for the fourth quarter of the 2016 fiscal year suggests that the downward trend is likely to continue through summer.

Apple expects fourth quarter revenue of between $45.5 billion and $47.5 billion, which would be up to 12 percent lower than the $51.5 billion in revenue it posted in the year-ago July-September quarter.

In the fourth quarter, the company also expects a gross margin between 37.5 percent and 38 percent, operating expenses between $6.05 billion and $6.15 billion, other income/expenses of $350 million, and a tax rate of 25.5 percent.


Discuss this article in our forums



Authorities Charge 6 in Chicago Apple Store Traveling Fraud Scheme
Six people from New York have been charged with allegedly attempting fraudulent transactions at the Deer Park Apple Store near Chicago, according to the Chicago Tribune. Lake County authorities tell the paper that the scheme is an "organized criminal enterprise."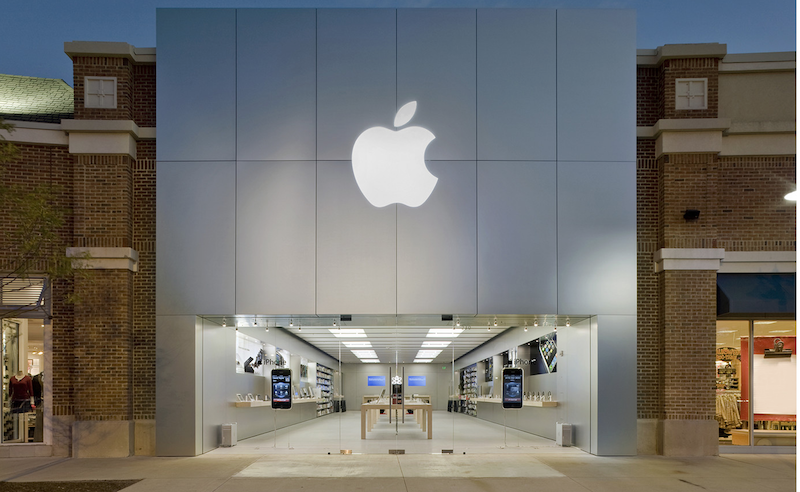 Last week, authorities learned that the scheme was being attempted at various Apple Stores in the Chicago area. The suspects were using stolen identities and credit card numbers throughout the country to make purchases, according to police.

Christopher Covelli, a spokesman for the sheriff's office, told the Chicago Tribune that the suspects would fly into O'Hare International Airport, rent a car, and immediately head to local Apple Stores to attempt the enterprise. Authorities began increasing patrols and surveillance around the Deer Park store after another store in Schaumburg was targeted. Between Wednesday and Sunday, six people attempted the scheme at the store. Police recovered $10,000 worth of stolen Apple products from the alleged suspects.

Covelli said the traveling scheme is not common with out-of-state individuals.


Discuss this article in our forums



Apple Targeted in China by Anti-U.S. Protestors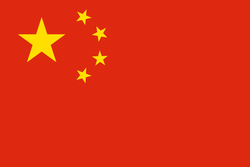 Apple became a target of anti-U.S. protest in China this week, following an international ruling against the country's controversial territorial claims.

Reuters reports that a "handful" of unofficial Apple stores were picketed and social media users encouraged each other to destroy their Apple products, as the company became a symbol of perceived injustice in its biggest overseas market.

Earlier this month, The Hague declared that China has no legal basis for its claim to most of the South China Sea, prompting state media to call the international court a "puppet" of external forces, and accuse the U.S. of turning the Philippines (which filed the case) against China.

About a week later, on Tuesday, over 100 protestors picketed four unofficial Apple dealers in the eastern province of Jiangsu, urging customers not to buy the genuine Apple goods on sale.

"They chanted, 'boycott American products and kick iPhones out of China,'" store owner Zhu Yawei told Reuters. "But nothing really happened: no fights, no smashing."

Meanwhile, anti-Apple sentiment flooded Chinese social media as people took to microblogging site Weibo to upload pictures of what they described as their smashed iPhones.

Not all Apple users shared the same view, however, and state media called for restraint following the limited protests.

"It's cheap nationalism and outright stupidity," said Shan Mimi, a 23-year-old assistant at a Shanghai law firm. "But if you were to offer me an (upcoming) iPhone 7, then I would gladly smash my iPhone 6!"

"I didn't smash my iPhone," one Weibo user told Reuters. "All I did was find a photo (of a smashed handset) on the internet and let off some steam. Boycotting Apple would only make Chinese people lose their jobs - many work for Apple."

Though the protests were small, some observers expressed concern about the impact they could have on Apple in the longer term, citing protests over the country's territorial dispute with Japan in 2012 that turned violent. Japanese automakers suffered plummeting sales in China as a result of the unrest and cut manufacturing in the country by half.

"There's not much Apple or any other foreign firm can do to prevent such patriotic protests," Canalys research analyst Nicole Peng told Reuters. "These incidents happen every few years."

Apple has faced a number of setbacks in China in recent months, including patent disputes, online rights infringement cases, product security reviews, and iTunes store closures. The company has also seen it lose market share due to increased competition from domestic rivals such as Huawei, Vivo and Oppo.

Despite the challenges, Apple continues to expand its retail presence in the country and strategically invest in the market to better understand its wider potential.

Note: Due to the political nature of the discussion regarding this topic, the discussion thread is located in our Politics, Religion, Social Issues forum. All forum members and site visitors are welcome to read and follow the thread, but posting is limited to forum members with at least 100 posts.


Discuss this article in our forums



Apple Posts Job Listings for First Retail Store in Taiwan
Apple has posted a series of job listings for its first retail store in Taiwan. The company is looking to fill Genius, Expert, Manager, Store Leader, and Business Leader positions, among others, while applications for the Apple Store Leader Program are open ahead of a September 2016 start date.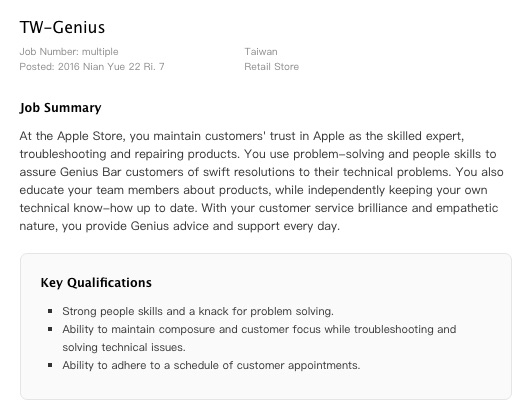 Apple confirmed to Reuters that it will open its first retail store in Taiwan, but it did not disclose a specific location. The company operates over 40 retail stores in the Greater China region, which encompasses Taiwan, including 41 in mainland China and five in Hong Kong. Many stores are located in Galaxy or MixC shopping malls.

The news comes just one day after Apple announced its first retail store in Brooklyn will open on Saturday, July 30 at 10:00 a.m. local time. Apple has eight other stores within New York City limits, including six in Manhattan, one in Queens, and one on Staten Island. Another store will open at the World Trade Center later this year.

Apple has aggressively expanded its retail footprint in the Greater China region, including China, Hong Kong, and Taiwan, over the past few years. The company recently achieved CEO Tim Cook's goal of reaching 40 stores in the region ahead of schedule, while in the U.S. it has focused on renovating existing stores with new designs.


Discuss this article in our forums



Apple Releases Safari Technology Preview 9 With Bug Fixes and Feature Tweaks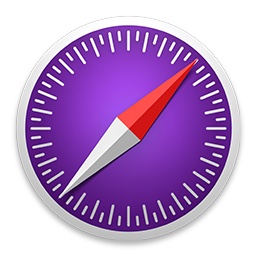 Apple today released a new update for Safari Technology Preview, the experimental browser Apple first introduced on March 30, 2016. Apple designed the Safari Technology Preview to test features that may be introduced into the release version of Safari.

Safari Technology Preview release 9 includes bug fixes and updates for JavaScript, web APIs, MathML, Apple Pay, Web Inspector, media, rendering, and more. As of release 8, Safari Technology Preview has supported Apple Pay in the web browser, a feature set to launch as part of macOS Sierra.

The Safari Technology Preview update is available through the Software Update mechanism in the Mac App Store to anyone who has downloaded the browser. Full release notes for the update are available on the Safari Technology Preview website.

Apple's goal with Safari Technology Preview is to gather feedback from developers and users on its browser development process. Safari Technology Preview can be run side-by-side with the existing Safari browser and while aimed at developers, it does not require a developer account to download.


Discuss this article in our forums



Canon Releases Five New AirPrint-Enabled Printers
Canon has announced a series of five new MAXIFY inkjet printers with AirPrint support, including the MB5420, MB5120, MB2720, MB2120, and iB4120 models.




AirPrint enables wireless printing from iPhone, iPad, iPod touch, and Mac without having to install additional software or drivers. The technology is supported by dozens of printers sold by Brother, Canon, Dell, Epson, HP, Lenovo, Lexmark, Panasonic, Ricoh, Samsung, Toshiba, Xerox, and other manufacturers.

Canon's MAXIFY lineup of all-in-one printers are designed for home or small office use, with built-in copying, scanning, and faxing capabilities alongside cloud-connected features through the free Canon PRINT app. The all-new printers retail for between $149.99 and $399.99 on Canon's website based on U.S. pricing.


Discuss this article in our forums



Apple Releases Safari 10 Developer Beta 3 for OS X Yosemite and El Capitan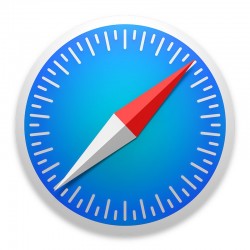 Apple today released the third developer beta of Safari 10 for OS X Yosemite and OS X El Capitan users, allowing those who don't yet want to install the macOS Sierra operating system to test out the upcoming Safari update.

The third Safari 10 beta for Yosemite and El Capitan can be downloaded from the Apple Developer Center or over-the-air through the Software Update mechanism in the Mac App Store for those who installed the first two Safari 10 betas.

As in previous betas, Safari 10 for Yosemite and El Capitan does not include all of the features that are available or will be available in macOS Sierra, like Apple Pay on the web and Picture in Picture support, but the Safari 10 functions listed below are available.

- Safari Extensions
- New Bookmarks sidebar, including double-click to focus in on a folder
- Redesigned Bookmarks and History views
- Site-specific zoom
- Improved AutoFill from your Contacts card
- Reader improvements
- HTML5 and legacy Plug-ins
- Allow reopening of recently closed tabs
- Back closing spawned tabs
- Improved ranking of Frequently Visited Sites
- Web Inspector Timelines Tab
- Debugging using Web Inspector

With OS X El Capitan, Safari 10 also supports the development of Safari App Extensions, allowing developers to start creating extensions that will eventually be sold through the Mac App Store. Also unique to El Capitan is Spotlight suggestions for Top Hits.

Safari 10 will be released this fall alongside macOS Sierra.


Discuss this article in our forums



Apple Releases iTunes 12.4.2 With Fix for Short Track Playback Bug
Apple today released iTunes 12.4.2 with a fix for a bug that caused playback issues when listening to Apple Music tracks shorter than 60 seconds. Whenever a track shorter than 60 seconds was played, the next song would fail to play and cause a state of perpetual buffering.


This update resolves a playback issue with short Apple Music songs in your Up Next queue.
Today's iTunes update can be downloaded through the Software Update mechanism in the Mac App Store.

MacRumors readers first discovered the playback bug towards the end of June and MacRumors was able to replicate it on Macs running OS X 10.11.5 and iTunes 12.4.1. It appeared to be caused by the way Apple Music queues songs, preparing to stream the next song in a playlist or album when the current song was 60 seconds from the end. When a song was less than a minute long, the next song failed to initiate.


Discuss this article in our forums



Apple Stock Nears Quarterly High as Investors Prepare for Q3 Earnings Report
Apple stock enjoyed its biggest one-day rise since May on Thursday, following a brief dip as investors speculated on the company's prospects in the run-up to its Q3 earnings call and the release of the iPhone 7 later this year.

Shares closed at $98.78, almost hitting their previous high since Apple reported its fiscal Q2 earnings, when the company's stock fell below $100. Shares remain down 26% from its own record high close of $133 set on February 23, 2015.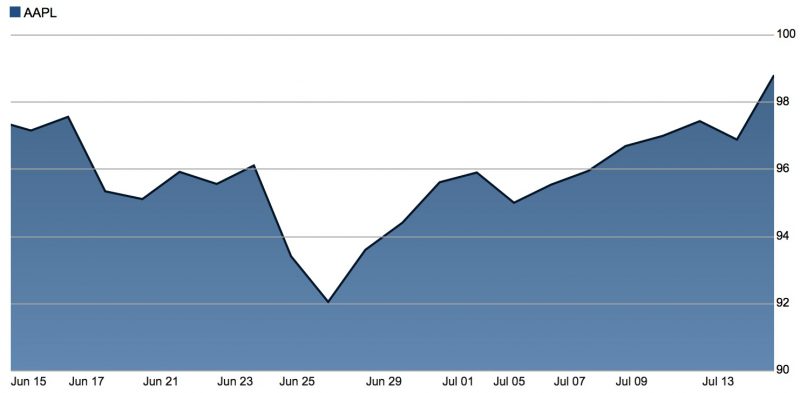 The rise followed Wednesday's blip after consumer research firm Kantar Worldpanel released data showing that Samsung is outselling Apple in U.S. smartphone sales.

In the three months ending in May, Samsung accounted for 37% of all U.S. smartphone purchases, with Apple at 29%. However, a closer look at the figures showed Samsung's Galaxy S7 series accounted for 16% of sales in the same period, while the iPhone 6S series accounted for 14.6%, suggesting a much closer battle when it comes to flagship devices.

Outside the U.S., Kantar data revealed that Apple's iPhone 6s and 5s were the top two best-selling phones in the U.K., followed by the Samsung Galaxy J5 and the iPhone SE.

In Q2 2016, Apple saw its first year-over-year revenue decline since 2003 along with its first ever drop in iPhone sales, and that downward trend is expected to continue into the third quarter of the year.

The company's earnings announcement for the third fiscal quarter (second calendar quarter) of 2016 will take place on Tuesday, July 26.

Last week, industry research revealed that Mac sales experienced a slight year-over-year decline in the second quarter, dropping to 4.4 million from 4.8 million during the year-ago period. Apple fell behind ASUS to finish as the fifth-largest PC vendor by shipments worldwide.

Apple has not updated the MacBook Pro in over 400 days, with a refresh for its entire MacBook Pro line-up expected in the fourth quarter. The company is expected to unveil its new iPhones in the fall.


Discuss this article in our forums



U.S. Supreme Court to Hear Samsung's $548 Million Settlement Appeal October 11
In March, the United States Supreme Court agreed to hear Samsung's appeal of a lower court decision that ordered the Korean-based company to pay $548 million to Apple. The Supreme Court's website was updated with its October 2016 term today, noting that the appeal hearing will take place on October 11, 2016. The hearing will be the first of the day.




Samsung plans to appeal what it believes are "excessive penalties" for allegedly "copying the patented designs of the iPhone." Specifically, Samsung's petition asks the court to hear two questions: the scope of a design patent and whether patent infringement damages should be based on profits for infringing components or total profits.

The Korean electronics maker has already paid Apple the $548 million settlement, but Samsung can get reimbursed should the Supreme Court reverse or modify the original judgment. Apple had urged the Supreme Court to deny the appeal as it felt Samsung was raising issues that did not "deserve review" in an effort to prolong proceedings.


Discuss this article in our forums



Ireland Expects EU to Reach Decision in Apple Tax Probe by October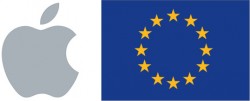 A decision in the European Commission probe of Apple's alleged "sweetheart tax deal" in Ireland is expected to be reached by September or October, according to Ireland's finance minister Michael Noonan (via Reuters).
"Commissioner Vestager indicated to me that there wouldn't be a decision in July but there would probably be a decision early in the autumn. My expectation is September or early October," Michael Noonan told a news conference after meeting antitrust chief Margrethe Vestager on Tuesday.
Apple is accused of sheltering tens of billions of dollars in Ireland in exchange for creating jobs in the country, a deal that could be considered illegal state aid. The company operates multiple subsidiaries in Ireland to pay significantly less tax outside of the U.S., where it earns up to two-thirds of its revenue.

Apple's $64.1 billion in profits generated from 2004 to 2012 could be subject to a higher 12.5% tax rate, compared to the less than 2% that it pays, in which case it could owe more than $8 billion in back taxes. Apple insists that it is the largest taxpayer in the world and pays every cent of tax it owes under current laws.

A decision in the tax probe was originally expected in late 2015, but the European Commission's requests for additional information pushed the investigation into 2016. Apple is one of several multinational corporations to be scrutinized for corporate tax avoidance in Europe recently, alongside Google, McDonald's, IKEA, and others.

Note: Due to the political nature of the discussion regarding this topic, the discussion thread is located in our Politics, Religion, Social Issues forum. All forum members and site visitors are welcome to read and follow the thread, but posting is limited to forum members with at least 100 posts.


Discuss this article in our forums



Tesla and Google Face Regulator Scrutiny After Self-Driving Cars Crash
Google's self-driving car project has appointed its first general counsel after a number of crashes involving the company's vehicles caught the attention of regulators (via Reuters).

The National Highway Traffic Safety Administration (NHTSA) said it was collecting information after a minor incident in March when a Google self-driving car struck a municipal bus in California. On that occasion, it did not open a formal probe.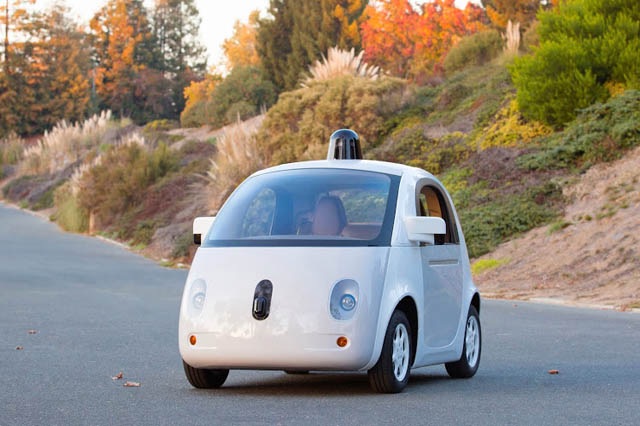 Tesla however is feeling more intense pressure after one of its own cars was implicated in a fatal road accident recently. The NHTSA has opened a formal investigation into the May 7 death of a Tesla Motors Model S driver in Florida who was operating in "Autopilot" mode when his car crashed into a semi-trailer.

Tesla's Autopilot system uses cameras and radar, but not lidar – a special sensor that uses laser to more accurately identify environmental obstacles. The company said its system would have had trouble distinguishing a white semi-trailer positioned across a road against a bright sky.

Reuters reports that the United States Securities and Exchange Commission (SEC) is also looking into whether Tesla breached securities laws by not telling investors about the fatal May 7 Autopilot crash.

The SEC investigation aims to determine whether the accident should have been labeled a "material event" by Tesla, or one that investors are likely to consider important, when the company sold $2 billion in stock on May 18.

In a blog post written in response to a Fortune article on the subject, Tesla explained that all it knew when it notified the NHTSA of the accident was that the driver had died, not that Autopilot was involved. The SEC investigation continues.

Industry executives and analysts told Reuters they expect the Tesla crash will spur investment in self-driving vehicle systems that combine multiple kinds of sensors, including lidar.

Goldman Sachs forecasts the market for advanced driver assistance systems and autonomous vehicles will grow from about $3 billion last year to $96 billion in 2025 and $290 billion in 2035. More than half of that revenue in 20 years will come from radar, cameras and lidar, Goldman estimates.

Meanwhile, U.S. regulators are currently lagging behind in issuing written regulations for autonomous vehicles. Regulations were meant to be unveiled by July 14, but U.S. Transportation Secretary Anthony Foxx announced last month they might not be released until later this summer.

Apple has met with California DMV officials regarding self-driving car laws within the state and multiple reports from The Wall Street Journalindicate that the Cupertino company is exploring the functionality with the possibility of including it in a later iteration of the much-rumored Apple Car.

The bulk of Apple's car research and development is thought to be taking place in secretive buildings in Sunnyvale, California, where late night "motor noises" have been heard in recent months.

Multiple sources have indicated that the Apple Car could be finalized by 2019 or 2020, but a more precise timeframe remains unclear due to possible internal setbacks and other unforeseen circumstances. Tesla CEO Elon Musk recently called the Apple Car an "open secret," as his company aims to fulfil more than 325,000 pre-orders for its lower-priced Model 3 by late 2017.


Discuss this article in our forums



Apple Donates $1 Million to Help China's Flood Relief Efforts
Apple has donated $1 million to organized efforts in China working to battle the country's worst flooding in years (via USA Today).

The China Foundation for Poverty Alleviation (CFPA), a non-governmental body, said on Monday that it has received 7 million yuan ($1 million) from Apple, the first U.S. company to donate to the CFPA in this year's flood. The group said on its website that it will work closely with Apple to make sure the money is best applied.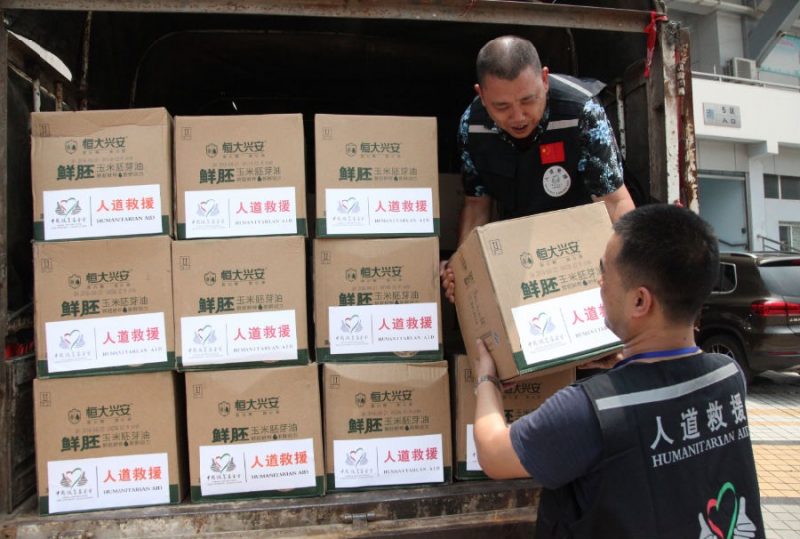 "Our thoughts are with all those devastated by the flooding along the Yangtze River," Apple's CEO Tim Cook wrote on Weibo, the Chinese equivalent to Twitter.

According to China's Ministry of Civil Affairs, torrential rains have affected 31 million people in over 500 towns across the region. Due to the impact of the floods, which have continued since late June, approximately 1 million people remain in need of emergency assistance.

This isn't the first time Apple has donated to relief efforts in China. In 2014, Apple donated$1.6 million to help relief efforts responding to a major earthquake in the country's Yunnan Province that killed over 600 people and caused widespread damage. Apple made a similar but larger donation in support of relief efforts following another earthquake in China in 2013.

The company has committed to charity support on a number of other occasions, including facilitating donations from iTunes Store users following the 2015 refugee and migration crisis across the Mediterranean Sea and Europe, as well as after large wildfires in Alberta, Canada earlier this year, Superstorm Sandy in 2012 and Super Typhoon Haiyan in 2013.
Discuss this article in our forums



Lenovo Ad Pokes Fun at Apple Fans, MacRumors Gets a Mention
Lenovo recently launched a new ad for its Yoga 900S 2-in-1 notebook, mocking the "iGuy" stereotype of an Apple fan in comparing the device to the MacBook. The ad shows off the Yoga's reversible hinge, high-resolution touchscreen, and multiple ports, with the supposed Apple fan seeking in vain to show how the MacBook is better and more innovative than Lenovo's notebook.




Amusingly, the ad even makes reference to MacRumors as the "iGuy" plays with the Yoga reversible hinge:
To show you why Apple's the best, we're gonna compare my MacBook to this Lenovo Yoga 900S. Because Apple's all about innovation.

(bends reversible hinge) I mean, I'm sure the next MacBook's gonna do that. I mean I think I read that on MacRumors.
Starting at $1099, the Yoga 900S features Skylake Core m processors, a 12.5-inch touch display with up to 2560x1440 resolution, and up to 10.5 hours of battery life in a device measuring 12.8 mm thick and weighing 2.2 pounds. On the connectivity front, the Yoga 900S includes one USB Type-A 3.0 port, one USB Type-C 3.0 port, and one USB Type-A 2.0 port that serves dual duty as the power connector.

(Thanks, killawat!)


Discuss this article in our forums



Apple's Dedication to Accessibility Highlighted by Story of Blind Engineer
Mashable today shared the inspiring story of Jordyn Castor, the 22-year-old Apple engineer who has been blind since birth and now plays a central role in improving the company's Accessibility features.

Castor was born 15 weeks early and weighed just under two pounds – small enough to be held in the palm of her grandfather's hand. She defied doctor's predictions and survived those first weeks, and has gone from strength to strength ever since.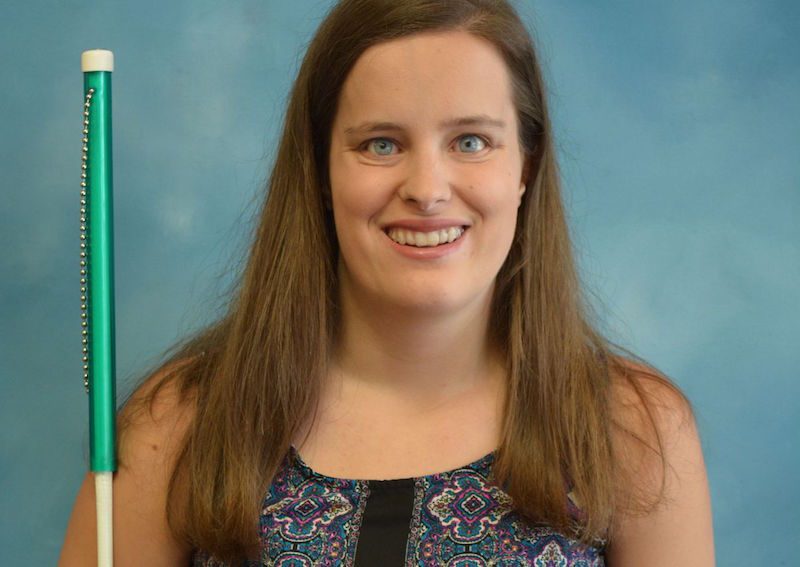 Apple engineer Jordyn Castor works on Accessibility features for the blind (Image: Apple)


A former college student at Michigan State University, tech-savvy Castor was introduced to Apple at a Minneapolis job fair in 2015, a gathering she attended nervously knowing that representatives of the Cupertino company would be there.

Castor told Apple reps how amazed she was by the iPad she had received on her 17th birthday. "Everything just worked and was accessible just right out of the box," she said. "That was something I had never experienced before."

Her passion made an immediate impression, and she was hired as an intern, with her work focusing on VoiceOver support. At the end of her internship, she won a position as an engineer on Apple's accessibility design and quality team.

Castor has since been a driving force behind accessibility, in particular on Apple's Swift Playgrounds, an introduction-to-coding program geared toward kids. She's been working to make the program accessible to blind children, who have been waiting a long time for the tool, she told Mashable.

"I would constantly get Facebook messages from so many parents of blind children, saying, 'My child wants to code so badly. Do you know of a way that they can do that?'" Castor explained. "Now, when it's released, I can say, 'Absolutely, absolutely they can start coding.'"

Sarah Herrlinger is Apple's senior manager for global accessibility policy and initiatives, and said that a notable part of the company's steps toward accessibility is its dedication to making inclusivity features standard, not specialized.

"[These features] show up on your device, regardless of if you are someone who needs them," she said. "By being built-in, they are also free. Historically, for the blind and visually impaired community, there are additional things you have to buy or things that you have to do to be able to use technology."

Apple's belief in continually improving accessibility has not gone unnoticed. On July 4, the company received the American Council of the Blind's Robert S. Bray Award for continued dedication to inclusion-based innovation for blind users.

For more on how Apple's work is benefitting the blind and low vision community, including advances coming with watchOS 3 and the continuing importance of Braille displays, be sure to check out the original article here.


Discuss this article in our forums