Mac Rumors powered by MacRumors


42mm Apple Watch 2 May Have 35% Larger Battery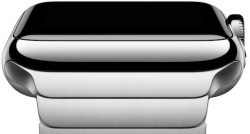 A purported photo of a larger 334 mAh lithium-ion battery destined for the Apple Watch 2 has surfaced on Chinese microblogging service Weibo, foreshadowing expected battery life improvements coming to the wrist-worn device.

The battery is allegedly for the 42mm model, which currently has a 246 mAh battery, suggesting the next-generation 42mm model could have a 35.7% larger battery. The photo does not provide any clues about potential battery life improvements coming to the smaller 38mm model, which is currently equipped with a 205 mAh battery.

The veracity of the photo cannot be confirmed, as is often the case, but KGI Securities analyst Ming-Chi Kuo said an Apple Watch 2 with a higher capacity battery will launch later this year. The larger battery should unsurprisingly lead to longer battery life for the Apple Watch, which is currently rated for up to 18 hours of mixed usage and up to 72 hours in Power Reserve mode on a single charge.




The much-rumored Apple Watch 2 is expected to be released in late 2016 with a faster TSMC-built processor, GPS, barometer, superior waterproofing, and a higher capacity battery -- but no cellular. Both 38mm and 42mm screen sizes will be retained with thinner display technology adopted. The device could launch in September alongside the iPhone 7 and spec-bumped Apple Watch 1 models.


Discuss this article in our forums




Spotify Punishing Artists Who Offer Apple Music Exclusives [Updated]
Spotify and Apple Music are becoming increasingly bitter rivals, and according to new reports from The New York Times and Bloomberg, the feuding is now affecting artists. Spotify has been punishing artists who agree to Apple Music exclusives, displaying their content less prominently and offering fewer promotional opportunities.

Spotify has explicitly told artists who offer Apple Music exclusives that their music won't be included on featured playlists, and Spotify has also "buried" their songs in its search rankings. The music streaming service has reportedly been using these retaliatory tactics for about a year.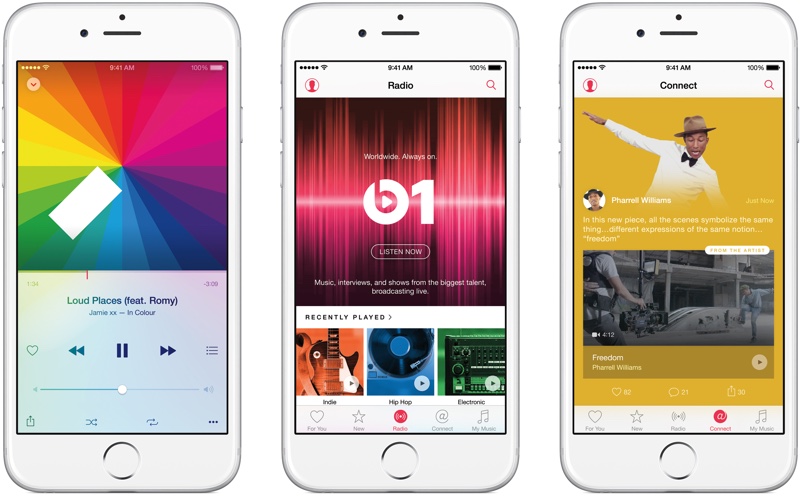 Spotify has been retaliating against musicians who introduce new material exclusively on rival Apple Music by making their songs harder to find, according to people familiar with the strategy. Artists who have given Apple exclusive access to new music have been told they won't be able to get their tracks on featured playlists once the songs become available on Spotify, said the people, who declined to be identified discussing the steps.
Spotify's tactics may not affect major artists in a significant way, but according to Bloomberg, the service has also threatened smaller acts who introduce their music on Beats 1 Radio with Zane Lowe.

Since Apple Music launched last year, Apple has been using exclusive content as a way to lure new subscribers to the service. Artists like Drake, Frank Ocean, Dreezy, Taylor Swift, and Katy Perry have debuted content exclusively on Apple Music, something both Spotify and record labels have become increasingly uncomfortable with.

Earlier this week, Universal Music Group CEO Lucian Grange told employees that UMG is now prohibiting its artists from offering music exclusives, meaning popular content from Taylor Swift, The Weeknd, Kendrick Lamar, and more, will no longer be eligible for debut solely on Apple Music. UMG's new policy has already affected Apple, preventing Apple Music from inking a deal with Lady Gaga.

At its one year anniversary in June, Apple Music boasted more than 15 million subscribers, and should it continue its rapid growth rate, the service could eventually eclipse Spotify as the most popular streaming service. Spotify continues to have approximately twice as many subscribers but the music service continues to struggle because it has yet to become profitable.

Update: According to a Spotify spokesperson that spoke to MacRumors, Bloomberg's claim that Spotify has "buried" search results for songs of artists who have signed Apple Music exclusives is "unequivocally false."
Discuss this article in our forums




Apple Seeds Eighth Beta of iOS 10 to Developers and Public Beta Testers
Apple today seeded the eighth beta of iOS 10 to developers and a seventh version to public beta testers for testing purposes, one week after releasing the seventh developer beta and more than two months after first unveiling the new operating system at its 2016 Worldwide Developers Conference.

iOS 10 beta 8 is available as an over-the-air download to those who installed the first seven betas or the beta configuration profile and it's available for direct download via Apple's Developer Center (developers only).

iOS 10 is a major iOS update with a ton of new features and design tweaks, including a new Lock screen experience with 3D Touch-enabled notifications, a more easily accessible camera, a redesigned Control Center, and a new widgets screen. According to Apple, iOS 10 is the company's biggest iOS update ever released.



Subscribe to the MacRumors YouTube channel for more videos.


The Messages app in iOS 10 has been overhauled with features that include background animations, bubble effects, Digital Touch, handwritten notes, Tapback replies, predictive emoji, and a dedicated App Store, and Photos has gained new facial and object recognition capabilities along with a Memories feature for rediscovering forgotten moments.

iOS 10 is currently available to developers and public beta testers, with a full public release planned for the fall. iOS 10 beta 8 is likely to be the last update before the golden master version is released as Apple will need time to finalize the software before its public launch. For full details on iOS 10, make sure to check out our iOS 10 roundup.

Update: Many users appear to be running into an error when attempting to download the new beta, getting an "Unable to Check for Update" popup.


Discuss this article in our forums




iPhone 7 Facing Supply Shortages as Production Ramps Up Ahead of Launch
Following tradition, a new report out of Apple's supply chain is hinting that the company "may need to contend with a supply shortage" for the iPhone 7 and iPhone 7 Plus, citing vague issues with "faulty components" as the central problem (via Nikkei). Similar stories have emerged before the launch of the new iPhone nearly every year, stemming from Apple's annual late-summer production ramp-up ahead of the September iPhone reveal.

"If Apple sticks to its launch schedule from last year, there may not be enough supply at the beginning, as some suppliers are still trying to fix low yield rates of their components," an industry source familiar with the issue said.
Apple is said to be staying close to its launch schedule from last year, which could lead to low supply "during the first round of the rollout," resulting in low yield rates, higher costs for manufacturers, and subsequently less volume to deliver to customers. Yuanta Investment Consulting analyst Jeff Pu believes total iPhone 7 builds to be 10 million less than that of the iPhone 6s last year.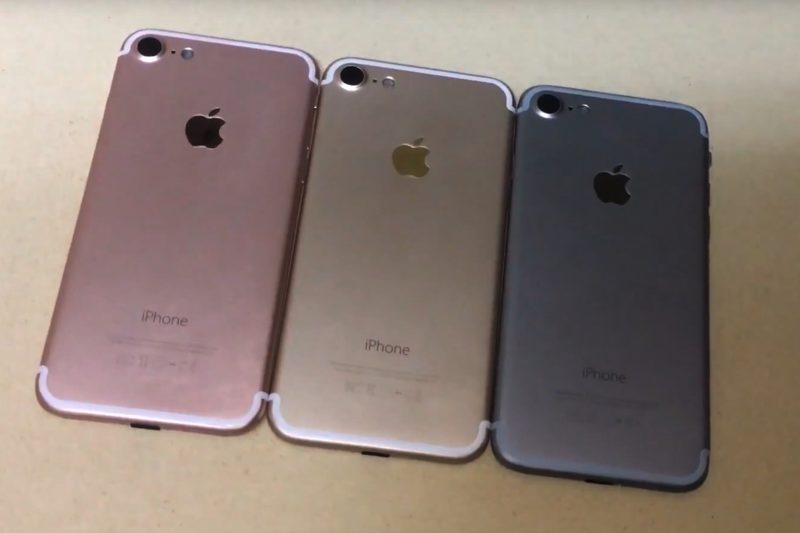 Pu cut his forecasts for iPhone production to 114 million from 120 million, including both new and old models, in the July-December period, due to defects in the waterproof speaker and dual-camera module, which have yet to be resolved.

"We estimate total iPhone 7 builds to be 74 (million) in 2H16F, compared to 84 (million) for iPhone 6s in 2H15. Together with pricing pressure, we expect most Apple food chain suppliers to see (year-on-year) revenue decline for the rest of the year," Pu wrote in a note dated Aug. 23.

Continuing the usual doom-and-gloom sentiment regarding Apple's 2016 iPhone sales, the new report points to "weakening demand" for the iPhone 7 and iPhone 7 Plus as a contribution to manufacturing numbers falling as well. Apple's own orders are said to be "conservative" this year compared to years past, with individual components dropping precipitously year-over-year. According to various sources, core processor chips "may drop up to 15 percent," and panel orders "are dropping around 20 percent," both compared with the company's 2015 supply chain orders.

Although it's true that the iPhone 7 will be a modest update on the iPhone 6s, like every model before it, the 2016 iPhone is expected to see a heavy influx of pre-orders the day it goes live on Apple's website, currently rumored for September 9. Users will then have to wait a few weeks to get their hands on the smartphone, with a launch either on September 16 or September 23.


Discuss this article in our forums


Intel and Apple Already in Talks Over ARM-Based Chips for Future iOS Devices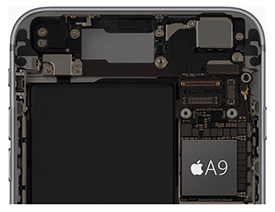 Intel's new licensing deal allowing it to manufacture ARM-based chips for smartphones could win over Apple as a customer in as little as two years, placing pressure on current A-series chip manufacturer TSMC, according to Nikkei Asian Review.

The report cited analysts that believe Intel could supply Apple with at least a portion of tentatively named A12 chips for iPhones in 2018, following reports that TSMC will be the sole supplier of A10 and A11 chips for iPhones in 2016 and 2017 respectively.
"TSMC could face tough competition as soon as 2018 or 2019 as Intel is likely to gain orders from Apple by then," Samuel Wang, a veteran semiconductor analyst at research company Gartner, told the Nikkei Asian Review. "Intel has begun to engage with Apple and it aims to grab one or two top-tier customers from TSMC."
The switch to Intel may not have significant implications for iPhone users, but it provides Apple with an opportunity to secure the best manufacturing deal and technologies available. Intel's foundries will manufacture ARM-based smartphone chips based on a 10-nanometer process, which TSMC is also moving towards. The move could also shift at least a portion of A-series chip production to the United States, which could help create new jobs on the company's home turf.
"Intel is definitely the most formidable challenger for TSMC," a senior Taiwanese chip industry executive said. "There is no rivalry between Apple and Intel so it's really likely that Apple could shift some orders there. The move is also in line with Washington's policy to encourage U.S. companies to make more products at home."
Intel is also expected to supply modems for select iPhone 7 models, including AT&T versions and some international models sold in other countries, as Apple lessens its dependance on existing supplier Qualcomm.


Discuss this article in our forums




Apple to Eliminate Home Button in 2017 iPhone
The radically redesigned iPhone coming in 2017 will not feature a Home button, Bloomberg today confirmed in a wider report focusing on new mobile payment features coming to Japan.
Apple is already at work on a major redesign of the iPhone for 2017 that focuses more heavily on the display by removing the Home button, according to a person familiar with the matter.
According to past rumors, the 2017 iPhone, which may be called the iPhone 8, will feature a complete design overhaul with an edge-to-edge flexible OLED display that does away with the top and bottom bezels where features like the Touch ID fingerprint sensor and front-facing camera are housed.




Instead, the functionality of the Home button, including Touch ID, may be built directly into the display. Apple design chief Jony Ive is said to have wanted to build an iPhone that looks like a single sheet of glass for several years, and 2017, the year that marks the 10th anniversary of the iPhone, is when it will happen.

The iPhone display may also feature edges that are curved on both sides, similar to the Samsung Galaxy S7 edge, and it is rumored to have a glass body, moving away from the aluminum that's been used for iPhones since the iPhone 5. Other features that may be built into the 2017 iPhone include wireless charging, an enhanced Taptic engine, and new biometric capabilities like iris scanning or facial recognition.


Discuss this article in our forums




Apple Working on Special Version of iPhone for Japan, Will Include FeliCa Tap-to-Pay Chip
Apple is developing a version of the iPhone for Japan that includes one of Sony's FeliCa chips to enable contactless transit payments, reports Bloomberg.

FeliCa is a tap-to-pay format developed by Sony and built into cards that are used to access Japan's railway and bus system. FeliCa is faster than Apple Pay, allowing transactions to occur in a fraction of a second, which makes it suitable for use in a fast-paced transit environment. It's also able to store e-money that can be used at vending machines and cafes across the country.

Apple plans to work with several transit card providers to create virtual versions of FeliCa transit cards that can be stored in the Wallet app on the iPhone and used in place of a physical card.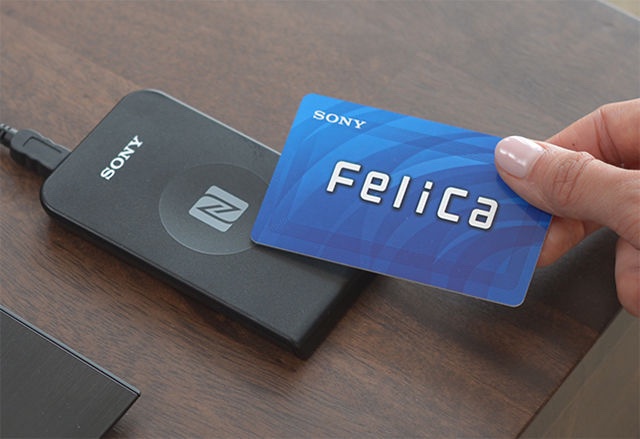 The FeliCa chip will let customers in Japan store their public bus and train passes on their iPhones. Users would then be able to tap their phones against the entrance scanners instead of using physical cards. While the FeliCa chip is the standard technology underlying the service, there are several different providers of transit payment cards based on the type of transit and areas within Japan.
The addition of a FeliCa chip to the iPhone will help Apple make inroads into the mobile payment market in Japan, which is dominated by the standard. 1.9 million payment terminals in the country have already adopted FeliCa and FeliCa terminals saw 4.6 trillion yen ($46 billion) in transactions in 2015.

The FeliCa payment feature could be available as soon as next month, built into the iPhone 7 and iPhone 7 Plus that Apple plans to unveil in early September. Bloomberg warns, though, that Apple could potentially delay the feature's launch until next year should discussions with Japanese payment networks fall through.


Discuss this article in our forums


Siri Held Back by Lack of Advancements in Microphone Technology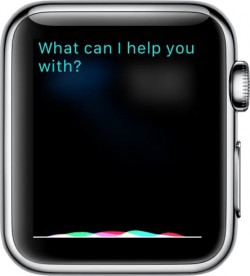 Services like Siri, Cortana, and Alexa are being held back by a lack of advancements in digital microphone technology, reports Bloomberg, citing the opinions of several analysts.

While processors, camera sensors, and other vital iPhone components have evolved rapidly over the course of the last several years, the same can't be said for microphones. Digital microphones still have trouble focusing on filtering out background noise and clearly detecting faraway voices, impacting device listening capabilities.

With artificial intelligence growing in popularity, however, Bloomberg says manufacturers are scrambling to improve microphone tech.
"No doubt, there is an arms race," says Peter Cooney, an analyst at SAR Insight & Consulting. The big tech companies are thinking a lot more about mics than they have for the past few years. Since the 2012 launch of the iPhone 5, "microphone performance has not really improved that much," says Marwan Boustany, an analyst with research firm IHS Markit.
Apple and other companies who rely on microphones to deliver queries to smartphones and other devices are said to want technology improvements that will make them better able to distinguish voices from other sounds at longer distances.

In a recent interview, Apple SVP of software engineering Craig Federighi said that microphones have a big impact on Siri's ability to understand commands. "It's not just the silicon," he said. "It's how many microphones we put on the device, where we place the microphones. How we tune the hardware and those mics and the software stack that does the audio processing." He said Apple's expertise at combining hardware and software gives the company "an incredible advantage" over companies just working on AI with software.

In the same interview, Apple execs said Siri's capacity to interpret commands has reportedly improved greatly following the introduction of machine learning, but in practice, Siri still often fails to hear commands or misinterprets spoken words, mistakes that could perhaps be improved with better microphone technology in the future.

Siri has long been limited to iOS devices and the Apple Watch, but with the launch of macOS Sierra this fall, the personal assistant will expand to Macs. Siri also came to the Apple TV last fall with the launch of the fourth-generation set-top box.


Discuss this article in our forums




Unique 'Celebration' Apple-1 Sells for $815,000
A rare "Celebration" Apple-1 computer has fetched $815,000 in an auction hosted by charity auction site CharityBuzz, one of the highest prices an Apple-1 has sold for at auction. During the final minutes of the auction, bids reached $1.2 million, but it appears the last bid was pulled just seconds before the auction ended.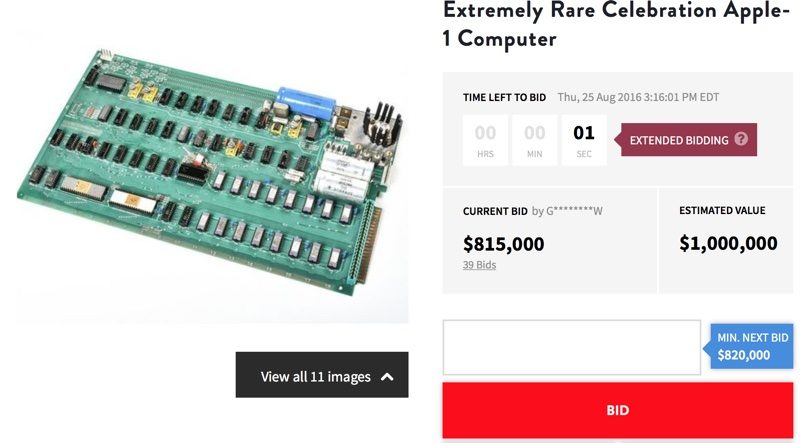 The "Celebration" Apple-1, so named by computer historian Corey Cohen, features a blank "green" PCB board that was never sold to the public and was not a part of a known production run.

The auction included an original Apple-1 ACI cassette board, pre-NTI, with Robinson Nugent sockets, a period correct power supply, an early Apple-1 BASIC cassette labeled and authenticated by original Apple employee Daniel Kottke, Apple-1 manuals, marketing materials, and Cassette Board schematics.

Unlike other Apple-1 computers that have fetched lower prices, the Celebration Apple-1 is not in working condition but could be restored to full functionality with minor tweaks. Cohen recommended against such restoration to preserve the board's uniqueness. "The Apple-1 board is a not just a piece of history, but a piece of art," he said.

Steve Jobs and Steve Wozniak originally created and sold 175 Apple-1 computers during the summer of 1976, marking the launch of Apple computer, a company that's grown to be one of the largest and most influential in the world. Of those 175 machines, only 60 or so are still in existence, making them quite valuable to collectors.

Several Apple-1 computers have surfaced at auction over the past few years, selling for prices between and $365,000 and $905,000.

10 percent of the proceeds from the CharityBuzz auction will benefit the Leukemia and Lymphoma Society.


Discuss this article in our forums




Apple Releases iOS 9.3.5 With Fix for Three Critical Vulnerabilities Exploited by Hacking Group
Apple today released an iOS 9.3.5 update for the iOS 9 operating system, almost a month after releasing iOS 9.3.4 and a few weeks before we expect to see the public release of iOS 10, currently in beta testing.

iOS 9.3.5 is available immediately to all devices running iOS 9 via an over-the-air update.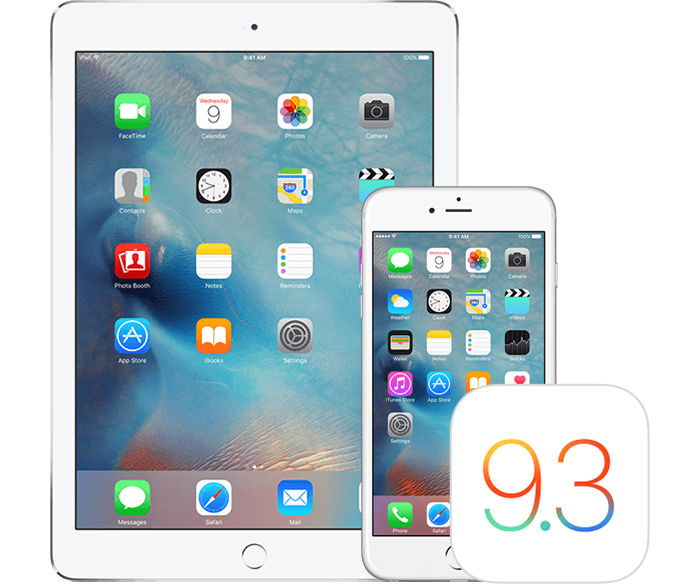 iOS 9.3.5 is likely to be the last update to the iOS 9 operating system, introducing final bug fixes, security improvements, and performance optimizations before iOS 9 is retired in favor of iOS 10. iOS 9.3.4, the update prior to iOS 9.3.5, included a critical security fix patching the Pangu iOS 9.3.3 jailbreak exploit. iOS 9.3.5 features major security fixes for three zero-day exploits and should be downloaded by all iOS users right away.

According to The New York Times the three security vulnerabilities patched in the update were exploited by surveillance software created by NSO Group to jailbreak an iPhone and intercept communications.

In an overview of the exploits, security firm Lookout says NSO Group's spyware software, nicknamed "Pegasus," was highly sophisticated, installing itself through a link sent via a text message.

The exploit was initially discovered on August 11 after human rights defender Ahmed Mansoor received a suspicious link and sent it to Citizen Lab and Lookout. Had Mansoor clicked the link, it would have jailbroken his iPhone and installed "sophisticated malware" able to intercept phone calls, text messages, FaceTime calls, email, and more.

Pegasus is the most advanced attack Lookout has seen because it is customizable, can track a range of things, and uses strong encryption to avoid detection. Lookout believes "Pegasus" had been in the wild for quite some time before it was discovered, with some evidence dating back to iOS 7.

Citizen Lab and Lookout informed Apple of the vulnerabilities and the company worked quickly to implement a fix, patching the exploits in just 10 days.


Discuss this article in our forums




WhatsApp to Share User Data With Facebook to Show Targeted Ads
WhatsApp has updated its terms of service and privacy policy to reflect that it will begin sharing select data with Facebook, including the phone number a user verifies during the registration process and the last time a user accessed the service. Facebook, which acquired WhatsApp in 2014, will use the information to provide better friend suggestions and targeted ads and offers to users of its own service.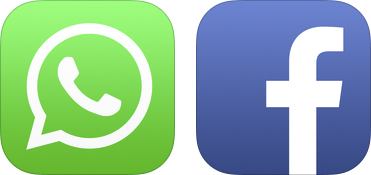 By coordinating more with Facebook, we'll be able to do things like track basic metrics about how often people use our services and better fight spam on WhatsApp. And by connecting your phone number with Facebook's systems, Facebook can offer better friend suggestions and show you more relevant ads if you have an account with them. For example, you might see an ad from a company you already work with, rather than one from someone you've never heard of.
WhatsApp ensures that nothing users share on the service, including messages, photos, and account information, will be publicly shared onto Facebook for others to see. The updated terms and privacy policy also state that the new data sharing measures will help WhatsApp more accurately count unique users, fight spam and abuse, and improve the overall experience of its messaging service.

Existing WhatsApp users can choose not to share their account information with Facebook. On the iPhone app, before you tap "Agree" to accept the updated terms, tap on "Read," scroll to the bottom, and toggle the control. Users that agree to the updated terms also have an additional 30 days to opt out by going to Settings > Account > Share My Account Info and toggling the appropriate control in the app.

WhatsApp remains committed to providing private communications. All messages sent through the service are not stored on its servers, and end-to-end encryption has been in place since April on the latest version of the app. The updated terms and privacy policy do not affect these security measures.

In a new FAQ about its updated terms and privacy policy, WhatsApp says it will still not allow third-party banner ads on the service.

WhatsApp is free on the App Store [Direct Link] for iPhone.


Discuss this article in our forums




Apple Working on Video-Sharing Social Network App for Launch in 2017
Apple is working on its own social networking app, in the style of Facebook and Snapchat, according to a new report from Bloomberg. The company, "seeking to capitalize on the popularity of social networks," will focus on video in the new app, letting users record a video, edit it, apply a filter, add doodles, and then send it out to friends. Apple's goal is said to make the app quick and easy to use, with one-handed controls and an interactive process that includes shooting, editing, and uploading videos "in less than one minute."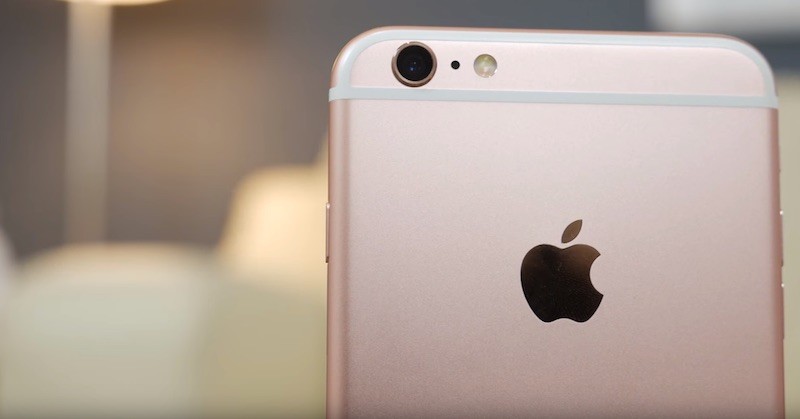 Apple and CEO Tim Cook are said to be looking to its services business to continue to increase profit as its hardware sales slow down amid a modest update year for its flagship iPhone line. In order to "remain relevant" on the software side of things, the company wants to aim the new app at younger users who are spending 50 minutes a day on Facebook's family of apps (including Instagram and Messenger), and 30 minutes a day on Snapchat.

The growth of Apple's hardware business is slowing and Chief Executive Officer Tim Cook is looking to the company's services business, such as the App Store and iCloud storage, as a way to generate increased revenue. Apple has failed to successfully launch social-media services in the past, including an iTunes-focused social network called Ping in 2010. Now as Snapchat and Facebook's Instagram and Messenger apps grow atop Apple's iOS mobile operating system, Apple is seeking to create its own features to remain relevant, particularly for younger users.
One of the prototype designs for the unnamed app was said to record video in a square-shape, like Instagram, according to a group of people close to the project. The current plans for the app are to offer it as a download via the App Store, but the company could pivot and bundle its proposed social network directly into the existing camera app in iOS. To help bolster its features, Apple is using the same team that created Final Cut Pro and iMovie to develop the social network.

The app is being developed in the same Apple department that developed Final Cut Pro and iMovie software, according to the people. Apple hired Joe Weil, the former president of a New York-based video production company, to lead the vision for the project, the people said. Weil, who co-developed a video blogging app called KnowMe, joined Apple in December 2015, according to his LinkedIn profile.
Ultimately, Apple hopes it can launch the new app sometime next year, but if it doesn't meet the company's expectations -- or if executives see potential problems, along the lines of Ping and Connect -- it could be scrapped.

Besides the proposed video app, Apple has also been working on "multiple social-related features" for iOS over the past year, none of which have launched. One proposed update includes consolidating every communication between a user and a specific contact on one screen, so "two friends could be able to see all text messages, e-mails, and social network interactions between each other in a single window."

No word was given on the launch of the social features not related to the video app, but a team within Apple that rules on the privacy implications of its software will ultimately decide when, and if, any of these experiences make it to a public release. As such, Apple's 2017 launch window for the video app could also be pushed back indefinitely. Still, it's interesting to see the company move to create its own social networking experience, instead of solely designing the hardware on which many people visit apps that may soon be its rivals, like Facebook and Snapchat.

Closer to a wide launch is the company's brand-new and revamped Messages application coming in iOS 10, which elevates the platform above a simple texting service thanks to the addition of features like handwritten messages, full-screen effects, photo doodling, and much more.


Discuss this article in our forums




Elton John, Chance the Rapper, and Britney Spears Among Apple Music Festival's Headline Acts
Apple today announced the artist lineup for its 2016 Apple Music Festival, the free annual concert series that takes place at the London Roundhouse theater from September to 18 to September 30.

Headliners at the festival's 10th anniversary this year will include Alicia Keys, Bastille, Britney Spears, Calvin Harris, Chance The Rapper, Elton John, Michael Bublé, OneRepublic, Robbie Williams and The 1975, Apple revealed.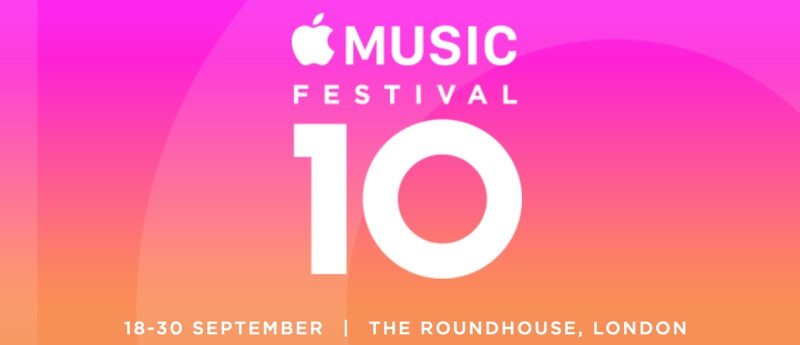 "Over the past decade, the Festival has brought the biggest and best artists from all over the world to London and into the homes of millions of music fans," said Oliver Schusser, Apple's VP of International Content. "This year's Apple Music Festival builds on that incredible legacy and we couldn't be more excited to have another amazing lineup to celebrate our 10th birthday." 
Prior to 2015, the event previously called the iTunes Festival lasted for a full 30 days, but was scaled down to 10 days with the revamp. Apple also now offers the music festival performances live and on-demand in the Apple Music App on iOS devices, as well as on Mac, PC, Apple TV, and Android phones.

Like last year, Apple is also set to offer special Apple Music Festival playlists, artist news, and backstage interviews via its subscription streaming music service.


Discuss this article in our forums




macOS Sierra Code Confirms Thunderbolt 3 and 10Gb/s USB 3.1 Transfer Speeds in Future Macs
Code discovered within the macOS Sierra beta suggests the operating system will include support for second-generation USB 3.1 transfer speeds of up 10Gb/s, hinting at hardware upgrades that will be included in future Macs set to be released later this year.

Found in a localizable text string in macOS Sierra by 9to5Mac, the code points to support for "Super Speed Plus," another name for the faster 10Gb/s USB 3.1 Gen 2 specification. Current Macs (and OS X El Capitan) only support current-generation USB 3.1, capable of reaching transfer speeds of up to 5Gb/s, so the obvious conclusion is that Apple is planning to add USB 3.1 Gen 2 support to its upcoming Mac machines.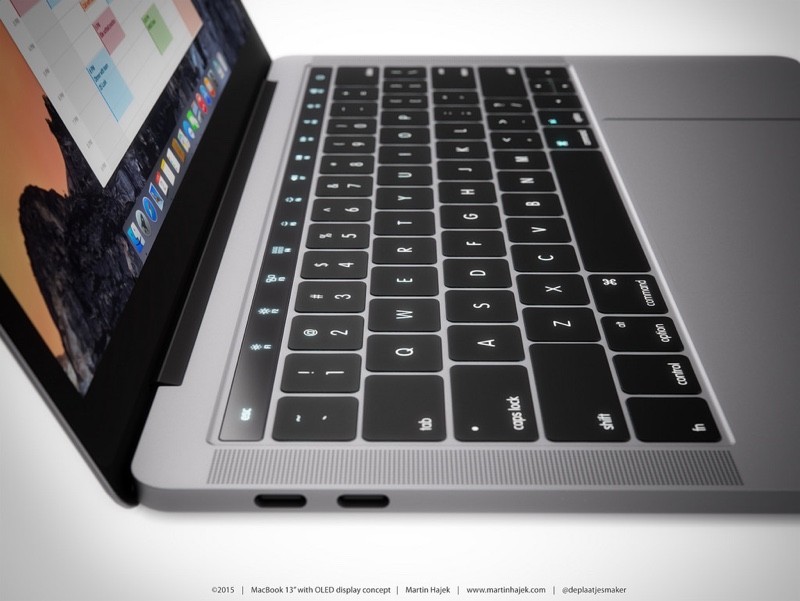 Apple's new Macs almost always include support for the latest USB and Thunderbolt specifications to maximize performance, so it should come as no surprise that Apple is planning the same upgrades for Macs to be released in 2016. Rumors have also previously suggested Thunderbolt 3, which includes support for 10Gb/s USB 3.1 and DisplayPort 1.2, will be introduced in Apple's most highly anticipated machine due for a refresh, the MacBook Pro, so the code found today is in line with what we'd expect to see.

There is no word on when Apple plans to debut its new MacBook Pro, and if there are other Mac updates in the works, but it is rumored to be debuting before the end of the year, perhaps at an event set to be held in October or November. The machine is said to feature a thinner, redesigned body with an OLED touch panel and Touch ID support.


Discuss this article in our forums




Apple Music's Reliance on Exclusives Coming Under Fire From Labels and Critics
In the wake of the much-anticipated launch of Frank Ocean's new album "Blonde," Universal Music Group CEO Lucian Grainge has sent out an email to UMG executives, saying that the company is prohibiting the practice of exclusive music streaming moving forward (via The Lefsetz Letter). The email officially ends "all future exclusives with Universal artists," meaning popular artists like Kendrick Lamar, Taylor Swift, and The Weeknd could all be affected by the change since they each belong to labels owned by UMG.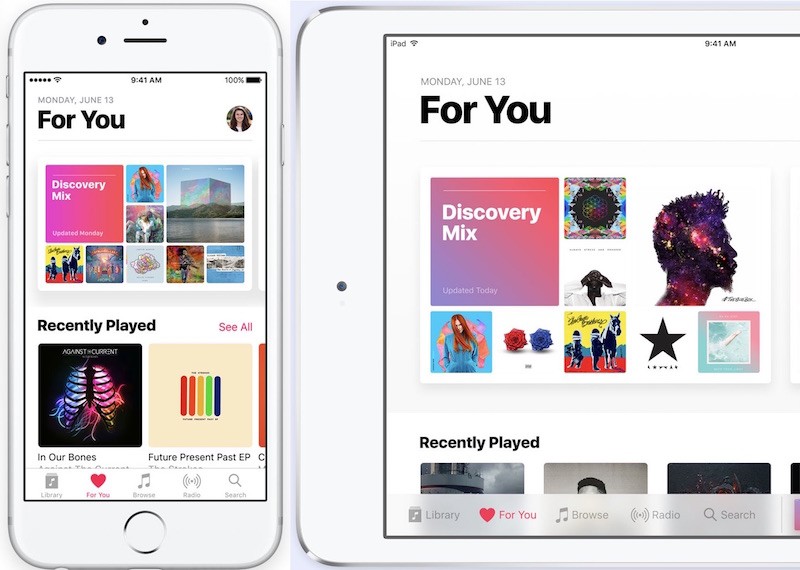 The news was shared by Bob Lefsetz, a music industry analyst and critic, who penned a letter over the weekend in response to Blonde's exclusive home on Apple Music for the first two weeks of its release. Lefsetz said that the heavy reliance of streaming services on exclusive content, and how the practice is becoming increasingly normal among consumers, will ultimately hurt the industry in the long run. Halfway through, he particularly sets his sights on Apple:

Because there's a conspiracy between Apple Music and the industry to change the game, to get everybody to pay for a subscription by putting hit content behind a paywall.

Apple should be investigated by the government for antitrust. How do you compete with the world's richest company that's got endless cash on hand? You can't. It'd be like expecting hillbillies to get into Harvard if slots went to the highest bidder. The rich get richer and the rest of us…we're left out, just like in America at large, [...] the usual suspects doing it for themselves have rigged the game in their favor, and now the music industry is trying to do this too.
According to Lefsetz, Apple's practices not only lock off entire albums to non-subscribers, but grant greater showcase to its exclusive artists -- like the Frank Ocean-centered carousel currently in the app -- consequently hurting the chances for indie musicians to break out. He calls Ocean "complicit" in Apple's schemes, and shames "everybody else who takes money from Apple and screws fans."

With exclusives popping up every few weeks over Apple Music's short fourteen-month lifespan, Kanye West even voiced frustration with the model, hoping to end the fight between Apple Music and Tidal and "let the kids have the music." Among recent artists with an exclusive Apple Music deal are Britney Spears, Frank Ocean, Katy Perry, and Drake.

You can read Lefsetz's full letter here.


Discuss this article in our forums




Apple's Machine Learning Has Cut Siri's Error Rate by a Factor of Two
Steven Levy has published an in-depth article about Apple's artificial intelligence and machine learning efforts, after meeting with senior executives Craig Federighi, Eddy Cue, Phil Schiller, and two Siri scientists at the company's headquarters.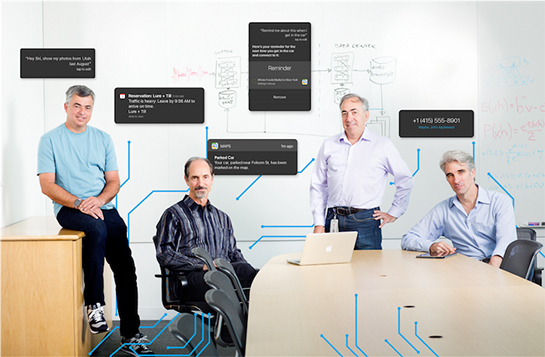 Apple provided Levy with a closer look at how machine learning is deeply integrated into Apple software and services, led by Siri, which the article reveals has been powered by a neural-net based system since 2014. Apple said the backend change greatly improved the personal assistant's accuracy.
"This was one of those things where the jump was so significant that you do the test again to make sure that somebody didn't drop a decimal place," says Eddy Cue, Apple's senior vice president of internet software and services.
Alex Acero, who leads the Siri speech team at Apple, said Siri's error rate has been lowered by more than a factor of two in many cases.
"The error rate has been cut by a factor of two in all the languages, more than a factor of two in many cases," says Acero. "That's mostly due to deep learning and the way we have optimized it — not just the algorithm itself but in the context of the whole end-to-end product."
Acero told Levy he was able to work directly with Apple's silicon design team and the engineers who write the firmware for iOS devices to maximize performance of the neural network, and Federighi added that Apple building both hardware and software gives it an "incredible advantage" in the space.
"It's not just the silicon," adds Federighi. "It's how many microphones we put on the device, where we place the microphones. How we tune the hardware and those mics and the software stack that does the audio processing. It's all of those pieces in concert. It's an incredible advantage versus those who have to build some software and then just see what happens."
Apple's machine learning efforts extend far beyond Siri, as evidenced by several examples shared by Levy:
You see it when the phone identifies a caller who isn't in your contact list (but did email you recently). Or when you swipe on your screen to get a shortlist of the apps that you are most likely to open next. Or when you get a reminder of an appointment that you never got around to putting into your calendar. Or when a map location pops up for the hotel you've reserved, before you type it in. Or when the phone points you to where you parked your car, even though you never asked it to. These are all techniques either made possible or greatly enhanced by Apple's adoption of deep learning and neural nets.
Another product born out of machine learning is the Apple Pencil, which can detect the difference between a swipe, a touch, and a pencil input:
In order for Apple to include its version of a high-tech stylus, it had to deal with the fact that when people wrote on the device, the bottom of their hand would invariably brush the touch screen, causing all sorts of digital havoc. Using a machine learning model for "palm rejection" enabled the screen sensor to detect the difference between a swipe, a touch, and a pencil input with a very high degree of accuracy. "If this doesn't work rock solid, this is not a good piece of paper for me to write on anymore — and Pencil is not a good product," says Federighi. If you love your Pencil, thank machine learning.
On the iPhone, machine learning is enabled by a localized dynamic cache or "knowledge base" that Apple says is around 200MB in size, depending on how much personal information is stored.
This includes information about app usage, interactions with other people, neural net processing, a speech modeler, and "natural language event modeling." It also has data used for the neural nets that power object recognition, face recognition, and scene classification.

"It's a compact, but quite thorough knowledge base, with hundreds of thousands of locations and entities. We localize it because we know where you are," says Federighi. This knowledge base is tapped by all of Apple's apps, including the Spotlight search app, Maps, and Safari. It helps on auto-correct. "And it's working continuously in the background," he says.
Apple, for example, uses its neural network to capture the words iPhone users type using the standard QuickType keyboard.
Other information Apple stores on devices includes probably the most personal data that Apple captures: the words people type using the standard iPhone QuickType keyboard. By using a neural network-trained system that watches while you type, Apple can detect key events and items like flight information, contacts, and appointments — but information itself stays on your phone.
Apple insists that much of the machine learning occurs entirely local to the device, without personal information being sent back to its servers.
"Some people perceive that we can't do these things with AI because we don't have the data," says Cue. "But we have found ways to get that data we need while still maintaining privacy. That's the bottom line."

"We keep some of the most sensitive things where the ML is occurring entirely local to the device," Federighi says. As an example, he cites app suggestions, the icons that appear when you swipe right.
The full-length article on Backchannel provides several more details about how machine learning and artificial intelligence work at Apple.


Discuss this article in our forums




Fake 'iPhone 6 SE' Packaging Surfaces Online
A handful of photos claimed to show packaging for a device called the "iPhone 6 SE" have surfaced online today, presumably countering rumors that the next iPhone will be called the iPhone 7, but the photos have quite clearly been digitally altered.

The photos have circulated on a number of sites with varying amounts of redaction, but the highest quality, least edited versions we've found were shared by frequent Weibo leaker "KK", who notes he collected them from other users and doesn't believe Apple will use the "iPhone 6 SE" name.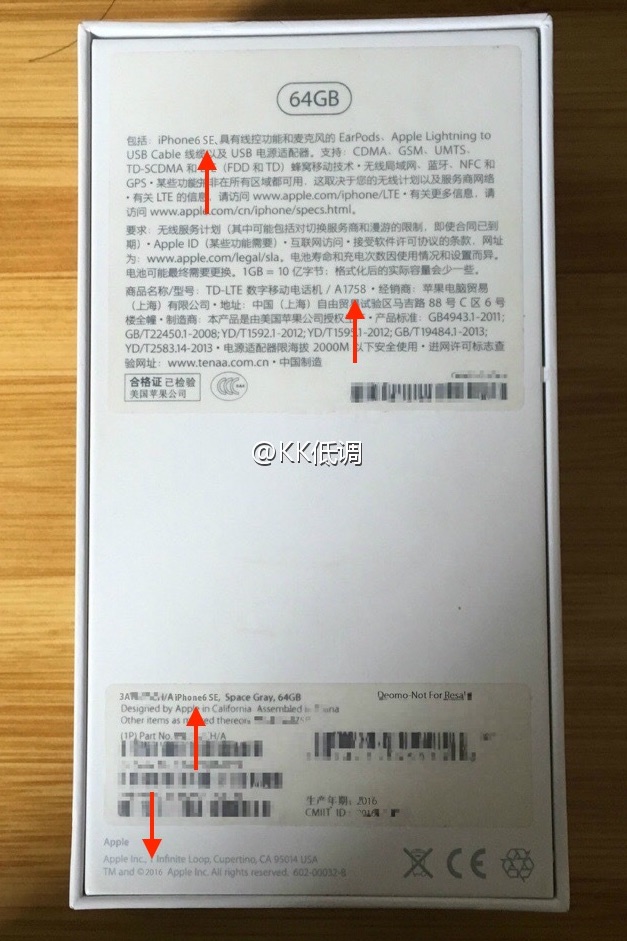 On the rear of the box shown in the photos, multiple lines of text have been Photoshopped, including both mentions of the name "iPhone6 SE," placing the six on the tail end of "iPhone" with none of Apple's traditional spacing. There are also font and background color discrepancies in the areas of the crucial text, telltale signs of manipulation.

In addition to the iPhone 6 SE name, other text lines appearing to be Photoshopped include a 2016 copyright date at the very bottom and an A1758 model number halfway through the large block of text at the top.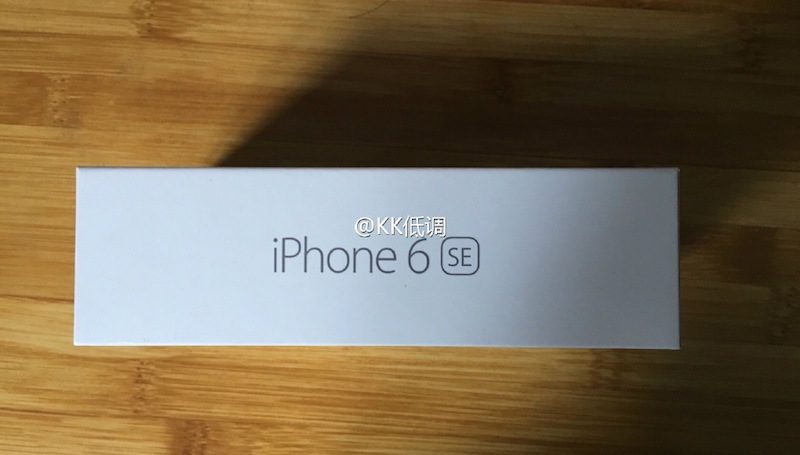 The other angles of the package have slightly skewed typography for the iPhone 6 SE title, further confirming the name's blend of text and logos from the iPhone 6 and iPhone SE packaging, which would be easily obtained online and used to edit a photo of an older model box.

The front of the box is also curiously omitted from the images shared today. Although the front-facing part of the iPhone 7 is expected to be largely similar to the iPhone 6 and 6s, subtle clues like glimpses of the rearranged antenna bands or a potentially flush Home Button could be harder to pull off in Photoshop. In addition, Apple will undoubtedly use a different wallpaper presentation for the new phone to differentiate the box from prior models.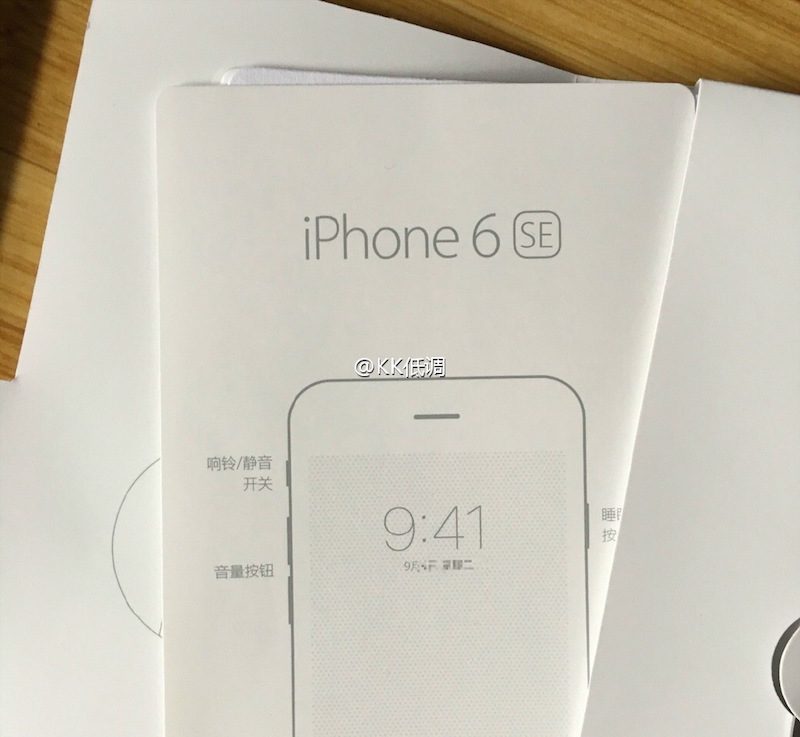 As a whole, the iPhone 7 and iPhone 7 Plus are believed to be modest updates to last year's iPhone 6s and iPhone 6s Plus. Visual overhauls will be kept to a minimum and should include reduced antenna bands, a potential flush Home button, and a larger camera bump, while the most notable and controversial change may be the omission of a 3.5 mm headphone jack.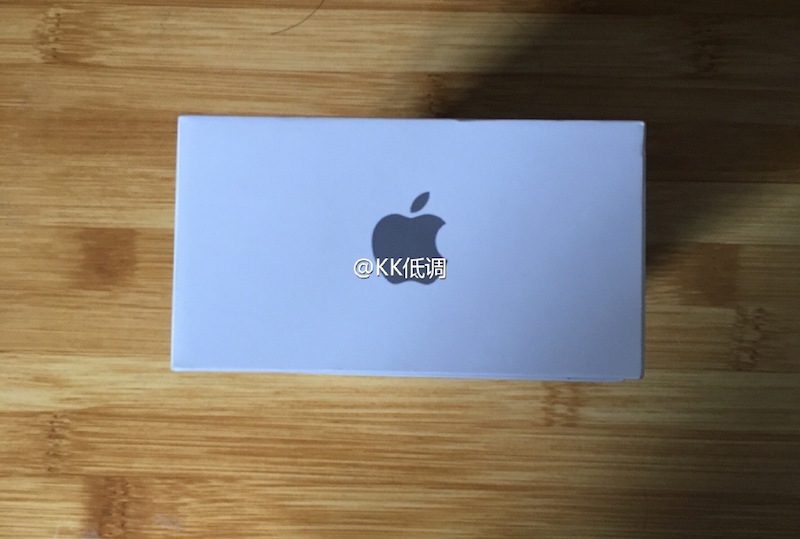 Leaks and rumors of varying quality will no doubt continue in the lead-up to Apple's rumored September 7 media event, which is now just two weeks away. Following the event, pre-orders are expected to begin on September 9 with a potential launch on September 16 or September 23.


Discuss this article in our forums


Tim Cook Reaches Five Years as Apple CEO, Unlocks Over $100 Million in Bonuses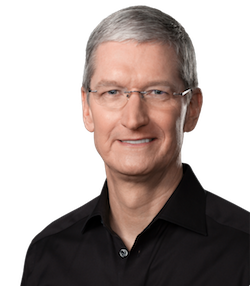 Today marks the fifth anniversary since Tim Cook was named Apple CEO on August 24, 2011, the same day that late co-founder Steve Jobs stepped down as chief executive for the final time and recommended the board of directors appoint Cook as his permanent successor.

Upon reaching the five-year mark, Cook has today unlocked previously awarded stock bonuses currently worth over $100 million. The bonuses are tied to both his tenure and Apple's performance under his leadership, including its total shareholder return relative to the S&P 500 index.

Cook's bonus includes 700,000 tenure-based restricted stock units that vested today as part of a larger compensation package of over 4.7 million shares awarded on August 24, 2011, in addition to his first of six annual installments of 280,000 tenure-based restricted stock units that vested today. The combined 980,000 shares are valued at nearly $106.7 million based on AAPL's closing price of $108.85 on Tuesday.

Cook's bonus could be even higher if Apple's total shareholder return is in the middle third or top third relative to other companies in the S&P 500 from August 25, 2013 through August 24, 2016. He will receive another 140,000 RSUs for middle third performance, or 280,000 RSUs for top third performance. AAPL has risen around 52% since August 25, 2013, while the S&P 500 has risen around 32% in the same time period, making at least a middle third finish a strong possibility.

A restricted stock unit, or RSU, is a form of compensation valued in terms of company stock, but the stock is not issued at the time of the grant. Instead, the recipient gets shares of stock at a later date, generally only if they are still employed by the company. Cook personally requested that his award be modified to adhere to a more performance-based compensation system in 2013. Another 700,000 of his RSUs are scheduled to vest on August 24, 2021, plus 280,000 RSUs each August 24 through 2021.

Cook's net worth, assuming he remains with the company through August 24, 2021 and meets performance targets, is estimated to be over $500 million based on his current stock options and RSUs awarded. He has previously pledged to donate the vast majority of his wealth, including stock bonuses like these, to charities in his lifetime. In May 2015, for example, Cook donated approximately 50,000 shares of Apple stock, then worth approximately $6.5 million, to undisclosed charities.

Cook has overseen the launch of the Apple Watch, MacBook Pro with Retina display, ultra-thin 12-inch MacBook, iPad Pro, several iPhone and iPad models, Apple Maps, Apple Music, Apple Pay, Siri, and many other products and services since taking over the reigns in 2011. Apple became the world's most valuable company in 2012 under his leadership, and it continues to hold that title today. Apple stock has risen over 132% since Cook was appointed as CEO five years ago.

Update: Cook has netted another 280,000 shares of Apple stock, as the company returned 61% during the past three years, placing it in the top-performing third of the S&P 500 index, according to data compiled by Bloomberg. The additional shares were valued at approximately $30 million based on AAPL's closing price of $108.03 on Wednesday.


Discuss this article in our forums




Australian Retailers Back Banks' Right to Negotiate With Apple
Australian retail giant Coles, the Australian Payments Clearing Association (APCA), and the Australian Retailers Association have all expressed their support to allow some of the country's banks to collectively negotiate with Apple over access to its NFC-based digital payment technology (via ZDNEt).

Last month, Commonwealth Bank, National Australia Bank (NAB), and Westpac lodged a joint application with the Australian Competition & Consumer Commission (ACCC) to negotiate with Apple because they want to be able to use digital wallets they have already financed and developed, rather than be tied into using just Apple Pay.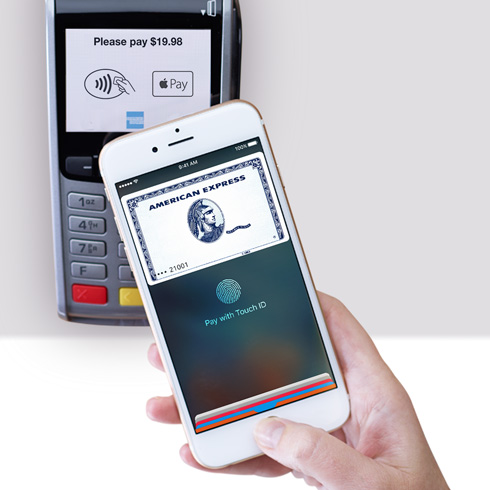 Apple lambasted the banks over the application, and last week the request was denied by the ACCC to give the antitrust regulator more time to consult and consider the views of all the parties involved.

However, in a letter of support sent to the ACCC, retailer Coles argued that giving the banks the ability to negotiate with Apple will enhance the experience for customers, as well as improve the transparency of costs related to credit card processing fees.

We believe the ability to tailor solutions for customers and provide them with greater value should be the driver for customer choice and not a technical lockout that many consumers may not have realized would be imposed when they purchased their mobile device.
The APCA also backed the banks, claiming enabling them to negotiate will encourage greater innovation and enhance competition in the payments markets, and ultimately deliver benefits to consumers and merchants.

"We consider that the exclusivity and restrictions on access to platforms and functionality, by contrast, may tend to stifle innovation and competition," it said.

Meanwhile, retail body ARA argued that if Apple allowed the banks to put their mobile banking apps onto the iPhone, it would give consumers the option to choose.

"We would like to see all customers have a choice of mobile wallets and payment services using the mobile phone they already have and the bank debit and credit cards and loyalty cards they already use," the ARA wrote.

PayPal also wrote to the ACCC, but rather than endorsing the banks' request for negotiations, it said the original application's definition of "mobile wallet" was too broad. The digital payments giant also wrote that the APCA's voluntary Third Party Digital Wallet Security Industry Guidelines should not be mandated without open discussions on standards.

Apple's opinion on the matter remained the same: the company believes the original application shows the banks want to maintain complete control over their customers and blunt Apple's entry into the Australian market.


Discuss this article in our forums


Apple's Deep Pockets Affecting Spotify Contract Renewals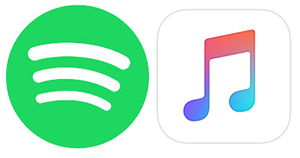 Several of Spotify's contracts are up for renewal and the high rates Apple pays record labels are affecting Spotify's negotiations, reports MusicBusinessWorldwide. As it considers a future IPO, Spotify is aiming to strike long-term deals with record labels at lower rates, while labels want Spotify to pay as much as Apple does.

Spotify reportedly pays record labels 55 percent of its revenue, while Apple Music pays 58 percent (Apple is also said to pay more to publishers than Spotify does). Spotify was initially given a "marketing discount," but now record labels want Spotify to pay what Apple pays. Meanwhile, Spotify, in an effort to become profitable, wants to pay less.
The major labels, unimpressed with some of Spotify's recent spending decisions, believe that now's the time to up this figure. So where do they want to take it?

Well, it's common knowledge that Apple Music is paying 58% of revenue to labels - after users' free trial periods have finished. The majors want Spotify to move its revenue share up towards that point.

Loss-making Spotify, though, is attempting to push this revenue share down, say MBW's sources. Yup: that means paying labels and artists a smaller slice of the proceeds.
Spotify is arguing that Apple's revenue share rate only applies after a three-month free trial and that it simply doesn't have the spending power of Apple, Google, or Amazon, three of its main competitors all with deep pockets, large user bases, and other sources of revenue.

Negotiations remain "optimistic" according to MBW's sources, and the "likely outcome" is a licensing deal similar to the one Spotify has had for the last few years, but a deal has yet to be struck. Spotify is said to be considering "windowing" or making some new releases temporarily exclusive to paying customers as a way to lure labels into accepting a lower rate.

Spotify's contracts with Universal Music Group, Warner Music Group, and Sony Music Group are all expired, and while Spotify continues to license content on a month to month basis, the absence of a long-term plan could potentially affect the company's IPO plans. It is, however, said to be "out of the question" that the three major music labels will pull their content from Spotify.


Discuss this article in our forums