Mac Rumors powered by MacRumors


Resource id #62Eddy Cue and Craig Federighi Discuss Bloated Software Accusations, Upcoming iTunes Plans
Eddy Cue and Craig Federighi spoke with John Gruber in this week's episode of "The Talk Show," where they commented on recent opinions that Apple's software isn't up to snuff and offered some details on a new version of iTunes coming in OS X 10.11.4.

Last week, Re/code's Walt Mossberg wrote a piece entitled "Apple's Apps Need Work," pointing towards a "gradual degradation" in quality in several Apple apps and services like iCloud, Mail, and Photos. iTunes for the desktop was one of the most heavily criticized apps, with Mossberg saying he "dreads" opening it because it's "bloated, complex, and sluggish."

During the podcast, Gruber asked Eddy Cue about Mossberg's opinion, prompting him to give some background on how Apple wanted the iTunes experience to work. iTunes, Cue said, was designed at a time when people synced their devices via cable, so offering a centralized place with all of a user's content was key. With Apple Music, Apple decided on a design that would put music front and center while also integrating cloud music with hard copies purchased through iTunes.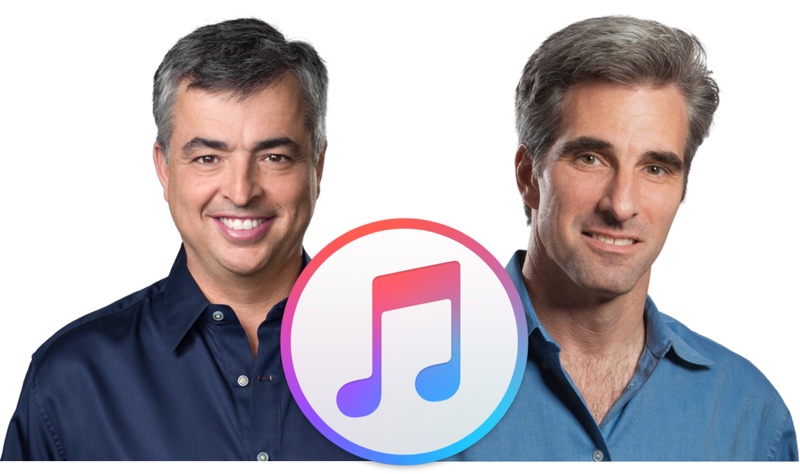 "We decided in the short term that what we wanted to do is really make it when you're in music and iTunes, all you see is music," said Cue. He went on to explain that Apple is continually re-evaluating iTunes, and there are plans to release a refreshed version alongside OS X 10.11.4 next month.
"That's not to say we are continuing... and will continue to think about what's the best way to architect the app and whether it makes sense to do a separate app for some of the components that are in there or all of the components that are in there. But right now, we think we've designed iTunes and you'll see we've got a new refresh with the new version of OS X that's coming out next month that makes it even easier to use in the music space."
Cue and Federighi went on to talk about the issues that arise whenever Apple makes major changes to software, as there are always people who prefer not to see significant changes. According to Federighi, there's a "tricky balancing act" with software updates.
"People are serious about their music and their collection, and so I think we debate pretty heavily internally the right way to evolve these things. We tend to err on the side of being pretty bold, but there's a lot of responsibility.
The two also highlighted the immense scale that Apple is working on, with more than 1 billion active devices and 782 million iCloud users. More than 200,000 iMessages per second are sent at peak times, and there are more than 750 million transactions per week in the iTunes Store and the App Store. Apple Music has grown to 11 million subscribers and more than 2.5 million errors in Maps have been fixed, a number presented as evidence that Apple is continually working on its software.

"I would say first there's nothing we care about more," said Federighi, speaking on Apple's software and services. He believes Apple's core software quality has improved significantly over the course of the last five years, but pointed towards an ever-raising bar that pushes Apple to keep evolving and implementing new features. "Every year we realize the things we were good at last year and the techniques we were using to build the best software we can are not adequate for the next year because the bar keeps going up," he said.

Federighi and Cue's full discussion with John Gruber about the state of software, the desktop version of iTunes, and Apple's efforts to expand its public beta program, can be listed to over on the Daring Fireball website.


Discuss this article in our forums


iPad Air 3 and iPhone 5se to Be Available on March 18 Following March 15 Introduction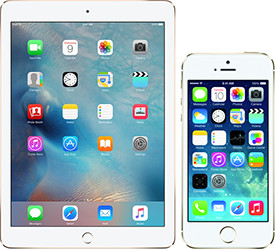 Apple is planning to begin selling the upcoming iPad Air 3 and the 4-inch iPhone 5se starting on March 18, reports 9to5Mac. The two devices will be offered in stores and online starting on Friday following their introduction at an event to be held on Tuesday, March 15.

Apple is not expected to accept pre-orders for the two devices, and the short period between announcement and launch suggests Apple expects supplies of the iPad Air 3 and iPhone 5se to be plentiful. It is unusual for Apple to offer an iPhone directly after an announcement, but this is the first time the company has launched a standalone non-flagship device.
Launching the new iPhone and iPad models so soon after introduction and not offering pre-orders would be a new strategy for Apple. Apple typically releases new iPhone models one or two weeks following the introduction events and an online pre-order period.
Rumors have suggested the iPhone 5se will be similar in appearance to the iPhone 5s, but with the curved cover glass used in the iPhone 6s. It is also expected to include an upgraded A9 processor and an 8-megapixel camera similar to the camera used in the iPhone 6.

The iPad Air 3 is rumored to take on design elements from the iPad Pro, offering a four-speaker layout and a Smart Connector that would work with iPad Air accessories. Size wise, it is expected to be nearly identical to the iPad Air 2, and i may also include a rear-facing flash.

Apple's March event is also expected to see the debut of new bands for the Apple Watch, including a Black Milanese Loop that was spotted on the Czech Republic Apple Store website in January. Software currently in testing, including iOS 9.3, watchOS 2.2, OS X 10.11.4, and tvOS 9.2 could be unveiled shortly after the event.


Discuss this article in our forums




Japan Display's Upcoming Touch Screens Feature Slimmer Bezels, Wet Finger Support
Apple supplier Japan Display revealed some details on its second-generation "Pixel Eyes" LCD modules over the holidays, providing us with a look at some of the ways the display industry is advancing. Japan Display's "Pixel Eyes" modules incorporate touch functionality into the display, and in the second-generation model, there are some exciting improvements.

Using a new sensor structure and new materials, Japan Display has managed to decrease the thickness of the bezel, going from 0.8mm to 0.5mm. A deeper black level is available, and the display can accept input with a stylus as narrow as 1mm for finer detail when drawing or writing.

Perhaps the most intriguing feature in the LCD module is its ability to operate with wet fingers. Many current smartphone screens are unable to work accurately under water and when fingers are wet as water is capacitive and confuses the built-in touch sensors.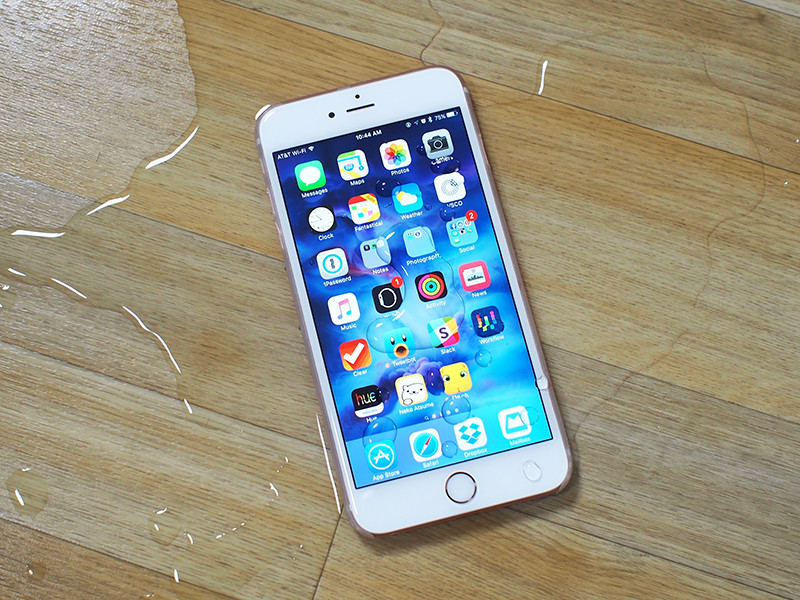 iPhones, iPads, and the Apple Watch, for example, don't respond well to touch with wet fingers or when placed in water, so technology like this could be essential if Apple wants to have a functional display in a device advertised as "waterproof." Some iPhone 7 rumors have indicated the next-generation iPhone could be a waterproof device.

In a report earlier this week, The Motley Fool highlighted Japan Display's second-generation "Pixel Eyes" technology and the possibility it could be included in the iPhone 7. Volume shipments on the displays will begin during the current quarter, making them available for possible inclusion in the iPhone 7 when Apple begins ramping up production during the summer months.

While Japan Display is one of Apple's suppliers, it is not entirely clear if Japan Display screens are used in the iPhone and if the second-generation Pixel Eyes display technology will be used in future products. There have been rumors suggesting Apple and Japan Display have partnered up for a $1.7 billion display plant to produce screens for iPhones in 2016, so it's not out of the question that we'll see Japan Display screens in the iPhone 7 or the iPhone 7s.

Regardless of whether Japan Display's technology ends up in the iPhone, the advancements made by the company serve as an interesting glimpse at features that could be adopted more widely by the display industry in the future, eventually making their way into Apple's devices.


Discuss this article in our forums




Dr. Dre to Star in Apple's First Original Television Series
Following rumors Apple is planning to create original television content like Netflix and Amazon, news has leaked about the company's first prospective TV show courtesy of The Hollywood Reporter. The series, called Vital Signs, is described as a dark semi-autobiographical drama that stars Beats co-founder and Apple executive Dr. Dre.

Sources who have seen scripts and descriptions of the show have described it as being very dark, reflecting at least in part on the life of Dr. Dre. Each episode is said to focus on a "different emotion" and the way Dre's character handles it.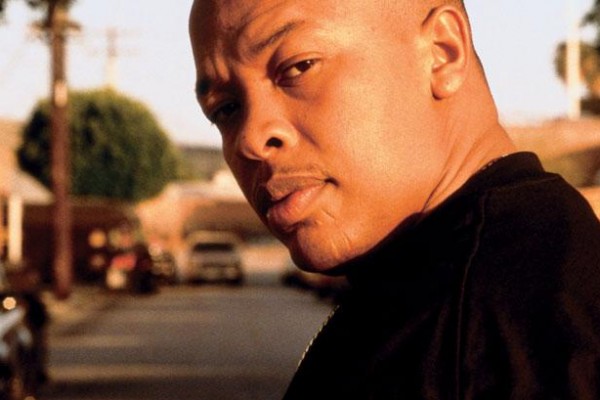 While technically a half-hour, the show is not a comedy. Instead, it is described as a dark drama with no shortage of violence and sex. In fact, an episode filming Monday and Tuesday this week featured an extended orgy scene. Sources tell THR naked extras simulated sex in a mansion in the Bird Streets neighborhood of Los Angeles' Hollywood Hills. (Dre's wife Nicole Threatt Young was on set to witness the shenanigans, one insider says.)
News that Apple was exploring the possibility of original television programming first surfaced last summer, ahead of when it shelved its streaming television plans. At the time, it was speculated the content could be provided through a rumored streaming service, but with Apple having ended development on that project at the current time, distribution will come through more traditional means.

The Hollywood Reporter believes the series is likely to be distributed through Apple Music, which was born out of the Beats Music service created by Dre. It may also be available through iTunes or distributed through other channels, but the details on that are not yet clear. As with Netflix shows, all episodes of the series will be released at once.

Dr. Dre is the executive producer on the series, and it's being funded by Apple. The series will also star Sam Rockwell, known for movies like Confessions of a Dangerous Mind, Galaxy Quest, and Moon, along with Mo McRae, known for his role in Sons of Anarchy. It will be directed by Paul Hunter.


Discuss this article in our forums


iPhone 7 Predicted to Adopt Lightning Headphones Without Noise-Canceling Capabilities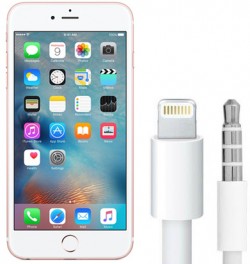 Apple is likely to wait until 2017 and the "iPhone 7s" to introduce noise-canceling headphones, according to a Barclays analyst report posted today. In the report, analysts Blayne Curtis and Christopher Hemmelgarn believe that 2016's iPhone 7 will include a Lightning-equipped headphone accessory, with the "potential" for a dynamic noise-canceling system to be introduced next year.

The analysts believe Apple will use a basic digital codec in 2016, allowing the company to introduce Lightning-connected headphones later in the year. This move will prepare Apple for the possibility of including Cirrus Logic's (an Apple audio supplier) more advanced noise-cancellation smart codec in 2017, which requires a digital codec to be installed in the first place.

We still believe there is potential for AAPL to add ANC in the IP7S but believe AAPL is including just the digital headphone in the IP7 this year. Recent speculation surrounding the elimination of the headphone jack in the IP7 is consistent with this move as AAPL will need to provide a digital headset inbox but likely was not willing to spend the extra cost for the ANC functionality.
Rumors surrounding the exclusion of a 3.5mm headphone jack in the iPhone 7 began earlier in the year, although it was unclear whether the accessory would ship in the box or be sold as a separate purchase under the Beats by Dre brand. According to the analysts in today's report, the 3.5mm headphone jack will be replaced by another speaker thanks to an additional amp also provided by Cirrus Logic.

Other rumors have suggested that Apple is preparing a Bluetooth solution for an upcoming iPhone line, similar in vein to the Bragi Dash headphones, which are finally beginning to ship out to early pre-order customers after over a year of waiting. The headphones would be completely wireless, with two separate pods that require regular charging.


Discuss this article in our forums


AT&T to Begin Testing 5G, 10-100 Times Faster Than 4G LTE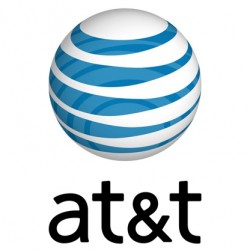 AT&T has announced that it will begin trialing 5G wireless technologies this year, including lab tests in the second quarter and outdoor tests over the summer. The carrier anticipates 5G speeds to be 10-100 times faster than today's average 4G LTE connections, with reduced latency.
Customers will see speeds measured in gigabits per second, not megabits. For reference, at one gigabit per second, you can download a TV show in less than 3 seconds. Customers will also see much lower latency with 5G. Latency, for example, is how long it takes after you press play on a video app for the video to start streaming on your device. We expect 5G latency in the range of 1 to 5 milliseconds.
Worldwide standards are still lacking for 5G technologies, but the 3GPP group aims to complete the first phase of that process in 2018. The widespread rollout of AT&T's 5G network will likely take until 2020, but the carrier plans to provide wireless connectivity to fixed locations in Austin before the end of this year. The carrier joins Verizon, who will also be field testing 5G solutions this year.

AT&T's 5G network will be based on technologies such as millimeter waves, network function virtualization (NFV), and software-defined networking (SDN). The carrier has already migrated 14 million wireless customers to its virtualized network, and it says millions more will be added this year. AT&T plans to virtualize 75% of its network over the next four years in the lead up to 5G.

It remains too early to predict Apple's roadmap for 5G connectivity. Apple was quick to support LTE-Advanced, a faster standard of 4G LTE, on the iPhone 6 and iPhone 6 Plus or later, but 3G and LTE wireless technologies were both available for years before Apple adopted them. Based on AT&T's and 3GPP's timelines, a 5G iPhone may not be released for at least three to four years.


Discuss this article in our forums


Apple Facing Class Action Lawsuit Over 'Error 53' iPhone 6 Bricking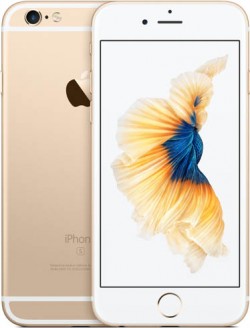 Seattle-based law firm Pfau Cochran Vertetis Amala (PCVA) today followed through with plans to bring a class action lawsuit against Apple over the "Error 53" controversy that made headlines last week.

"Error 53" is the error code that some iPhone 6 owners have received after third-party repairs that affect Touch ID were made to their iPhones, rendering the devices unusable. As explained by iFixit, repairs made by third-party services using components not sourced from the original device cause the iPhone to fail a Touch ID validation check because the mismatched parts are unable to properly sync. Parts that can impact Touch ID include the screen, flex cable, and Home button.

When this Touch ID validation check fails during an iOS update or restore, Apple disables the iPhone, effectively "bricking" it in an effort to protect Touch ID and the related Secure Enclave that stores customer fingerprint information. Apple says that without the validation check, a malicious Touch ID sensor could be used to gain access to the Secure Enclave.

PCVA attorney Darrell Cochran, who is leading the Error 53 lawsuit, claims that Apple's security argument is invalid because affected iPhones often work fine for several months following repairs as the validation check only occurs when downloading a new version of iOS. He also cites Apple's failure to give a warning about the consequence of an update as an issue that will be featured in the lawsuit.
"No materials we've seen from Apple ever show a disclosure that your phone would self-destruct if you download new software onto a phone," Cochran said. "If Apple wants to kill your phone under any set of circumstances and for any reason, it has to make it crystal clear to its customers before the damage is done."

Compounding the problem, according to Cochran, is how disagreeable Apple's reaction to the problem has been. "The error code 53 signals the death of the phone, and Apple's response has been to say 'you have no options; it's not covered under warranty, and you have to buy a new phone.'"
PCVA is aiming to get affected iPhone customers new, working devices to "provide immediate relief" to consumers. It is also seeking upwards of $5 million in damages and an update to eliminate the repair restrictions. PCVA is asking customers who have been impacted by Error 53 to get in touch.

Aside from explaining the reasoning behind the Error 53 message and its consequences, Apple has remained quiet about the controversy. MacRumors has, however, heard from a retail source that certain Apple Stores have received the go ahead from Apple to replace third-party screens and other components to resolve the issue. It is not yet clear if this replacement policy will be extended to all Apple Stores or if Apple will make an official comment on the situation.


Discuss this article in our forums




Haptic Feedback Company Immersion Files Patent Infringement Lawsuit Against Apple
Immersion, a company that develops and licenses haptic touch feedback technology, today filed a lawsuit against Apple and AT&T accusing the two companies of patent infringement. Citing technologies like 3D Touch, Force Touch, the Apple Watch Taptic Engine, and vibration patterns for ringtones and notifications, Immersion says multiple Apple devices use its intellectual property.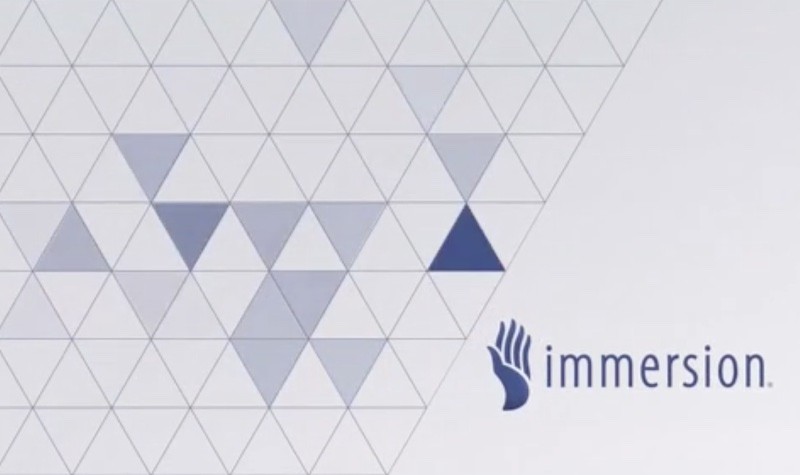 According to Immersion, the iPhone 6, 6s, 6 Plus, 6s Plus, Apple Watch, Apple Watch Sport, and Apple Watch Edition infringe on several Immersion patents that cover haptic feedback systems. Immersion says all of the above listed devices infringe on two patents related to tactile sensations:

- U.S. Patent No. 8,619,051: "Haptic Feedback System with Stored Effects"

- U.S. Patent No. 8,773,356: "Method and Apparatus for Providing Tactile Sensations"

The iPhone 6s and iPhone 6s Plus are further accused of infringing on an additional patent, U.S. Patent No. 8,659,571, titled "Interactivity Model for Shared Feedback on Mobile Devices."
"Immersion and its employees have worked diligently for over 20 years to invent solutions and build an ecosystem of content and playback devices that enable realistic and rich digital experiences. Touch matters, as it informs, excites and humanizes the digital world we interact with every day. Many of our licensed customers are market leaders that benefit from our innovation in touch technology," said Immersion's CEO Victor Viegas.

"While we are pleased to see others in the industry recognize the value of haptics and adopt it in their products, it is important for us to protect our business against infringement of our intellectual property in order to preserve the ecosystem we have built and the investments that we have made in continuing to advance haptic experiences," added Viegas. "We will vigorously defend the intellectual property we have developed when it is infringed."
While Apple is named in the lawsuit because it produces the devices that allegedly infringe on Immersion patents, it is less clear while AT&T is named. In the filing, Immersion claims AT&T sells Apple products and offers guides, directions, and other materials that "encourage and facilitate infringing use by others," but other mobile carriers are not mentioned or included in the lawsuit.

Along with the patent infringement suit, Immersion has also filed a complaint with the U.S. International Trade Commission, seeking an exclusion order that prevents the sale of the accused Apple devices in the United States.


Discuss this article in our forums




Google Developing Standalone Virtual Reality Headset, Upgraded Cardboard Viewer
As rumors circulate about Apple's secret work on virtual reality headset prototypes, Google is developing a standalone virtual reality headset, reports The Wall Street Journal. Google's virtual reality headset is not reliant on a smartphone, computer, or game console, unlike existing virtual reality products like the Oculus Rift, which requires a powerful computer, or its own Google Cardboard viewer, which requires a smartphone.

According to sources familiar with Google's work, the VR headset will feature a screen, high-powered processors, and a set of outward-facing cameras. Movidius chips that use the camera feed to track head motion will be included, alleviating the need for an external camera to track movement.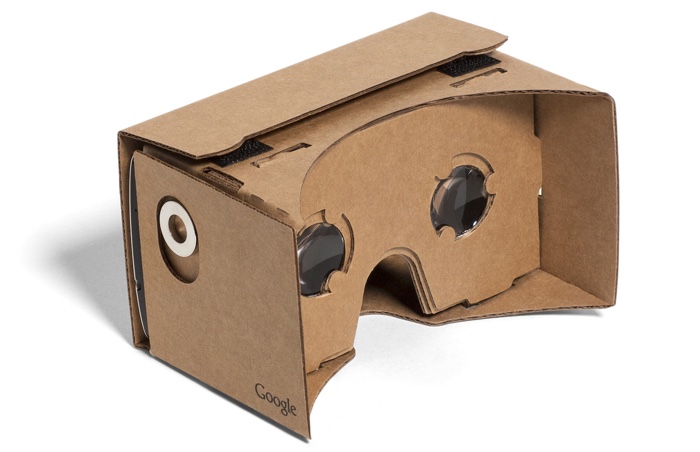 Along with a standalone virtual reality headset, Google is also working on a "more advanced version" of the Cardboard, which will be made of plastic and will include computer chips and sensors. The updated version of the Cardboard will be released this year, perhaps in May, but The Wall Street Journal says the timing of the standalone headset is unclear. It could debut in 2016, but since it is early in the development process, Google could scrap it.
Google and others have shipped more than five million cardboard viewers since late 2014, helping introduce many consumers to technology that immerses them in experiences that seem to be all around them. The recent moves suggest Google now thinks virtual reality could become a moneymaker in both hardware and software.
Apple is rumored to have a team of several hundred employees working on augmented and virtual reality, exploring the ways the emerging technologies could be used in future Apple products. The company has reportedly created several virtual reality headset prototypes as part of its work.


Discuss this article in our forums




Late Night 'Motor Noises' Heard From Apple-Leased Sunnyvale Campus
Loud "motor"-sounding noises are being heard at a Sunnyvale campus where Apple leases at least one building, reports AppleInsider, speculating that the sounds could be coming from a secret car testing facility. Apple occupies a single building in a 7-building campus at North Wolfe Road and Central Expressway in Sunnyvale, which it leased in 2014.

AppleInsider has previously suggested that in addition to its known offices at the location, where it conducts research and development, Apple is also operating under a shell company known as SixtyEight Research. SixtyEight Research is a mysterious "market research" operation that also leases one of the buildings on the campus, and given the lack of information available about the company, it could potentially be a front for the site where Apple works on its Apple Car.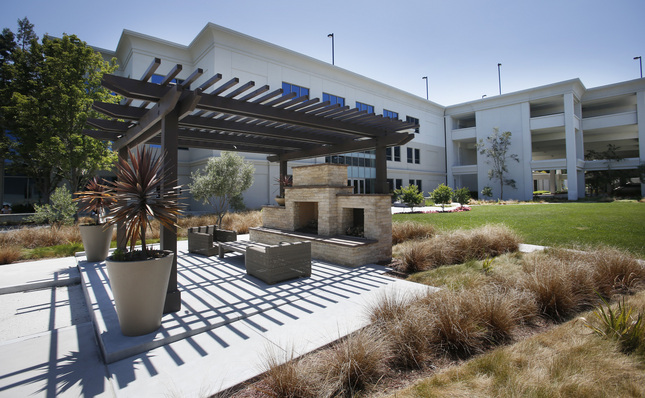 Campus where Apple leases a building, via San Jose Mercury News


In recent months, a resident who lives near the 7-building campus has complained to the city of Sunnyvale about "motor" noises emanating from the area late at night. Major renovations undertaken by Apple have been underway at the site since last year, so it is unclear if the resident was simply hearing ongoing construction sounds.
"(Do) there have to (be) motor noises at 11:00 p.m. at night like last night?" the resident wrote to the city of Sunnyvale. "Even with the windows closed I could still hear it."
There continues to be no confirmed link between Apple and SixtyEight Research, or clear evidence that Apple is using the facility for its Apple Car development, but Apple has plans to build a 10-foot security fence around the area to hide its activity.

The rumored car being developed by Apple under the name "Project Titan" is still in the early stages, but Apple is said to have hundreds of employees working on the project. Over the past few months, Apple has hired dozens of new employees with expertise in the auto industry, poaching them from companies like Ford, Tesla, GM, and more.

Recently, "Project Titan" lead Steve Zadesky announced plans to leave the company, and Apple is said to have implemented a temporary hiring freeze ahead of his planned departure. Apple executives are also said to be unhappy with the progress being made on the Apple Car, so its future could be in question. Rumors have suggested Apple is aiming to have the final design of its car established by 2019 or 2020.


Discuss this article in our forums




iPhone 7 Processor to Be Manufactured Solely by TSMC [Updated]
Taiwan Semiconductor Manufacturing Company (TSMC) has reached a deal with Apple to be the only manufacturer for the iPhone 7's processor, likely called the A10, reportsThe Electronic Times [Google Translate]. TSMC won over Apple largely because of its 10-nanometer manufacturing process. The chip will reportedly go into full production in June.

While TSMC's 10-nanometer process is one reason the company was awarded with a deal over rival Samsung, another likely has to do with the company's more advanced device packaging techniques, which allow for better power performance and efficiency. However, at its conference call last month, TSMC said that it was hoping to ramp up 10nm production in 2017, with a slow start to production coming in the second half of 2016.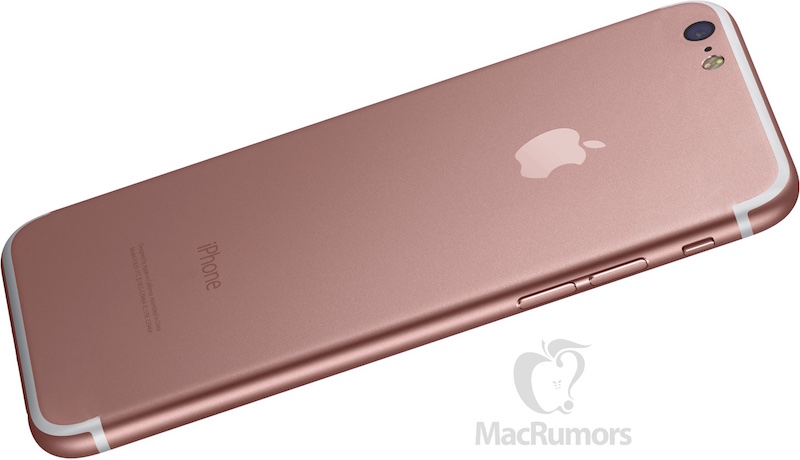 Mockup of iPhone 7 case showing flush rear camera and no antenna bands across rear


Apple used both Samsung and TSMC to manufacture the chips for the iPhone 6s, which caused some controversy as early benchmarks indicated that TSMC's A9 chip outperformed Samsung's in battery life. Apple revealed that, according to its internal testing, the variance in performance was only 2 to 3 percent.

The iPhone 7 and 7 Plus are expected to debut in September, and new details about the devices have been steadily dripping out. Last week, MacRumorsshared some details on the phone's design, including that it would have a flush rear camera and a lack of antenna bands on its back. Other rumors indicate that the 7 Plus may feature a dual-lens camera system and that it may be waterproof and not have a headphone jack.

Update: This article has been updated with information from TSMC's recent conference call, in which they stated that they hoped 10-nanometer production would ramp up in 2017 after getting a slow start in the second half of 2016.


Discuss this article in our forums


Apple Releases Third OS X 10.11.4 El Capitan Beta to Public Beta Testers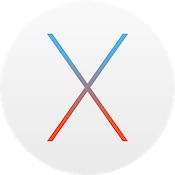 Apple today seeded the third beta of an upcoming OS X 10.11.4 update to public beta testers, just a few days after releasing the third OS X 10.11.4 beta to developers and more than two weeks after releasing OS X 10.11.3.

The third beta is available through the Software Update mechanism in the Mac App Store for those who are enrolled in Apple's beta testing program. Those wishing to join the program can sign up on Apple's beta testing website.

OS X 10.11.4 appears to focus largely on under-the-hood bug fixes, security enhancements, and performance optimizations with few noticeable outward-facing changes. OS X 10.11.4 offers password protected notes in the Notes app, an import function for importing Evernote notes into the Notes app, and it includes Live Photos support for the Messages app.

Apple is likely to release OS X 10.11.4 in the spring, alongside iOS 9.3, watchOS 2.2, and tvOS 9.2.


Discuss this article in our forums


Apple Seeds Third iOS 9.3 Beta to Public Beta Testers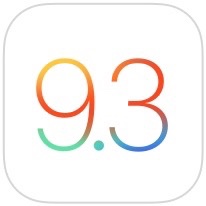 Apple today released the third beta of an upcoming iOS 9.3 update to public beta testers, just a couple of days after seeding the third iOS 9.3 beta to developers. iOS 9.3's third public beta comes three weeks after Apple released iOS 9.2.1, a minor update, to the public.

Beta testers who have signed up for Apple's beta testing program will receive the third iOS 9.3 update over-the-air after installing the proper certificate on their iOS device.

Those who want to be a part of Apple's beta testing program can sign up to participate through the beta testing website, which gives users access to both iOS and OS X betas. For an in-depth walkthrough on downloading the iOS 9.3 beta, make sure to check out our how to.



Subscribe to the MacRumors YouTube channel for more videos.


iOS 9.3 is a major update to the iOS 9 operating system, introducing a long list of new features and improvements. iOS 9.3's biggest new feature is Night Shift mode, which is designed to automatically cut down on the amount of blue light an iOS user is exposed to at night by shifting to more yellow tones for the iPhone or iPad's display. With iOS 9.3, there's a number of changes for educational users, and the iPhone is now able to pair with multiple Apple Watches.

The update also includes new 3D Touch Quick Actions for stock apps like Weather, Settings, Compass, Health, App Store, and iTunes Store, plus it introduces password protection for individual notes in the Notes app. News in iOS 9.3 includes in-line video playback, landscape mode on the iPhone, and more personalization, while the Health app introduces a new Apple Watch-style "Activity" interface. iOS 9.3 beta 3 adds support for Verizon Wi-Fi Calling and introduces a fix for a T-Mobile bug that prevented apps from loading over a cellular connection.

A full list of changes in iOS 9.3 can be found in our "What's New" post. iOS 9.3 will launch to the public this spring.


Discuss this article in our forums




Apple Fixes Broken Twitter Links in Safari in Third Beta of OS X 10.11.4
Apple has fixed an issue that prevented shortened "t.co" links on Twitter from loading in Safari on the third beta version of OS X 10.11.4, seeded to developers for testing on Monday, according to developer Dieter Komendera. The bug affected many users in the MacRumors and Apple Support Communities forums.


Since November, Twitter users who click shortened "t.co" links with the secured HTTPS protocol have encountered a bug that prevents content from loading. Oftentimes, when a "t.co" link is clicked, it opens up a blank web page and hangs at a loading screen for several minutes before giving an error message.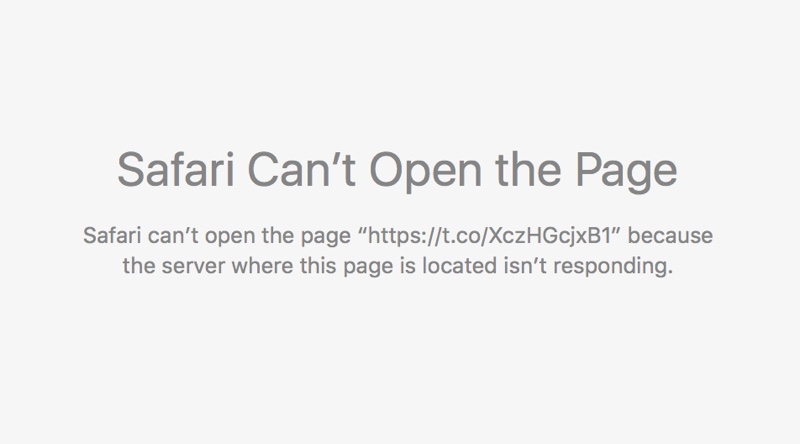 Safari users have used temporary solutions, including reloading the "t.co" link several times, removing "https" from the URL, clearing Safari's cache, or switching to a different browser, but until now there was no official fix yet for the link loading issue. Chrome and Firefox are not affected, nor are links that do not use HTTPS.

Last month, WebKit Developer Experience Manager Timothy Hatcher tweeted that the problem was lower level than WebKit, Safari's underlying rendering engine, and that Apple had a fix identified. OS X 10.11.4 should be released to the public by no later than the end of March, depending on how many beta versions are tested.


Discuss this article in our forums




Apple Recruiting Specialized Engineer to Focus on Apple Watch Clock Faces
A job description for a software engineer on Apple's "Clock Face Team" discovered yesterday points to the possibility of more robust Clock Face and Complications options in a future watchOS update. As discovered by AppleInsider, the listing is specifically seeking a software engineer with 3+ years of software development experience to join the Apple Watch team.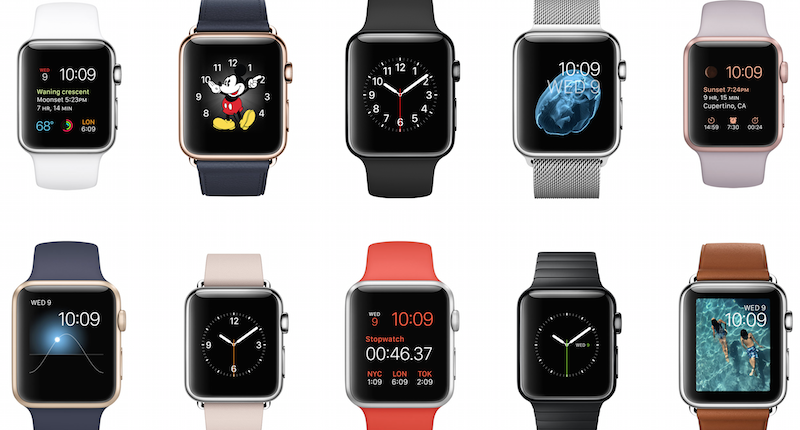 Responsible for planning and implementing new Clock Faces and Complications for Apple Watch users, the software engineer will work in close proximity to the UI design, iOS Frameworks, and QA teams. Besides the expected timeliness and attention to detail stipulations, the rest of the description for the position at Apple includes the following:

Description

As a member of the team you will have many responsibilities relating to the design, development, and testing of the device software.




Collaborating closely with the design team to push the envelope on human-computer interactions.



Creating solutions tailored to the constraints of the software and the hardware of a small, low power device.



Working closely with the iOS Apps, iOS Frameworks and Hardware teams to create robust and maintainable systems that will stand the test of time.



Coordinating with the quality assurance teams to ensure full test coverage as well as to initiate focused testing on critical components.


New Apple Watch Clock Faces and Complications have been assumed to be in the cards for future watchOS updates, but what we still don't know is when they will be released. Last September, Apple released the first major public update for Apple Watch in watchOS 2, which introduced three new Clock Faces: two variations on Photo Album (one that shuffles through a set album, and one that sticks to a specific image) and Time-Lapse.

Currently on watchOS 2.1, the next update to the Apple Watch software (watchOS 2.2) is predicted to debut at a rumored March media event. Recent beta tests of 2.2 don't hint at the inclusion of new Clock Faces and Complications, so there's a possibility users will have to wait a little longer for these additions. The specific details for the event remain nebulous, but so far the "iPhone 5se," iPad Air 3, and new Apple Watch bands are all rumored to be included in next month's yet-to-be-announced Apple event.


Discuss this article in our forums


New Bill Introduced in U.S. Congress to Block State-Level Efforts to Weaken Smartphone Encryption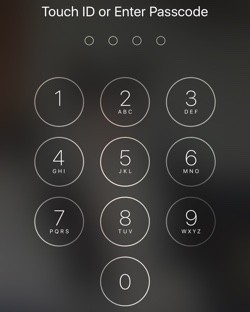 A new bill introduced in U.S. Congress today by representatives Ted Lieu (D-CA) and Blake Farenthold (R-TX) would attempt to block state-level efforts to ban sales of strongly encrypted smartphones, reports Ars Technica.

The federal bill will need to pass the U.S. House of Representatives and Senate, and be signed by the president, in order to become law. If passed quick enough, the bipartisan legislation would set precedent over state-level bills.

California and New York assemblymen have introduced new bills over the past year that would require smartphone manufacturers like Apple and Google to create devices that can be decrypted or unlocked, or be subject to fines.

The virtually identical bills would require any smartphone manufactured after January 1, 2017 and sold in New York or California to "be capable of being decrypted and unlocked by its manufacturer or its operating system provider." Apple and others would face a $2,500 fine per phone in violation of the proposed law.

Apple is strongly against government efforts to weaken smartphone encryption. The company ceased storing encryption keys for devices on iOS 8, making it impossible for the iPhone maker to unlock content on passcode-protected devices under police request. Both iOS and Android share these default encryption settings.

In September, FBI Director James Comey expressed concerns that Apple and Google are "marketing something expressly to allow people to place themselves above the law." Meanwhile, Apple CEO Tim Cook believes providing the U.S. government with back door access means the "back door's for everybody, for good guys and bad guys."

Read the full text of the "ENCRYPT Act of 2016" for more details about the new house bill.

Note: Due to the political nature of the discussion regarding this topic, the discussion thread is located in our Politics, Religion, Social Issues forum. All forum members and site visitors are welcome to read and follow the thread, but posting is limited to forum members with at least 100 posts.


Discuss this article in our forums




Apple Music on Sonos Officially Launching Tomorrow
Sonos today announced that Apple Music will be officially available on Sonos wireless speakers starting tomorrow, ending a two month beta testing period. Sonos customers across the world will be able to stream Apple Music content and directly access Apple Music features including For You, Radio, and My Music.

Over the course of the beta test, which started on December 15, Apple Music on the Sonos platform was tested by hundreds of thousands of listeners. Apple's Eddy Cue commented on the beta test, calling it "great" and an "amazing listening experience."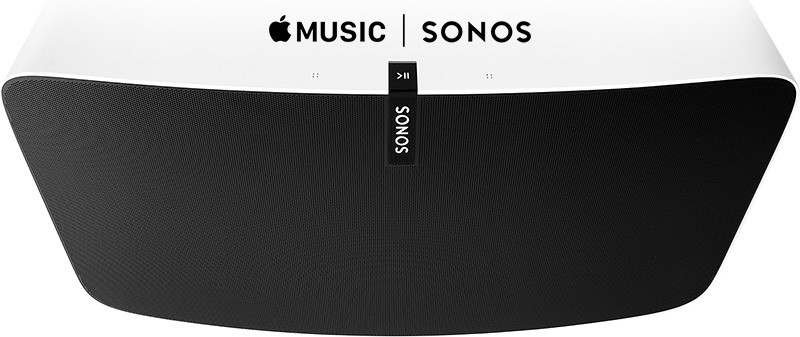 "The feedback from Apple Music members on Sonos during the beta period has been great," said Eddy Cue, Apple's senior vice president of Internet Software and Services. "Sonos plus Apple Music provides an amazing listening experience at home - and we're excited to offer it to all Sonos customers starting tomorrow."
Beginning Wednesday, February 10, streaming Apple Music on Sonos speakers can be done by selecting "Add Music Services" from a Sonos controller app, choosing the Apple Music icon, and logging into the service. An Apple Music subscription or free trial is required.

Apple Music on Sonos has been highly anticipated as it was noticeably absent from the system when Apple Music first launched on June 30. Sonos previously supported the direct streaming of Beats Music and promised to implement Apple Music support before the end of 2015.

Ahead of the announcement of official Apple Music support, Sonos conducted a study on the positive effects of music listening in the home using an Apple Music subscription paired with a Sonos sound system. The study found that families who regularly listened to music in the home spent 67 percent more time together and ate together more often, among other positive effects.


Discuss this article in our forums




'Huge' Number of Mac Apps Open to Hijacking From Sparkle Updater Vulnerability
A pair of vulnerabilities in the framework that some Mac apps use to receive automatic updates leaves them open to man-in-the-middle attacks, according to a report from Ars Technica covering a security flaw that was first discovered by a security researcher named Radek in late January.

Apps that use a vulnerable version of Sparkle and an unencrypted HTTP channel for server updates are at risk of being hijacked to transmit malicious code to end users. The Sparkle framework is used by apps outside of the Mac App Store to facilitate automatic software updates.

Some of the affected apps are widely downloaded titles like Camtasia, Duet Display, uTorrent, and Sketch. A proof of concept attack was shared by Simone Margaritelli using an older version of VLC, which was recently updated to patch the flaw. The vulnerabilities were tested on both OS X Yosemite and the most recent version of OS X El Capitan.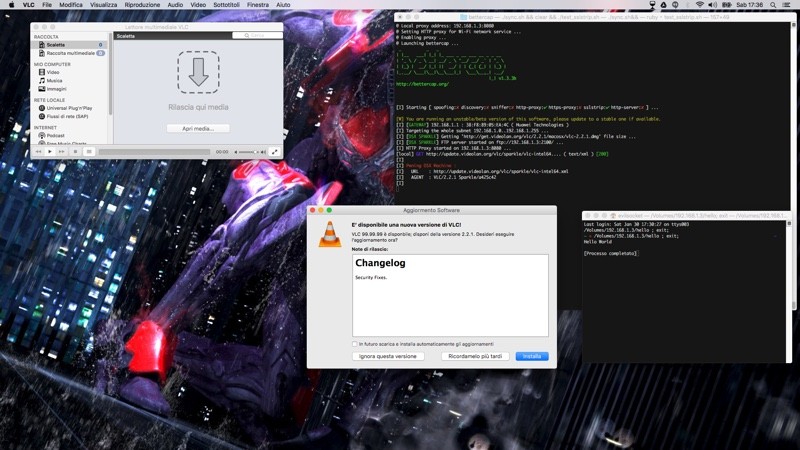 Image via EvilSocket


A "huge" number of apps are said to be at risk, but as Ars Technica points out, it is difficult to tell exactly which apps that use Sparkle are open to attack. GitHub users have compiled a list of apps that use Sparkle, but not all use the vulnerable version and not all transfer data over non-secured HTTP channels.

Apps downloaded through the Mac App Store are not affected as OS X's built in software update mechanism does not use Sparkle.

Sparkle has released a fix in the newest version of the Sparkle Updater, but it will take some time for Mac apps to implement the patched framework. Ars Technica recommends concerned users with potentially vulnerable apps installed avoid using unsecured Wi-Fi networks or do so only via a VPN.


Discuss this article in our forums




Apple's Secret Virtual Reality Project: Everything We Know So Far
Apple is rumored to have a secret research unit with hundreds of employees working on augmented and virtual reality, exploring ways the emerging technologies could be used in future products. One product said to be under development is a virtual reality headset, and Apple has reportedly created several prototypes.

Read more about Apple's AR/VR work in our full Virtual Reality Roundup.


Apple Stores Now Offering Belkin Screen Protector Application
As of today, Apple Stores across the United States and around the world are offering a new system that allows Apple Store employees to apply Belkin-branded screen protectors for iPhone 6, 6s, 6 Plus, and 6s Plus customers. Many stores across the world began rolling out the Belkin ScreenCare+ Application System last week, but the system is officially available in retail stores starting this morning.

Belkin's ScreenCare+ Application System lets Apple Store employees accurately and precisely apply screen protectors using a ScreenCare+ machine. When a customer purchases either a Belkin TrueClear Invisiglass Screen Protector or a Belkin TrueClear Anti-Glare Screen Protector, an Apple retail employee who has been trained in the application method will bring the ScreenCare+ machine from the back of the store.




Using the machine, the employee will clean a customer's iPhone display and then apply the screen protector directly in front of the customer. Should a mistake be made during the application process, a new screen protector will be applied at no cost to the customer.

The Belkin screen protector application service should greatly cut down on the hassle involved with applying a screen protector at home. With Belkin's machine, there's less room for error as alignment is automatic and there's little chance of dust or debris accidentally getting stuck under the screen protector.

ScreenCare+ is available at Apple Stores worldwide, but screen protector application is limited to Apple's latest iPhones – the iPhone 6, 6s, 6 Plus, and 6s Plus. Belkin's Invisiglass screen protector is made from an ultra-thin, flexible glass that absorbs shock and is shatterproof while preserving the natural feel of the iPhone. The Anti-Glare screen protector reduces glare to improve visibility in bright light while also protecting the iPhone display from damage.

Screen protectors can be purchased from Apple retail stores and applied by Apple Store employees starting immediately.


Discuss this article in our forums