Mac Rumors powered by MacRumors


Resource id #62Apple Not Able to Open Retail Stores in India Without Selling 30% Locally Sourced Goods
Apple's plan to open three Apple Store locations in India may fall through following a ruling from the Indian finance ministry that says Apple must sell locally sourced goods if it wants to open stores in the country, reports Reuters.

In India, 30 percent of goods sold by foreign companies must be manufactured or produced in the country, a requirement Apple does not meet as its products are largely made in China. India last year exempted retailers selling state-of-the-art goods from the rule, prompting Apple to file a new application with the Indian government.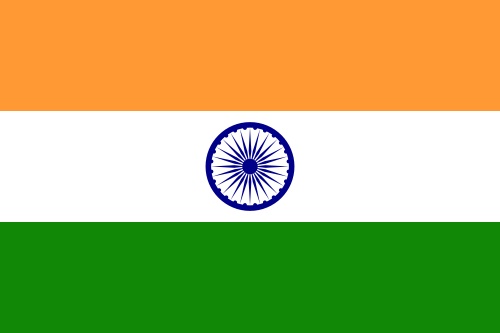 Apple was expected to receive an exemption from the rule, earning a recommendation from country's Department of Industrial Policy and Promotion, but the ministry of finance has decided Apple's products do not fall into the cutting-edge technology category. A source told Reuters Apple did not provide enough material to justify the exemption.
"They did ask for a waiver but didn't provide any material on record to justify it. The decision was taken only after a thorough examination of their application," the source said.

The waiver is available only for investment in "state of the art" or "cutting-edge technology", he added.
Without the ability to open its own retail stores in the country, Apple will need to continue selling iOS and Mac devices in India through third-party distributors. Apple is eager to expand its business in India as it is a largely untapped market. Last quarter, Apple saw its revenue from India grow 56 percent, surpassing $1 billion.

The ministry of finance's ruling comes just after Tim Cook spent several days in India, where he met with Prime Minister Narendra Modi and other local business leaders, actors, politicians, and developers.

Apple has also announced the launch of a Maps development center in Hyderabad and an iOS app and design accelerator in Bangalore.


Discuss this article in our forums


Apple in Talks About Charging Stations for Electric Vehicles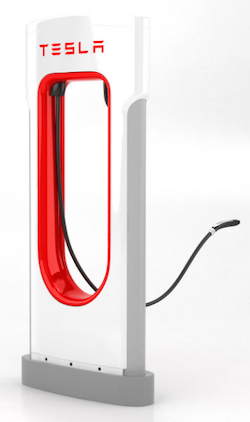 Apple has been engaged in discussions with charging station companies about their underlying technologies, according to Reuters.

The talks are largely unsurprising given that Apple is widely believed to be researching and developing its own electric vehicle, which could enter production by 2020.

Apple would of course need to provide a way to charge the so-called Apple Car's battery, possibly akin to Tesla's network of Supercharger partners in the U.S. and around the world.
Charging firms are treading carefully, the person added, wary of sharing too much with a company they view as a potential rival.

It is unclear whether Apple would want its own proprietary technology, such as Tesla Motors' Supercharger network, or design a system compatible with offerings from other market players.
The report offers few specific details about the discussions, but it does confirm that a "global engineering and construction firm" has already contacted Apple to offer its services. It remains unclear, however, if Apple would be open to a charging partner or prefer to create its own proprietary network.
"It would be natural to assume if Apple is going to have a full battery electric vehicle that creates a seamless consumer experience the way Apple does, the charging infrastructure and its availability would be of paramount importance," the source said.
The report also reflects upon a series of charging-related hirings that Apple has made in recent months, based on LinkedIn profiles, such as Nan Liu, described as "an engineer who researched a form of wireless charging for electric vehicles," and former Google charging expert Kurt Adelberger.

As more electric vehicles begin to arrive on the roads, it is expected that EV automakers will have to expand their charging stations to accommodate. Tesla, for example, currently has around 600 charging stations worldwide, which pales in comparison to the nearly 400,000 reservations for its lower-priced Model 3.

Apple is on track to spend a record $10 billion on R&D this year, which analyst Neil Cybart believes is a clear indicator of its electric vehicle plans. Cybart predicted the odds of Apple releasing an electric vehicle are at least 80 percent, adding that Apple has likely already spent at least a few billion dollars on the project.

"Apple is not spending $10 billion on R&D just to come up with new Watch bands, larger iPads, or a video streaming service," he wrote. "Instead, Apple is planning on something much bigger: a pivot into the automobile industry."

The majority of R&D may be taking place in Sunnyvale and the surrounding Santa Clara Valley area, near Apple headquarters in Cupertino, California, with a recent report claiming the company is looking to purchase "large expanses of real estate" in the San Francisco Bay Area for the project.


Discuss this article in our forums


Qualcomm's Fast X12 LTE Modem is Appropriate Candidate for iPhone 7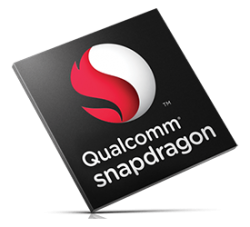 While several rumors point towards Apple switching to Intel as its primary supplier of LTE modems for the iPhone 7 series, the consensus remains that longtime supplier Qualcomm will continue to share a portion of orders.

Assuming at least a percentage of orders go to Qualcomm, which has been the exclusive provider of LTE modems in iPhones for over three years, its X12 modem is a likely candidate for LTE and Wi-Fi connectivity on iPhone 7.

Qualcomm's X12 chipsets, announced in September 2015, feature theoretical LTE category 12 download speeds up to 600 Mbps and LTE category 13 upload speeds up to 150 Mbps. The lineup, including the MDM9x45 and MDM9x40 chipsets, also support LTE Advanced carrier aggregation, 4x4 MIMO, LTE-U small cells, and automatic LTE and Wi-Fi switching.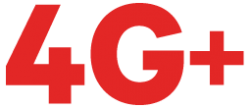 The MDM9x45 would be an appropriate successor to Qualcomm's MDM9635 modem in the iPhone 6s series, which provides theoretical downlink speeds up to 300 Mbps and uplink speeds up to 50 Mbps. The X12 has already been adopted in several flagship Android smartphones equipped with the Snapdragon 820 processor, including the Samsung Galaxy S7, LG G5, and Xiaomi Mi5.




Comparatively, Apple is rumored to use Intel's XMM 7360 LTE modem [PDF] with theoretical download speeds up to 450 Mbps and upload speeds up to 100 Mbps. The chip also features LTE Advanced with 3x carrier aggregation and support for up to 29 LTE bands overall, VoLTE, dual SIM cards, and LTE and Wi-Fi interworking.

Provided that rumors about Apple sourcing LTE modems from both Intel and Qualcomm are accurate, it remains unclear how the chipsets will be divided. The split could be based on certain iPhone models or SKUs, or perhaps Apple will elect to use Intel modems in certain regions and Qualcomm modems in others.




Qualcomm also introduced the X16, the world's first announced Gigabit-class LTE modem, in February 2016, but the chipset is unlikely to make its way into iPhones until at least late 2017. The X16 supports 4x20 MHz carrier aggregation to achieve unprecedented theoretical download speeds up to 1 Gbps and peak upload speeds up to 150 Mbps. Real-world speeds, however, are often limited by carriers.

The bottom line for end users is that the iPhone 7 and iPhone 7 Plus/Pro will likely have much faster peak LTE and Wi-Fi speeds, regardless of whether the chipsets are sourced from Intel, Qualcomm, or a combination of the two. While true speeds ultimately rely upon carriers, the upgrade should be a welcomed improvement for data-heavy users in the U.S. and around the world.


Discuss this article in our forums




Hyundai Releases Software Update to Expand CarPlay Support to Additional Vehicles
Hyundai is releasing a software update that brings CarPlay support to eight new vehicles, including the 2016 Elantra GT, 2015 and 2016 non-hybrid Sonata, 2017 Santa Fe Sport, 2017 Santa Fe, 2015 and 2016 Genesis Sedan, and the 2016 Tucson.

The vehicles gaining CarPlay support through a software update join Hyundai's previously announced CarPlay models, the 2016 Sonata, 2017 Elantra, and the 2017 IONIQ. Hyundai has not officially announced the news, but dealers were sent a notice about the update on May 19. Dealer information suggests the update is supposed to be available as of today, May 24.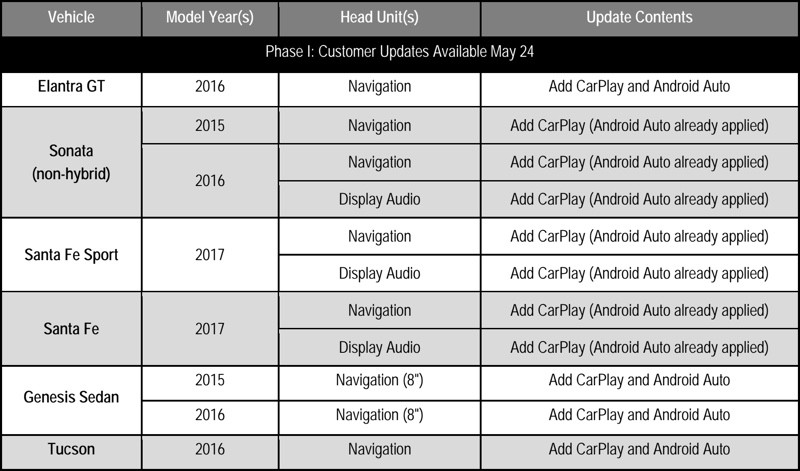 Hyundai owners with an eligible vehicle can download the CarPlay update through the Hyundai website and are encouraged to go through the installation process themselves. A Mac or PC with an SD card slot or an external SD card reader is required to download the software and transfer the update to the vehicle's in-dash system. Software download times range from 25 minutes for Display Audio to more than three hours for Navigation if a map update is required.

CarPlay took several years to roll out to new vehicles, but there are now dozens of 2016 and 2017 vehicles available with CarPlay support. Apple maintains a list of vehicles that come equipped with CarPlay on its website, which sees updates every few weeks.

Update 5/25: Several MacRumors readers have confirmed that the CarPlay software update is now available for eligible vehicles.

(Thanks, Brad!)


Discuss this article in our forums


Apple Working on Amazon Echo Competitor, Opening Siri Up to Developers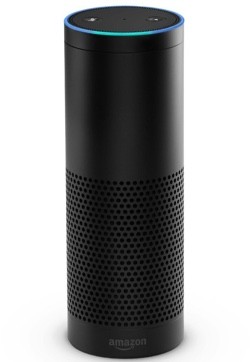 Apple is actively developing a product that would compete with the Amazon Echo and Google Home, reports The Information. Citing a source with direct knowledge of Apple's plans, the report suggests Apple is working on a Siri-based device that would include a speaker and microphone that could be used for features like listening to music, getting news headlines, and more.

In addition to developing such a device, Apple is planning to improve Siri by opening the voice assistant up to outside developers. Apple is said to be preparing to release a Siri software development kit that would allow developers to make their apps and their app content accessible through Siri voice commands. Apple plans to require developers to use the tool responsibly.

Opening Siri up to third-party developers will go a long way towards expanding the capabilities of Apple's virtual assistant. Right now, Siri only works with a handful of apps like OpenTable and Yelp, and Apple has been hesitant to develop a Siri API and improve Siri's functionality because of privacy concerns.

According to The Information, a Siri SDK could be introduced as soon as WWDC, meaning third-party Siri access would be built into iOS 10 and perhaps OS X 10.12, which is also rumored to be gaining Siri support.

Both Amazon and Google have developed robust in-home personal assistant devices built around their respective AI platforms, which Apple hopes to compete with. The products are able to perform a wide range of features, from giving weather reports and answering queries to controlling smart home devices like light bulbs and thermostats. The Amazon Echo has been well-received, and Google's Home product, just announced at Google I/O, supports similar features.

Apple has reportedly been working on an Echo competitor since before the Echo debuted last year, and it will perhaps include features like a speaker, Internet access, and the ability to control HomeKit products. It is not known when Apple will be ready to debut its home accessory or how it will fit into the company's existing product lineup.


Discuss this article in our forums




Apple Seeds First iOS 9.3.3 Beta to Public Beta Testers
Apple today released the first beta of an upcoming iOS 9.3.3 update for public beta testers, one day after seeding the first iOS 9.3.3 beta to developers. iOS 9.3.3 comes one week after the release of iOS 9.3.2, an update focusing primarily on bug fixes.

Beta testers who have signed up for Apple's beta testing program will receive the iOS 9.3.3 update over-the-air after installing the proper certificate on their iOS device.

Those who want to be a part of Apple's beta testing program can sign up to participate through the beta testing website, which gives users access to both iOS and OS X betas.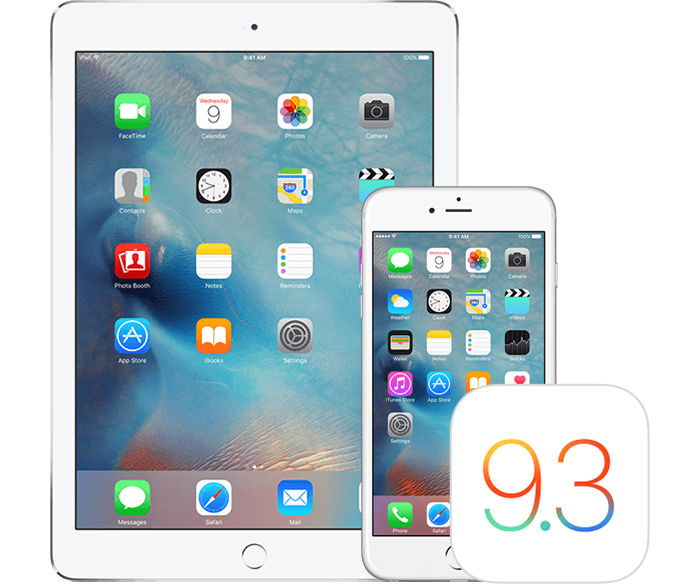 As another minor 9.x.x update, iOS 9.3.3 appears to include mainly under-the-hood bug fixes and performance improvements to address issues that have been discovered since the release of iOS 9.3.2. iOS 9.3.3 is not yet available for the 9.7-inch iPad Pro due to an iOS 9.3.2 issue that has caused some 9.7-inch iPad Pro devices to be bricked.

No outward-facing changes or immediately apparent bug fixes were discovered in the first developer beta of iOS 9.3.3.


Discuss this article in our forums




Apple Rehires Security and Encryption Expert Jon Callas Following FBI Dispute
Following its very public encryption battle with the FBI, Apple has rehired software engineer and and security expert Jon Callas, reports Reuters. Callas, who has previously worked at Apple, is known for co-founding encrypted communications services Silent Circle, Blackphone, and PGP Corporation.

Apple's decision to rehire Callas comes amid rumors the company is working on improving the security of its iOS devices. Apple has said it will continually improve security to keep ahead of hackers, and its dispute with the FBI is said to have spurred the company begin work on implementing security measures "even it can't hack."




Earlier this year, Apple was ordered to assist the FBI in the unlocking of the iPhone 5c used by San Bernardino shooter Syed Farook, an order it fought because the FBI was asking for new software that would bypass iPhone passcode security measures. Apple insisted the software was "too dangerous to create," setting dangerous precedents that could lead to a weakening of overall device encryption. The FBI eventually dropped the case after finding an alternate method to breach the iPhone, but the fight over encryption is far from over.

According to Reuters, Callas supports Apple's position and is opposed to companies being compelled to break their own encryption by the government, but he believes law enforcement officials should be able to take advantage of software vulnerabilities, the method the FBI ultimately used to get into Farook's iPhone 5c.
Callas has said he is against companies being compelled by law enforcement to break into their own encrypted products. But he has also said he supports a compromise proposal under which law enforcement officials with a court order can take advantage of undisclosed software vulnerabilities to hack into tech systems, as long as they disclose the vulnerabilities afterwards so they can be patched.
An Apple spokesperson confirmed the hiring, but did not offer details on what Callas is working on. Callas was formerly employed at Apple in the 1990s and from 2009 to 2011, working on cryptographic security products for OS X and iOS.

Prior to its dispute with the FBI, Apple also acquired security company LegbaCore to improve the security of its software.


Discuss this article in our forums




Apple CEO Tim Cook: Health Industry is 'Ripe for Simplicity and a New View'
Apple CEO Tim Cook spoke this morning at Startup Fest Europe, a festival geared towards helping startups grow, where he gave some sage business advice and shared some insight into Apple's future plans in the television and healthcare industries.

Some of Cook's most interesting comments were on healthcare, which has been a focus for Apple in recent years with ResearchKit, HealthKit, and the Apple Watch. According to Cook, healthcare could be significantly improved through the use of apps and it's one area where the App Store has potential for growth.




Cook went on to say that health is something that interests Apple because it's an area where hardware, software, and services can come together into "something that's magical." Apple said health is a "huge problem in the world" that's ripe for a revamp.
The things that interest us the most are things where we can bring our ability to integrate hardware, software, and services into something that's magical and enriches people in some way. If you look at some of the things we're doing that do not drive revenue but they have massive interest in them from our teams - health is very much one of those. [...]

The net of that is we believe that health is something that is a huge problem in the world, a huge issue, and we think it is ripe for simplicity and sort of a new view and we'd like to contribute to that. So that's an area where we're very focused.
He also made some predictions on the Apple Watch, once again stating that people will one day look back at the watch and wonder how they lived without it. The "holy grail" of the watch, he says, is being able to monitor more and more of what's going on in the body, something that's not possible today, but will be possible in the future. He likened the future of healthcare and monitoring devices to the systems available in cars.
For those of you that own a car. You get in your car, you crank it up, you drive for a while. If it gets a little too hot a light comes on and says you know pull over or check out. If you need an oil change, it comes on and says check the oil. It has all of these things in it that alert you that you need to do something. What is the equivalent for the body?

Well, it's our minds, but our minds unfortunately convince all of us all too often not to seek help. And many times, we don't even know. There's no symptom. So if you could have a device that knew so much about you, it would be pretty incredible and would extend life and extend quality. I'm not saying one device will do all of that, but when you solve such a big problem it takes several contributions. That's the way I feel here.
Other tidbits of information from the interview included Apple's stance on becoming a carrier, to which Tim Cook said the company's expertise "doesn't extend to the network," and Apple's interest in the entertainment industry and its desire to be a catalyst for change.
We also believe in the entertainment realm that apps are the future of TV and so we've launched our new Apple TV product, but it's clear to us as we pull that string that there's a lot left to do, and we'd like to be a catalyst in changing the world of entertainment and so we're continuing to work on that.
When it comes to business advice, Cook ended the interview by saying companies shouldn't be worried about cannibalizing their products and shouldn't compromise. "Don't get full of yourself. Don't smoke your own exhaust. Don't worry about cannibalizing yourself," he said. "I think being hungry -- not being driven by money, but being driven by some higher purpose and building great products -- is really key. Never do something strictly for money. Do it for love, do it for passion."


Discuss this article in our forums




Pebble 2, Time 2, and Pebble Core Launch on Kickstarter
Pebble today launched a Kickstarter campaign for two new fitness-focused smartwatches, and an all-new cellular-connected wearable.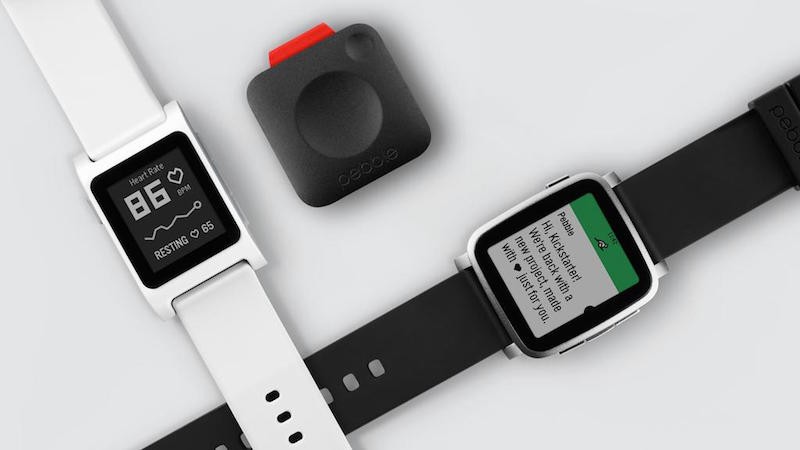 Pebble 2, the first major upgrade to the original Pebble smartwatch, features new built-in sleep, step, and heart rate tracking functionality alongside existing phone, text, and information notification capabilities.

The iOS- and Android-compatible smartwatch retains an always-on high contrast black and white display that is readable both indoors and outdoors. The watch also features an anti-scratch lens coating, built-in microphone, up to weeklong battery life, and water resistance up to 30 meters.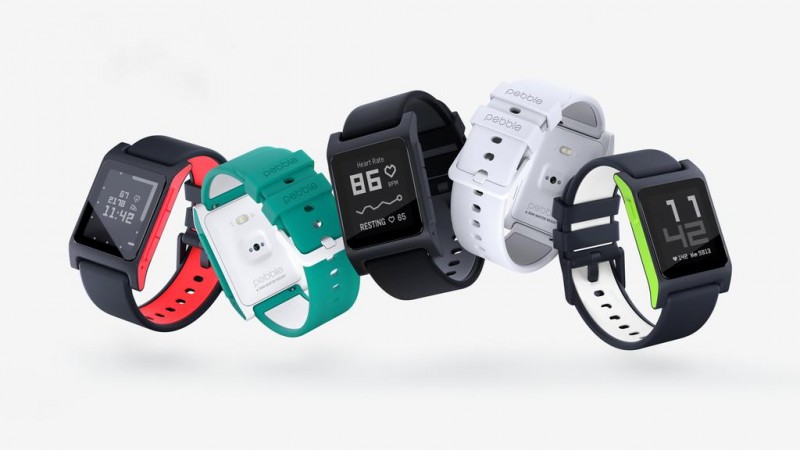 Pebble 2 is compatible with over 13,000 existing apps and watchfaces, and runs an updated version of its Timeline operating system that enables customizable one-click actions that, for example, make it easier to send a text message, call an Uber, or check your calendar right from your wrist.

Time 2 is Pebble's premium smartwatch featuring a stainless steel design, built-in heart rate monitor and microphone, and color e-paper display that is more than 50 percent larger than its predecessor and has up to 80 percent more pixels to see twice the text. The battery lasts up to 10 days on a single charge.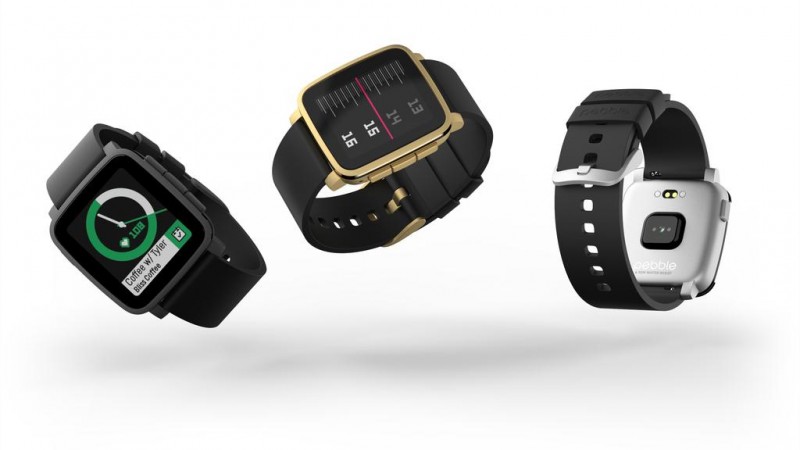 Time 2 adopts many other Pebble 2 features and is compatible with iOS and Android.

Pebble Core is an all-new Android-based lightweight, cellular-connected clip that allows runners to leave their smartphones behind, yet still conveniently stream music from Spotify, track their pace, distance, and location with GPS, record voice notes, and even send an emergency SOS if needed.

Pebble Core supports both Wi-Fi and 3G cellular networks using a micro-SIM card, while both Bluetooth and wired headphones can be connected. The wearable provides up to 5 days of battery life based on 45 minute workouts and can be charged using the included USB cable or an add-on wireless charging pad.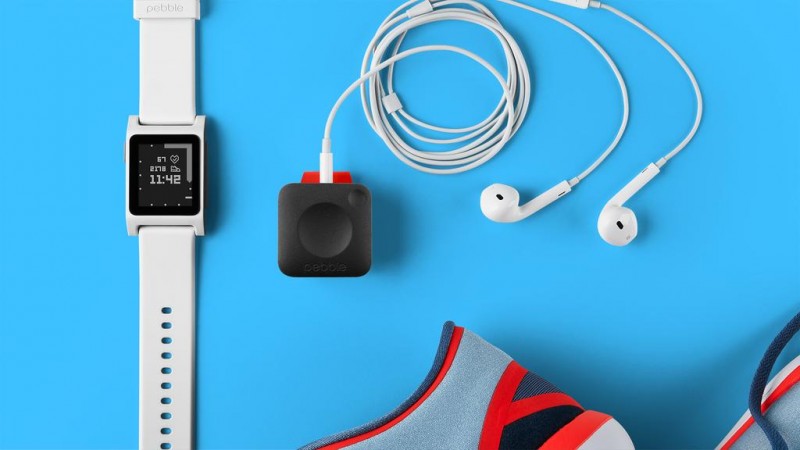 Pebble 2 starts at $99 on Kickstarter in flame, aqua, black, white, and lime and begins shipping in September 2016, while Time 2 starts at $169 in black, gold, and silver and is slated to ship in November 2016. Pebble Core starts at $69 in black-red and begins shipping in January 2017.

Pebble has already well exceeded its $1 million fundraising goal, with limited early bird and regular pledge tiers still available on Kickstarter. The Pebble 2, Time 2, and Core will each cost $30 extra at full retail price once the crowdfunding campaign is completed at the end of June.

Pebble also introduced Pebble Core for Hackers and new Pebble Health tools and features.

Pebble's existing smartwatch lineup includes the Pebble Classic, Pebble Steel, Pebble Time, Pebble Time Steel, and Pebble Time Round.


Discuss this article in our forums




2016 MacBook Pro May Include OLED Display Touch Bar and Touch ID
Apple plans to introduce a revamped high-end MacBook Pro this year that'll include a thinner and lighter form factor, Touch ID and a new OLED display touch bar above the keyboard, according to a new report from KGI Securities analyst Ming-Chi Kuo. The new MacBook Pro would come in 13- and 15-inch variations and arrive in the fourth quarter of 2016.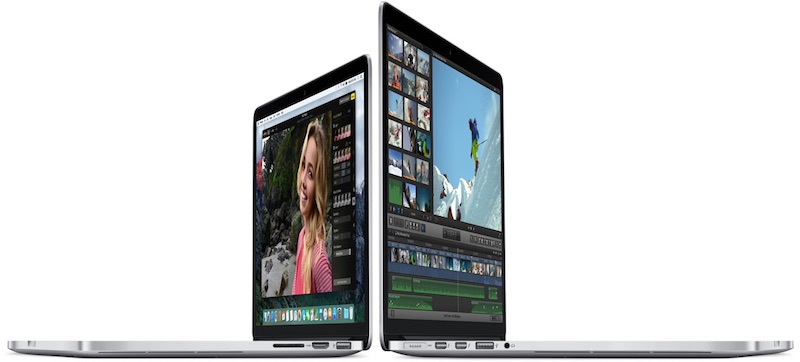 While long overlooked, the MacBook line is the brightest spot for Apple's 2016 rollouts. This is particularly true of the two new MacBook Pro models, to be introduced in 4Q16, as they will have a thinner and lighter form factor, Touch ID, use OLED display touch bar (to replace physical function keys, located above the keyboard) and adopt USB- C / Thunderbolt 3.
Kuo calls the new MacBook Pro updates the "most significant upgrade ever undertaken by Apple." The new "thin and light" design will be helped by new metal injection mold-made hinges and the butterfly-mechanism keyboards that debuted in the 12-inch MacBook. There has been speculation Apple would introduce Touch ID to MacBooks and, in the meantime, Apple engineers are working on a way users could unlock their Macs with Touch ID on iPhone.

The 12-inch MacBook will also be joined by a 13-inch MacBook, according to Kuo. The analyst believes that Apple will move forward with all three MacBook lines this year, with the MacBook Pro occupying the high-end slot, the MacBook will replace the Air as the medium-level model and the MacBook Air will serve as an entry-level model with comparatively low prices.

In April, it was reported that the new MacBook Pros would see slimmer designs and new hinges. Additionally, speculation indicated the new MacBook Pros could adopt Thunderbolt 3 with USB-C. Today's report confirms both rumors. Apple's refreshed MacBook Pros are also expected to sport faster Skylake processors, with the top-of-the-line MacBook Pros also sporting AMD's new 400-series Polaris graphics chips.


Discuss this article in our forums




OLED Supplier Sees Fourfold Leap in Orders as Apple Gears Up for 2017 iPhone
As Apple gears up to introduce OLED displays in the 2017 iPhone, the impact is already being felt in the company's supply chain. During a recent earnings call, Applied Materials, a company that creates equipment for making displays, reported a fourfold increase in orders.

According to Bloomberg, the growing demand for new display manufacturing equipment from Applied Materials serves as evidence that display makers are retooling their processes to produce OLED displays for Apple's line of iPhones in 2017.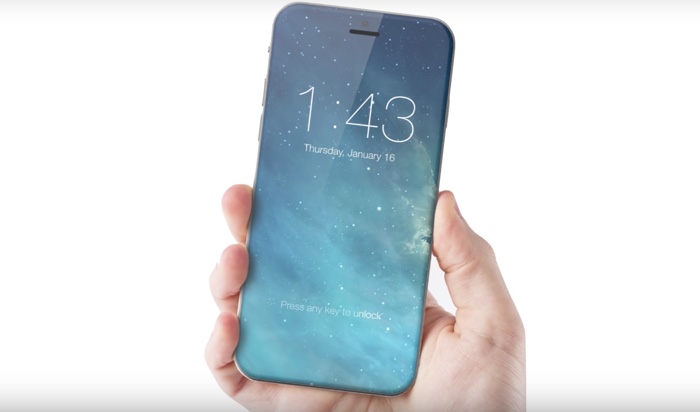 Edge-to-edge iPhone concept image via ConceptsiPhone


Applied Materials executives did not mention Apple by name during the earnings call, but CEO Gary Dickerson dropped some hints in a statement given to Bloomberg, pointing towards long term, sustainable growth and naming the "leader" of mobile products.
"It's not a peak or a one-time event," said Applied Materials Chief Executive Officer Gary Dickerson. "This is going to be sustainable growth. We all know who is the leader in terms of mobile products."
Applied Materials says it takes as long as three quarters to build, deliver, and install its machines, so a ramp up in purchases now means display suppliers are preparing to make some major changes in the coming months.

There are a wealth of rumors suggesting Apple will debut OLED displays in the 2017 iPhone. Apple has already inked a deal with Samsung to secure 5.8-inch OLED displays for future iPhones, and the company may also be preparing to purchase displays from suppliers like AU Optronics, LG Display, and Sharp. Apple is the largest customer for Sharp, LG Display, and Samsung, and all three companies have ramped up display spending in recent months, according to Bloomberg.

An OLED display would eliminate the need for the backlighting that's used in traditional LCDs, allowing Apple to cut down on the thickness and weight of the display used in the iPhone 7. OLED displays also offer better contrast ratio, truer colors, improved viewing angles, better power efficiency to maximize battery life, and a faster response time than an LCD for faster refresh rates.

While the 2017 iPhone is more than a year away, there have already been dozens of rumors about the device due to the significant changes Apple is planning to introduce. Some of the features rumored for the 2017 iPhone (perhaps called the "iPhone 8") include wireless charging, an edge-to-edge bezel-free display with an integrated Touch ID fingerprint sensor, a glass body, and more advanced biometric features.


Discuss this article in our forums




Possible iPhone 7 and 7 Plus Molds Confirm Camera Layouts, Lack Smart Connector
With the launch of the iPhone 7 and iPhone 7 Plus creeping closer, rumors about the two devices have been leaking out at a rapid pace, offering a lot of conflicting information that makes it difficult to narrow down the features that might be included.

Images of a set of molds and schematics said to be for the iPhone 7 and iPhone 7 Plus have surfaced on Chinese site Baidu and were shared by HDBlog, but as with all the alleged iPhone 7 renderings, schematics, and dummies floating around, the authenticity of the parts in the images cannot be confirmed.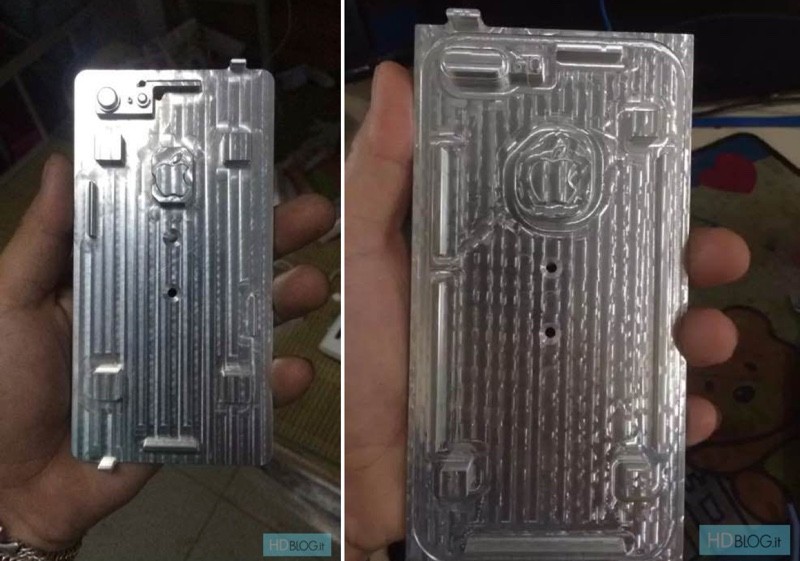 iPhone 7 mold on left, iPhone 7 Plus mold on right


According to the source on Baidu, the molds in the images are plates used during the finishing process of creating the aluminum casing for the devices. There are plates for both the iPhone 7 and the iPhone 7 Plus, confirming multiple rumors of a dual-lens camera for the larger-screened device and a single camera for the smaller device.

In line with past rumors, the iPhone 7 plate appears to depict a larger camera, perhaps to accommodate an improved sensor to boost image quality in the 4.7-inch iPhone. The 4.7-inch iPhone will not include dual cameras, but we expect Apple will introduce some significant single camera advancements to make up for the lack of dual cameras.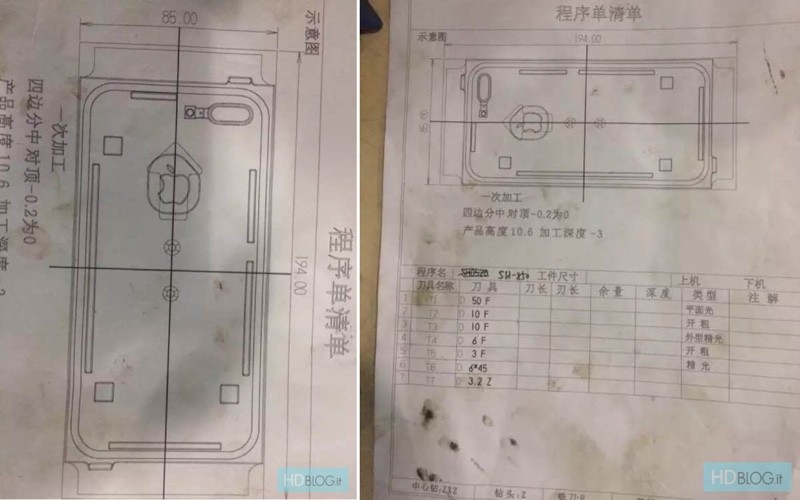 Schematics depicting design of iPhone 7 Plus mold


Not pictured on either plate is a Smart Connector, a feature the iPhone 7 has been rumored to be adopting from the iPad Pro. Early on in the rumor cycle, a device said to be the iPhone 7 Plus depicted a Smart Connector, and it was featured in design drawings and blueprints, but Japanese site Mac Otakara has said Apple eliminated the feature.

It's possible the Smart Connector is simply not included on the plates and that the holes are added at a later point in the manufacturing process. If a Smart Connector is indeed a feature coming in the iPhone 7, rumors indicate it will be limited to the larger iPhone 7 Plus.

Not visible on either plate is the speaker arrangement. Apple is said to be eliminating the headphone jack on the iPhone 7 and iPhone 7 Plus, with some rumors suggesting additional speakers could be added in its place. Some rumors suggested dual speakers were a possibility and a sketchy device image that surfaced over the weekend depicted a four speaker arrangement, but other rumors and evidence point towards the continued use of a single speaker.

Apple will likely introduce the iPhone 7 and the iPhone 7 Plus in September of 2016, which means there are several more months ahead in which the rumors we're hearing about the two devices will solidify so we can get a clearer picture of what to expect.


Discuss this article in our forums




Apple Seeds First OS X 10.11.6 El Capitan Beta to Developers
Apple today seeded the first beta of an upcoming OS X 10.11.6 El Capitan update to developers for testing purposes, one week after releasing OS X 10.11.5, the fifth update to the OS X 10.11 operating system.

The OS X 10.11.6 update, build 15G7a, can be downloaded through the Apple Developer Center or through the Software Update mechanism in the Mac App Store.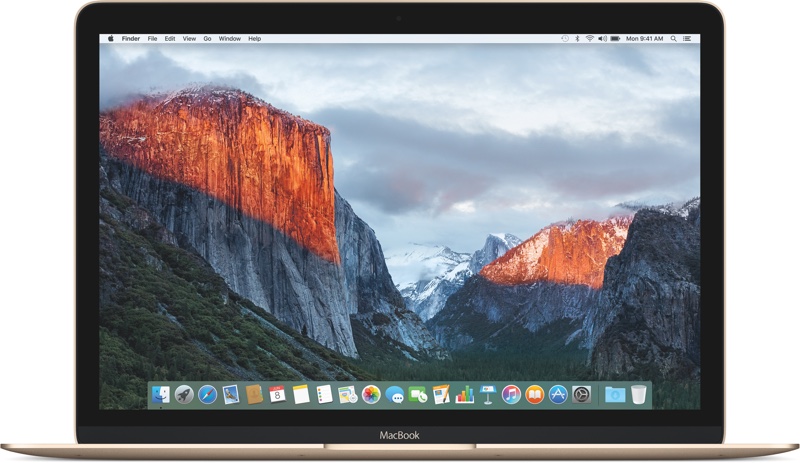 We don't know what improvements the sixth update to OS X El Capitan might bring, but like prior updates, it's likely to focus mainly on performance improvements and bug fixes to address issues that have popped up since the release of OS X 10.11.5. According to Apple's release notes for the update, OS X 10.11.6 improves the stability, compatibility, and security of Macs.

OS X 10.11.5, the previous update, was also minor in scale and offered only bug fixes with no obvious outward-facing changes.


Discuss this article in our forums




Apple Seeds First Beta of iOS 9.3.3 to Developers
Apple today seeded the first beta of an upcoming iOS 9.3.3 update to developers for testing purposes, one week after the public release of iOS 9.3.2, a minor bug fix update.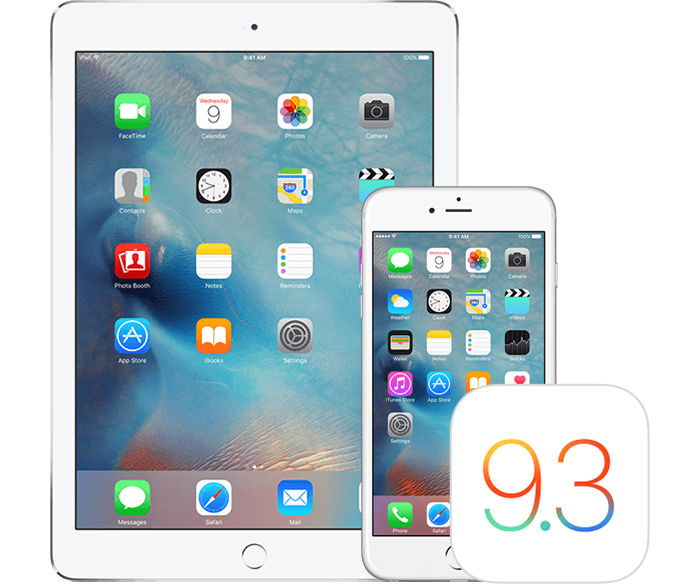 The first iOS 9.3.3 beta, build 13G12, can be downloaded immediately from the Apple Developer Center.

We don't yet know what changes iOS 9.3.3 will bring to iOS 9, but as a minor 9.x.x update, it's unlikely to introduce any major tweaks. There is no iOS 9.3.3 update available for the 9.7-inch iPad Pro, suggesting the new beta does not fix an issue that bricked some 9.7-inch iPad Pro devices. Apple has also pulled the iOS 9.3.2 update for the 9.7-inch iPad Pro and has not re-released it.

The previous update, iOS 9.3.2, introduced support for using Night Shift and Low Power mode simultaneously and fixed a Bluetooth bug that caused iPhone SE devices to experience poor audio when connected to a Bluetooth device.

We will update this post with any changes that are found in the new beta.


Discuss this article in our forums




Conflicting Supplier Report Now Says iPhone 7 Orders Higher Than Expected
Directly contradicting a previous claim of projected weak demand for the iPhone 7, Apple has reportedly asked its Asian suppliers to prepare for the highest iPhone production target in "about two years", according to Barron's Asia.

Citing a story in the Taiwanese Economic Daily Times this morning, the financial news publication said Apple has requested between 72-78 million units of the new iPhone, which is much higher than the 65 million handsets that Wall Street analysts previously predicted.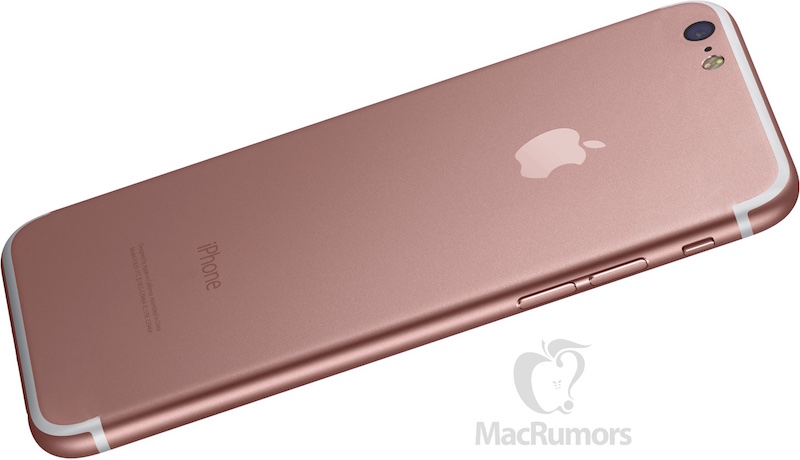 Supply chain sources claim that Foxconn will remain the key manufacturer for Apple's next-gen handset, while competing contractor Pegatron will also be involved in the assembly process. Additionally, it is claimed that both companies are expected to get more market share this year, as they participate in dual camera and glass casing components production in addition to being assemblers.

The glass reference contradicts recent reports by iPhone casing supplier Catcher Technology and KGI Securities analyst Ming-Chi Kuo, both of which claim that Apple is planning to use glass for the casing of the 2017 iPhone, in order to differentiate it from aluminum-bodied smartphones on the market.

Earlier this month it was reported that Apple would rely on multiple manufacturing partners to assemble the iPhone 7 and iPhone 7 Plus to aim for a smooth launch in September, with Foxconn, Pegatron, and Wistron at the center of the assembly process.

Rumors suggest the iPhone 7 could retain a 6s-like design with a faster TSMC-built A10 chip, slightly larger battery, waterproofing and dustproofing, repositioned antenna bands, no headphone jack, faster Intel LTE chips, and more. Meanwhile, the larger iPhone 7 Plus (or Pro) could have a Smart Connector, dual-lens camera, and 3GB of RAM.

Other rumors surrounding the next-generation smartphones have included a flush camera, touch-sensitive home button, stereo speakers, and wireless charging, but it remains possible that Apple dropped some of those features or chose to include them on the OLED-based iPhone with glass casing rumored to launch in 2017.


Discuss this article in our forums




Apple Offers to Replace iPads With MacBooks in Maine State Classrooms
Apple and the Maine Department of Education have offered to swap school iPads for MacBooks at no additional cost, after it emerged that students and teachers overwhelmingly favor the use of laptops in class.

According to a report in the Lewiston-Auburn Sun Journal, schools in Auburn and other districts in Maine are set to benefit from the "Refresh" swap, following surveys of students and teachers across grades 7 through 12, which revealed that 88.5 percent of teachers and 74 percent of students preferred laptops over iPads.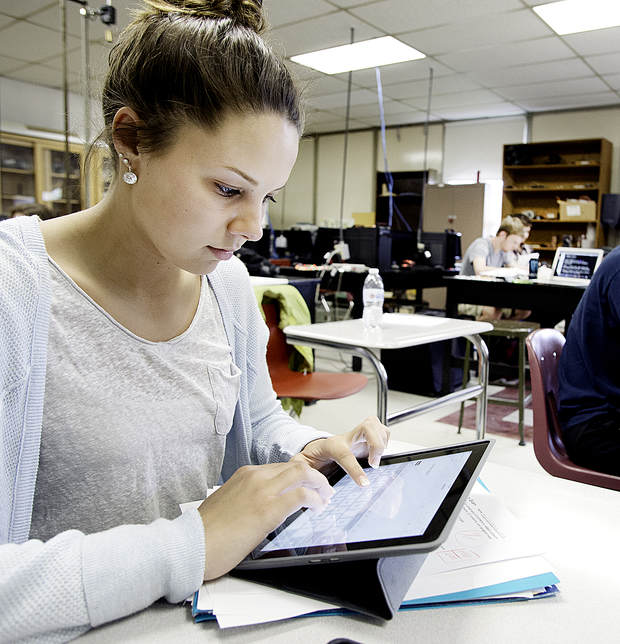 An Edward Little High School senior works on her iPad during class (Image: Sun Journal)


iPads were perceived to have poor educational value in the classroom and were often used to play games in class, while laptops allowed students better opportunities for school work. The preference gap widened even more when it came to older students, who saw laptops as better devices for coding and programming tasks.

"The results are pretty darn clear," said Auburn School Department Technology Director Peter Robinson, who conducted the survey. "The findings made the decision for us." Robinson said that three years ago, after seeing success with iPads in primary grades, he thought iPads were absolutely the right choice, but now he realized iPads have shortcomings for older students.

One teacher wrote in the survey that iPads "provide no educational function in the classroom. Students use them as toys. Word processing is near to impossible. I applaud this change."

"The iPads are largely students' gaming devices," another teacher wrote, while one called their introduction into the classroom "a disaster".

As part of the state's "Refresh" swap offer, Auburn's iPads are being returned and 1,718 laptops will be delivered in the fall to Edward Little High School and Auburn Middle School.

The state "underestimated how different an iPad is from a laptop," said Maine Learning and Technology Initiative Director Mike Muir. "Student use of iPads could have been better if the Maine Department of Education encouraged more teacher training."

The offer applies to 7th and 8th-graders' computers, which are paid for by the state, and computers for high school students that some schools pay for as part of the Learning and Technology Initiative. The initiative allows up to $254 per student for a device and teacher training to help students get the most out of technology.

The cost of the new Apple laptop will be $217 per year per student for 2016-17, and $248 per year after that. In Farmington, Mt. Blue High School's technology manager Darcy Dunphy said the state's offer is "too good to refuse", because students would be getting new laptops while saving about $140,000 over four years.

"Three years ago the Apple laptop was $273 per student a year," which meant that to stay with the Apple laptop, schools would have had to pay more, Muir said. "People chose iPads. They were within what the state would fund."

Apple has been working on overhauling its iPad in Education program since 2015. With iOS 9.3, Apple introduced a number of new features that are specifically geared towards the education market. Outlined on a new Education Preview site, education-oriented features in the iOS 9 beta include shared iPads for students, a new classroom app, an Apple School Manager feature, and an improved Managed Apple IDs function.



Discuss this article in our forums




Alleged iPhone 7 Prototype Case Leak Shows Four Separate Speakers
In a curious twist on recent rumors about the upcoming iPhone 7, French language blog Nowhereelse.fr today posted a series of images purporting to show a prototype rear case for the next-gen iPhone featuring four separate speakers.

According to previous rumors, Apple could drop the headphone jack in the iPhone 7 and replace it with a second speaker that would potentially allow for the use of an additional audio amp provided by Cirrus Logic, which would also supply the noise-cancellation smart codec in an also-rumored Lightning-equipped headphone accessory.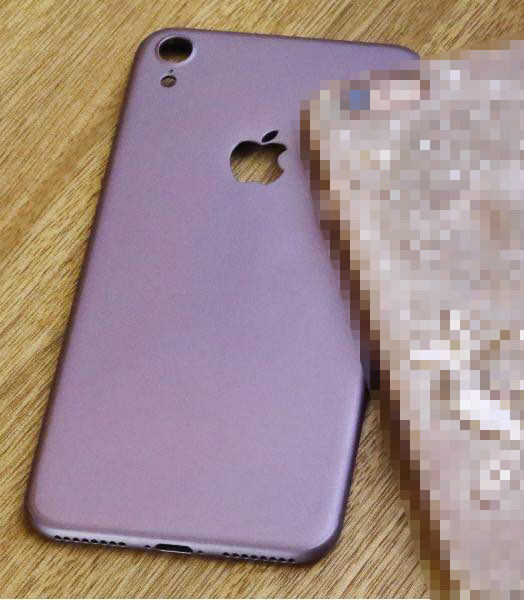 Other more recent rumors based on alleged leaked iPhone 7 blueprints have cast doubt on that claim, showing no second speaker in place of the missing headphone jack and suggesting Apple's evolving iPhone design will continue to have a single speaker setup.

Today's post by serial leaker Steven Hemmerstoffer has therefore thrown a curveball into the rumor mill, with some images apparently taken from a promotional video made by an Italian casemaker, which allegedly received a prototype iPhone 7 case in anticipation of the coming refresh in September.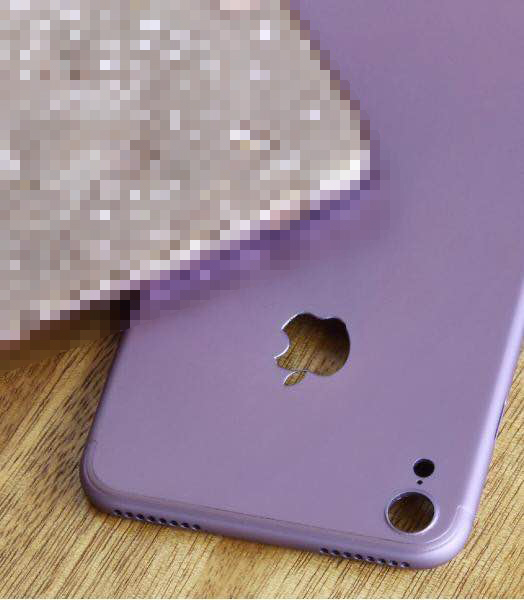 While the wider lens and lack of horizontal antenna lines are consistent with previous leaks, the appearance of four separate speaker grilles - two at the top and two along the bottom - is a new, albeit sketchy contender.

As Hemmerstoffer himself notes, it doesn't seem viable for a speaker to sit so close to the camera module, unless the reorientation of the camera and LED flash holes from a horizontal alignment across the rear of the handset, to a vertical arrangement running down it, somehow allows for the possibility.

In addition, it's unclear what benefit four speakers would have in such a small profile over one or even two of them. Still, the alleged leak remains an unexpected and therefore interesting development in the continuing iPhone 7 rumor story.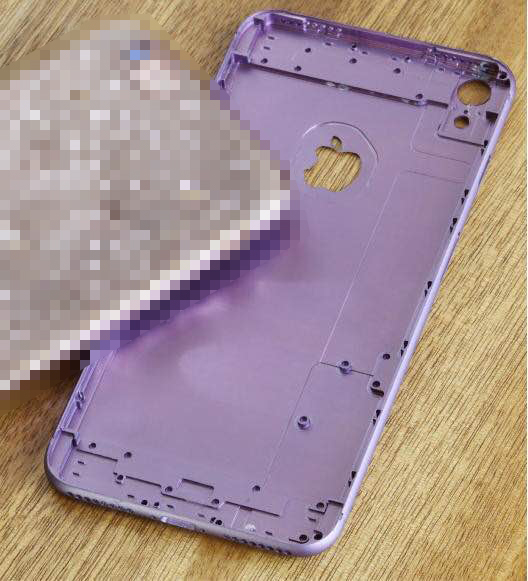 Other, more consistent industry mutterings and leaks suggest Apple's new iPhones will look similar to the iPhone 6 and iPhone 6s series, featuring only minor tweaks to the design such as the horizontal antenna band removal, flush camera, and a thinner Lightning port, while the larger 5.5-inch iPhone 7 Plus model is thought to get exclusivity to a dual-lens camera system and Smart Connector.


Discuss this article in our forums


Apple Turns to LG as Sony Falls Behind on Dual-Lens Camera Production for iPhone 7 Plus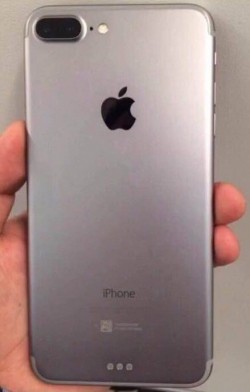 Chris Chang of Nomura Securities has issued a note to investors claiming that Sony may be running behind schedule in terms of supplying Apple with dual-lens camera modules for the next-generation 5.5-inch iPhone, which rumors suggest may be called the iPhone 7 Plus or iPhone Pro.
We think Sony may not be able to deliver its full share of dual cameras to Apple due to: (1) lower-than-expected yield, and (2) damage to its production facility from the April earthquake in Kumamoto.
Chang believes that Apple will instead turn to LG as its primary supplier of dual-lens camera modules for the larger-sized iPhone expected to launch in September.

Both investment bank Nomura Securities and research firm Citi Research believe all 5.5-inch iPhones will be equipped with dual-lens camera modules, rather than just one model, echoing comments made by KGI Securities analyst Ming-Chi Kuo earlier this month.

Kuo previously said that Apple had two 5.5-inch versions of the iPhone 7 Plus in development, including one with a single iSight rear-facing camera and another boasting a dual-lens camera module, but he has since recanted. Meanwhile, the 4.7-inch iPhone 7 is widely expected to retain a single-lens camera.

Nomura Securities also believes that Apple will include optical image stabilization (OIS) on both the 4.7-inch and 5.5-inch iPhone, whereas the feature has been exclusive to the larger iPhone 6 Plus and iPhone 6s Plus over the past two generations.

Leaked images, components, and renders potentially offer a first look at Apple's dual-lens camera system, but rumors have been conflicting about the exact design.

The switch to dual-lens camera modules has been linked to Apple's acquisition of LinX Technology, which could lead to "DSLR-quality" photos on iPhones. LinX's multi-aperture cameras are also smaller sized than single-aperture cameras, meaning the iPhone 7 Plus could have a slightly less protruding camera lens.

LinX camera modules offer a number of other benefits, including 3D depth mapping, better color accuracy and uniformity, ultra HDR, low noise levels, higher resolution, low costs, zero shutter lag, and a compact design that allows for edge-to-edge displays. A recent video demo provides a good overview of dual-camera technology.

Apple recently patented a dual-camera system consisting of one standard wide-angle lens, similar to what is found in the latest iPhones, and a second telephoto lens capable of capturing zoomed-in video and photos. In a recent video, we visualized what the interface could look like on future iOS devices.




Dual-camera smartphones like the Huawei P9 and P9 Plus are expected to inspire "killer apps" from smartphone manufacturers and third-party developers.


Discuss this article in our forums




Apple Pulls iOS 9.3.2 Update for 9.7-Inch iPad Pro After Bricking Complaints
Amid a growing number of complaints over iOS 9.3.2 bricking some 9.7-inch iPad Pro models, Apple yesterday pulled the iOS 9.3.2 update. 9.7-inch iPad Pro users who have not installed iOS 9.3.2 no longer see the update, with iOS 9.3.1 now listed as the most current version of iOS 9 available for download.

Shortly after iOS 9.3.2 was released, MacRumors began receiving reports that the update was causing an "Error 56" message on some 9.7-inch iPad Pro devices. Not all iPad Pro users were affected, but those who were saw their devices rendered unusable. The error message instructed users to plug their devices into iTunes to restore, but restoring did not fix the problem, leaving the iPad Pros bricked.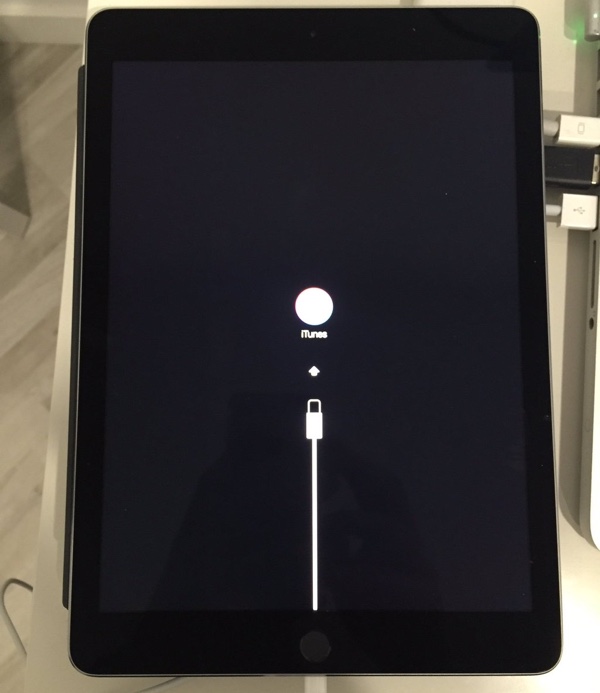 An iPad Pro bricked after installing iOS 9.3.2. Image via Twitter.


Since then, MacRumors has heard several reports suggesting Apple is replacing iPad Pros bricked by the update, with no other simpler fix readily available. Users who are affected should contact Apple Support for assistance.

Apple has said it is looking into the issue, but did not offer details on what was causing the problem. The iOS 9.3.2 update will remain unavailable on the iPad Pro until a fix is found.

Update: Apple told iMore it is working on a fix and plans to issue an update soon.
We're working on a fix for an issue impacting a small number of iPad units that are receiving an error when trying to update the software. We'll issue an update as quickly as possible.



Discuss this article in our forums




Apple's First Retail Store in Brooklyn Confirmed by Job Listings
Apple has posted a series of job listings today and earlier in May for retail positions in Brooklyn, confirming that the company plans to open its first store in New York City's most populous borough in the near future.

Apple's jobs website lists typical retail store positions, including Creatives, Experts, Geniuses, Specialists, Business Leaders, and management, while recent LinkedIn postings seek a Retail Manager and Senior Manager specifically in Brooklyn.




Brooklyn's population is estimated to be over 2.6 million, which as a city would be the fourth largest in the U.S. behind the rest of New York, Los Angeles, and Chicago, yet there remains no official Apple Store in the borough.

Rumors point towards Apple opening a retail store in the Williamsburg neighborhood of Brooklyn in the second half of 2016. Apple reportedly signed a long-term lease for a 20,000-square-foot space at 247 Bedford Avenue, at the corner of North 3rd Street, and construction has been ongoing since 2015.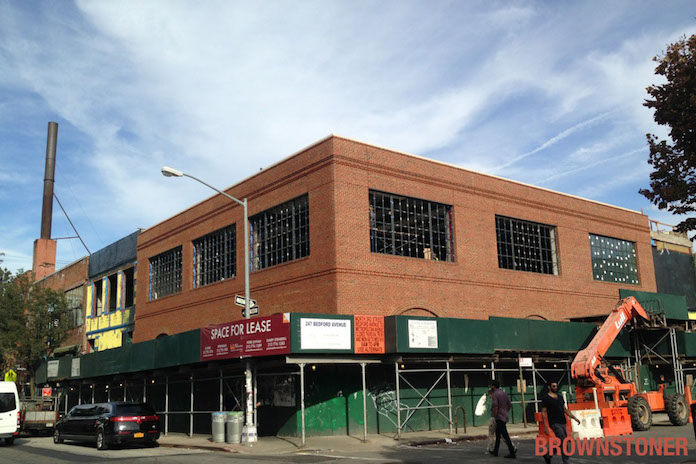 247 Bedford Avenue in Williamsburg, Brooklyn undergoing renovations


Apple has opened six retail stores in the neighboring borough of Manhattan, including Fifth Avenue, Grand Central, SoHo, Upper East Side, Upper West Side, and West 14th Street locations, alongside one store in both Queens and Staten Island.

Apple is also expected to open a retail store inside the Westfield shopping complex at the World Trade Center in Lower Manhattan later this year.

Today marks the 15th anniversary of the grand openings of Apple's first two retail stores in Tysons Corner, Virginia and Glendale, California, and the company marked the occasion by inviting media for a preview of its new flagship Union Square location opening in downtown San Francisco on Saturday.

Apple retail chief Angela Ahrendts outlined all of the new features of that store, some of which will be adopted at other locations worldwide.


Keep track of Apple's retail store developments by reading our Apple Stores roundup.


Discuss this article in our forums