Mac Rumors powered by MacRumors


Apple to Eliminate Several Business and Event-Related Retail Positions
Apple is planning another shakeup within its retail stores, according to a source who shared the company's plans with MacRumors. At the end of April, Apple plans to eliminate certain retail positions, including Business Manager, Business Events Lead, Events Coordinator, and Events Lead.

Apple Store Leaders began informing affected employees about the change earlier this week, and many were caught off guard by the sudden sunsetting of specialized positions that have long existed at retail stores.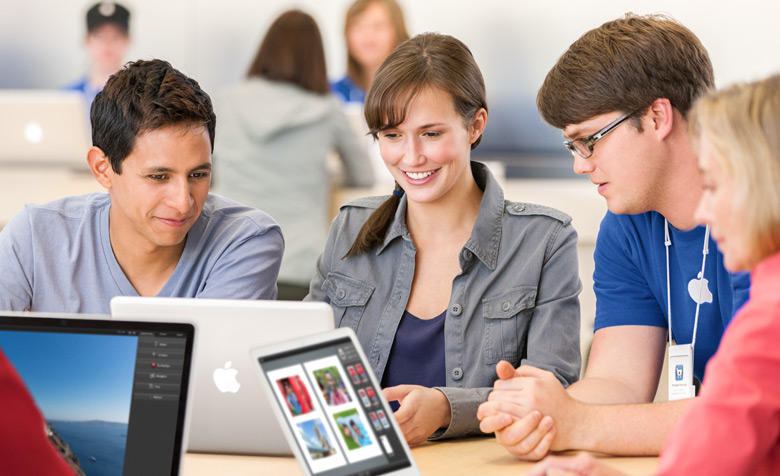 Our source says that the elimination of the Business Manager position is something of a shock because Business Managers lead the Business Team and are responsible for bringing in up to 20 percent of overall store sales.

"These managers have established relationships with various small and medium businesses in their markets," said the source. "Their position is highly specialized and often times not easily understood by retail leadership who do not have experience in B2B sales." Existing managers, senior managers, store leaders, and market leaders are currently unfamiliar with the "complex sales cycles involved with B2B engagements," so Apple's retail change could have a significant impact on business sales.

Employees who currently hold positions that are being eliminated have been told they can take a lower level (also lower paying in many cases) position or take two months of severance pay. "This comes as a rude awakening to employees who have always felt Apple has had their best interest," said the source.

Managers and affected employees have been notified about the imminent change, with a broader announcement planned for an all-hands meeting that will take place on Sunday, April 23. Apple may share more information on the reasoning behind the elimination of the positions and its future retail plans at that time. On its "Jobs at Apple" page, Apple has already removed "Business Manager," as an option, a change that was made recently.

The sunsetting of these specialized retail positions comes following some major retail changes that were introduced in mid-2016. Three new retail positions were added, including Pro, Creative Pro, and Technical Expert, and several other positions were renamed.


Discuss this article in our forums




New 9.7-Inch iPad Now Available for Personal Pickup at Apple Stores
The new 9.7-inch iPad is now available for purchase at select Apple Retail Stores in the United States, Canada, Australia, and Japan, according to the company's in-store pickup tool enabled today. A handful of stores may have had limited stock already, but supplies now appear ample for Apple to accept reservations.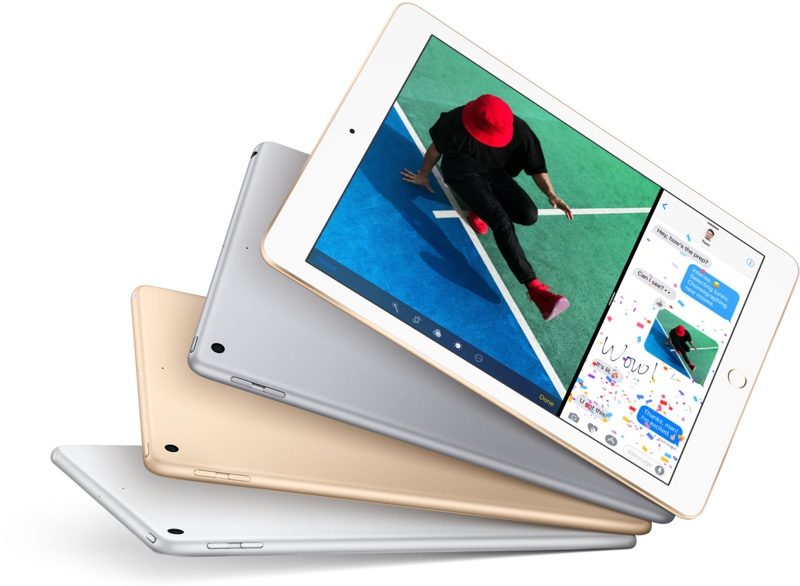 Apple has yet to activate Personal Pickup in other countries where it operates Apple Retail Stores, including Belgium, Brazil, China, France, Germany, Hong Kong, Italy, Macao, Mexico, the Netherlands, Spain, Sweden, Switzerland, Turkey, the United Arab Emirates, and the United Kingdom.

Nevertheless, in-store stock may be available as early as today in some of those countries as well. Apple said the new 9.7-inch iPad would be available to purchase at select Apple Retail Stores, authorized resellers, and carrier stores by the end of this week in more than 20 countries. Call ahead to check.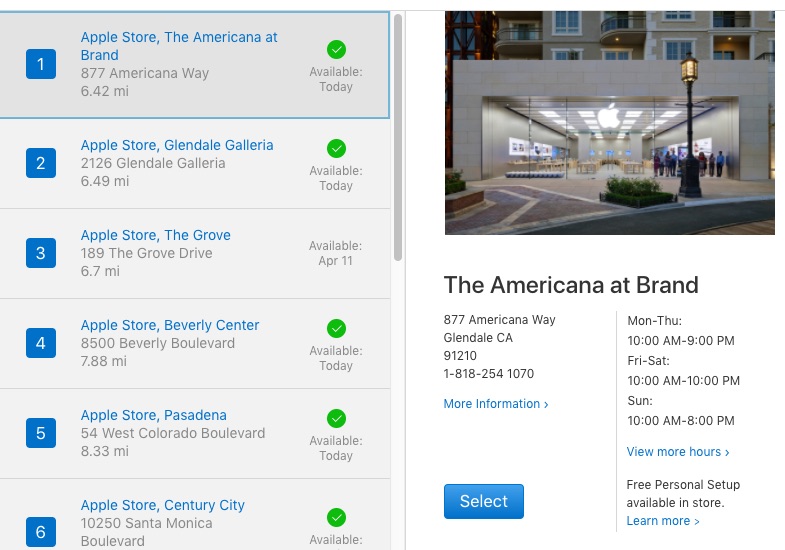 Availability of new 9.7-inch iPad in Los Angeles area Apple Stores today


Apple began accepting online orders for the new 9.7-inch iPad on its website last week, with initial orders estimated for delivery between March 31 and April 5 in the United States. Orders placed today are estimated to ship between April 6 and April 14 depending on the shipping method selected.

Apple accepts iPad returns within 14 calendar days of receiving an online order, so some customers that still have a far out delivery date may elect to try their luck in stores, but your mileage may vary. Online orders can also be canceled on Apple's website if they have yet to be processed for shipment.

Apple unveiled the new 9.7-inch iPad last week as a low-cost successor to the iPad Air 2, which has been discontinued. The tablet features a faster A9 chip and brighter Retina display than the iPad Air 2, but it is somewhat thicker and heavier than the iPad Air 2 since it lacks a fully laminated display.

The tablet essentially packs an iPhone 6s chip with other iPad Air 2 components into an original iPad Air design. Read our new 9.7-inch iPad vs. iPad Air 2 article for a side-by-side comparison of complete tech specs.

The new 9.7-inch iPad starts at $329 for a 32GB model with Wi-Fi, making it the cheapest new tablet that Apple has ever sold. Apple also offers a 128GB model with Wi-Fi for $429, while cellular-capable 32GB and 128GB models are available for $459 and $559 respectively in Silver, Gold, and Space Gray.


Discuss this article in our forums




Apple Park Drone Update Provides Final Glimpses Into Construction Progress Before April Grand Opening
As we enter April and the official opening of Apple's latest campus, Apple Park, drone videographer Matthew Roberts today shared the latest aerial update on the construction progress for the site -- an update that is expected to be the last before Apple Park opens.

In the video, more solar panels sit atop the main circular building's roof awaiting installation, showing that construction on the site will be down to the wire ahead of employees' move-in date, which has yet to be specified by Apple beyond the month of April.




Around the campus, the Tantau Avenue parking garage is nearing completion while internal additions are finally being added, with Roberts' drone catching glimpses of office chairs and desks in the R&D Facility. Other areas are far from completion, like the newly christened "Steve Jobs Theater," which isn't expected to open until later this year.

Roberts' video also notes that "more prep for the pond has been occurring" within the large, central courtyard of Apple Park, and landscaping is ramping up ahead of the April grand opening. Nearby at the main building, staircases have been installed leading up to the entryway atrium.

MacRumors has been following Apple's progress on Apple Campus 2 for years, dating back to when late CEO Steve Jobs pitched the idea for the campus in 2011, to the day demolition began on the site in 2013. In February, Apple officially named the campus "Apple Park" and revealed its opening date would be coming sometime in April, with construction on various buildings continuing after employees move in.


Discuss this article in our forums




New 9.7-Inch iPad Teardown Confirms It's Basically an Original iPad Air
iFixit has shared a brief teardown of Apple's new 9.7-inch iPad unveiled last week, and unsurprisingly, the tablet looks just as much like an original iPad Air on the inside as it does on the outside.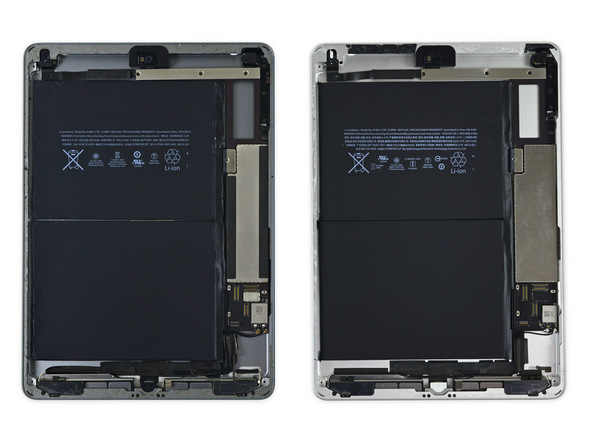 In the side-by-side photo above, iFixit noted the original iPad Air on the left has a slightly larger Wi-Fi module compared to the new 9.7-inch iPad on the right, but otherwise the tablets look virtually identical.

iFixit said the new 9.7-inch iPad remains difficult to repair due to the front panel being glued to the device and strong adhesive holding everything in place. One plus is that the battery is not soldered to the logic board.

The new 9.7-inch iPad is all about price. It's the cheapest new tablet that Apple has ever sold, starting at $329, yet with a brighter display and a faster A9 processor compared to the now-discontinued iPad Air 2.

The fifth-generation iPad, as it is officially known, is also somewhat thicker and heavier than the iPad Air 2 since it lacks a fully laminated display with anti-reflective coating in order to keep costs down.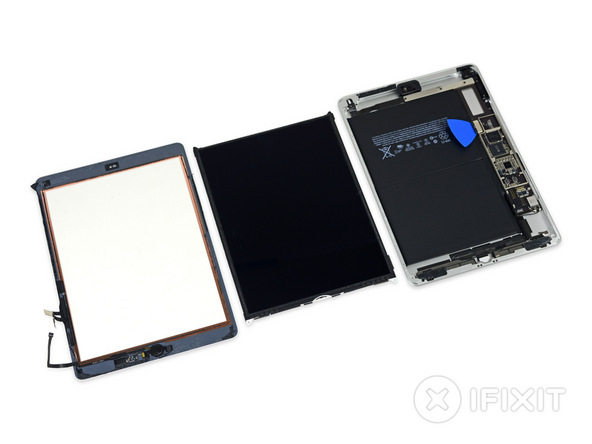 The tablet's tech specs are otherwise identical to the iPad Air 2, including a display resolution of 2,048‑by‑1,536 at 264 PPI, 8-megapixel rear iSight camera, 1.2-megapixel front FaceTime camera, two speakers, Lightning connector, 3.5mm headphone jack, Touch ID with Apple Pay, and Bluetooth 4.2.

The new 9.7-inch iPad can be ordered now on Apple's website in the United States and dozens of other countries.

Apple said the new 9.7-inch iPad is also available to purchase at select Apple Stores, authorized resellers, and carrier stores starting this week in more than 20 countries, including the U.S., Australia, Canada, China, France, Germany, Italy, Japan, Netherlands, Spain, Sweden, Switzerland, and the U.K.


Discuss this article in our forums




Apple Music Beats Spotify in Monthly Unique Users Thanks to 3-Month Free Trial
Apple Music doesn't have the highest number of paid subscribers compared to Spotify, but it does have an edge up on its competitors -- a higher number of monthly unique users on mobile devices, thanks to its generous three-month free trial.

According to a recent report published by mobile analytics firm Verto (via TechCrunch), Apple Music had 40.7 million unique monthly mobile users during February of 2017. Verto only tracks Apple Music usage on mobile devices, so Apple's unique monthly user number could be higher.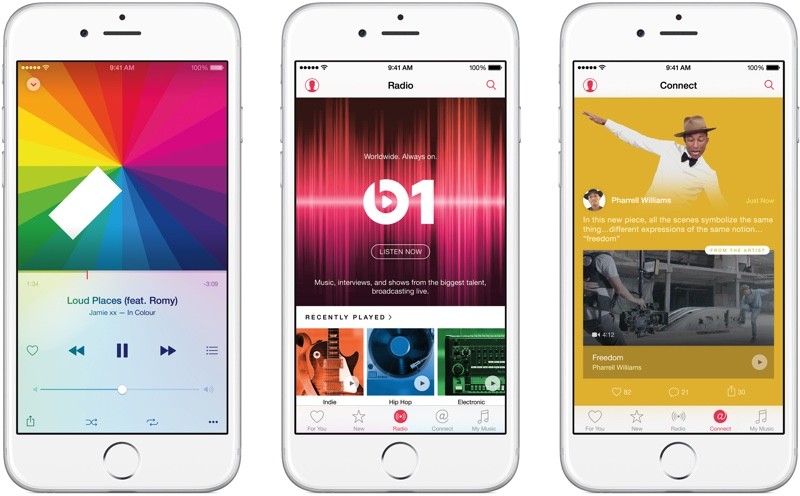 Comparatively, streaming radio service Pandora had 32.6 million unique monthly users during February, while Spotify had 30.4 million. iHeartRadio saw the fourth highest number of monthly visitors on mobile at 28.5 million, while SoundCloud came in fifth with 25.7 million. For Spotify, Pandora, iHeart Radio, and SoundCloud, mobile and PC visits are counted.

According to Verto, which gathers its data from 20,000 users in the UK and US and then pairs it with analytics information, Apple Music has the most monthly unique users due to the three-month free trial the company offers, which doubles the number of people that are using the Apple Music app in the United States.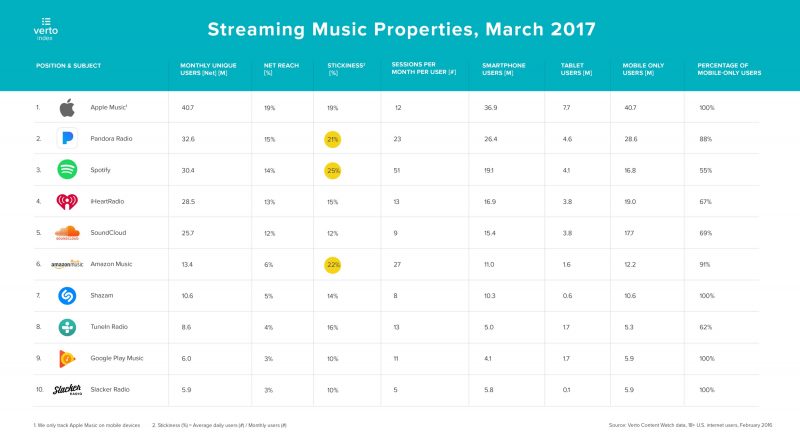 Click to enlarge


Apple has long offered three months of free music streaming when a user first signs up for Apple Music, two months longer than the trial period offered by Spotify.

As of December 2016, Apple Music has more than 20 million paid subscribers, a number that's been growing steadily since the service launched in 2015. Spotify, meanwhile, reached 50 million paying subscribers earlier this month.

Despite its lead over Apple Music, Spotify is taking cues from Apple. Earlier today, Spotify announced plans to debut an original show called "Traffic Jams," a copy of the "Carpool Karaoke" show Apple plans to launch on Apple Music.

Similar to Carpool Karaoke, in which celebrities and musicians will sing hit songs while in a car, Traffic Jams pairs well-known hip-hop producers and rappers, challenging them to produce a track in the backseat of a car.


Discuss this article in our forums




Samsung Unveils Galaxy S8 and S8+ With Iris and Facial Recognition, No Home Button
Samsung officially announced its much-anticipated Galaxy S8 and S8+ smartphones today at simultaneous launch events held in New York's Lincoln Center and London's Olympic Park.

The company's post-Note7 comeback device and de facto "iPhone 8" rival has already been the subject of several leaks in recent weeks, but today we finally got the full picture of what Samsung's new flagship models are offering consumers who are in the market for a new smartphone this year.

As expected, the S8 comes in two sizes with a curved edge-to-edge 5.8-inch or 6.2-inch QHD AMOLED display. The always-on 18.5:9 ratio screen has a HDR-enabled 2960x1440 resolution within a minimal bezel design that replaces the physical home button with a virtual force touch button embedded in the screen, and moves the fingerprint sensor to the rear of the device, alongside the camera.

The rear camera features a 12 megapixel f/1.7 lens, while an 8 megapixel f/1.7 camera with autofocus sits above the screen on the front. Samsung has also integrated iris scanning and facial recognition into the front camera to make unlocking the phone and signing into websites easier.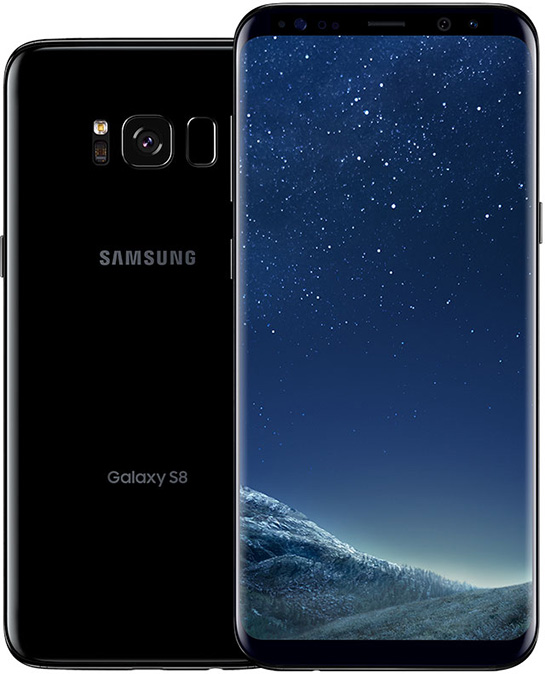 On the right side of the handset is the power button, while the left side houses volume controls and a separate button to activate Bixby, Samsung's new context-aware virtual assistant, developed by the original creators of Siri. Harman Kardon stereo speakers are visible on the bottom of the device, along with a USB-C port and a headphone jack.

Inside, the S8 features a Snapdragon 835 processor, a 10 nanometer chip made in partnership by Qualcomm and Samsung. Paired with the chip is 4GB of RAM and 64GB or 128GB of storage with microSD support for up to 256GB. The standard model has a 3,000mAh battery, while the Plus device gets 3,500mAh. Both models support fast wireless charging.

On the software side, the S8 runs Android 7.0 and has a Bluetooth dual audio feature that lets users stream audio to two separate headsets or speakers at the same time. There's also a multi-window feature that enables two apps to run on the screen simultaneously. Another feature Samsung is debuting with the S8 is Samsung DeX, which allows users to connect the phone to an external display, keyboard, and mouse, to use the operating system like a computer.

The 5.8-inch Galaxy S8 price starts at $750, while the 6.2-inch 8+ device starts at $850. Prices may vary. Both handsets are waterproof to IP68 standard and come in Midnight Black, Orchid Gray, and Arctic Silver colorways. Pre-orders begin on March 30 and include a Gear VR headset with touch controller. Both handsets will go on sale online and in stores in the U.S., Canada, and across Europe on April 21.

The pieces are finally starting to come together for what should be a remarkable battle of the smartphones this year. Apple's widely rumored high-end redesigned iPhone with a 5.8-inch edge-to-edge OLED display will likely launch in September, although the majority of stock may not be available until later in the fourth quarter, according to recent rumors.

Apple is widely expected to use Samsung-made AMOLED display technology in at least one of three possible iPhones to be released this year, so the S8 arguably offers the best preview yet of the screen quality of possible future Apple devices. Rumors suggest Touch ID could be embedded in the equivalent Apple display, while iris scanning, facial recognition, and some form of wireless charging have also been floated as possible features of a "10th anniversary" edition iPhone.


Discuss this article in our forums




Apple's Stock Soars Past $1,000 Pre-Split Price as Bulls Think 'Golden Opportunity' to Buy Remains
AAPL rose over two percent on Tuesday to close at $143.80, a new all-time high. The stock also surpassed a per-share price of $1,000 when adjusted for Apple's 7-for-1 stock split in June 2014. Apple now has a market valuation of over $750 billion on its path towards becoming the world's first trillion dollar company.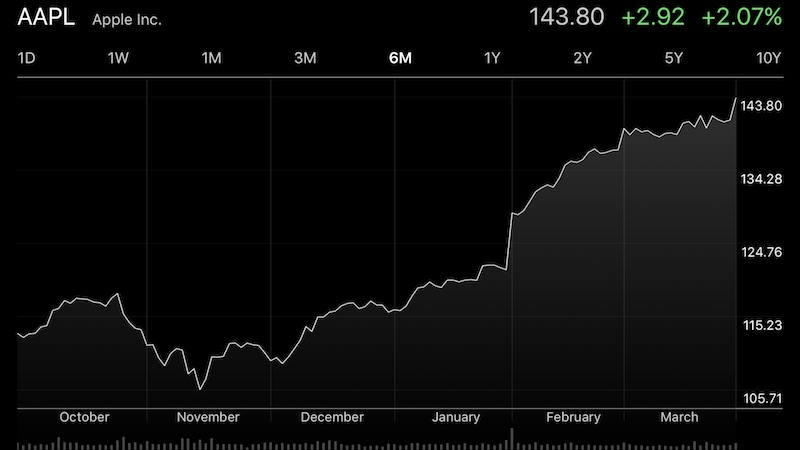 The milestone comes as longtime Apple analyst turned venture capitalist Gene Munster told CNBC that now remains a "golden opportunity" to buy Apple stock. Munster's new firm Loup Ventures has a $180 to $200 price range for AAPL, and he expects "clear sailing" for Apple investors in the months ahead.

Apple analyst Brian White of brokerage firm Drexel Hamilton maintained his "buy" rating for AAPL today, with a price target of $185. He continues to believe that Apple remains "among the most underappreciated stocks in the world" and that "Apple has Samsung on the ropes like never before in recent memory."

An excerpt from White's latest research note obtained by MacRumors:
With Apple operating on all cylinders and a strong iPhone launch expected this fall, combined with the rise of more China-based competitors, we believe the pressure is on Samsung to deliver a strong upgrade without any missteps. We believe if Samsung stumbles again, the company's position in the smartphone market could be permanently impaired.
Apple analyst Steven Milunovich of investment bank UBS has maintained his "buy" rating for AAPL as well, with a price target of $151 set in late February. In a bullish scenario where Apple has "caught the next major trend," he believes the stock's price could reach $200 within the next two years or so.

Apple is widely expected to benefit from another "supercycle" of iPhone upgrades this year, given a "larger than ever" base of existing customers with an iPhone 6 or older device. Apple's stock price has also been fueled by excitement surrounding a rumored 5.8-inch iPhone with an edge-to-edge OLED display.

Update: AAPL closed at $144.12 on Wednesday, setting yet another all-time high.


Discuss this article in our forums


Apple Rejecting Apps With Pricing Info Like 'Free' in App Title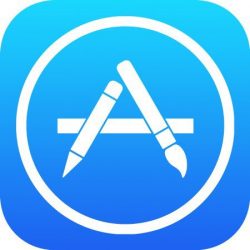 Apple has started blocking developers from promoting their apps by using a price in the app's name, reports VentureBeat. For approximately the last month, apps that use "free" or other pricing information in their metadata have been blocked in iTunes Connect submissions.

Apps that use "Free" in their titles are receiving the following rejection notice after being submitted for review:
Your app's name, icons, screenshots, or previews to be displayed on the App Store include references to your app's price, which is not considered a part of these metadata items.

Please remove any references to your app's price from your app's name, including any references to your app being free or discounted. If you would like to advertise changes to your app's price, it would be appropriate to include this information in the app description. Changes to your app's price can be made in the Pricing and Availability section of iTunes Connect.
An Apple spokesperson VentureBeat contacted confirmed the changes but declined to offer any additional information.

Given that there are still dozens of apps in the App Store that use "Free" in their title, such as Disney's "Where's My Water? Free" or "Doodle Jump FREE," it appears this is a new policy that will affect app submissions going forward. It's not clear if Apple will make apps that are already in the App Store implement a title change.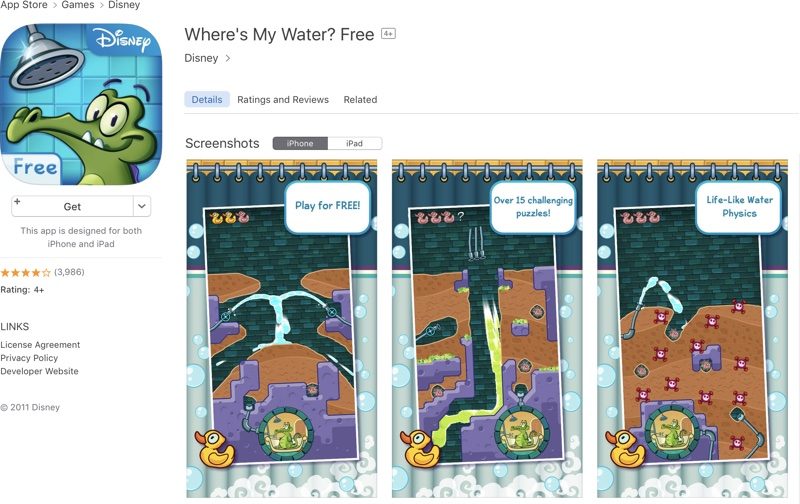 In related App Store news, Apple appears to have mistakenly approved Metadata, an app that sends a notification when a U.S. drone strike is reported in the news.

The app, which had previously been rejected a dozen times before, was approved this morning and then pulled just hours later, suggesting its temporary approval was an accident. Previously, the app was approved in 2014 and was in the App Store for almost a year before being removed.


Discuss this article in our forums




Apple Seeds First Beta of macOS Sierra 10.12.5 to Developers
Apple today seeded the first beta of an upcoming macOS Sierra 10.12.5 update to developers, one day after releasing macOS Sierra 10.12.4, which introduced Night Shift for the Mac.

macOS Sierra 10.12.5 can be downloaded through the Apple Developer Center or through the Software Update mechanism in the Mac App Store.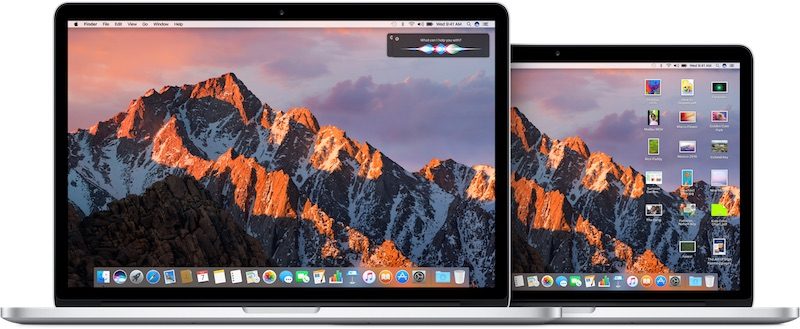 Apple's release notes don't often provide much insight into what's included in new beta software, so we don't yet know what features it might offer. As the update follows the release of 10.12.4, which was a major update, this one may focus primarily on bug fixes and other small improvements.

The release notes accompanying the beta release say only that the "update improves the stability, compatibility, and security of your Mac." Should any new features be found in macOS Sierra 10.12.5, we'll update this post.


Discuss this article in our forums




Apple Seeds First Beta of iOS 10.3.2 to Developers
Apple today seeded the first beta of an upcoming iOS 10.3.2 update to developers, just one day after introducing iOS 10.3, which included features like a new Find My AirPods feature and Apple File System.

Registered developers can download the iOS 10.3.2 update from the Apple Developer Center or over-the-air with the proper configuration profile installed.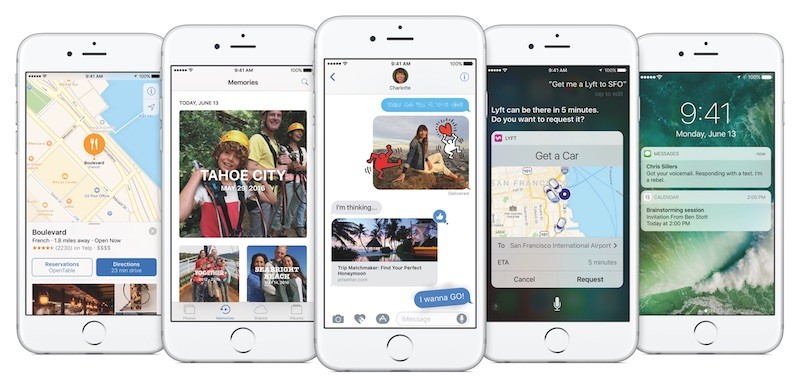 We don't yet know what features or improvements are coming in iOS 10.3.2 as Apple doesn't offer detailed release notes, but as a minor 10.x.x update, we can expect it to focus on bug fixes and under-the-hood performance improvements rather than major new features. Apple does say the update fixes the new SiriKit car commands, which should now work as expected.

Should anything new be found in the iOS 10.3.2 beta, we'll update this post.


Discuss this article in our forums


Questionable Rumor Claims Siri iCloud Integration and Contextual Learning Coming in iOS 11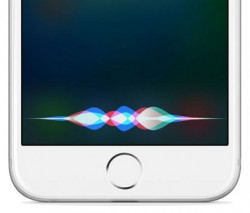 Siri is set to gain contextual learning abilities and deep integration with iMessage and iCloud in iOS 11, according to an unverified rumor shared by Israeli site The Verifier.

Citing information "received directly from the development teams based in Israel and the U.S.", the site says Siri's AI codebase will receive a major update that will enable it to learn a user's usage habits, similar to abilities claimed by Samsung for its new virtual assistant Bixby.

The upgrade is said to extend Siri's capabilities beyond its current limited command pool by stacking multiple queries and offering different actions depending on the context. For example, Siri's integration into iMessage means it will be able to offer suggestions relevant to the ongoing conversation, such as where to dine out, how to get there, and one-step Uber taxi booking.

In addition, the claim is that Siri's integration with iCloud will enable it to identify meaningful connections between the various devices associated with an Apple ID account and offer practicable actions that crisscross Mac and iOS systems.

Moreover, Apple will embed Siri deeper into the Apple TV and Apple Watch experience, with significant updates to tvOS and watchOS. Advanced Siri abilities are also said to extend to a "smart clock" feature, although no other details were given.

The Verifier does not have an established track record for accurate rumors, making it unclear how reliable the information is, while the iMessage features described above can already be found in published Apple patents. Previously the site said that group FaceTime calls will be introduced in iOS 11, but so far we've been unable to corroborate the claim.

Details of what's in store for iOS 11 have been scant in general, but it is expected to be released with new iPhones in the fall of 2017, while a preview of the new software could come at the Worldwide Developers Conference 2017 held in June.


Discuss this article in our forums




JavaScript-Based Safari Ransomware Exploit Patched in iOS 10.3
iOS 10.3, released to the public this morning, fixes a bug that allowed scammers to attempt to extort money from iOS users through a JavaScript pop-up in Safari.

As explained by mobile security firm Lookout (via Ars Technica), the scammers targeted iOS users viewing pornographic material and abused JavaScript pop-ups to create an endless pop-up loop that essentially locked the browser if the user didn't know how to bypass it.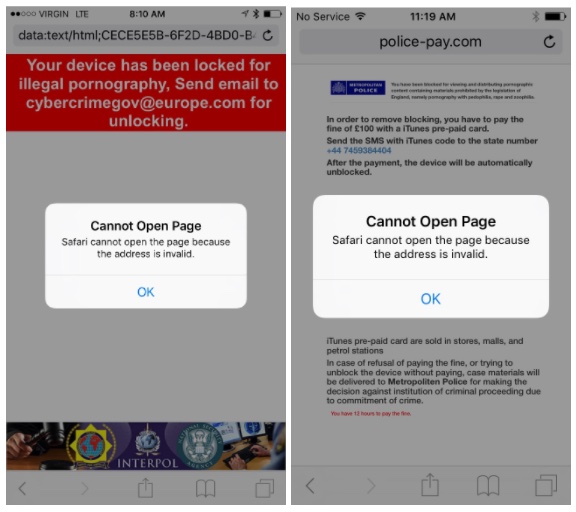 Using "scareware" messages and posing as law enforcement, the scammers used the pop-ups to extort money in the form of iTunes gift cards from the victim, promising to unlock the browser for a sum of money.
The scammers abused the handling of pop-ups in Mobile Safari in such a way that a person would be "locked" out from using Safari unless they paid a fee -- or knew they could simply clear Safari's cache (see next section). The attack was contained within the app sandbox of the Safari browser; no exploit code was used in this campaign, unlike an advanced attack like Pegasus that breaks out of the app sandbox to install malware on the device.

The scammers registered domains and launched the attack from the domains they owned, such as police-pay[.]com, which the attackers apparently named with the intent of scaring users looking for certain types of material on the Internet into paying money.
The endless pop-up issue could be fixed by clearing the Safari cache, but many users likely did not know they didn't need to shell out money to regain access to their browsers.

Pop-up scams are no longer possible with iOS 10.3, as Apple has changed the way pop-up dialogs work. Pop-ups are now per-tab and no longer take over the entire Safari app.


Discuss this article in our forums




Analyst Suggests Third-Generation Apple Watch Will Include Cellular Connectivity
Based on supply chain analysis following a trip to Asia, Susquehanna Financial Group analyst Christopher Rolland (via Barron's) believes Apple's third-generation Apple Watch may introduce cellular connectivity, a feature that's been long rumored for the device.

Specifically, Rolland suggests the 2017 Apple Watch will include a SIM card for LTE connectivity and that the next-generation device will be promoted alongside the AirPods.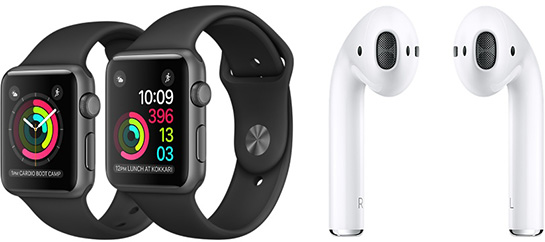 We understand a model of the next Apple watch will include a SIM card, and therefore is likely to support LTE. We understand some issues remain, including battery life and form factor size, but significant progress has been made. Apple may be employing VOIP and data across a CAT-M1 connection for superior battery life.

Apple will tout interoperability with the company's AirPods (now on back order till May) to make and receive phone calls (perhaps a small win for Maxim with amps in each ear bud). Positive QCOM, MXIM.
Apple has likely been working to add a cellular modem to the Apple Watch for several years, but has been unable to do so due to excessive battery drain. In early 2016, rumors suggested the second-generation Apple Watch would include cellular connectivity, but that didn't pan out.

Mid-2016 rumors indicated Apple was researching low-power cellular chips for future versions of the Apple Watch, but was unable to make it work for the second-generation device, so the technology could potentially be ready for inclusion in a 2017 Apple Watch.

The addition of standalone cellular connectivity would further untether the Apple Watch from the iPhone, a process that started with the introduction of GPS in the Apple Watch Series 2. With a cellular connection, Apple Watch owners would not need an iPhone nearby to do things like make phone calls and stream Apple Music content, but a separate data plan would likely be needed.

Other Apple Watch 3 rumors have pointed towards a modest update that focuses mainly on under-the-hood hardware improvements to boost performance and battery life, and while we haven't heard much information on a third-generation device, a refresh could come alongside the iPhone 8 in September.

Today's report from Rolland also touches on some previously mentioned 2017 rumors, suggesting all three rumored iPhone models will feature wireless charging capabilities and will be charged through pads manufactured by Pegatron and Foxconn. "There is some skepticism regarding charging efficiency," writes Rolland, "as it may take 3 hours to receive a full charge."

While long-range contactless wireless charging was originally rumored to be included in the 2017 iPhone, later information has centered on inductive charging methods, which would require a separate charging mat or other similar charging device.

The analyst also believes Apple will eliminate the Home button in the iPhone 8, but the Lightning port will stay. He suggests there has been "serious consideration" for removing the Lightning port in 2018, however.

Rolland does not have an established track record for predicting Apple's product plans, but the information he's shared today is not outlandish and echoes past rumors. Still, cellular connectivity for the Apple Watch has been rumored multiple times in the past, so it's worth viewing today's note with some skepticism until additional information is available.


Discuss this article in our forums




10.5-Inch iPad Pro Entering Limited Production, But Spring, WWDC, or Fall Launch Remains Unclear
Apple's manufacturing partners will begin limited production of the rumored 10.5-inch iPad Pro this month, according to IHS Markit analyst Rhoda Alexander, who spoke with Forbes over the weekend.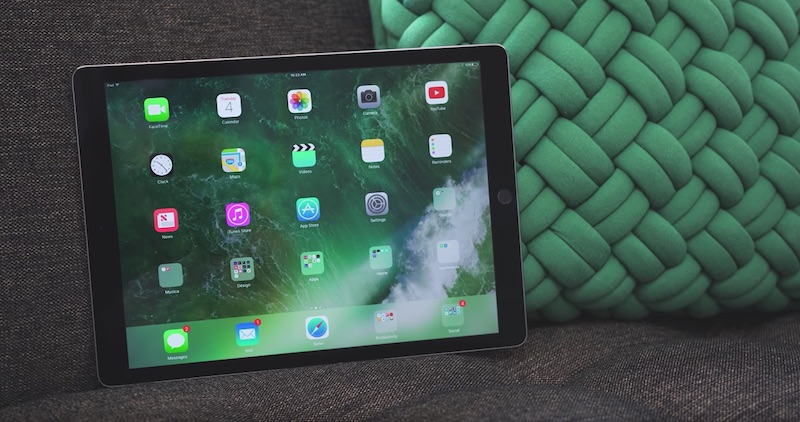 At this point, however, it remains unclear whether the 10.5-inch iPad Pro will be announced later this spring, at WWDC 2017 in June, or in the fall or later, as rumors are lacking consensus.

Japanese blog Mac Otakara previously said Apple would unveil its new iPad Pro lineup at a March event, but that rumor failed to materialize. Instead, Apple last week announced a low-cost 9.7-inch iPad, 128GB iPhone SE, new Apple Watch bands, and a (PRODUCT)RED iPhone 7 and iPhone 7 Plus through its Newsroom.

The latest rumor from DigiTimes claims Apple is planning to unveil the 10.5-inch iPad Pro at an early April event to "mark the inauguration" of its new Apple Park campus, which opens to employees next month. While this timeline could be correct, it's unlikely Apple would have shared such specific plans with the supply chain.

Alexander believes an April launch "still looks somewhat tentative," but she said "the necessary elements are starting to come together," so it's possible Apple could do a limited spring launch in the United States and select other countries, followed by a wider rollout as production ramps up.

A person with sources within Apple's supply chain told MacRumors that they still expect the 10.5-inch iPad Pro to launch in the spring. The person requested full confidentiality due to the nature of their position.
It looks like Apple is doing the releases in a staggered fashion. I still expect a 10-inch-range iPad sometime in the spring. The supply chain is pretty clear that it is coming, maybe as soon as April.
A handful of Apple analysts that we spoke to reiterated that a fall launch is more likely, however, and if volume production has yet to begin, then a launch later this year rather than sooner is certainly a possibility.

Apple pundit John Gruber made a good point last week about why it would make sense for Apple to wait until at least October to announce the 10.5-inch iPad Pro: to avoid spoiling the design of the much-rumored iPhone with an edge-to-edge OLED display, which is expected to be announced in September.
I think the most likely explanation is that Apple is working on a new edge-to-edge design iPad with a 10.5-inch display, but that it's a 2018 thing, not a 2017 thing. Or, at the very earliest, a late 2017 thing — something they could unveil in October. […]

Among all the other aforementioned things that don't make sense regarding the rumor that a 10.5-inch iPad is imminent is the idea that the new design language would debut on an iPad, not an iPhone.
But just how much of a spoiler the 10.5-inch iPad Pro might be remains to be seen, as rumors are conflicting about whether the tablet will have an edge-to-edge display or simply a narrow bezel design. It is also uncertain if Apple will remove the Home button on the 10.5-inch iPad Pro in line with the "iPhone 8."

Back in August, KGI Securities analyst Ming-Chi Kuo said Apple would launch a 10.5-inch iPad Pro and new 12.9-inch iPad Pro in "2017," and he generally shares accurate information, so there is a good chance the tablets are coming at some point this year. He also predicted the low-cost 9.7-inch iPad.

Just a few weeks ago, mobile marketing firm Fiksu spotted four new iPad identifiers in its device data. As it turns out, these model identifiers are not for the new 9.7-inch iPad, suggesting that they could be for Wi-Fi and Wi-Fi + Cellular versions of the 10.5-inch iPad Pro and a new 12.9-inch iPad Pro.

Fiksu suggested the new iPad models could launch within a month, which would suggest a release by the end of April.


Discuss this article in our forums




Low-Cost iPad Not Among the New iPad Models Spotted in Device Logs Earlier This Month
Back in mid-March, mobile marketing company Fiksu spotted four new iPad identifiers in its device data, hinting at the imminent release of new hardware.

We did indeed see a new low-cost 9.7-inch iPad introduced via press release on Tuesday, March 21, but as it turns out, the identifiers for the new 9.7-inch iPad don't match up with the iPads Fiksu saw, suggesting there could still be additional iPad models set to be released in the not-so-distant future.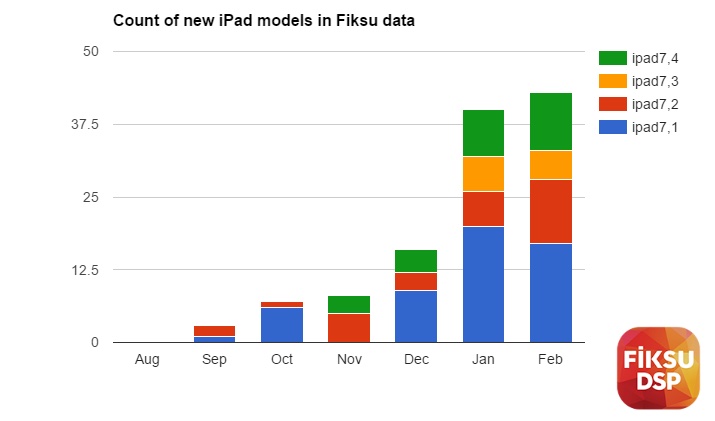 The new iPad's identifier is "iPad6,11" and "iPad6,12," with one number each for for Wi-Fi and Wi-Fi + Cellular models. Fiksu, meanwhile, saw the following identifiers in its device logs:

- iPad7,1
- iPad7,2
- iPad7,3
- iPad7,4

These numbers could perhaps refer to new iPad Pro models in two sizes, 12.9-inch and either 9.7-inches or perhaps the new rumored 10.5-inch model. The identifiers Fiksu saw are similar to the existing identifiers for the current 9.7 and 12.9-inch iPad Pro models.

- 12.9-inch iPad Pro (Wi-Fi) - iPad 6,7
- 12.9 inch iPad Pro (Cellular) - iPad 6,8
- 9.7-inch iPad Pro (Wi-Fi) - iPad 6,3
- 9.7-inch iPad Pro (Cellular) - iPad 6,4

In the original report, Fiksu said the number of new iPad models in its data was steadily ramping up, and that in its experience, those increasing numbers indicate an "imminent" release. Fiksu suggested the new iPad models could launch within a month, which would put a release somewhere around mid-April.

There has been a lot of confusion around iPad Pro launch timelines. Rumors originally suggested a new 10.5-inch iPad Pro model, and perhaps a new 12.9-inch model would launch in the spring alongside the low-cost 9.7-inch model, but we only got the latter.

It is now unclear when we will see new iPad Pro models. The release of a low-cost 9.7-inch iPad (and a new iPhone color and new Apple Watch bands) via press release seems to suggest we aren't going to see a spring event and thus no spring launch of new iPads, but it's not an impossibility.

If a spring debut doesn't happen, we could potentially see a launch at Apple's Worldwide Developers Conference in June or Apple could hold off on a launch until the fall, introducing iPads alongside new iPhones in September. At this point, Apple's iPad plans are murky at best, and we'll need to wait for more information to narrow down a release timeline.


Discuss this article in our forums




Apple's Lottery for 2017 Worldwide Developers Conference Tickets Kicks Off
Developers hoping to attend Apple's 2017 Worldwide Developers Conference in San Jose, California can now apply for a chance to purchase a ticket, with Apple's lottery having kicked off at 10:00 a.m. Pacific Time. Tickets are priced at $1,599.

Tickets will be doled out using a random selection process, implemented because in past years, tickets sold out within a matter of minutes. Approximately 5,000 attendees are expected at the conference, which will also be attended by Apple executives and more than 1,000 Apple engineers.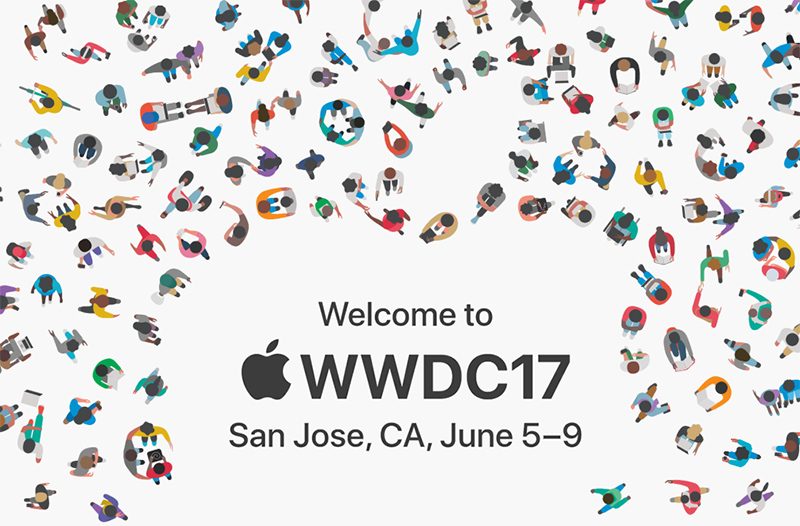 The 2017 Worldwide Developers Conference will start on Monday, June 5, and will last through Friday, June 9. Apple announced the conference in mid-February this year, as it is the first that will be held outside of San Francisco in many years. In 2017, WWDC will take place at the McEnery Convention Center in San Jose, California, which should be a welcome change for many developers as it is less expensive to secure accommodations.

Apple says that it is working with the city of San Jose and local businesses to plan "very special experiences" around San Jose during the week of the conference, so this year's event promises to be unique.

Along with the ticket lottery, Apple is now accepting WWDC scholarship applications for students and STEM organization members who don't have the funds to attend the conference. Scholarship applicants, who must be at least 13 years old, have a chance to earn both tickets and accommodations for the 2017 event.

Apple is asking prospective scholarship attendees to share a visually interactive scene created in Swift Playgrounds that can be experienced in three minutes. Swift Playgrounds for iPad or Xcode on macOS must be used, and Apple will judge applications on technical accomplishment, creativity of ideas, and the content of written responses.

Apple's ticket lottery will end on Friday, March 31 at 10:00 a.m. Pacific Time, while Apple will take scholarship applications until Sunday, April 2 at 5:00 p.m. Pacific Time. Lottery winners are likely to be notified on April 3 by 5:00 p.m. Pacific Time as that is when Apple will begin charging credit cards.

Developers and students who are not selected to purchase a ticket will be able to watch both the keynote event and sessions with engineers through the Apple Developer website and through the WWDC app for iPhone, iPad, and Apple TV.


Discuss this article in our forums




Apple Releases macOS Sierra 10.12.4 With New Night Shift Mode
Apple today released macOS Sierra 10.12.4, the fourth major update to the macOS Sierra operating system that launched on September 20. macOS Sierra 10.12.4 has been in testing since January 24, with Apple having seeded eight betas ahead of its public release.

macOS Sierra 10.12.4 is a free update for all customers who are running macOS Sierra. The update can be downloaded using the Software Update function in the Mac App Store.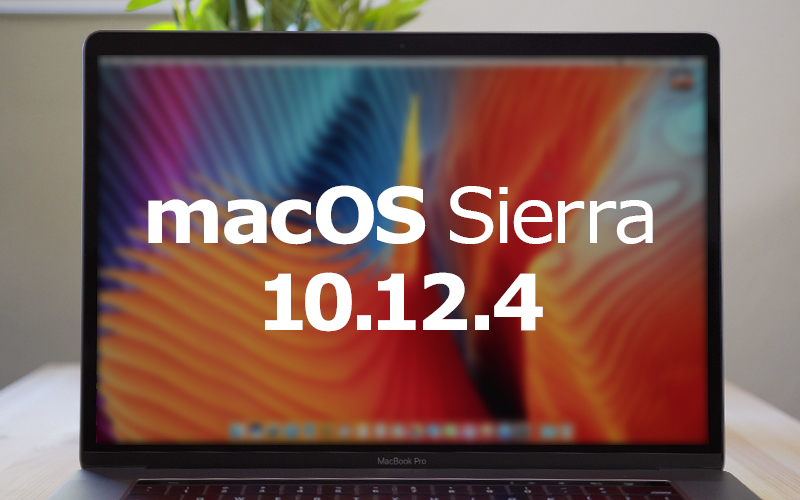 macOS Sierra 10.12.4 brings iOS's Night Shift mode to the Mac for the first time. Night Shift, first introduced on iOS devices in iOS 9.3, is designed to gradually shift the display of a device from blue to a subtle yellow, cutting down on exposure to blue light. Blue light is believed to interrupt the circadian rhythm, disrupting sleep patterns.

Night Shift is activated through the Displays section of System Preferences, where a setting to have it come on at sunset and turn off at sunrise is available. It can also be set to turn on and off at custom times. Night Shift can also be toggled on manually using the Notification Center or Siri.




The 10.12.4 update focuses primarily on Night Shift, but the update also includes dictation support for Shanghainese, cricket score integration for Siri, improved PDFKit APIs, and new iCloud Analytics options.

Update: Apple has also released a new 2017-001 security update for OS X Yosemite and OS X El Capitan.


Discuss this article in our forums




Apple Releases iOS 10.3 With Find My AirPods, APFS, App Store Review Tweaks and More
Apple today released iOS 10.3 to the public, marking the launch of the third major update to the iOS 10 operating system since it launched on September 13, 2016. iOS 10.3 has been in testing since January 24 and Apple seeded seven betas to developers and public beta testers before releasing the software.

iOS 10.3 is available as a free over-the-air update for all iOS 10 users, and it can also be downloaded via iTunes. Xcode 8.3 with support for Swift 3.1, iOS 10.3, macOS Sierra 10.12.4, tvOS 10.2, and watchOS 3.2 is also available today.




As a major 10.x update, iOS 10.3 includes both significant additions and more minor design tweaks and changes. The biggest new consuming-facing feature is "Find My AirPods," which has been added to the Find My iPhone function to help AirPods owners locate a lost earphone should one be misplaced.

Find My AirPods can play a sound to help users find an AirPod misplaced nearby, and it also saves the last known location of when an AirPod was connected to an iOS device via Bluetooth, but it can't locate the AirPods when the iPhone isn't nearby nor can it locate the Charging Case.

iOS 10.3 introduces a new Apple File System (APFS), which is installed when an iOS device is updated. APFS is optimized for flash/SSD storage and includes improved support for encryption. Other features include snapshots for freezing the state of a file system (better for backups), space sharing, and better space efficiency, all of which should result in a more stable platform. Customers updating to iOS 10.3 should first make a backup given that the update installs a new file system.




Some App Store changes are coming in iOS 10.3, allowing developers to respond to customer reviews for the first time. iOS users are also able to label reviews in the App Store as "Helpful" or "Not Helpful" for surfacing more relevant review content, and Apple plans to limit the number of times developers can ask for a review. The update even adds a master switch that lets customers turn off app review request prompts all together.

Other new features in iOS 10.3 include a revamped open/close animation for apps, an Apple ID profile in Settings, a better breakdown of iCloud storage usage, warnings about outdated apps that may not work with future versions of iOS and could slow down devices, HomeKit support for programmable light switches, improvements to SiriKit (bill paying, bill status, and scheduling future rides), CarPlay interface improvements, and iCloud analytics options.

Apple's complete release notes for the update are below:
iOS 10.3 introduces new features including the ability to locate AirPods using Find my iPhone and more ways to use Siri with payment, ride booking and automaker apps.

Find My iPhone
- View the current or last known location of your AirPods
- Play a sound on one or both AirPods to help you find them

Siri
- Support for paying and checking status of bills with payment apps
- Support for scheduling with ride booking apps
- Support for checking car fuel level, lock status, turning on lights and activating horn with automaker apps
- Cricket sports scores and statistics for Indian Premier League and International Cricket Council

CarPlay
- Shortcuts in the status bar for easy access to last used apps
- Apple Music Now Playing screen gives access to Up Next and the currently playing song's album
- Daily curated playlists and new music categories in Apple Music

Other improvements and fixes
- Rent once and watch your iTunes movies across your devices
- New Settings unified view for your Apple ID account information, settings and devices
- Hourly weather in Maps using 3D Touch on the displayed current temperature
- Support for searching "parked car" in Maps
- Calendar adds the ability to delete an unwanted invite and report it as junk
- Home app support to trigger scenes using accessories with switches and buttons
- Home app support for accessory battery level status
- Podcasts support for 3D Touch and Today widget to access recently updated shows
- Podcast shows or episodes are shareable to Messages with full playback support
- Fixes an issue that could prevent Maps from displaying your current location after resetting Location & Privacy
- VoiceOver stability improvements for Phone, Safari and Mail



Discuss this article in our forums


Apple Increasing Focus on Augmented Reality Eyewear, Any Launch Still Over a Year Away

Apple is "stepping up" its augmented reality eyewear efforts, with an eventual goal of releasing a consumer-facing product, according to the Financial Times.
Apple first began to build a team to examine the feasibility of a head-worn device more than a year ago. Now, it is devoting more resources to its augmented-reality efforts, with the aim of taking it from a science project towards a consumer product, according to people familiar with the company's plans.
Don't expect to be wearing a pair of Apple-branded augmented reality glasses in the near future, however, as the report said any potential launch remains at least a year away, or "perhaps much longer."

Bloomberg was first to report that Apple is exploring digital glasses that would connect wirelessly to iPhones and "show images and other information in the wearer's field of vision." The report said the digital glasses, which may use augmented reality, would not launch until 2018 at the earliest if at all.

One person who expects a sooner launch is tech evangelist Robert Scoble, who insists that Apple is working on a pair of "mixed reality" glasses that will debut alongside the 2017 iPhone lineup, according to his sources. He also said Apple and German company Carl Zeiss are working together on augmented reality optics.

Scoble's information has yet to be corroborated by other sources, so 2018 or later remains a more likely timeline at this point.

While a standalone product appears to remain far off, most analysts agree that Apple will start incorporating AR-related features into its existing products in the near future. A future iPhone camera, for example, could be able to detect faces and apply Snapchat-like filters using augmented reality.

Apple CEO Tim Cook has shown significant interest in augmented reality over the past few years, calling the technology everything from "profound" to a "big idea like the smartphone" in recent interviews. He also believes that augmented reality is essentially more important than virtual reality.

Last year, Cook said that Apple continues to "invest a lot" in augmented reality, and the company has filed several patents related to the technology over the past decade, confirming its interest in the field. However, Apple routinely tests new products and technologies that are never publicly released.

Apple's augmented reality efforts have been preceded by the Microsoft HoloLens, a cordless, self-contained Windows 10 holographic headset that mixes virtual reality with augmented reality. Microsoft began shipping the HoloLens Development Edition in March 2016 for $3,000 in the United States and Canada.


Discuss this article in our forums




Beats 1 is 'the Biggest Radio Station in the World', Says Apple Music
Apple Music executives Jimmy Iovine, Zane Lowe, Robert Kondrk, and Larry Jackson spoke to The Verge over the weekend about their work with the musician Drake and the success of Beats 1 radio station, which launched in tandem with the Apple Music app in 2015.

Republic Records told The Verge that Drake's new album More Life was streamed 300 million times worldwide in its first week on Apple Music. It has already eclipsed his previous album, Views, which was an Apple Music exclusive and streamed around 250 million times in its first week. More Life also streamed 89.9 million times during its first 24 hours, breaking single-day album streaming records for all music services.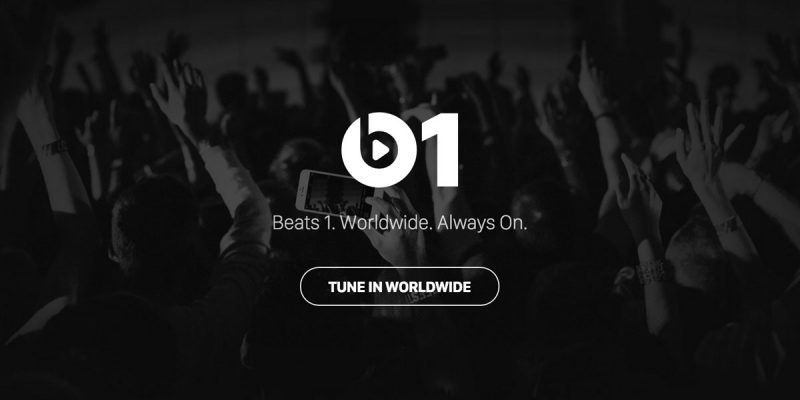 The numbers for Drake's More Life are impressive in another way – the album is also available on Spotify, which has 100 million subscribers compared to Apple Music's 20 million. The Apple Music team puts the success of the release down to Drake's close collaboration with Beats 1 and his OVO Sound Radio show. The show has debuted several Drake records, including More Life on the most recent episode, which set the record for the most listened-to show.

"What we saw on Drake's radio show were TV numbers," Iovine told The Verge. "We learned so much from just building what Drake needed. He had the idea, we kind of just built and supported around him, and we've learned a lot from that, and the entire industry has learned a lot from that."
Jackson called Beats 1 "the biggest radio station in the world" and boasted that there wasn't another station in existence that has as many concurrent listeners, (although Apple declined to offer specific listener numbers).

"If you rewind back to July of 2015, and those records that rolled out like 'Back to Back,' — 'Hotline Bling' debuted on OVO Sound Radio first, 'Charged Up' debuted there first — all these records debuted in a space that was really still new and nascent, and [Drake] made it his own. You can glance over it, but we created this idea that was really great for him, and he took advantage of it," Jackson said. "Drake and Oliver and [Drake's other co-manager] Future [The Prince] were the first to do this with us."
Zane Lowe, head of Beats 1, said that what Drake had taught him in terms of the parameters of broadcasting was remarkable. "He knows what he's doing, and he knows his audience," said Lowe. "And he knows it's going to work when it's ready. The best thing that anyone — including myself — can do is get out of the way."

Kondrk described the relationship between Apple Music and Beats 1 like an amusement park — once users are inside the Apple Music app to listen to Beats 1, he said it was "only natural you'll stay in it to stream the songs afterwards".

"The music is debuting through OVO Sound Radio first, no one really ever leaves the amusement park, and that's why the numbers make sense," Kondrk says. "It's a new paradigm that we've really created here for someone like him to come in and be a genius and take full advantage of everything we have to offer."
Speaking more generally, Iovine reiterated his belief that Apple Music can't become just a "utility" and that the company had to stay nimble, while working with artists like Drake was key to avoiding that distinction. "Two years ago, people would've thought we were crazy with what we were doing with Drake. And we are starting things with other people that in two years will look as interesting as this."

You can read the full article over on The Verge.


Discuss this article in our forums